Juicing has a lot of health benefits and it's a wonderful way to get extra nutrition and veggies into your diet.
Our recipe archive is full of unique, chef-created juicing recipes, but sometimes you just want a simple juice without hunting down hard-to-find ingredients or a lot of prep time.
If you're looking for cold-pressed juice recipes without a ton of ingredients, or if you're new to juicing and want simple recipes, you've come to the right place. 
All of the recipes that follow contain 4 ingredients or less so you can whip up the best glass of fresh juice in no time.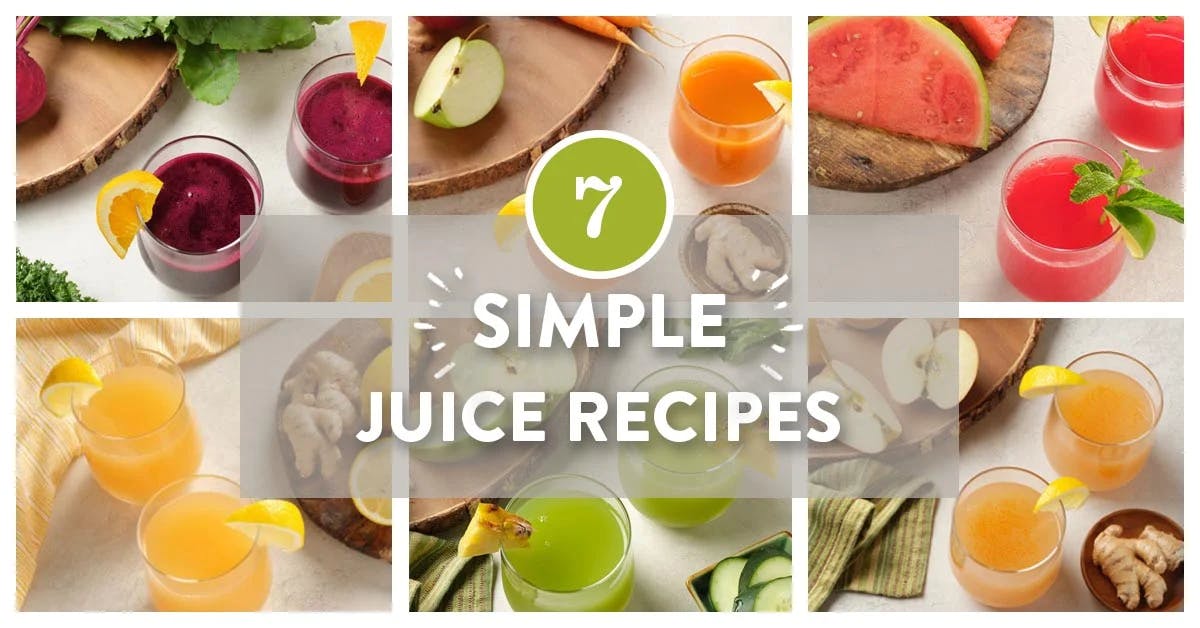 Simple and Beginner Juicing Recipes
Click any of these healthy recipe titles to jump to the recipe itself:
Note: You'll notice that a majority of these recipes are fruit juice-based, or a combo of fruit and vegetable juices. Since sweeter fruit juices are often what beginners are used to, fruits are the perfect ingredients to start with when making simple and delicious juices.
A seasoned juicer may find vegetable juices more palatable than a beginner juicer. Vegetable-based juices tend to have less sugar, support detox better, and have more vitamins and minerals than their fruity counterparts. If you are looking for more vegetable-based juices to lose weight in particular, check out our 7 Easy Juice Recipes for Weight Loss.