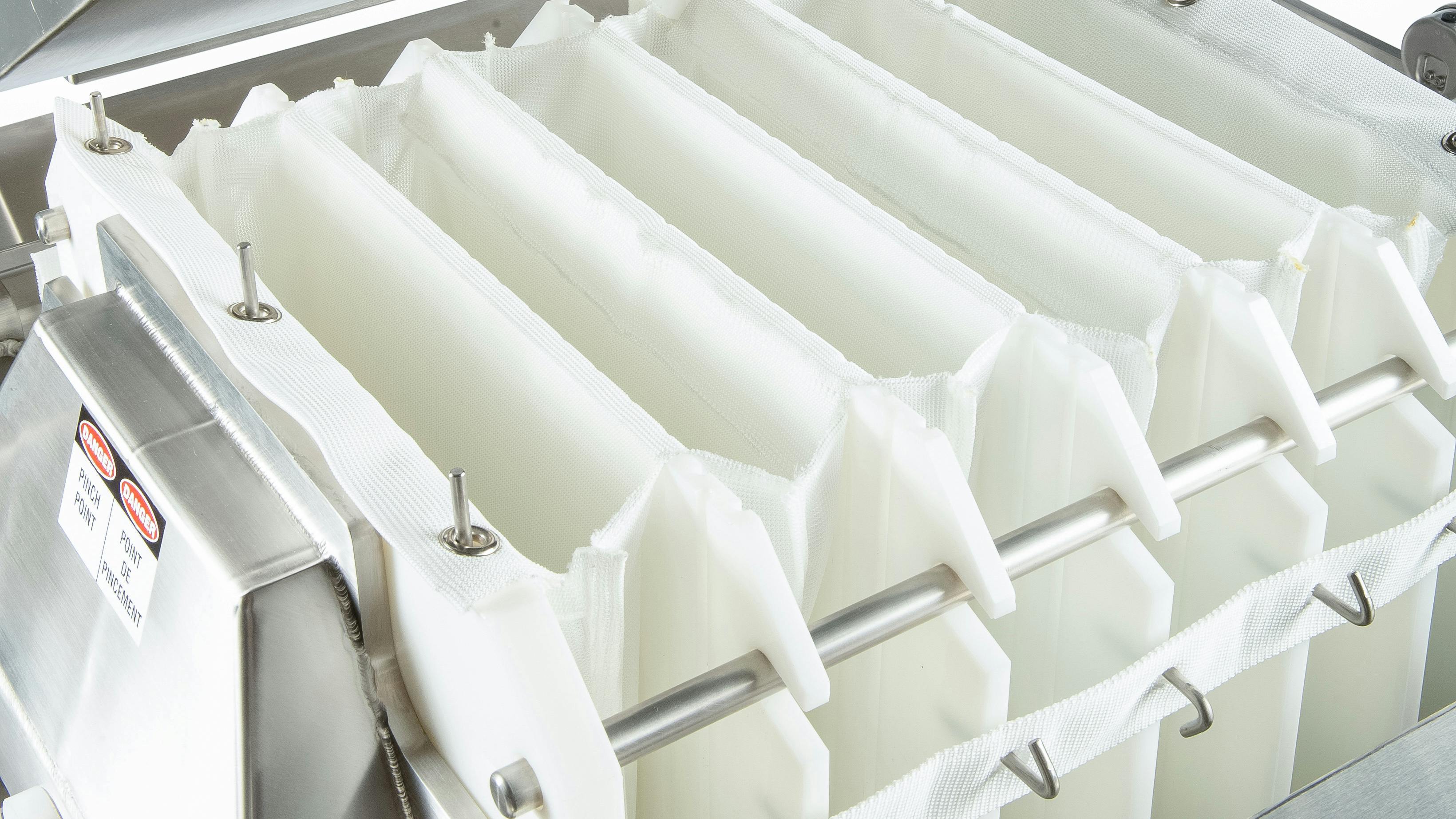 Goodnature X-6
The X-6 allows companies to produce up to 100 gallons of cold-pressed juice or cider per hour, making it the perfect machine for a growing juice business. Used by regional and national juice operations worldwide. Grow your business with the X-6.
X-6 Features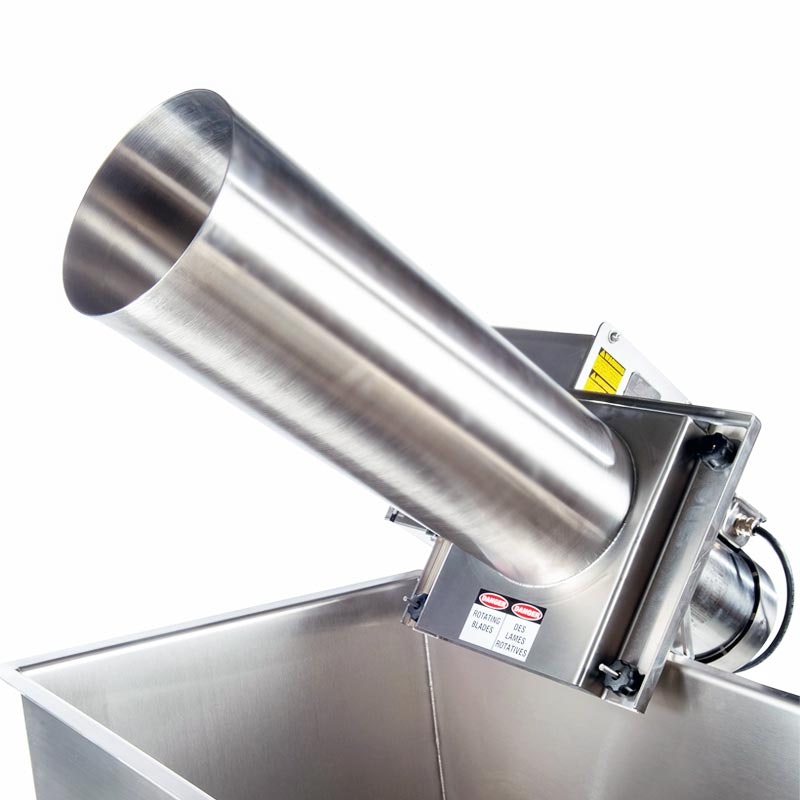 High Performance Grinder
Raw material is fed manually or by conveyer into the EG260 Grinder. The powerful grinder produces a fine slurry which is ground into a stainless steel tray.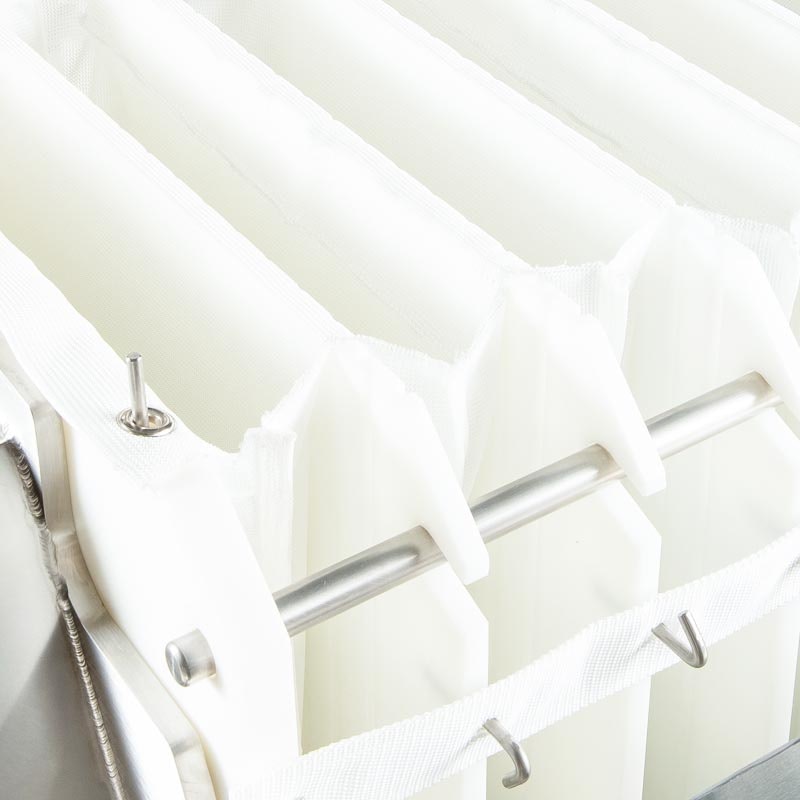 Multi-Layer Pressing
With a push of a lever, the moving platen compresses multiple racks together, creating juice. At the end of the pressing cycle, pull back on the lever to reopen the pressing module.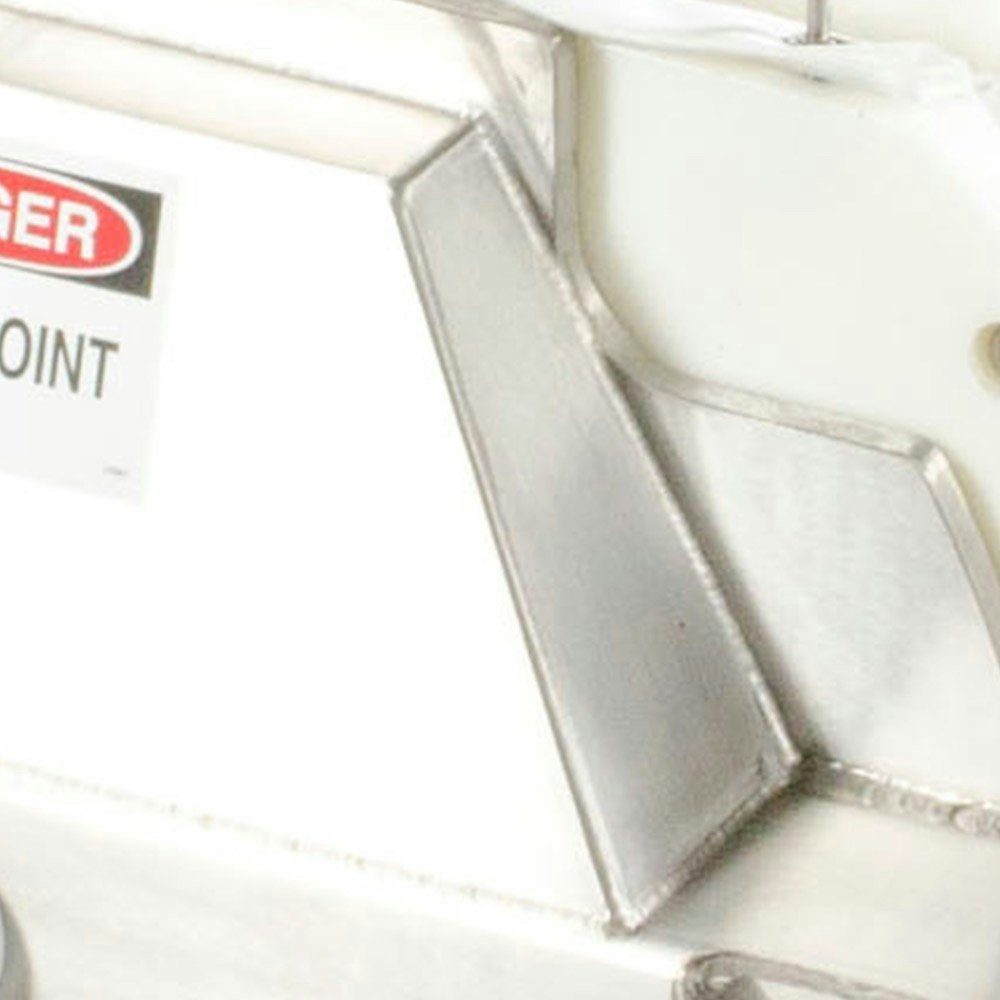 Built to Last
Perfect for producing more than 30 gallons per hour per recipe, the X-6 supports medium sized businesses. Using the same construction principles as our presses that produce thousands of gallons per hour, the X-6 is built to last.
Quality is Everything
A Goodnature juice press brings out the best of each and every ingredient in your juice. Our patented two step process stays as close to nature as possible, helping you craft the most delicious juice you've ever produced.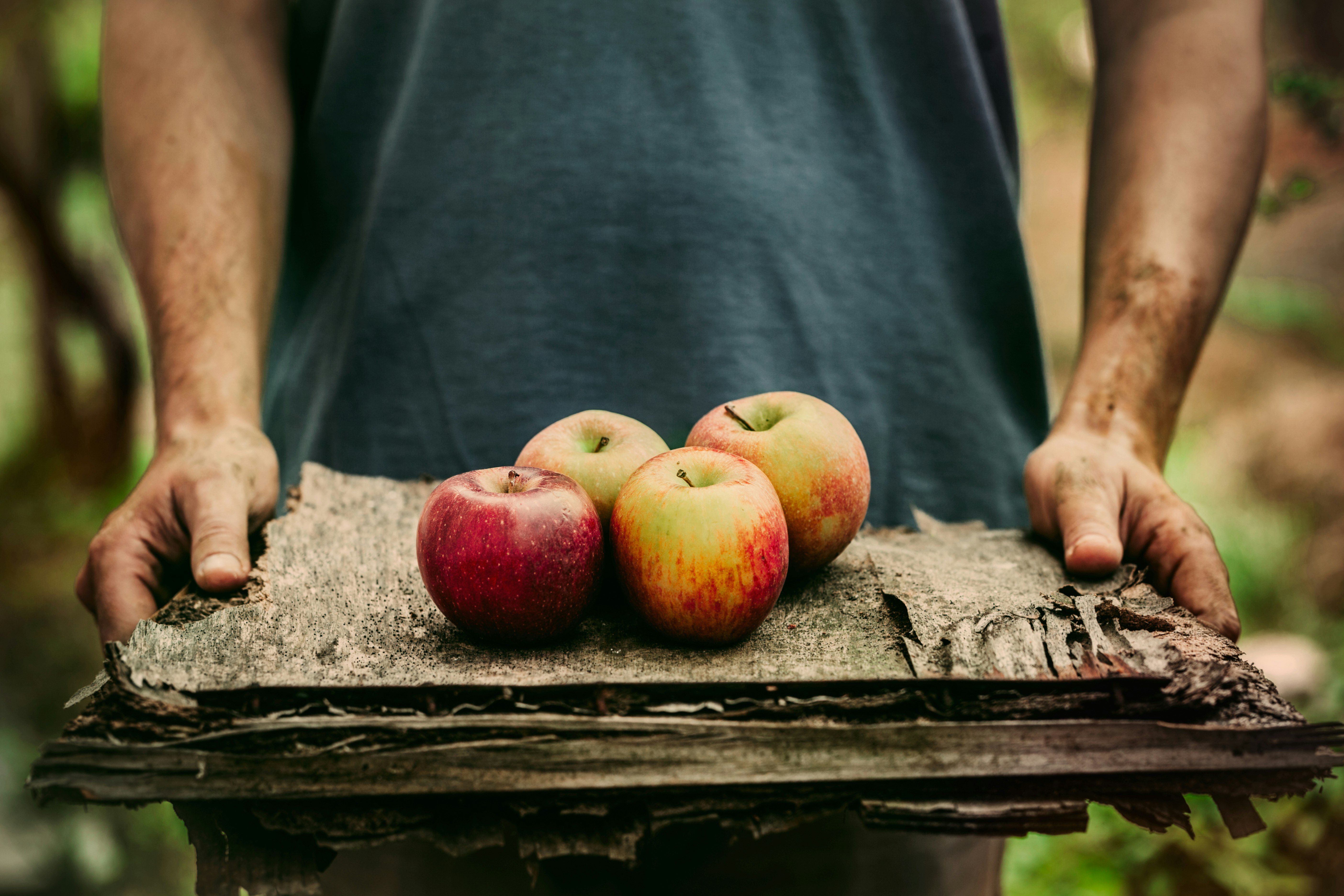 Revolutionizing Juicing

"Goodnature not only revolutionized the way we look at cold-pressed juicing on a mass-produced level they practically created the segment itself!"

Peter Cervoni, corporate chef of Wicked Kitchen
Goodnature X-6
The X-6 contains six X-1 sized press bags, ramping up your commercial juice and cider production. Capable of producing 40 – 100 US gallons per hour (150 – 380 liters), the X-6 can make 400 – 1,000 twelve ounce bottles an hour. Used by cold press juice and cider producers, nut milk producers, and kombucha producers worldwide.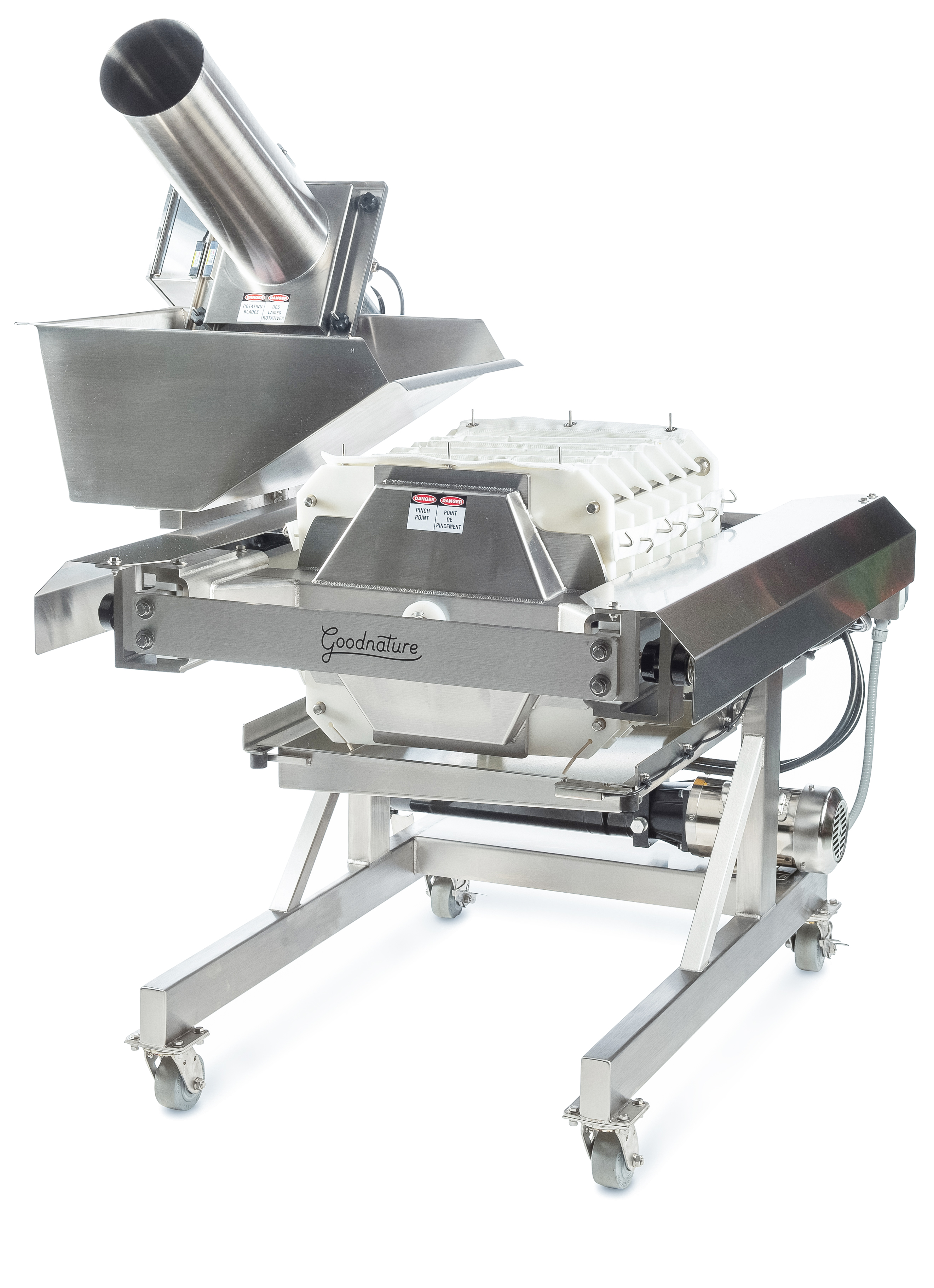 Join the Goodnature Family.

Product Specifications
Capacity

480 lb/hour
217 kg/hour

Dimensions

51"h x 46"w x 46"d
130cm x 117cm x 117cm

Key Features

High capacity juice press in a small footprint, all stainless, industrial quality

Max 12 oz Bottle Production

400-1,000 bottles/hour

Max 16 oz Bottle Production

384-960 bottles/hour

Max Output

40-100 gal/hour
150-380 l/hour

Typical 16 oz Bottle Production

112-150 bottles/hour

Weight

1,000 lb | 454 kg

Electrical Ratings

Press: Single phase, 220v, 50/60 Hz
Grinder: Single phase, 220v, 50/60Hz

Origin

Made in Buffalo, NY, USA – NAFTA certificate available upon request