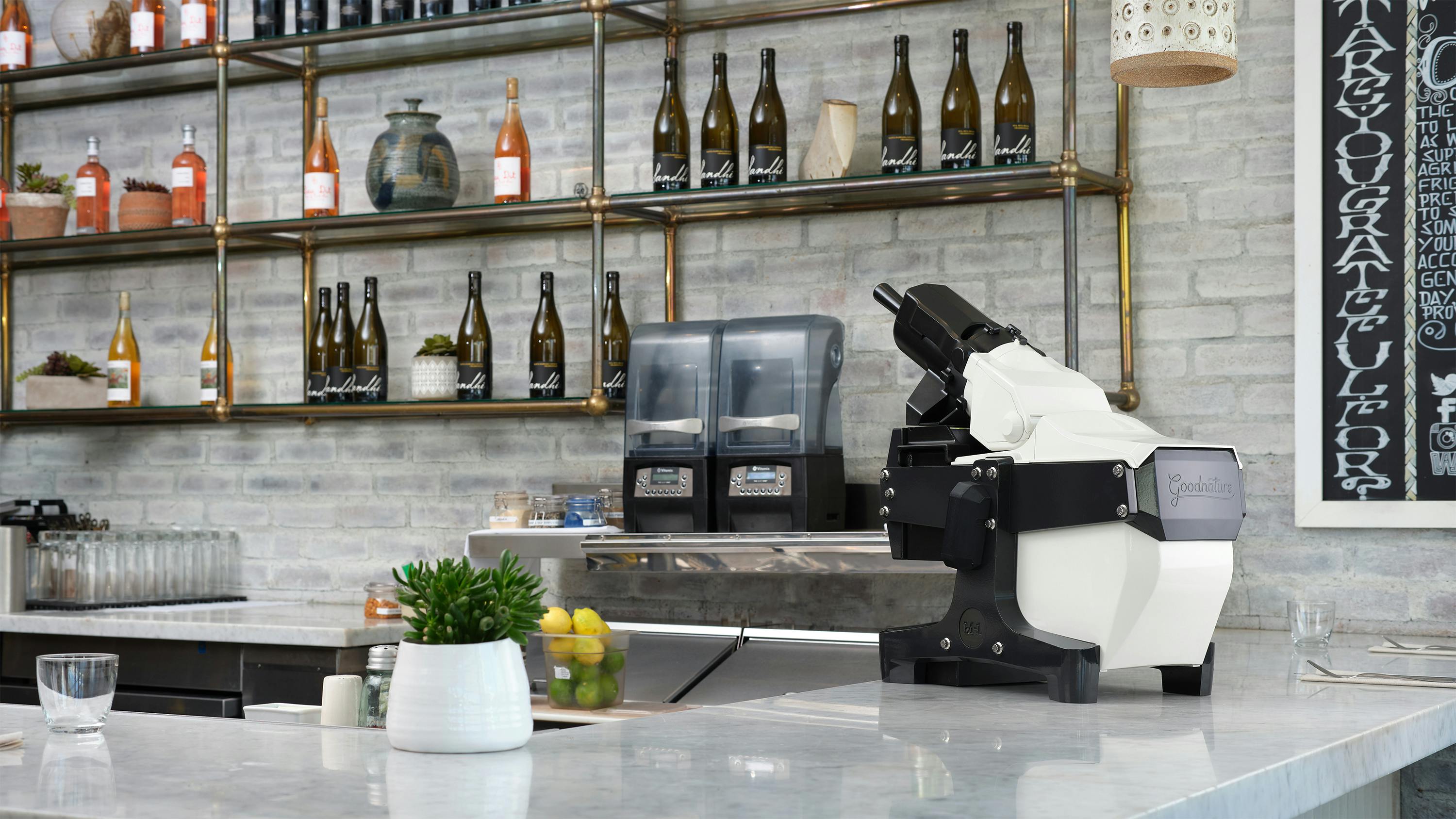 Goodnature for Restaurants
Using a Goodnature press in your restaurant or café may be just the tool you need to inspire creativity and spark your next innovative beverage or food menu item.
M-1
The M-1 is the first NSF commercial juice press built specifically for juice on-demand. Now you can deliver Goodnature quality juice in our smallest footprint ever, one glass at a time. Great for restaurants, cafés and chefs looking to elevate their craft.
X-1 Mini
The X-1 Mini is great if you require making juice in up to 1.5 liter batches, 9 gallons per hour. The larger capacity makes this the machine of choice for chefs like Gary LaMorte of Honest Hospitality Team.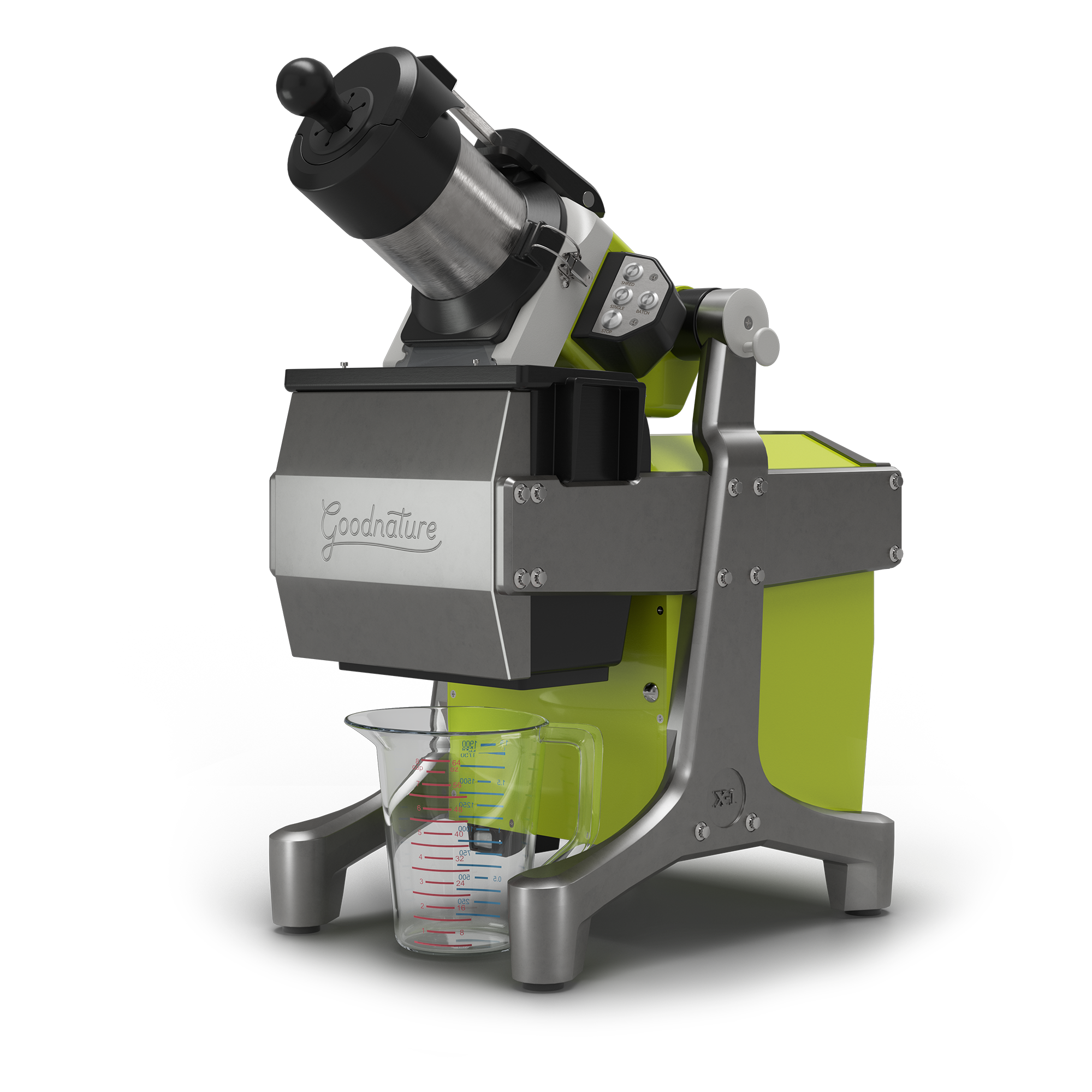 Sparrow + Wolf Las Vegas goes Goodnature
"The Goodnature juicer has energized our creativity and led to a whole treasure trove of exciting new bar and menu items."

Chef Gary FX LaMorte, founder of Honest Hospitality Team
Join the Goodnature Family. You're in Good Company.