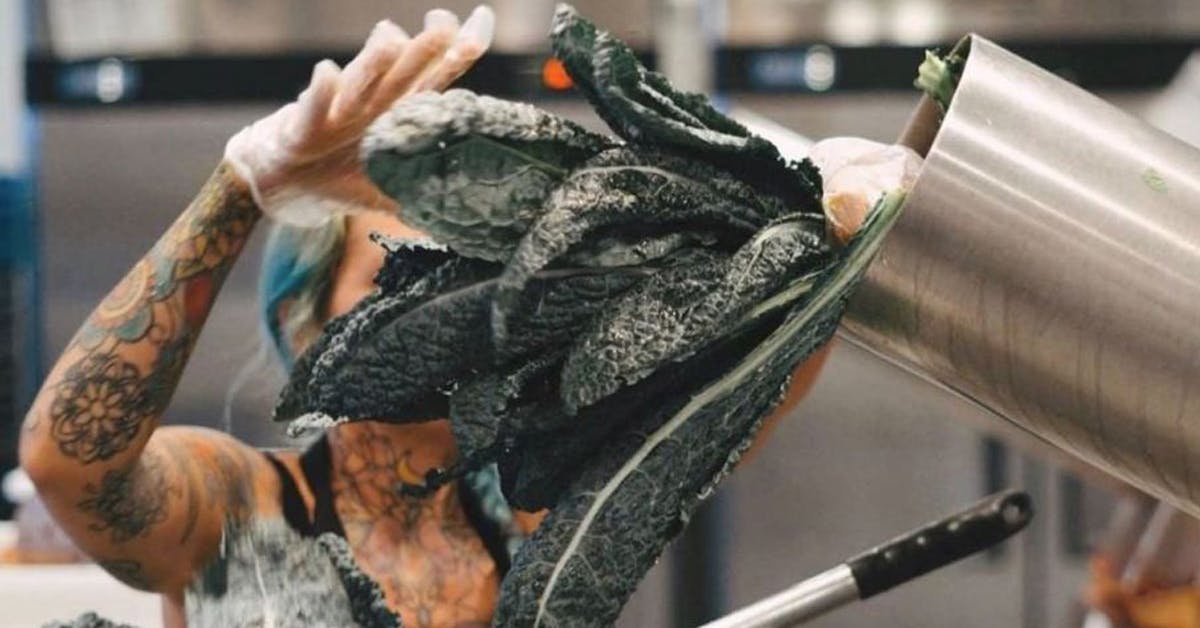 Goodnature X-1
The X-1 is a professional juicer capable of producing a thousand bottles of juice per day. Now in its third generation, the X-1 is used by successful cold-pressed juice producers, nut milk producers, and cider producers in more than 80 countries.
X-1 Features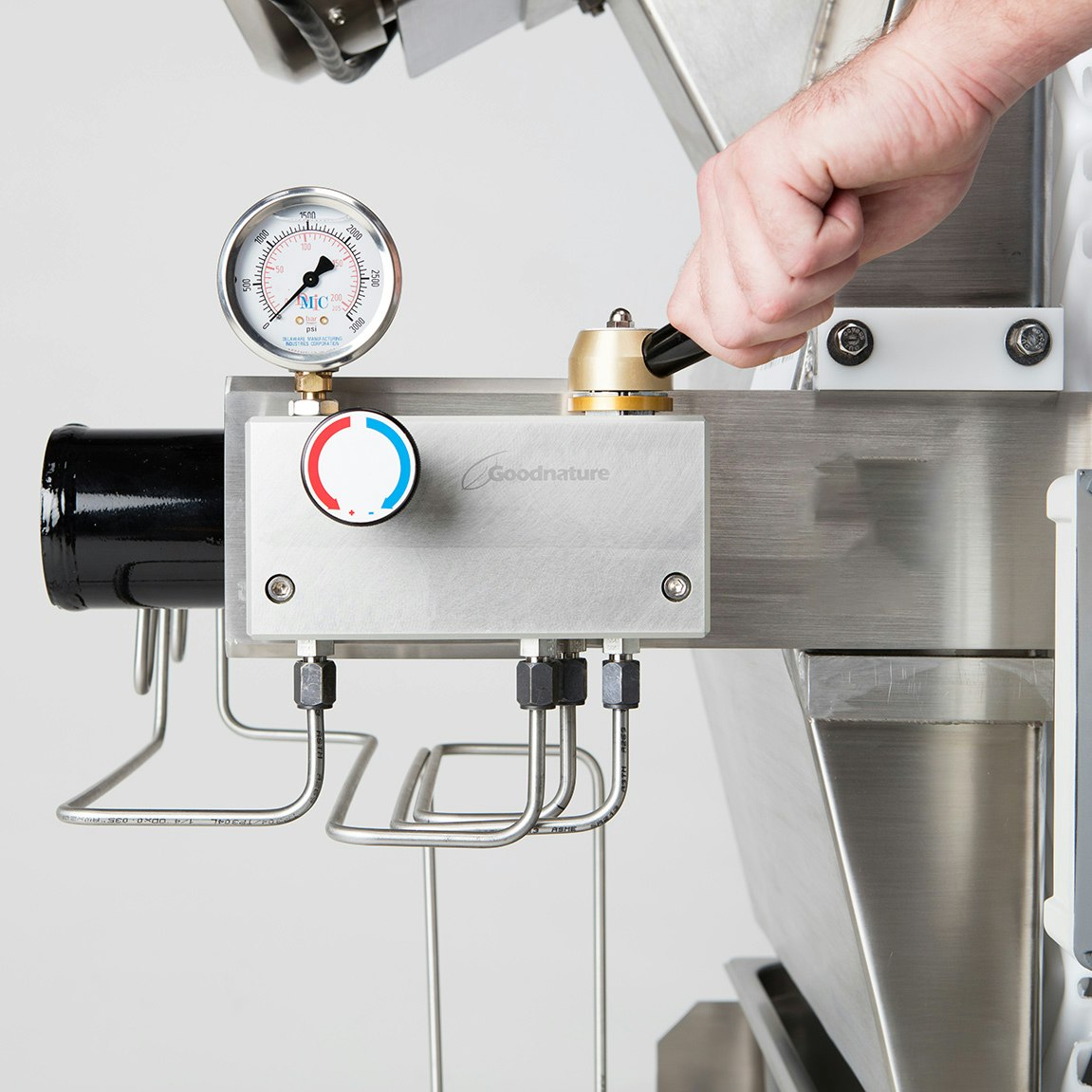 Industrial Engineering
The X-1 is designed and built from the ground-up by industrial artisans in Buffalo, New York, USA using heavy duty stainless steel and proprietary hydraulic components.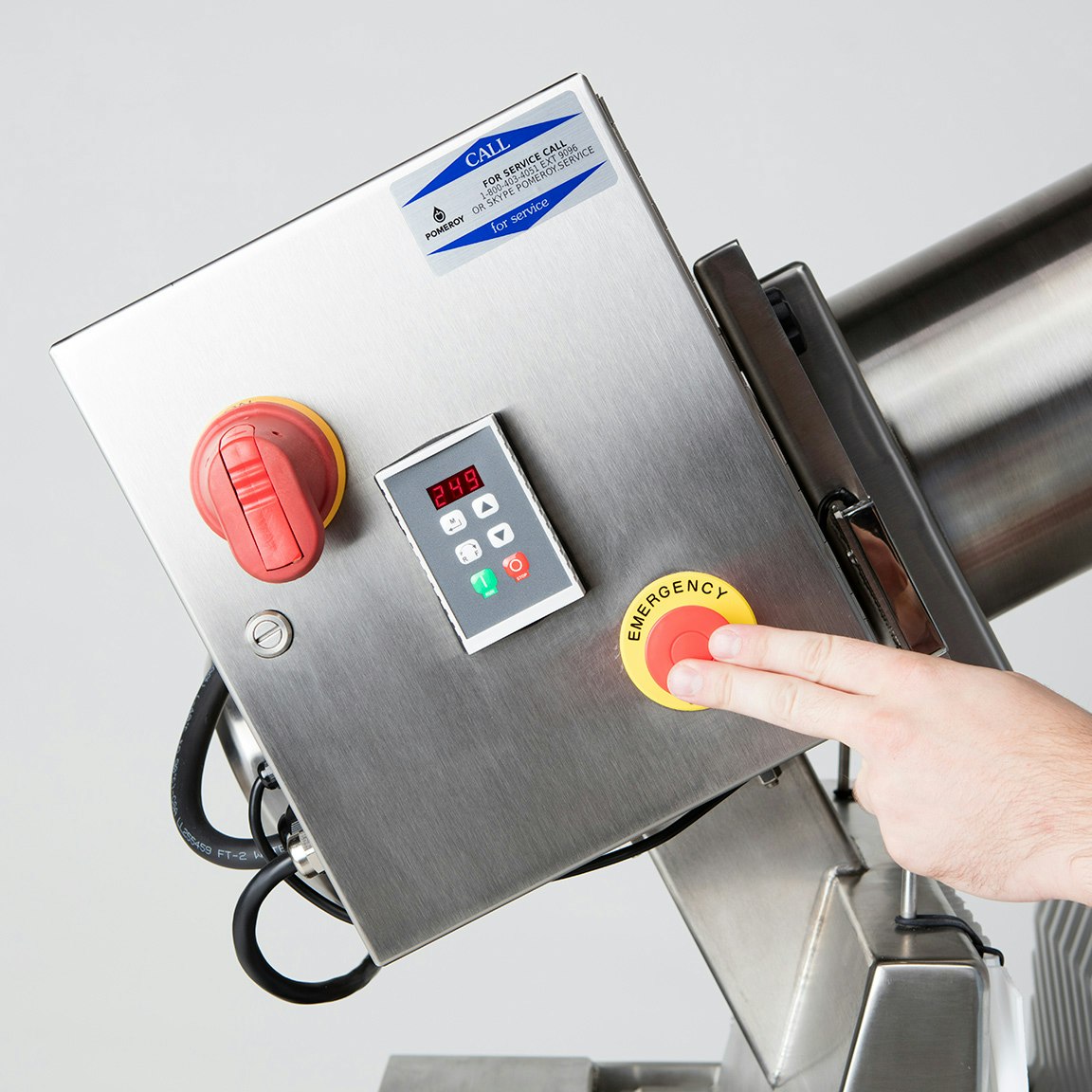 Safety Features
The Goondnature X-1 contains intuitive safety features that help keep your staff safe even in the most demanding juicing environments. Designed with the operator in mind.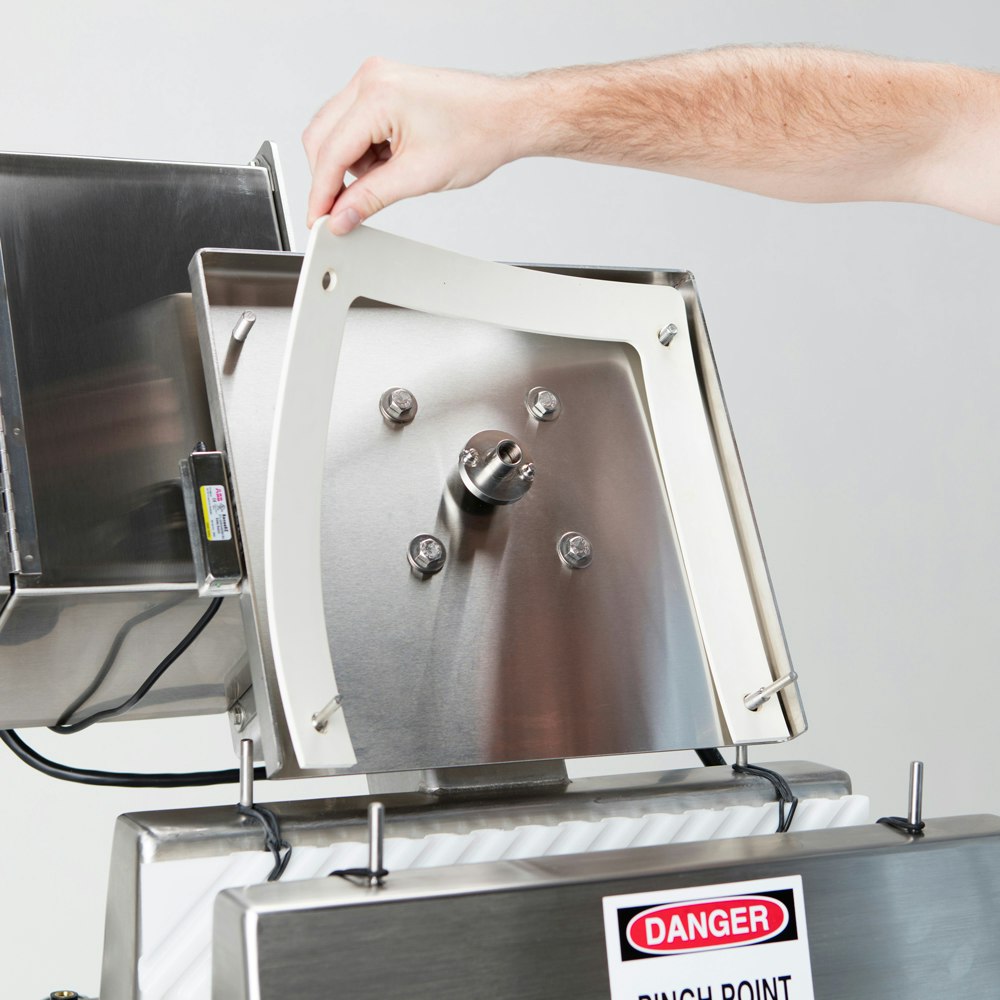 Easy Cleaning
Parts can be removed by hand, making the X-1 as easy to clean as it is to produce gallons upon gallons of delicious juice, cider, and nut-milk.
Quality is Everything
A Goodnature juice press brings out the best of each and every ingredient in your juice. Our patented two step process stays as close to nature as possible, helping you craft the most delicious juice you've ever served.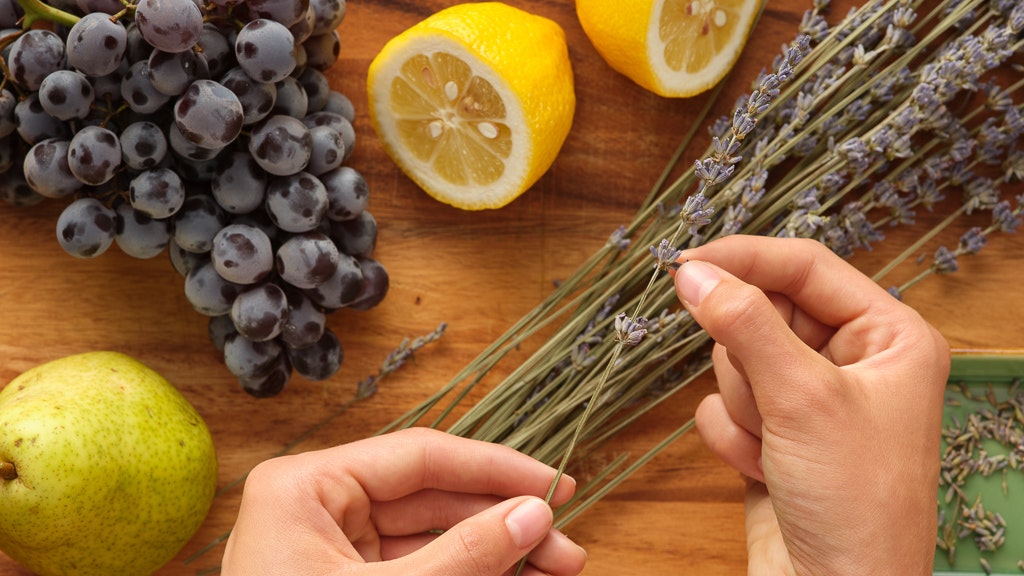 The Juice is Amazing

"The X-1, wow! What a machine! It works so well, so fast, so efficient, and the yield and quality of the juice is amazing, virtually no solids. It is easy to assemble, to use and to clean."

Drew Horton, enology specialist at the University of Minnesota
Goodnature X-1
Allowing juice companies produce up to 100 bottles of juice per hour, the X-1 can power the busiest of juice bars, juice delivery companies, and local cider makers. Build your business around the X-1.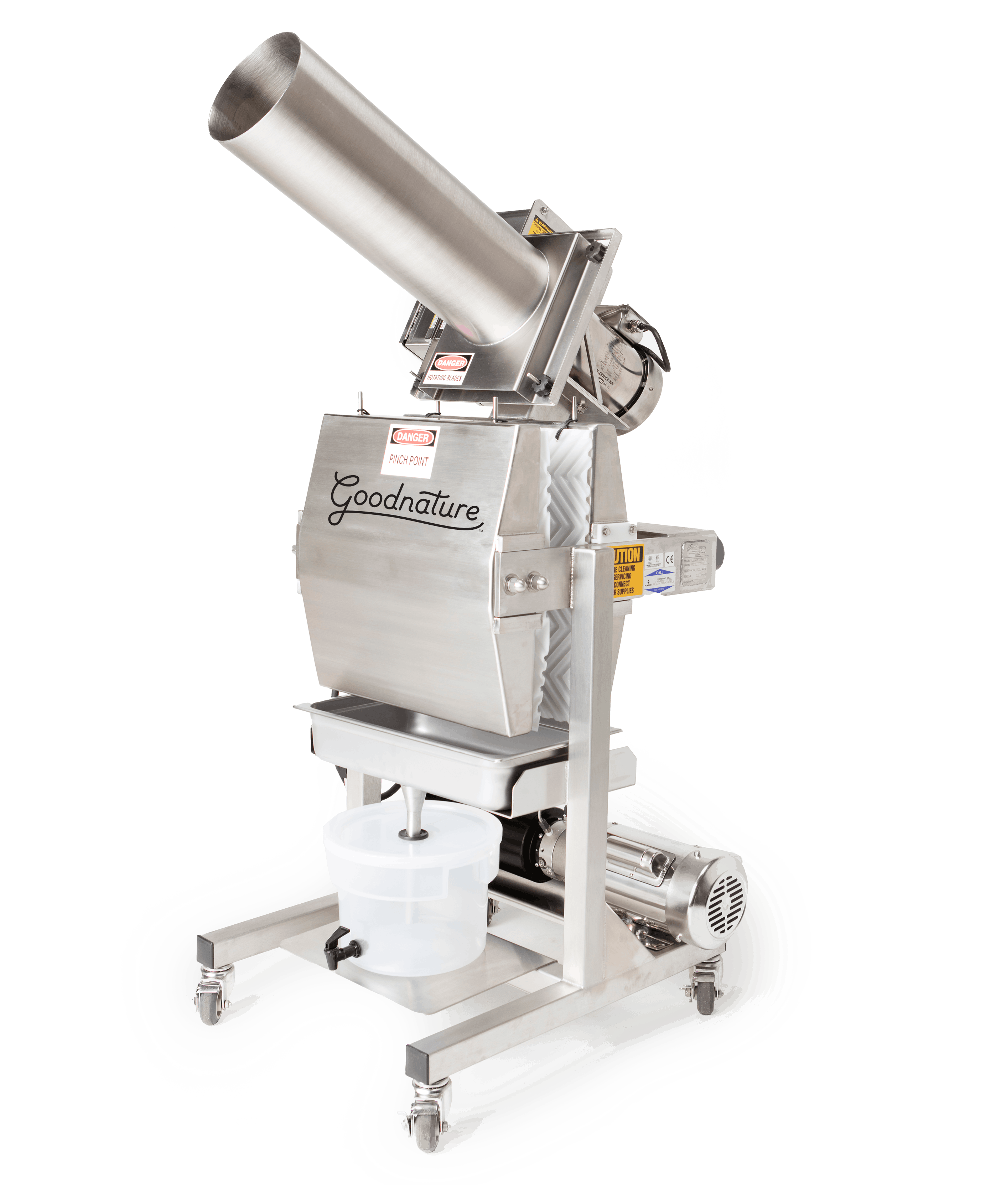 Join the Goodnature Family.
Product Specifications
Capacity

25-30 lb/batch
11.3-13.6 kg/batch

Dimensions

67"h x 31"w x 39"d
170cm x 79cm x 99cm

Key Features

Industrial quality, easy cleaning, built-in safety features, the most popular juice press in the world

Max 12 oz Bottle Production

200-400 bottles/hour

Max 16 oz Bottle Production

192-384 bottles/hour

Max Output

20-40 gal/hour
75-150 l/hour

Typical 16 oz Bottle Production

56-75 bottles/hour

Weight

430 lb | 195 kg

Electrical Ratings

Single phase, 208-230v, 50-60Hz two plugs at 15 Amp each

Origin

Made in Buffalo, NY, USA – NAFTA certificate available upon request