Whether you're doing a one-day juice cleanse,  3 day DIY juice cleanse or just looking for new juices to add to your repertoire of recipes, this is one that you will not want to pass  up! It is one of our most-loved juice recipes of all time.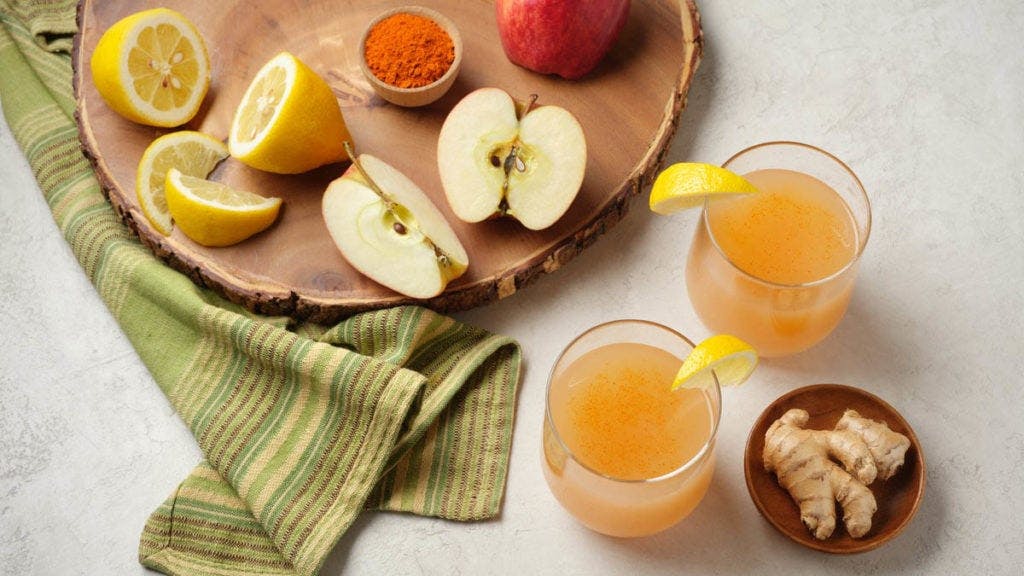 This recipe focuses on the big three detoxifying ingredients, apples, lemon, and ginger. A great first juice of the day, this one will get the detox process going and the added heat from the cayenne jump starts the metabolism.
We like to use this cold press juice recipe as our starter juice during a juice cleanse.
Note: Speaking of juice cleanses, this and 6 other recipes are yours when you get the free How to do a Juice Cleanse ebook!
If you're interested in doing a juice cleanse, this book is a valuable resource for you. But even if you're not planning a cleanse anytime soon, the recipes alone make it worth grabbing.

Even if you decide to make this juice your first juice in the morning, you may want to consider starting off with a glass of warm lemon water first. Drinking warm lemon water as you "break" your over night "fast" helps to stimulate the liver and being the cleansing process.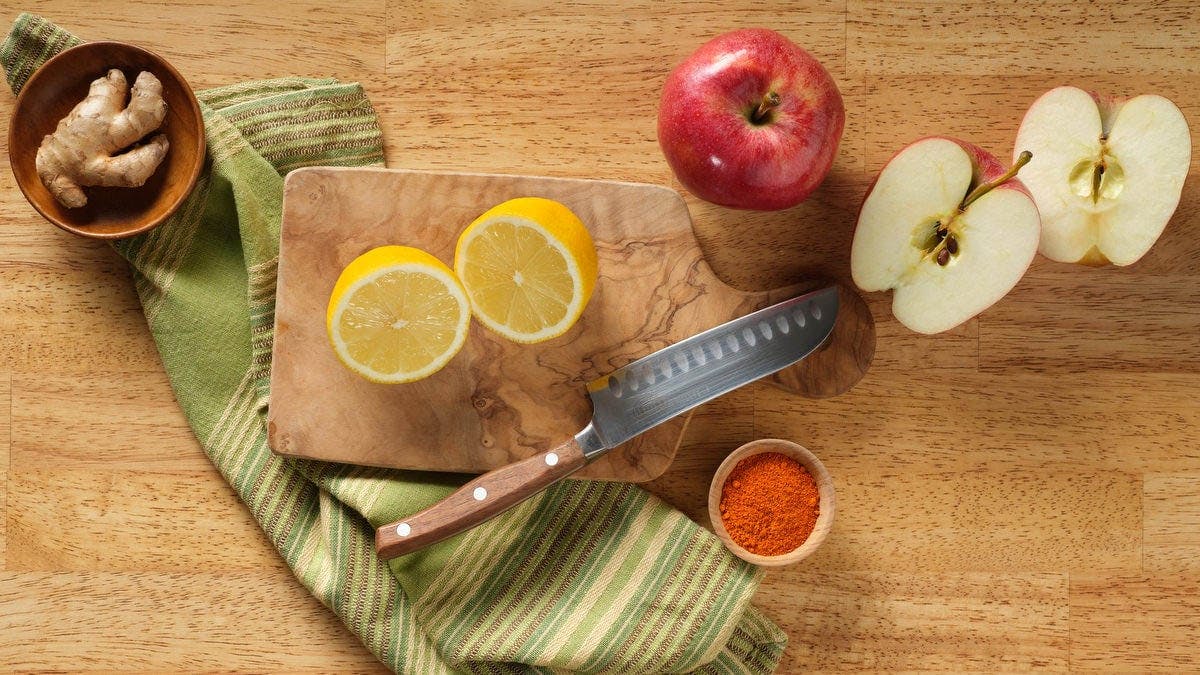 Learn more about detoxing and how to do a juice cleanse in our blog article here or download my free ebook that includes a 3-day juice fast plan, recipes, and a shopping list.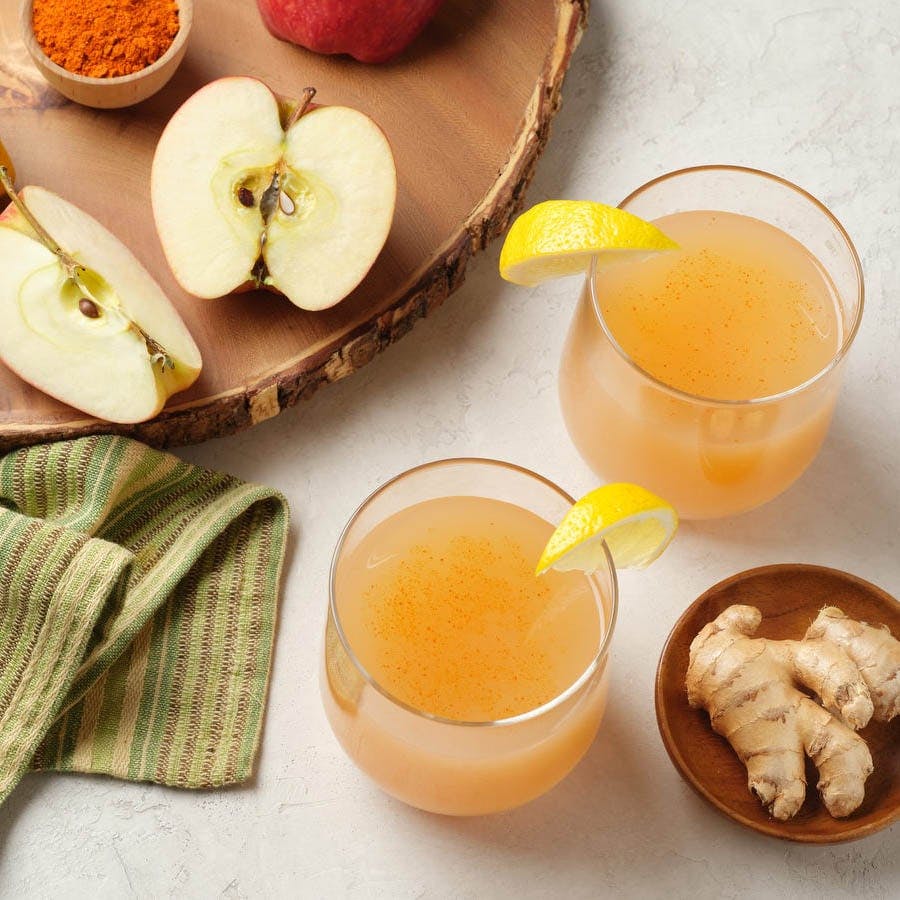 One More Thing!
This recipe is part of our collection of recipes in the How to do a Juice Cleanse ebook! Get your ebook for free right here.