Make this naturally sweet green juice for your friends or your kids and you will be the hero of the day!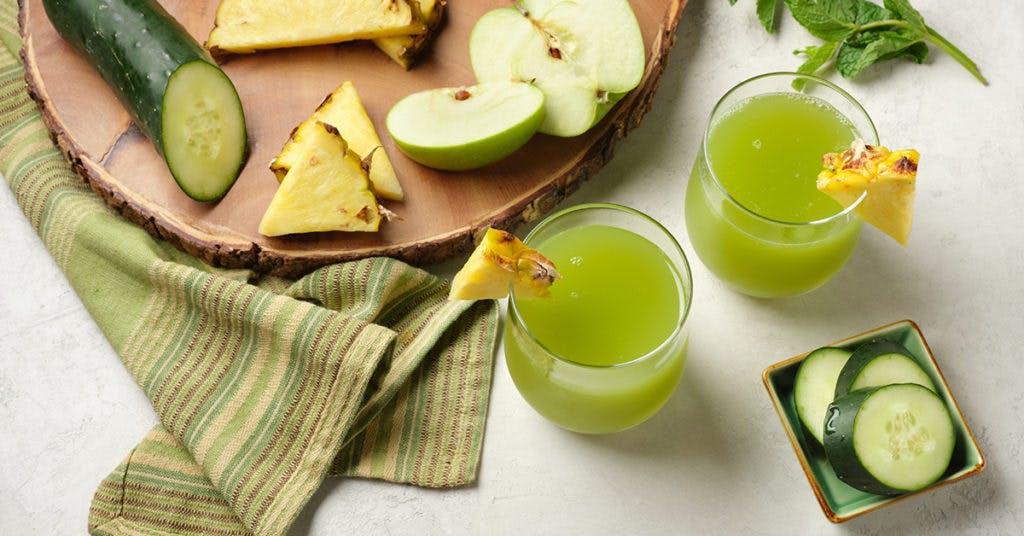 Hydrating cucumber and sweet golden pineapple are sure to make a believer out of those anti-juice types. 🙂 Plus, it's easy to make at home, and it's light and refreshing.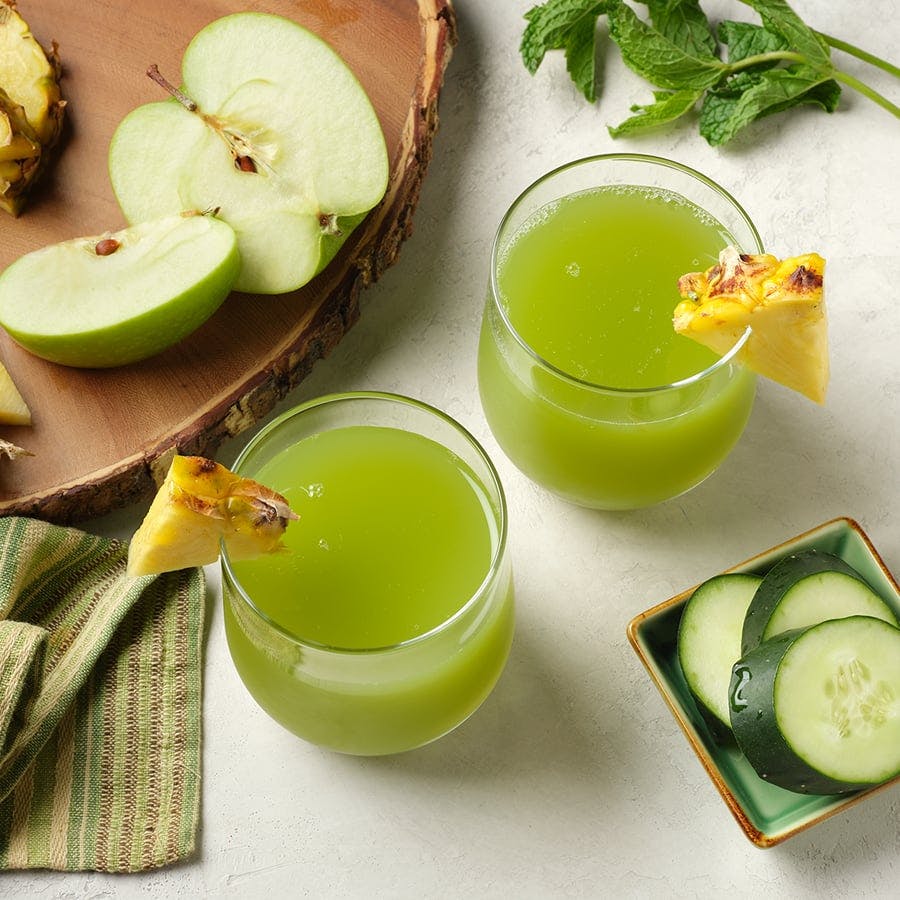 This juice tastes the best when made on a true cold press, because you won't get any of the pulp from the pineapple in your juice – just a clean, smooth, tasty juice, the way nature intended.

Looking for juice cleanse recipes? This is a perfect addition to your juice cleanse or fast – it's great for detoxing and is low in calories.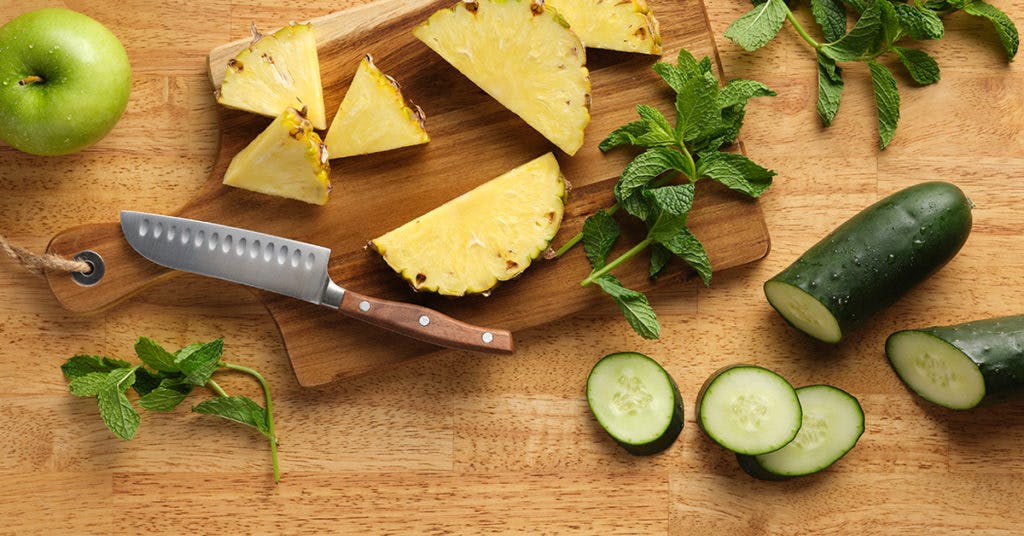 How To Pick a Ripe Pineapple
How do you find a perfectly ripe pineapple? It's actually pretty simple. Use these 5 tips to pick a ripe pineapple next time you go to the market: How to Pick a Ripe Pineapple