This fresh lemonade juice recipe can be added to any juice bar menu, or it can be easily made at home. Ditch the sugar-packed processed juice and switch to this all-natural healthy alternative made from fresh lemons, apples, and ginger. As always, this juice can be dressed up with vodka and gin (depending on your preference), or you can throw in a few strawberries for some added color and sweetness and make strawberry lemonade.
The great part about making your own juice is that you can experiment all you want!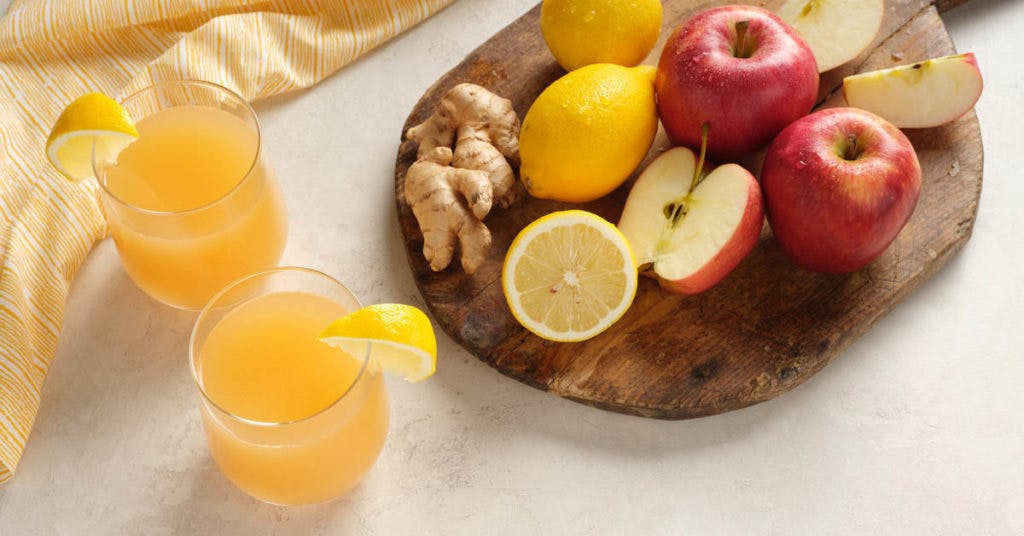 Why Should We Drink Fresh Lemonade?
Promotes weight loss 
Helps prevent kidney stones 
Protects against anemia  
Reduces free radicals in the body 
Improves digestive health  
Reduces inflammation
Helps to remove toxins from the body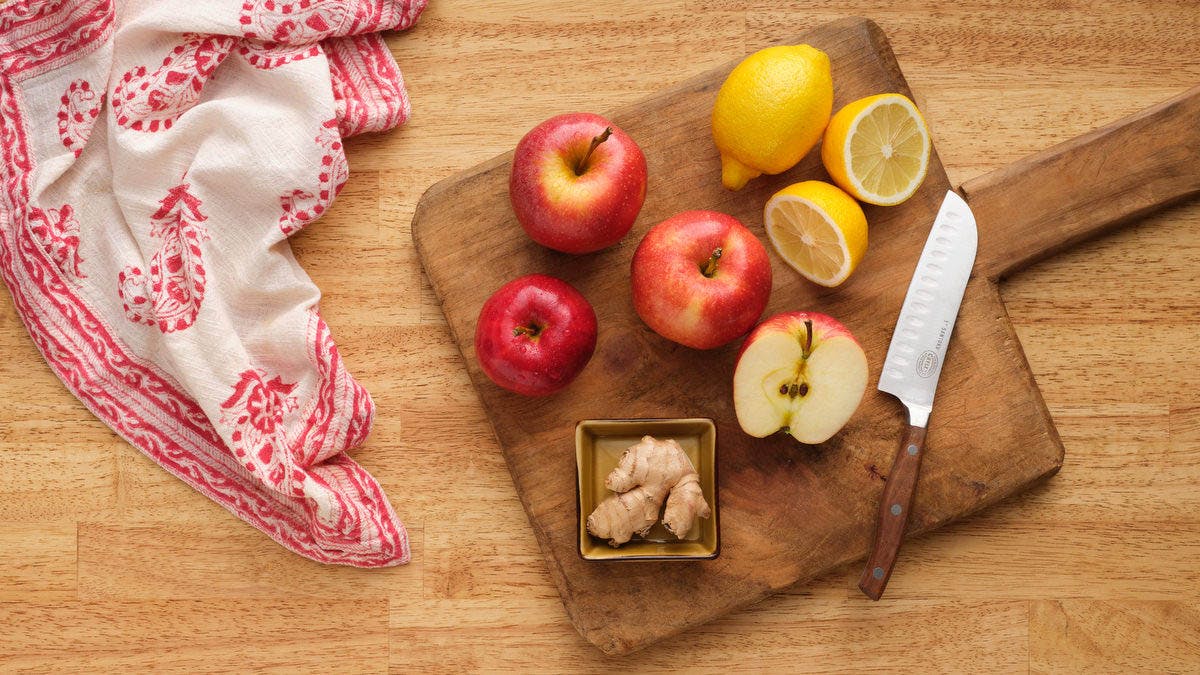 This easy recipe is quick to make with a short prep time! Feel free to experiment on your own with adding in new ingredients like green apples, limes (to make limeade), and more – the possibilities are endless. If you're looking for a sweeter version of this recipe, you can always throw in your favorite sweetener or add some sweet fruit like pineapple.