Looking for the perfect summer drink? Look no further! In this watermelon juice recipe we infuse mint and lime to balance out the sweetness of the watermelon, making it a crushable favorite.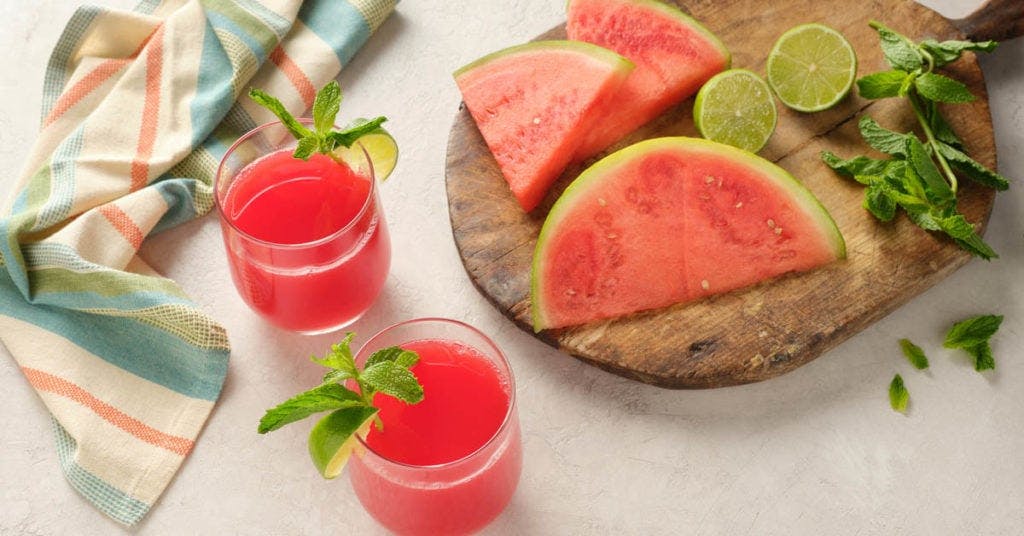 Pressing Technique: Watermelon is a mushy fruit, so take care not to overfill the press to avoid overflow.
It is easy to make with your home juicer or add it to your juice bar menu. While it's amazing as a hydrating juice, it is also very versatile and can be used a number of creative ways, even as a cold-pressed cocktail base. Just add vodka, or for a mojito add rum, and for a margarita, add tequila.
Note: If you're interested in creating your own juice recipes, there's no better resource than The Juicing Companion.
Written by chef and juice business consultant Ari Sexner, The Juicing Companion has a page for nearly every ingredient you can think of. Each ingredient page has suggested flavor pairings, nutritional info, and recipe ideas to get you started.
It's not just a recipe book -- it's an idea book! Order your copy of The Juicing Companion here.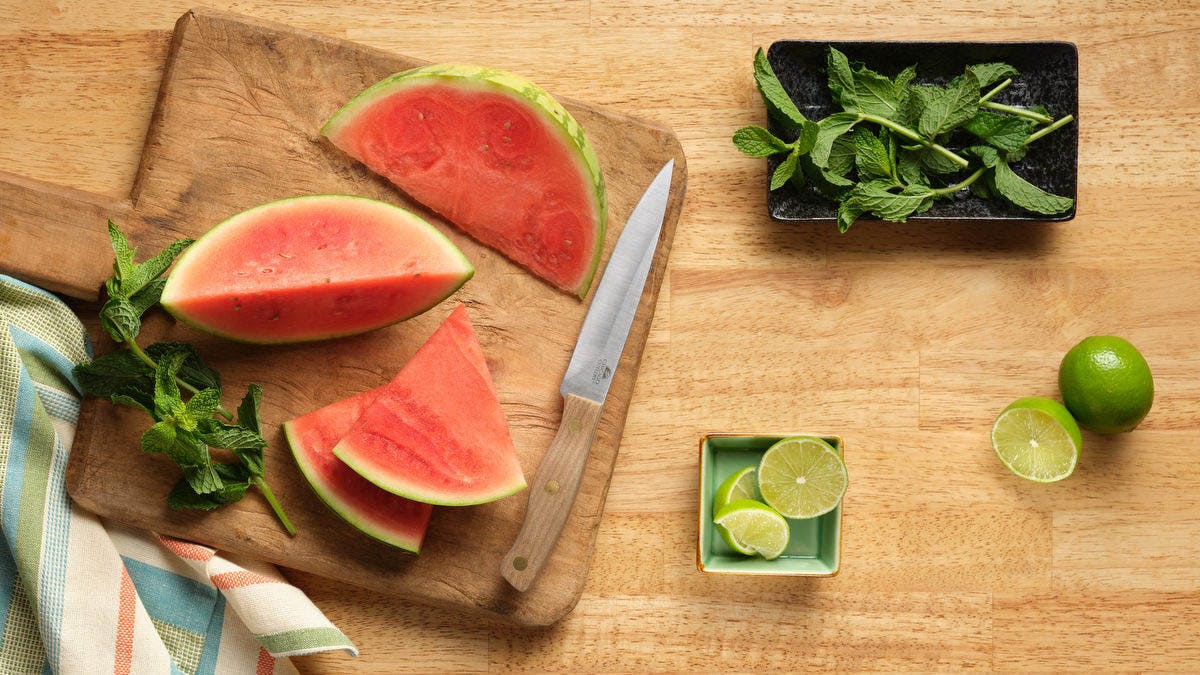 How to Pick a Ripe Watermelon
Watermelon is the perfect year-round sweet and juicy treat, but how do you pick the best one? Check out our tips here: How to Pick a Ripe Watermelon