Nowadays, you can't go on social media without being bombarded with reminders of your flaws, especially when it comes to your skin. Influencers seem to have it all figured out—flawless complexion, smooth texture, and a radiance that shines even in the brightest sunlight. 
It's easy to get caught up in the hype, but it's important to remember that achieving perfect skin often requires good genes and expensive facials. However, what you may not be aware of is the incredible impact that fresh juices, as part of a healthy diet, can have on giving you clear and glowing skin.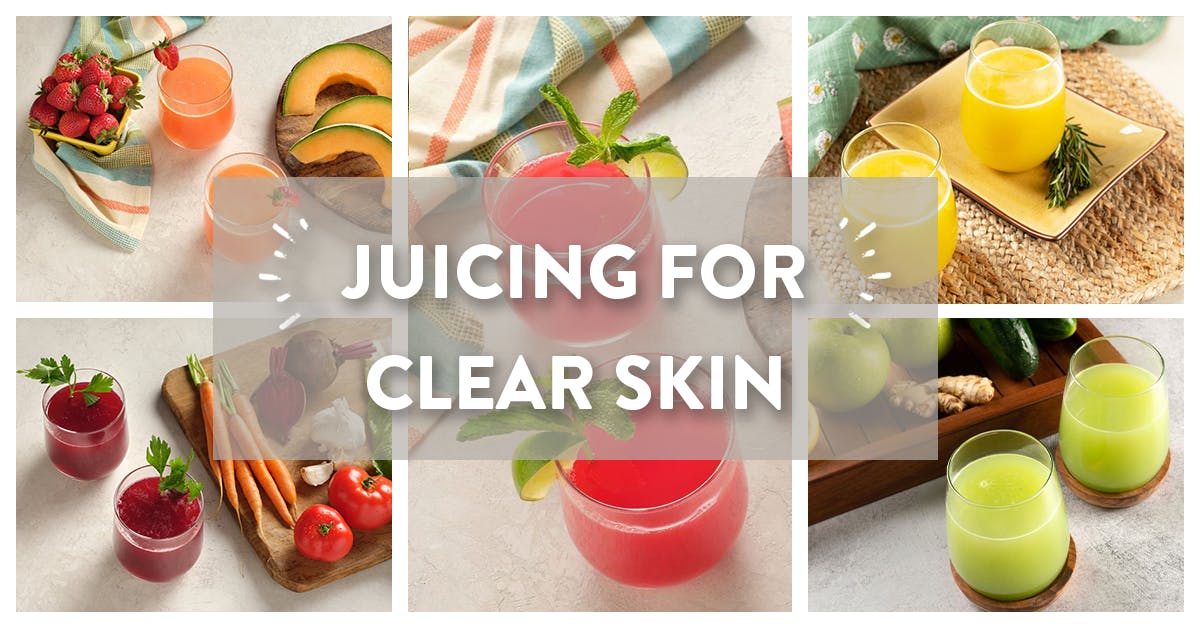 Fresh juices aren't just delicious and refreshing. The right recipes can also do wonders for your skin. Packed with vitamins, minerals, and antioxidants from fruits and vegetables, these juices can hydrate, protect, and nourish your skin from the inside out. 
In this article, we'll share 5 juice recipes that are great for skin health. We'll also explore the key nutrients in fresh juices that promote skin health and suggest the best fruits and vegetables to include in your own custom juice recipes for that healthy, radiant glow. 
Whether you want to reduce fine lines and wrinkles, calm inflammation, or simply improve your skin's overall health, incorporating fresh juices into your daily routine is a great idea. So, let's jump right in and discover how these tasty drinks can help you achieve your best skin ever!
5 Best Juice Recipes for Healthy & Clear Skin
Scroll past the recipes to see a list of skin-friendly nutrients that are present in these juices.
Related article: The Best Juice Recipes for Allergy Relief