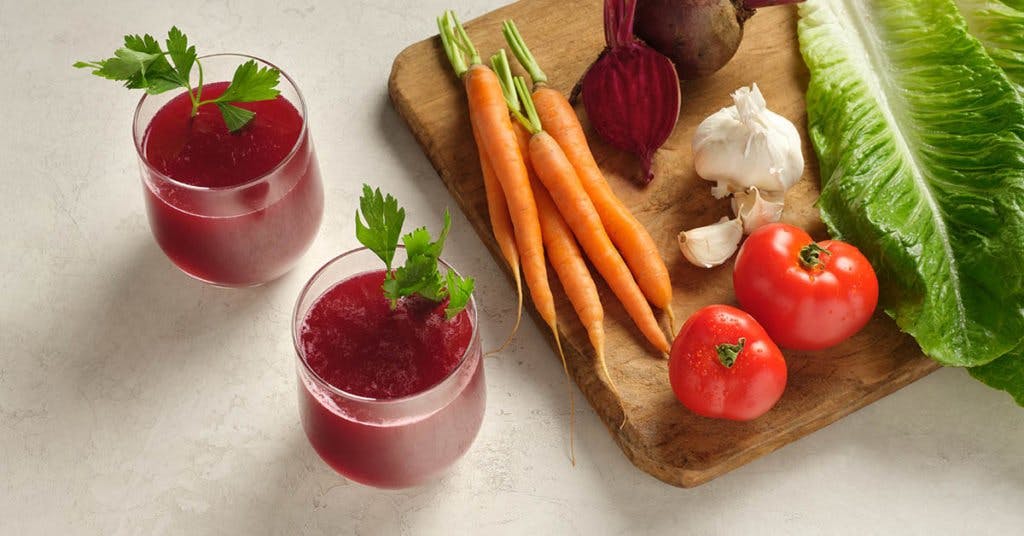 There are hundreds of benefits that come with making your own raw juice. One of them includes being able to create your very own juice inspired by a popular drink, like V8 vegetable juice.
V8 has been around since 1933 and it has that great salty taste that many of us love. Instead of purchasing the highly-processed version found in the store, you can make your own cold-pressed version that is charged with vitamins, minerals, and enzymes.
This recipe was created by our chef Ari Sexner and is perfect for you to make on your own, or to add to your juice bar menu. Before we get into the recipe, let's go over some of its main benefits.
(Chef Ari also wrote the incredibly useful book The Juicing Companion, which helps you create your own recipes based on your favorite ingredients. Learn more about The Juicing Companion here!)

Why Drink Homemade V8 Juice?
High in potassium:  A diet high in potassium can help reduce blood pressure, protect against stroke, and prevent cell degradation, keeping skin healthy and glowing.
High in Vitamin A: Vitamin A is important in the healthy maintenance of teeth, bones, white blood cells and your body's organs.
High in Vitamin C: Vitamin C is required for the growth, development and repair of all body tissues, supports a healthy immune system and is used in the formation of collagen.
High in Lycopene: Lycopene is a powerful antioxidant that is believed to lower the risk of cancer, protect skin from the sun's damaging rays and improve heart health.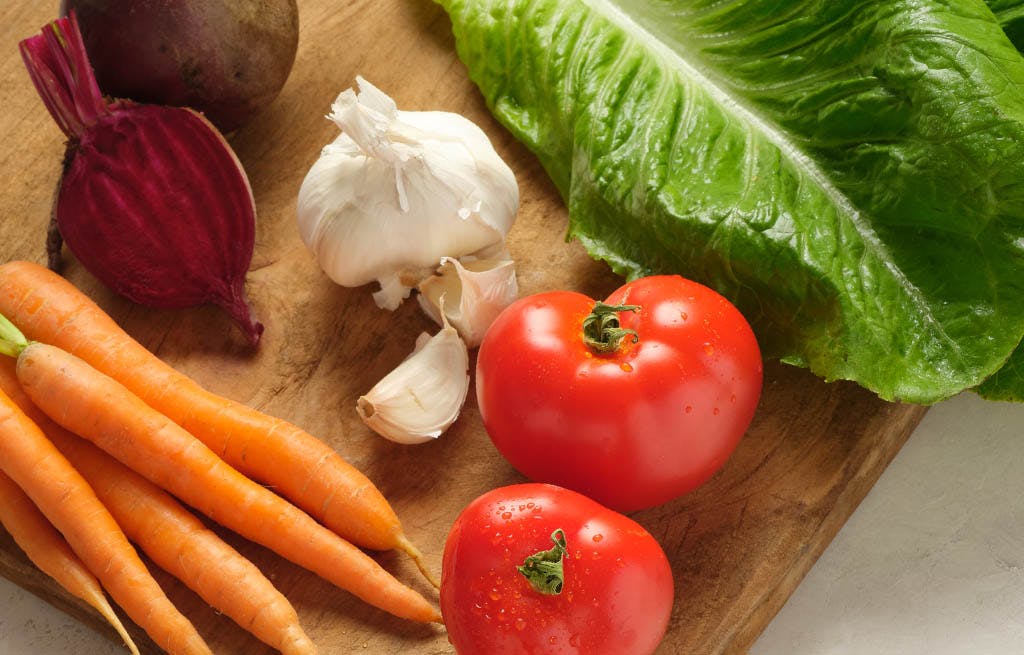 One great part about juicing is that you can make your own custom homemade juice to YOUR taste preferences. So, experiment to make this recipe your own!
If you need a little help matching flavor profiles or just want some fresh ideas, check out The Juicing Companion book! Written by chef and juice business consultant Ari Sexner, The Juicing Companion has a page for nearly every ingredient you can think of. Each ingredient page has suggested flavor pairings, nutritional info, and recipe ideas to get you started.

Want More? Try Our Other Popular Juice recipes: