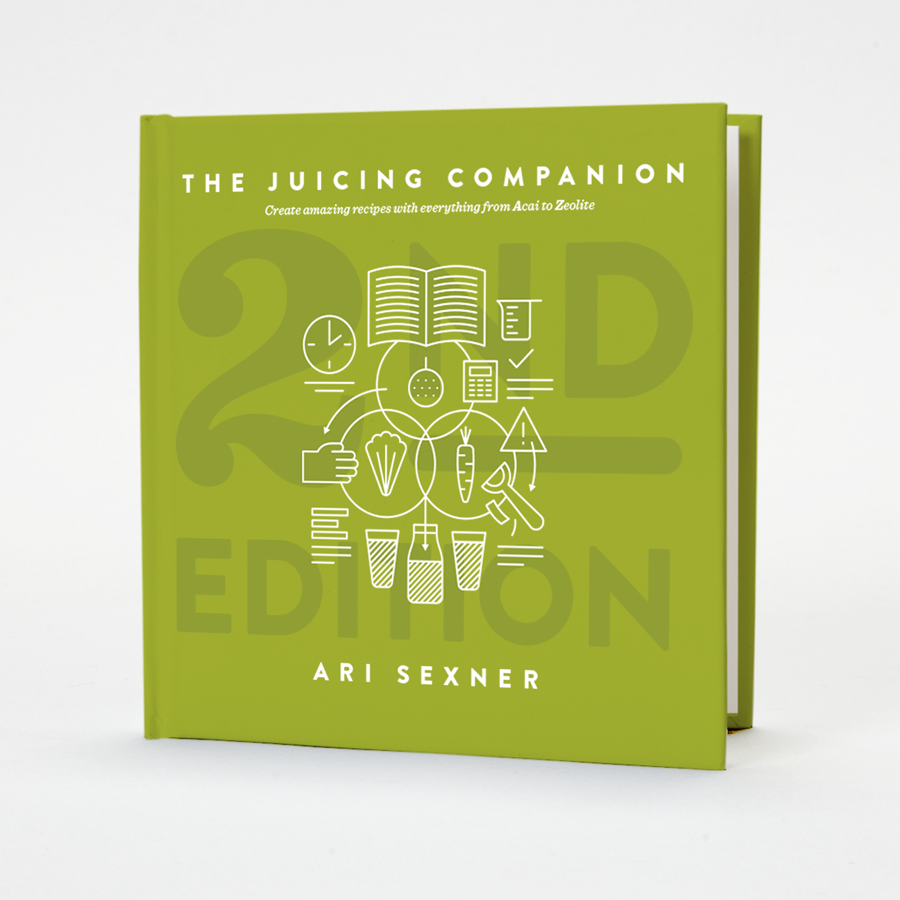 The Juicing Companion
Written by chef and juice business consultant, Ari Sexner, this is the only tool you need to create your own amazing recipes.
Order your full color, hardcover first edition today. A perfect gift for the juicing enthusiast in your life!
The concept is simple: Choose a specific ingredient you wish to use in your juice — whether it be based on product availability, planning for the upcoming season's harvest, or you want to consume some extra produce you have laying around — And open to that page in the book (ingredients are in alphabetical order). There, you will find flavor pairings, nutritional information, and recipe ideas to get you started.
It's not just a recipe book, it's an idea book!
Free shipping everywhere in the United States when selected upon check-out. This product is shipped via USPS, please allow up to 2 weeks for delivery.
158 pages, measures 8" x 8"
Product Details
Shipping Policy

FREE Shipping to Contiguous US 48 States.