This strawberry juice recipe can be added to any menu as a seasonal item or used to impress your guests at home. In this cold-pressed juice, strawberries aren't the only star ingredient.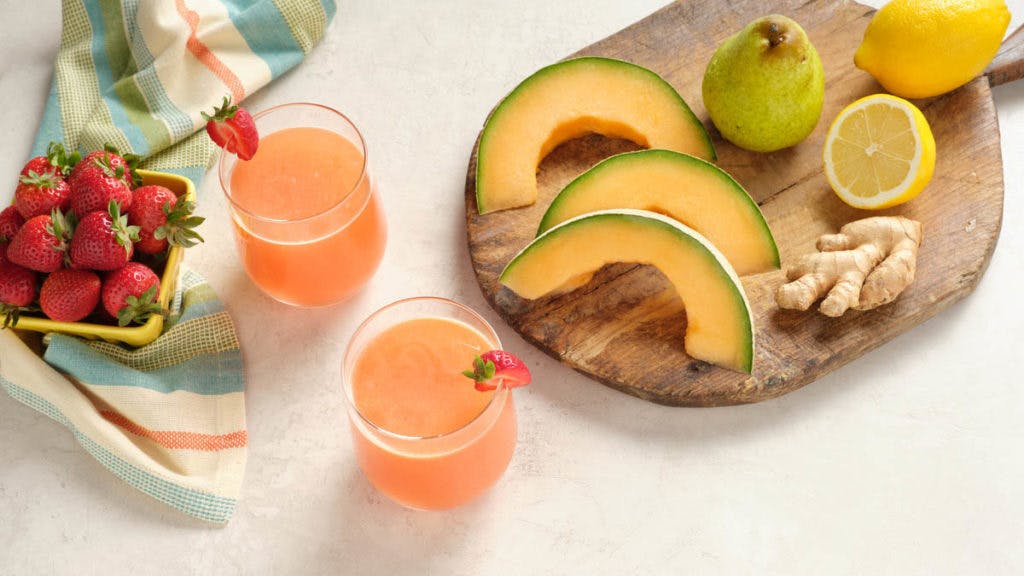 We add fresh cantaloupe, lemon, pear and ginger to give the juice a balanced flavor that tastes amazing and is simply the best! This strawberry juice recipe is great to make during the summer since strawberries are in season which can help make it a relatively cost-effective fruit juice.

If you're thinking about opening your own juicing business, looking to add a few summer juices to your menu, or just want creative juice recipes to make at home, you've come to the right place. We have handfuls of healthy, tasty juice recipes for you to try. But this cold-pressed fresh strawberry juice is without a doubt one of our favorite summertime juices!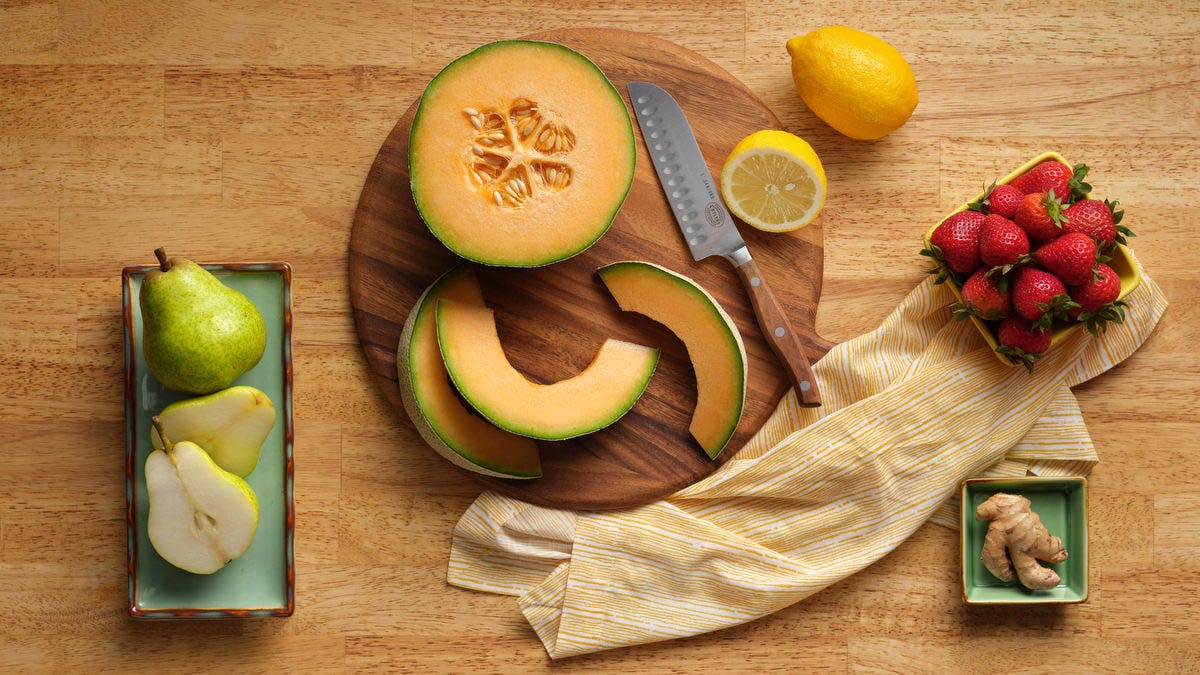 Why We're Crazy About This Homemade Strawberry Juice Recipe
Strawberries are a great ingredient to add into any summer juice. Since strawberries are in season during the summer months, why not add it to your menu, or try it at home! 
This strawberry juice also has a number of health benefits. It is packed with Vitamin C and antioxidants. It can also promote healthy skin and eyes. Healthy choices never tasted so good!
(In case it's not obvious, this recipe is also vegan and gluten free.)
If you're looking for more great summer juicing recipes, check out our Watermelon Lime and Mint Refresher (it's delicious, we promise).
Interested in learning more about the commercial cold-press juicer we used to make this recipe? Check out our chef-approved juicers here.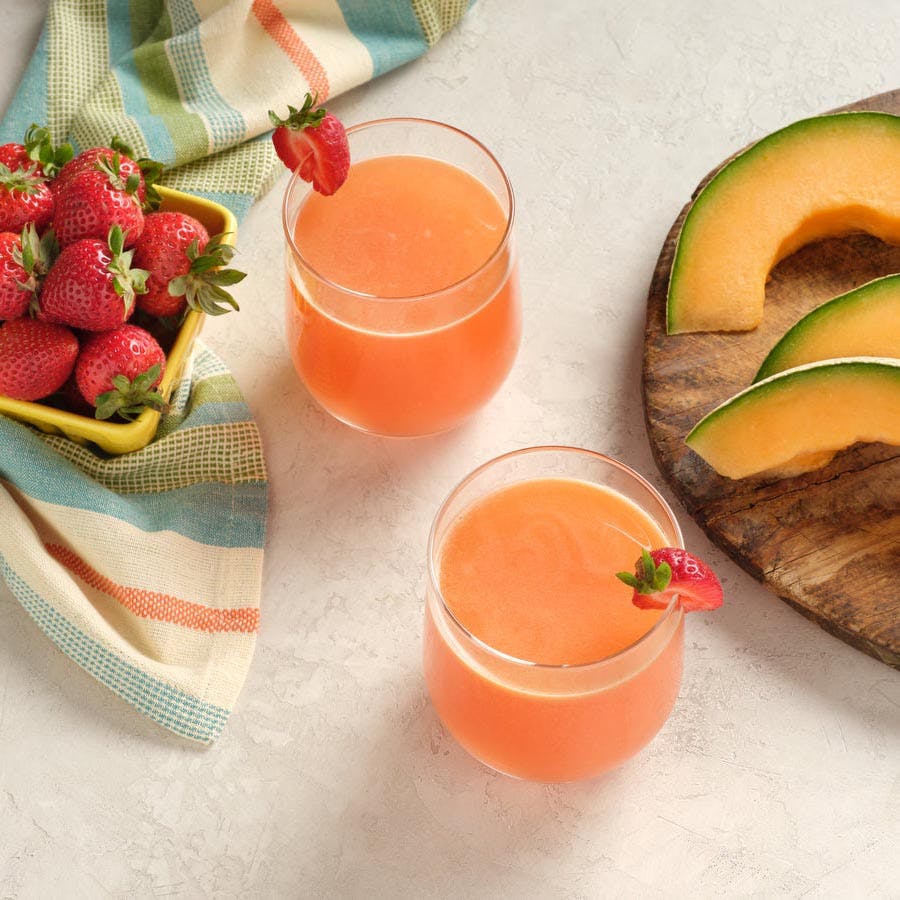 Note: Strawberries and melon are high on the mushy spectrum, learn the cold press technique: Avoiding Press Overflow. Kiwi goes great with strawberry, but it doesn't juice so well. You can try adding fresh kiwi puree instead for a fancy treat. Learn how to add puree to juice here.
How to Pick a Ripe Cantaloupe
How do you find a perfectly ripe cantaloupe? It's actually pretty simple. Check out these 4 tips to pick a ripe cantaloupe next time you go to the market: How to Pick a Ripe Cantaloupe
If you really like cantaloupe, you may be interested in our Cantaloupe Juice Recipe with pear and lavender as well.