Looking for an extra (tasty) tool in your skincare regimen?
Look no further than this delightfully refreshing and crisp juice crafted by our expert chef Ari Sexner.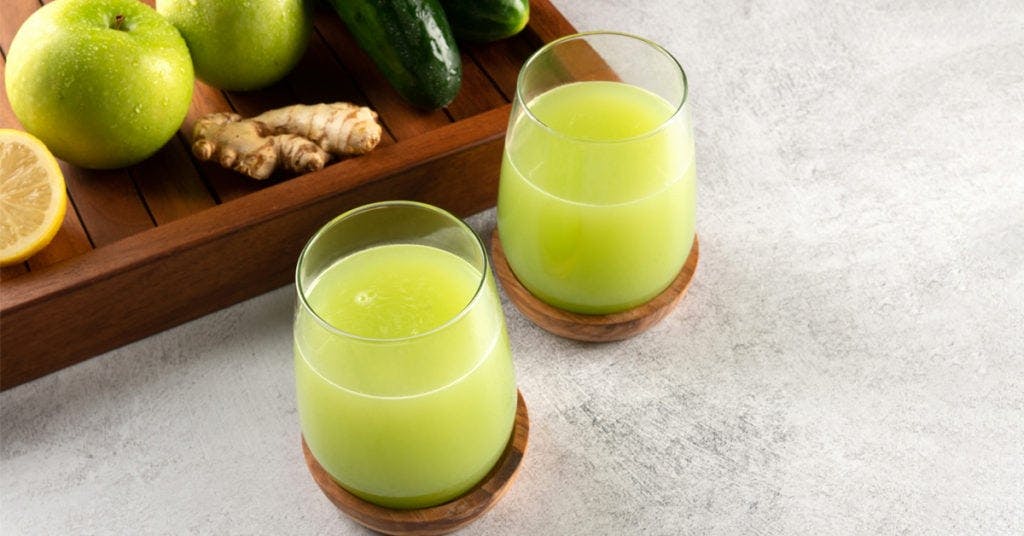 This vitamin-rich recipe supports healthy skin (and overall health) with powerful antioxidants and hydrating ingredients.
Note: Green juices like these are also great for detoxing and can aid in weight loss. Check out our Juice Recipes for weight loss to support your wellness goals!
Another potential option for weight loss is a juice cleanse. If you might be interested in going that route, get the free How to do a Juice Cleanse ebook. It will teach you everything you need to know to do a successful and safe juice cleanse, plus it includes 7 tasty recipes. Grab your free juice cleanse ebook!

Why We Love This Glowing Skin Green Juice Recipe
This juice recipe is formulated to give you the perfect balance of vitamins and powerful antioxidants you need to maintain a healthy, youthful appearance and make your skin glow.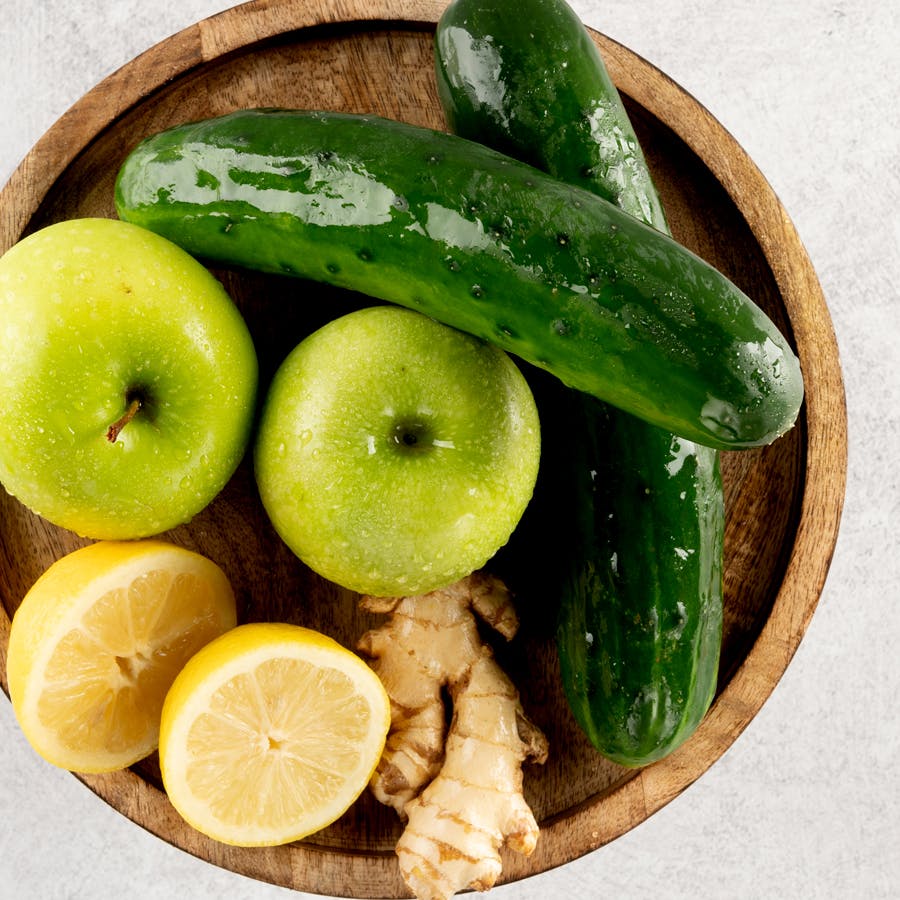 How exactly does this juice help your skin?
Vitamin C: Green apple and lemon juice are great sources of Vitamin C. This helps to keep skin firm by promoting collagen production and counteracting free-radicals that break down collagen in your body. Its anti-aging properties may also reduce the appearance of fine lines and wrinkles.
Vitamin K: Cucumbers are packed with Vitamin K, which promotes better skin through tissue renewal and new skin cell growth. This can help maintain a softer, glowing, and a young-looking complexion. Vitamin K also helps to protect the collagen in the body. Collagen is responsible for skin's elasticity.
Vitamin B6: Ginger is high in Vitamin B6, which helps with hormonal acne, inflammation and redness. B6 assists to synthesize collagen, needed for healthy skin and overall health.
Hydrating: Cucumbers are very hydrating. When you support your body's hydration, it keeps your skin hydrated, resulting in clear skin with less flakiness and wrinkles.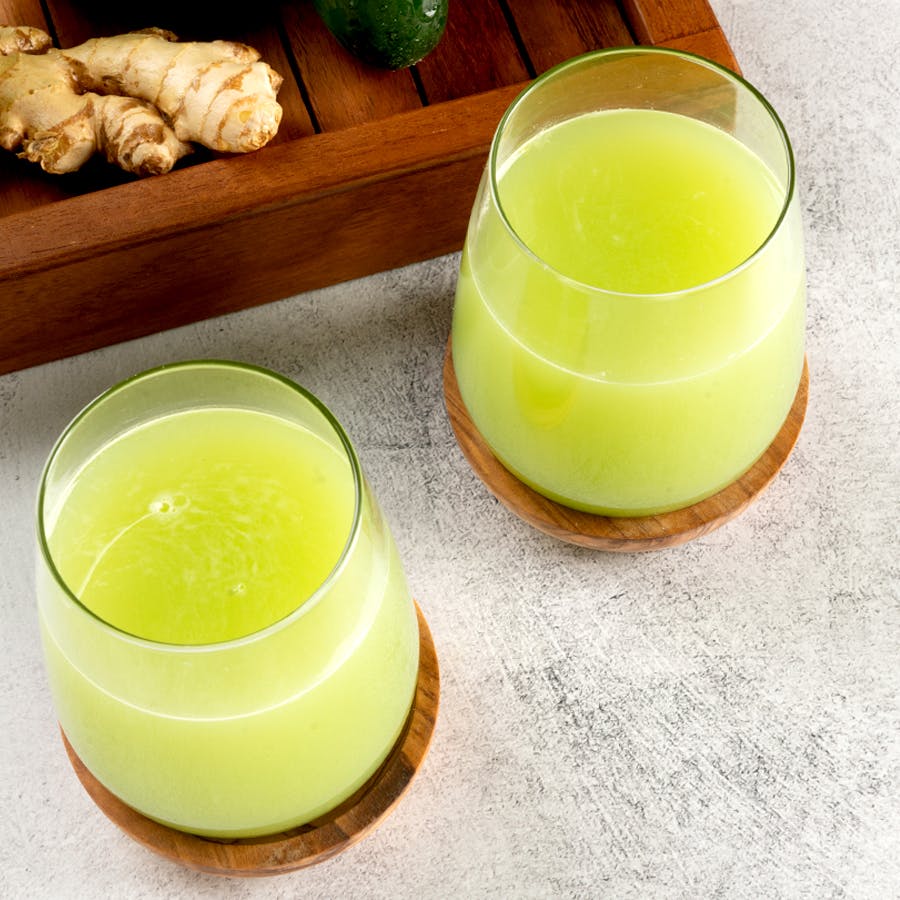 Besides the skin and health benefits, this juice tastes great. It's a relatively simple green juice that goes down super smooth.