The days are shorter and the leaves are changing from green to rich golds and reds.
With the changing of the season, we have our choice picks of nutrient dense produce that is now ripe and at its best. And with cold and flu season's arrival, everyone could use some extra vitamins and minerals for more immune-system support.
You may not think of juice first and foremost when it comes to Fall, but this autumn juice recipe is bound to change that!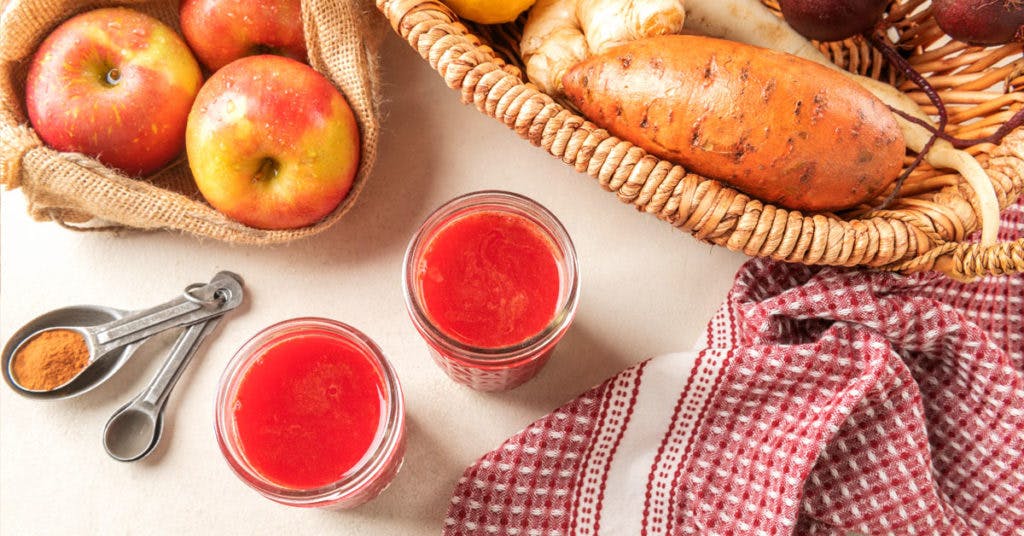 For a fraction of the sugar and none of the problematic ingredients of a pumpkin spice latte, expert chef Ari Sexner has put together an earthy and sweet blend that pairs well with warm blankets, hearty soups, a toasty fireplace and cozy evenings with your loved ones. 
Apples, root vegetables and warming spices are combined for the perfect autumn immune-boosting beverage. 
Why We Love This Fall Harvest Juice Recipe
This fresh juice highlights the best superfoods that fall and winter have to offer, with fresh apple juice, beetroot, sweet potato, daikon and fresh ginger.
The earthiness of the root vegetables is balanced perfectly with the sweetness of the apples and the added fall spices.   
Here's what Chef Ari had to say about his creation:                                                                    
"In this blend, we are featuring root vegetables that are typically in season fall through winter. The earthiness of the root vegetables is balanced with the sweetness of the red apple and sweet potato. An element of spice is added with the cinnamon and ginger, and a pop of citrus is present from the lemon."
As wholesome and delicious as this juice is, its health benefits are even more impressive.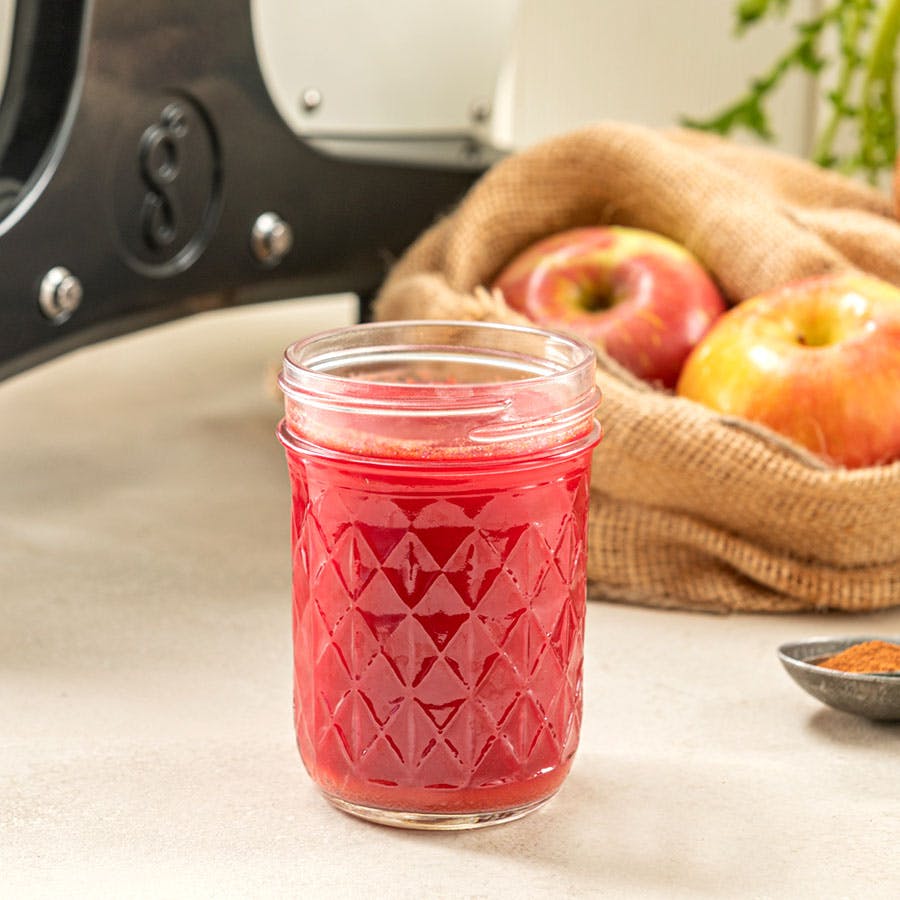 Note: Interested in more healthy juice recipes for fall? Check out our Harry Potter Pumpkin Juice recipe.
Health Benefits of This Fall Juice Recipe
The many benefits of this recipe include:
Great for Overall Wellness
Fresh ginger and apples are known antioxidants full of immune-boosting vitamin C. Sweet potato and carrots have some of the highest levels of vitamin A and potassium of any fruits and veggies, in addition to beta-carotene.
Anti-inflammatory Properties
Cinnamon is a known anti-inflammatory, anti-oxidant and has been shown to help fight bacterial infections! 
Supports Weight-Loss
Studies have shown that cinnamon has positive effects on blood sugar, cholesterol, and weight-loss. Daikon, carrot and sweet potato have high water content which supports hydration (dehydration slows down your metabolism!). 
Naturally Gluten-Free and Vegan. None of the ingredients contain gluten or are made with animal byproducts.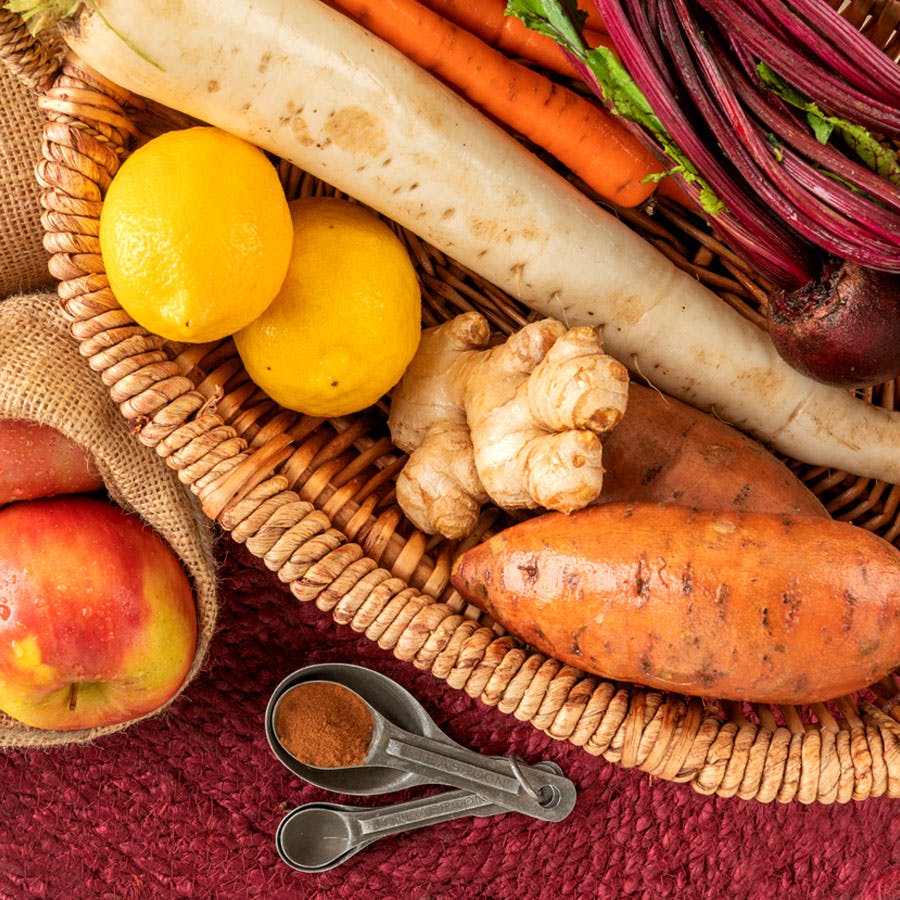 Get More Fall Recipes: