Ready for an apple pie recipe that is unlike any other?
Our in-house chef set out to create a juice or milk that tastes just like apple pie filling. Boy, oh boy, did he do an incredible job.
Put away your baking sheet, pie crust, and all-purpose flour. You're about to enjoy apple pie in a glass.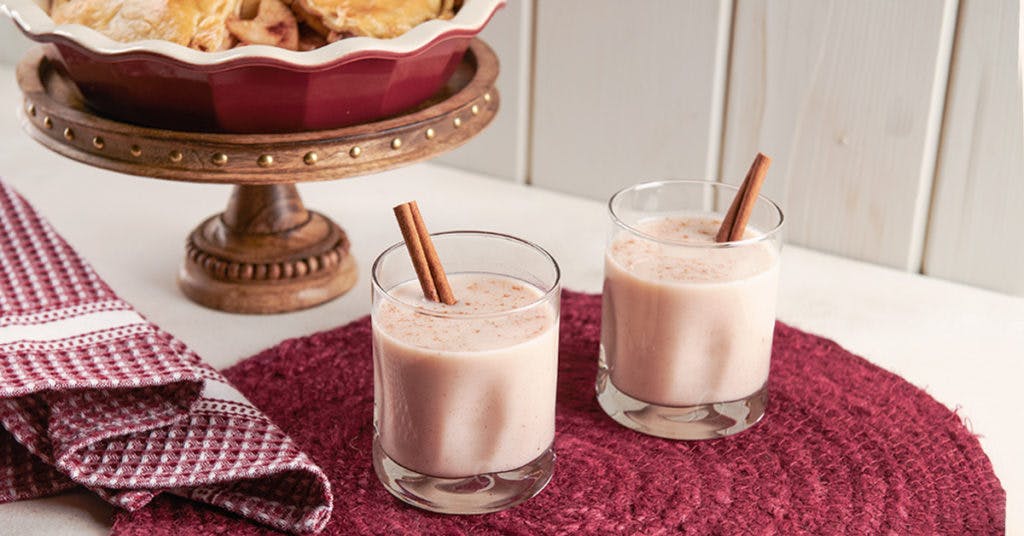 Why We Love This Apple Pie Recipe
This is actually two recipes in one that, when combined, become our delicious apple pie juice. The two recipes are almond milk (made with almonds, water and dates) and apple mixture (made of apples, water, dates and cinnamon).
(Note: The almond milk part of the recipe calls for soaked almonds -soaked overnight- so be sure to plan for that! OR one option is to use a premium almond milk base instead.)

But this apple pie juice is more than just delicious. It's also got loads of health benefits, including:
High in vitamin C, potassium, calcium, and vitamin E. That's thanks to the apple juice, dates, almonds and cinnamon (the latter two have a ton of calcium).
Includes magnesium, copper and iron. ​​​​Dates and cinnamon, for the win.
Supports immune system. Apples and apple juice are notoriously good for immune system, but most of the other ingredients are too.
Antioxidants. Apple juice, cinnamon and dates are rich in antioxidants.
Can lower blood sugar. That is courtesy of the apple juice, almonds and cinnamon.
There's also no added sweeteners — no brown sugar or white sugar. Not even maple syrup! All of the sweetness comes from the dates and the juices from the apple.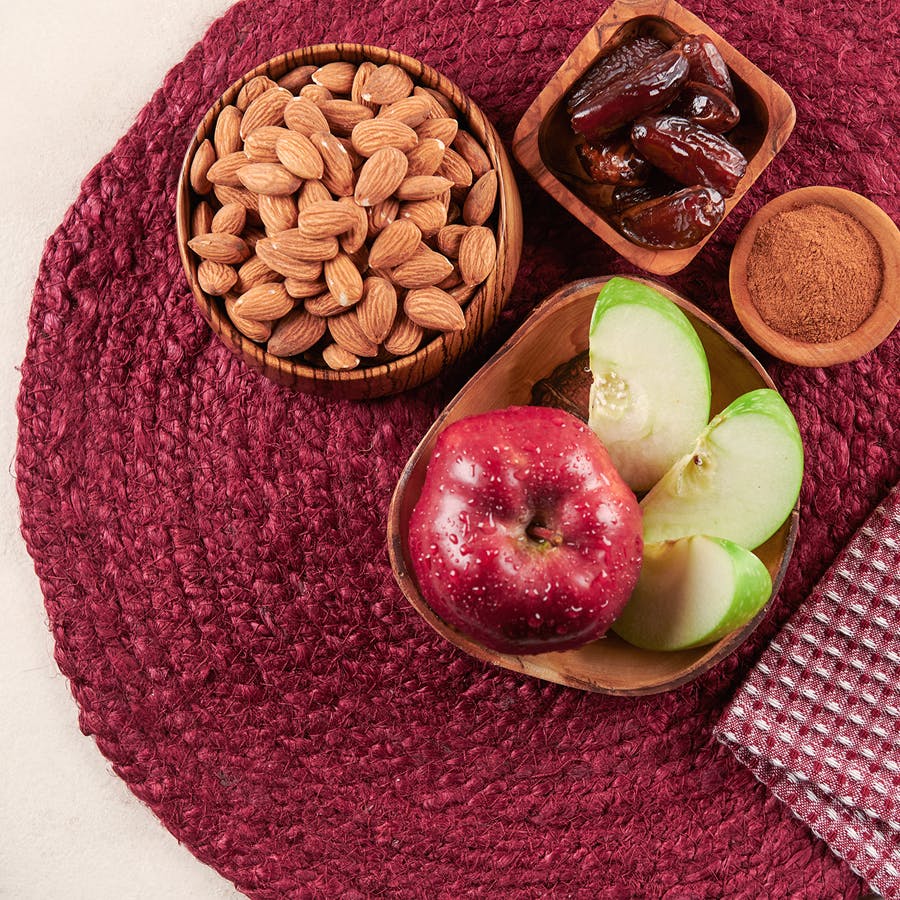 What You Should Know Before Making This Apple Pie Almond Milk Juice
3 quick notes before you get started:
You will need a blender, as well as a juice press or a fine mesh strainer (like a sieve or cheesecloth).
You have to soak the almonds overnight to make the almond milk.
We used a mix of 3/4 Gala apples and 1/4 Granny Smith apples, but feel free to experiment with your favorite types of apples.
This recipe works best when making a larger batch, so multiply the ingredients by 4 or 5.