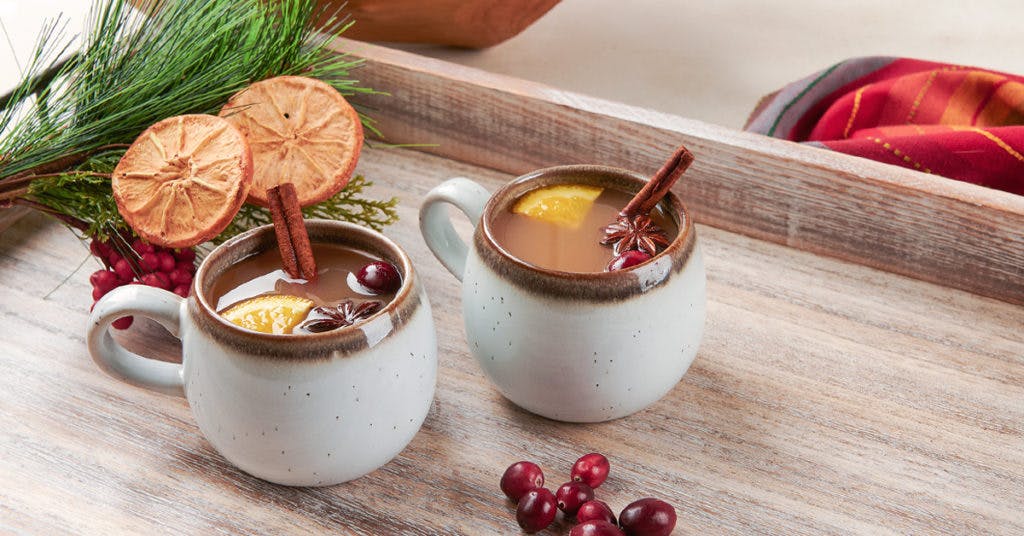 Seriously, is there anything better than hot apple cider on a cold night?
This fast spiked apple cider is an easy recipe that takes around 10 minutes to make. You'll be cuddling up with a warm cup much faster than if you made mulled apple cider with a slow cooker or crock pot.
Read on to learn why we love this apple cider recipe. Also, be sure to check the Pro Tips at the end for substitutions and variations.
Looking for a non-alcoholic version? Check out How to Make Homemade Apple Cider with Your Juicer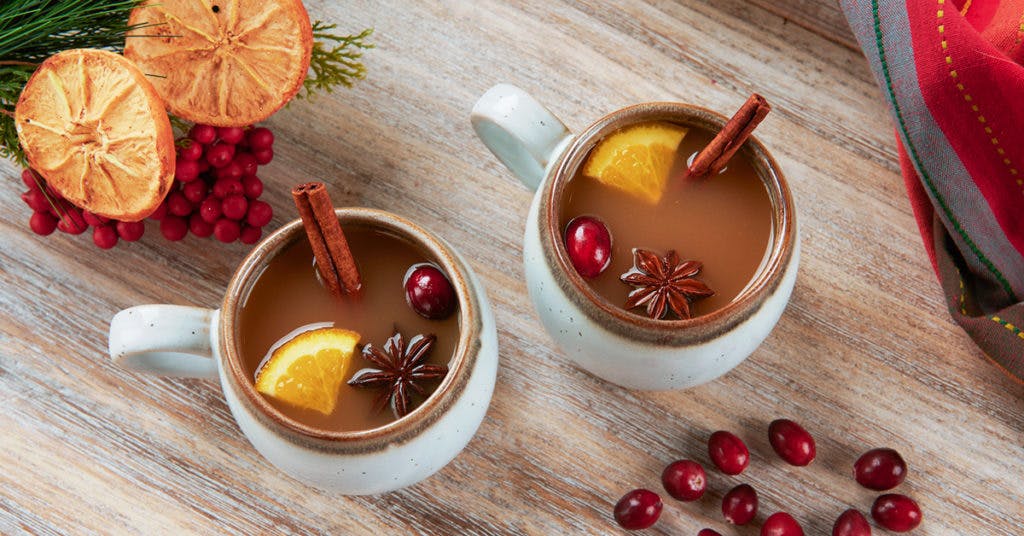 Why We Love This Hot Spiked Apple Cider Recipe
We like apple cider with plenty of spice, which this drink recipe includes. The addition of a little citrus balances out the sweetness of the apples. Plus, a little ginger adds some nice heat to the mix.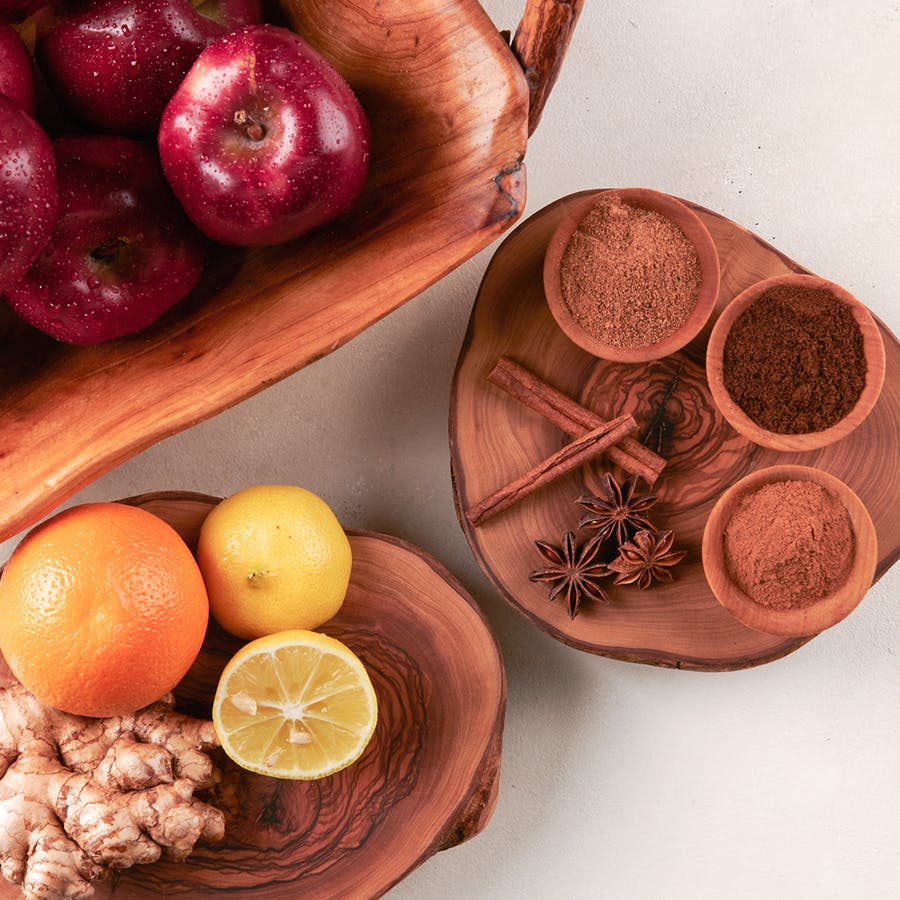 But this spiked apple cider recipe is more than delicious. It's also pretty healthy, especially compared to other alcoholic holiday beverages:
High in vitamin C and Potassium. Lemon, orange, and apple juice have a ton of vitamin C. Apples have the potassium.
Solid source of calcium. Cinnamon is very rich in calcium.
Antioxidants. Apple and lemon are both rich in antioxidants.
Can lower blood sugar. That is courtesy of the apples, oranges, and cinnamon.
If you nix the spiced rum, this recipe is also great for reducing inflammation, aiding digestion, and more.
Finally, this recipe is gluten-free, dairy-free and has no added sweeteners.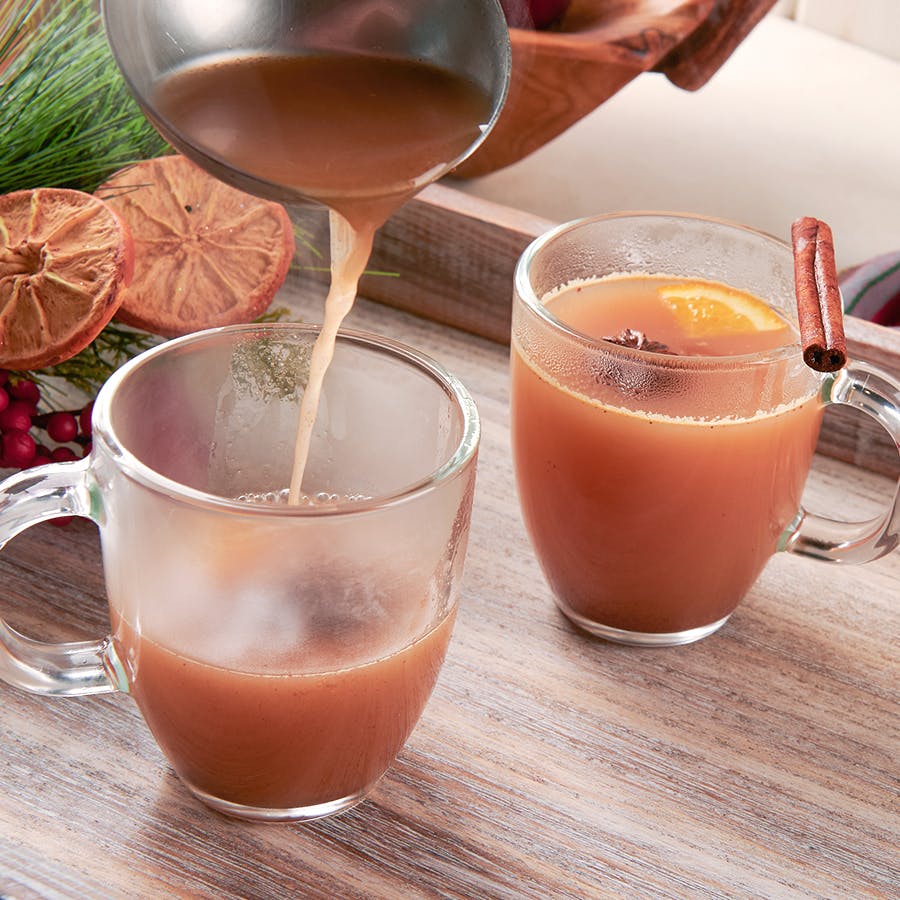 Note: Want to try more of our cold-pressed cocktail recipes? Check out our Green Bloody Mary recipe.