This sweet & fruity recipe is one of our favorite salad dressings. Get ready for it to become one of yours too!
Our fall-inspired sweet salad dressing is vegan, gluten-free, dairy-free, and oil-free. You can add oil if you prefer the tang of vinaigrette. We recommend a light/neutral oil like grapeseed oil, but avocado or olive oil work great as well.
Before diving into the recipe, let's go over a few of our favorite ways to use this dressing. Then, we'll touch on the health benefits.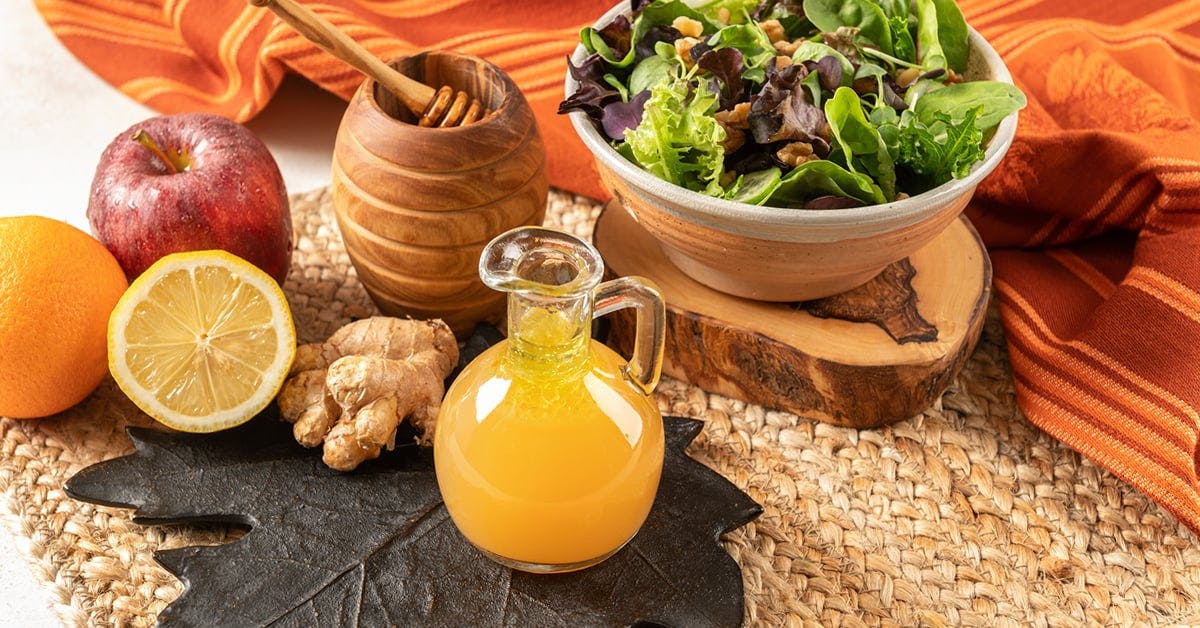 How to Use This Homemade Sweet Salad Dressing
Not just for autumn salads, this tasty dressing is great on wraps and sandwiches as well. Even a fish or chicken entrée could benefit from a drizzle!
Here are some specific ideas to get you started:
Kale-apple-walnut salad with Parmesan or feta cheese.
Asian-inspired wrap with chicken, carrots, lettuce and edamame (the ginger brings it together perfectly).
Chicken-fennel-pecan salad with goat cheese.
Baked salmon with a sweet dressing drizzle.
Turkey-avocado sandwich (the sweet dressing acts as a condiment).
Make a delicious chicken marinade by mixing the dressing with Greek yogurt.
This is far from an exhaustive list, of course, but hopefully it will help you come up with ideas that match your own unique tastes.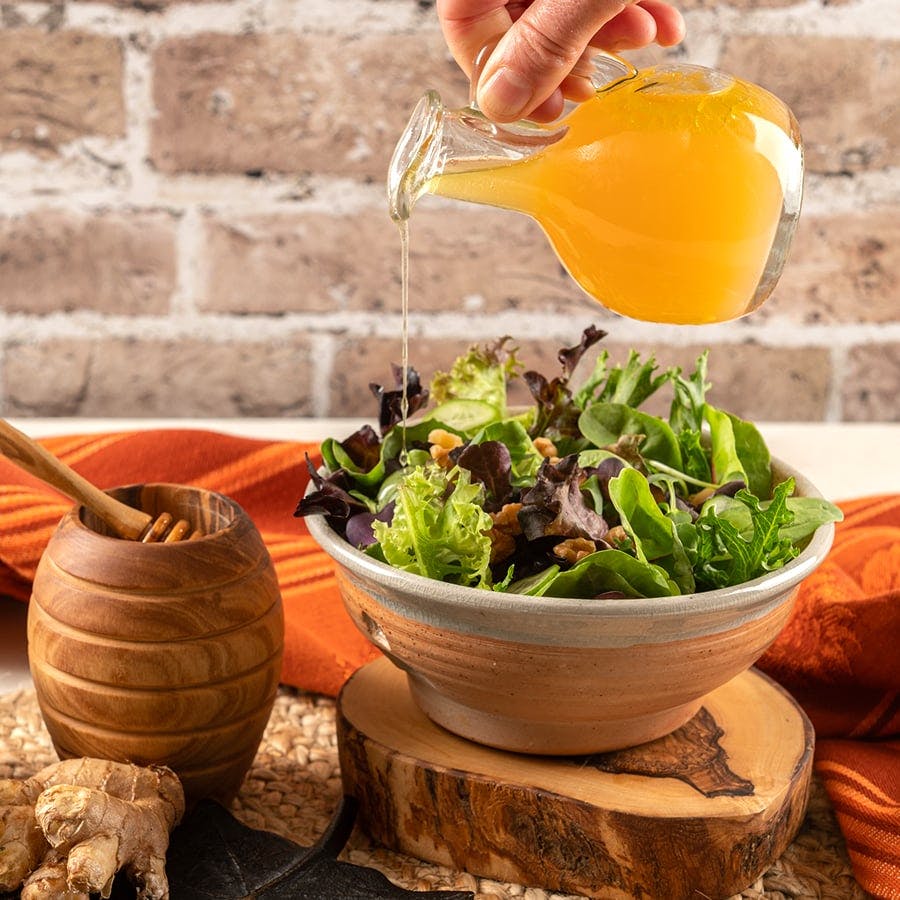 Health Benefits of This Homemade Salad Dressing
Compared to most sweet dressings (like honey mustard or poppy seed dressing), this recipe is a gold mine of health benefits.
Let's go ingredient by ingredient: