If you're a fan of the Harry Potter books, you're already familiar with pumpkin juice.
For those of you who aren't, here's a description of pumpkin juice from the Harry Potter wiki:
Pumpkin juice is a beverage made from pumpkins. Manufactured since 1837 by London Pumpkins & Sons, it is extremely popular in the wizarding world, particularly among the students at Hogwarts School of Witchcraft and Wizardry.Pumpkin juice is usually served iced and it is available on the Hogwarts Express. Also it is drunk on any occasion, such as for breakfast, lunch, feasts, and other special events.
Today we are pulling this recipe out of the fictitious world of Harry Potter and into the real world — just in time for Halloween.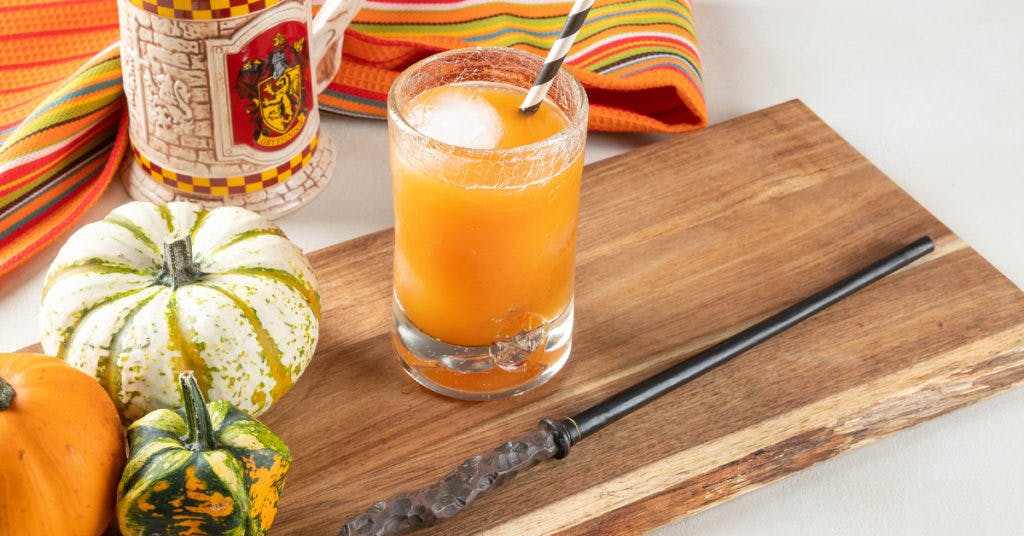 Kids and adults alike will love this copycat pumpkin juice. Plus, it's a lot healthier than other versions, including the one you can find at Universal Studios.
Why Try This Harry Potter Pumpkin Juice Recipe?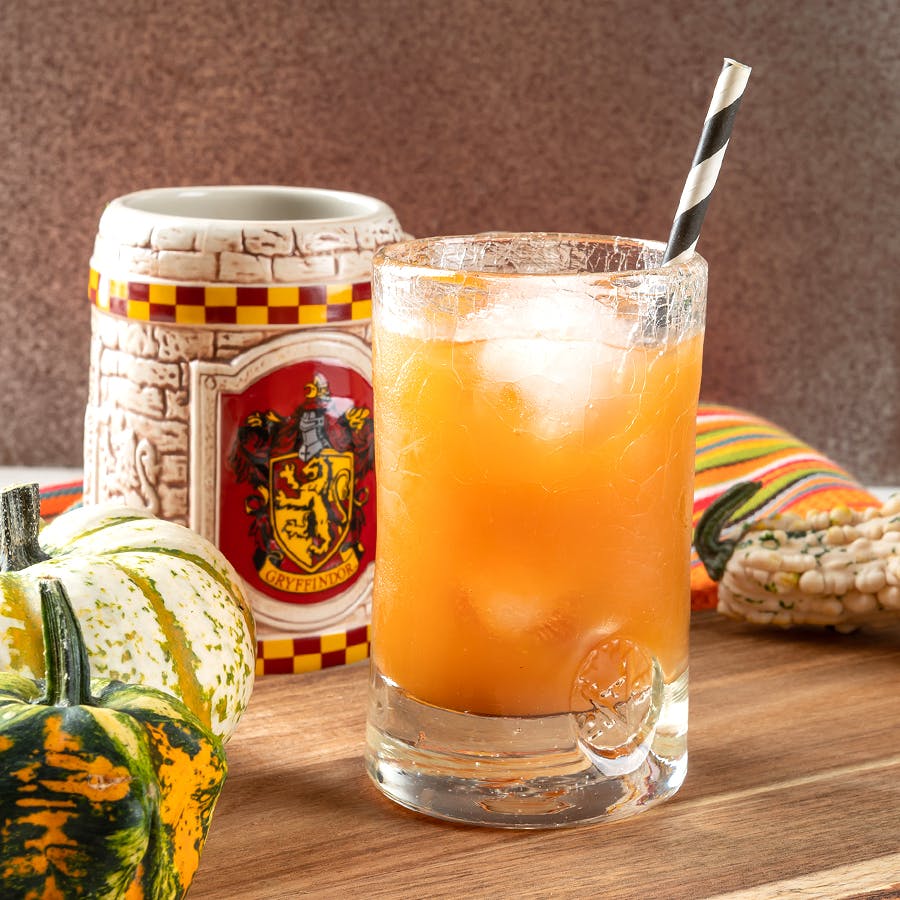 There is zero added sugar/refined sugar or artificial flavors in our pumpkin juice. Which makes it much healthier than the Harry Potter pumpkin juice at The Wizarding World of Harry Potter at Universal Studios Orlando.
They also use apple juice concentrate and pumpkin puree in Orlando's Diagon Alley, which is why our version tastes light-years fresher. Even a muggle can tell the difference!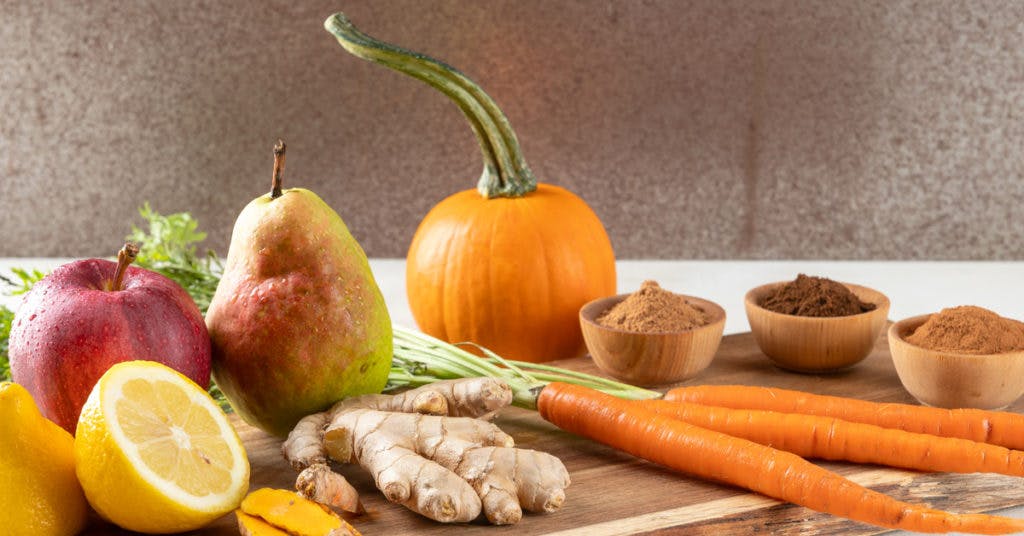 Here is every ingredient in our homemade pumpkin juice recipe alongside notable health benefits:
Pumpkin: High in vitamin A and vitamin C, lowers blood pressure, and may aid sleep and support heart health.
Apple: High in vitamin C and potassium, anti-inflammatory, antioxidant rich, lowers blood sugar levels, improves digestion, and improves immune system.
Pear: High in vitamin C and vitamin K, anti-inflammatory, antioxidant rich, lowers blood pressure, and helps prevent some forms of diabetes.
Carrot: High in vitamin C, vitamin A, vitamin K, and potassium. Hydrates, improves vision, promotes healthy skin and lowers cholesterol.
Lemon: High in vitamin C, natural antibiotic, improves digestion and promotes heart health and healthy skin.
Ginger: High in vitamin B6, magnesium, and manganese. Anti-inflammatory, aids digestion, and improves immune system.
Cinnamon: High in vitamin C, calcium, and iron. Strengthens muscles, anti-inflammatory, lowers blood sugar, and strengthens heart.
Nutmeg and clove: High in manganese and magnesium, as well as copper and other vitamins. 
Turmeric: High in potassium, vitamin C, and more. Natural diuretic, antioxidant, improves circulation, and prevents fungal and viral infections.
Note that you can use pumpkin puree in a pinch without sacrificing too much of that amazing pumpkin flavor. See the pro tips at the end of this recipe for details.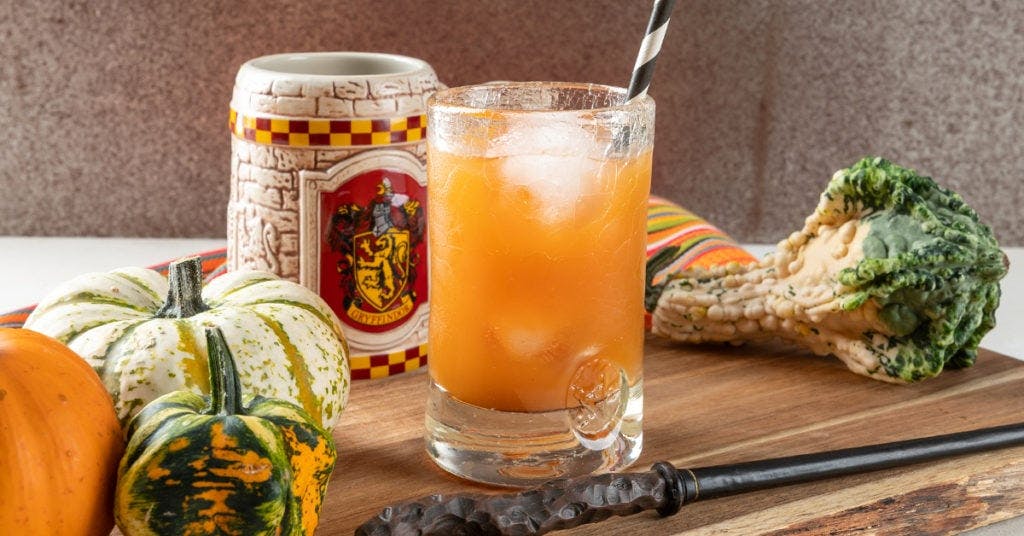 Related Recipe: Pumpkin Pie Spice Almond Milk
Note: Want to try another copycat recipe? Check out our Healthy Cherry Limeade with Apple & Beet Juice.