If you're looking for creative ways to recycle your leftover juice pulp, read on.
Composting is an obvious option, but our juice business clients often ask us if there are any other options for using juice pulp. Luckily, we've discovered many unique recipes and methods over the years.
Below, you will find 11 recipes that will help you use up all of that extra juicer pulp. These were created with the help of our amazing Goodnature chef, Ari.
Every recipe in the 25 Essential Juice Recipes eBook was crafted by Chef Ari Sexner, a world-class juicing expert who is responsible for every tasty blend on Goodnature. Download it for free right here!
11 Juice Pulp Recipes
Click any of these recipes to jump to a detailed explanation and step-by-step instructions:
1. Soup Broth
If you've never made your own broth, here's your chance! We love making our own year-round, and our juice pulp plays a big role!
You can use either fresh or frozen pulp for this recipe, just make sure it has thawed before cooking. We love making our own veggie broth – the pulp adds a great flavor and some extra health benefits.
This homemade broth can be used as a base for any of your favorite soups and stews, or you can enjoy it on its own! All you need is vegetable pulp, water, salt, pepper, and your favorite spices.
Vegetable Broth Recipe: 
Pour 9-10 cups of water into a large pot and begin to boil 
Once boiling, add in as much vegetable pulp as you have 
Add your salt, pepper, and other spices to taste 
Once all ingredients are added, reduce to a simmer and cook for 45 mins to 1 hour 
Let cool slightly 
Strain remaining pulp, or leave in your broth – your choice! 
Store in fridge for up to 5 days and in freezer for up to 3 months
2. Vegan Basil Pesto Recipe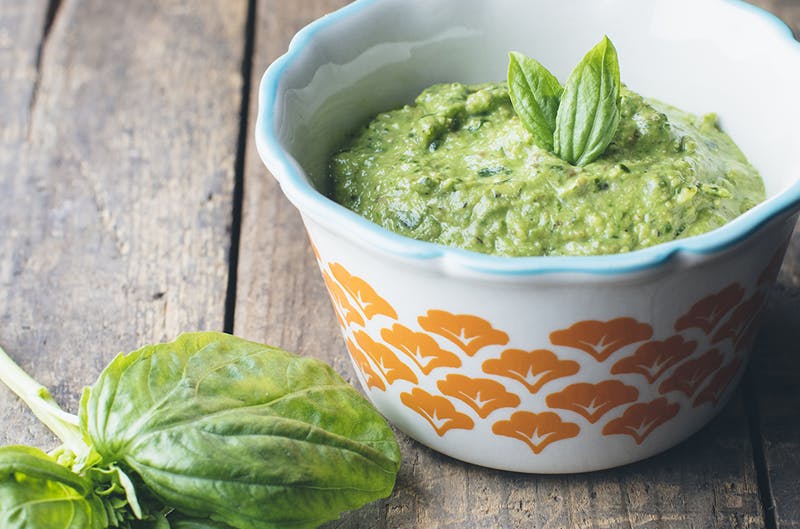 This wonderful recipe was created in the Goodnature Innovation Kitchen by our chef and consultant, Ari. Here we use the leftover pulp from cold-pressed almond milk to create a vegan basil pesto.
3. Raw Pulp Crackers
We understand that juice pulp crackers might not sound too appetizing at first, but these vegan and gluten-free crackers are bound to be a hit at your next event or get together. They are durable and can handle scooping into any dips like hummus, guacamole, or spinach dip.
These are a perfect grab-and-go snack for those with allergies, intolerances, or those who want a clean and healthy treat. You can use any veggie pulp that you  like, but we prefer to use carrot pulp.
4. Baked Goods
Adding your juicer pulp to baked goods will add moisture to your favorite recipes. In some cases, you can even reduce the amount of olive oil or butter – creating a healthier alternative, and putting your pulp to good use.
A few of our favorite treats for juicer pulp include loaves of quick bread, muffins, cupcakes, cookies, and more! Try the recipe below and let us know what you think.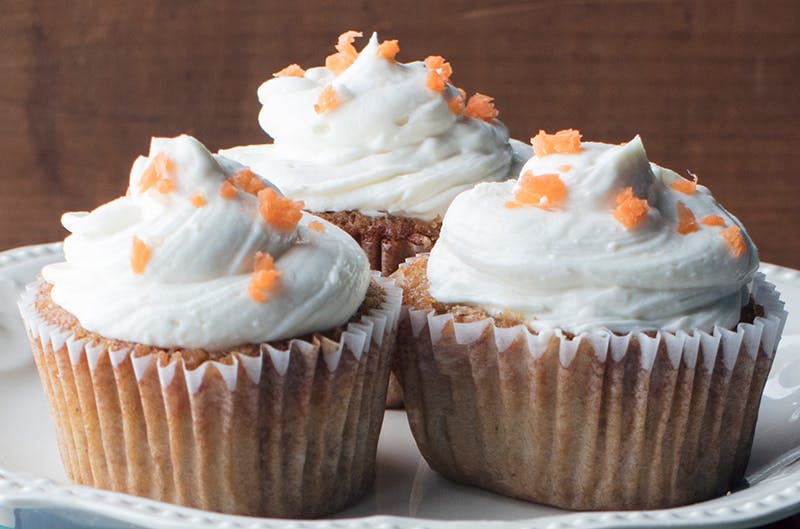 Carrot Cake Cupcakes 
In this particular recipe, our Goodnature chef, Ari used the leftover pulp from a juice blend that included carrot, apple, lemon, and ginger.
We recommend using the pulp from any sweet or semi-sweet carrot juice blend – as always, you can experiment however you would like! These delicious cupcakes would be the perfect sweet treat to offer as a point-of-sale item!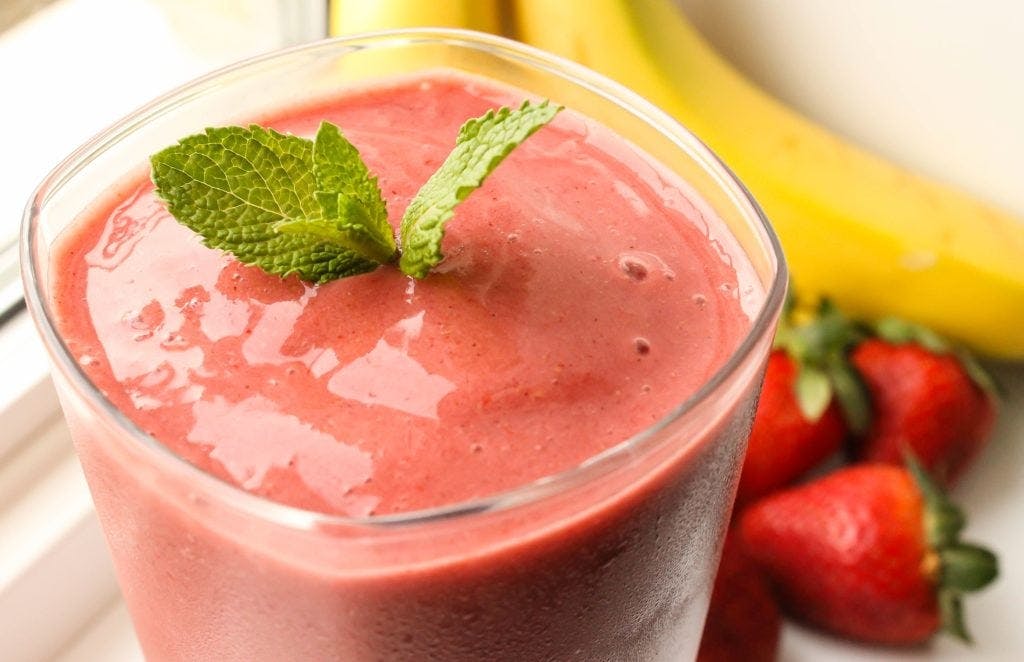 5. Smoothies
Adding your leftover pulp to smoothies will give you an added kick of nutrients and fiber! The pulp will also help thicken up your smoothie, creating a delicious, milkshake-like consistency.
Experimenting is one of the best parts of juicing, right? Have fun and mess around with different combinations to find the one you like the most – you might even find your new favorite recipe! 
6. Breakfast
If you're looking to make the perfect scrambled eggs, skillet, fritters, or potatoes, throw in a few tablespoons of your juicer pulp to add extra flavor. You can easily create a nutrient-filled breakfast in minutes! 
7. Fruit Leather
Fruit leather was one of our favorite sweet treats when we were growing up. You can easily make your own fruit leather using fresh fruit pulp. Here's how:
Line a cookie sheet with wax paper. 
Press and lay your fruit pulp evenly – make sure it's all even to ensure it dries evenly.
Place in a dehydrator or at your oven's lowest setting (preferably around 115 degrees) for 12-14 hours. 
Cut into strips and enjoy! 
You can also mix lemon juice and/or sugar (depending on the sweetness of your fruit) with the fruit pulp for a thinner texture and sweeter taste.
8. Popsicles
Using your leftover pulp, you can create a delicious treat for you, your customers, and your family. 
Make your favorite juice and set some aside for your popsicles 
Sprinkle in some of the juicer pulp into your popsicle molds 
Pour your juice into the molds
Freeze and enjoy! 
There are so many different flavors you can play around with we think our refreshing Lemonade Juice Recipe would be perfect!  
9. Clothing Dye
Did you know that juice pulp can be used to dye clothing?
Nori Co, the owner of Sunshine Juice in Tokyo, Japan worked with a botanical lab to create green dye used from leftover organic juice pulp! They then used the dye on 100% organic cotton tees and created their own unique clothing line. View them here!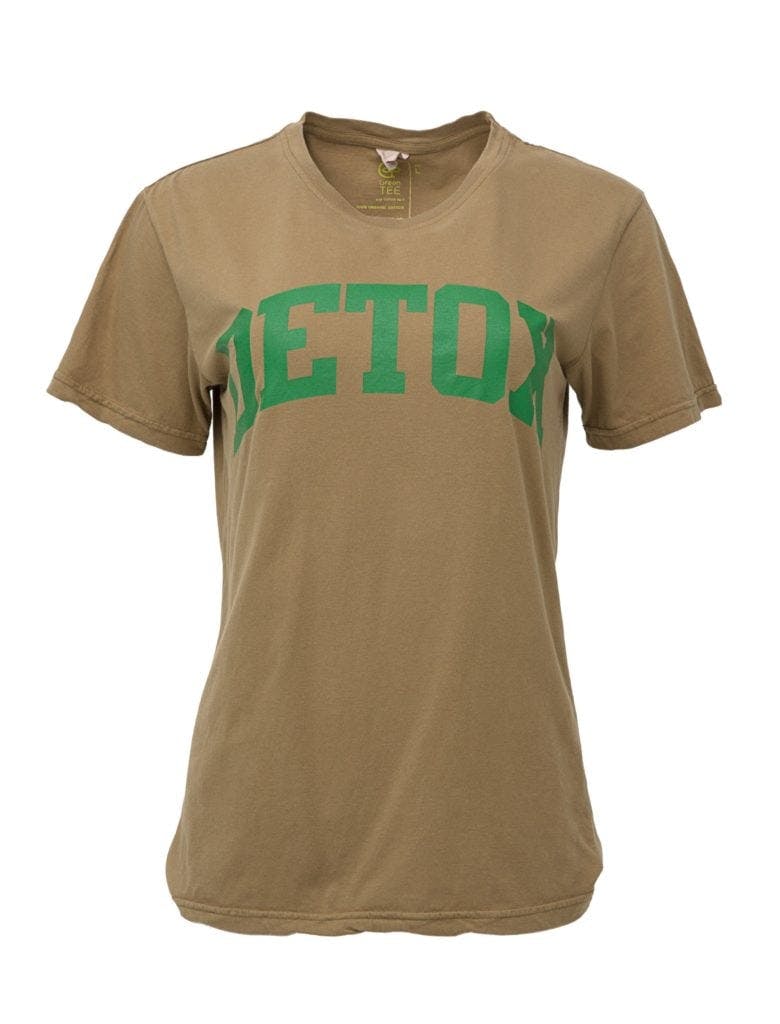 Want to make your own? Check out this article to learn how to make natural dye with fruits and vegetables here.
10. Cream Cheese Spread
Using your juice pulp, making your own cream cheese spread is easy! This can be used on crackers, sandwiches, vegetables, and more. 
Measure about ½ a cup of either fruit or vegetable pulp (if using fruit pulp, make sure the fruit is finely chopped or mashed) 
Next, mix the pulp with about a cup of cream cheese. You can either do this by hand or use your mixer to lightly whip the cream cheese. 
Salt and season your dip to your liking. We recommend onion and garlic powder for vegetable blends. 
Place in the fridge for around 2-4 hours to allow for the flavors to meld and enjoy!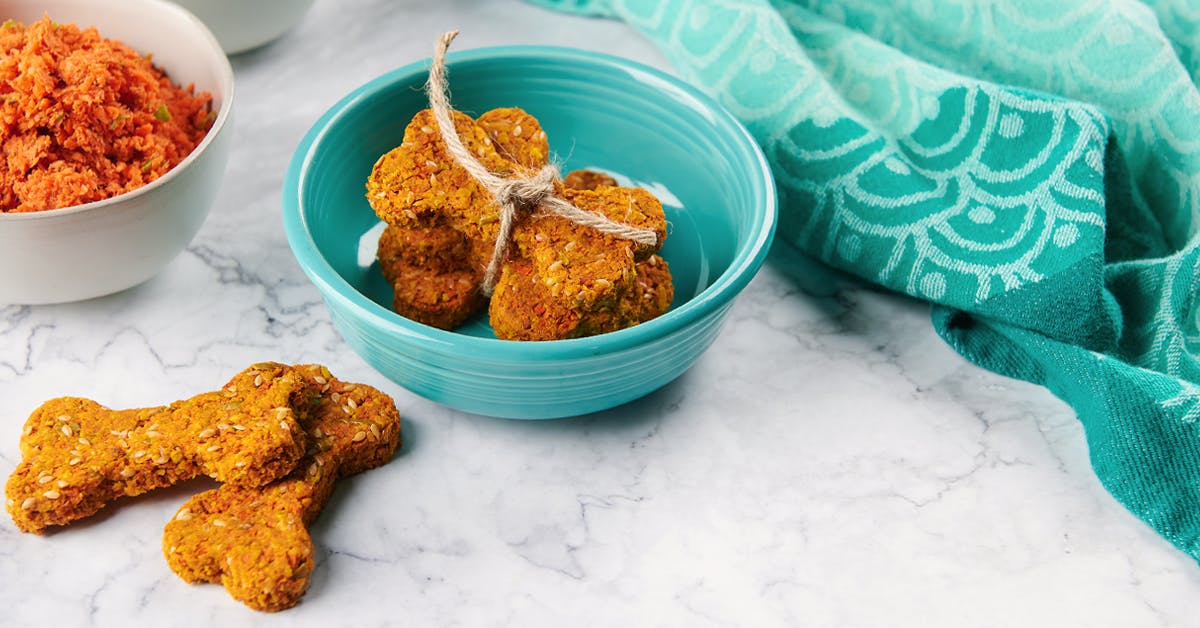 11. Dog Treats
Spoil your furry friend by making your own healthy dog treats from juice pulp! These can be made in batches and stored in your dog's treat jar, or you can make these for your customers to take home. 
2 cups juice pulp*
⅓ cup natural peanut butter 
¼ cup ground flax 
¾ to 1 ½ cups GF rolled oats 
*Please note: Some fruits and vegetables are toxic to dogs. Please make sure these are not included in any of your treats. These include onions, grapes and apple seeds – they are poisonous to dogs. Try to stay away from citrus fruits, since most dogs don't enjoy the taste.
We recommend carrot, kale, cucumber (related: cucumber juice recipe), apple (with no seeds), lettuce, celery, spinach, melons, and pear. Before creating a treat, always ensure the ingredients are safe and healthy for your furry friend!
Directions: 
Preheat your oven to 275°  F 
In your food processor, mix all of the ingredients together. Slowly pour in the rolled oats until you've reached a nice batter consistency.
Next, use the mixture to form treat shapes 
Place on a baking sheet and cook for 50 – 60 minutes.
Get the full recipe here: Juice Pulp Dog Treats (vegan)
Do You Have a Unique Use for Juice Pulp That We Didn't Include?
Join the discussion on the Goodnature Facebook Group!
We hope you try some of these recipes at home, or to sell in your store.
Want to learn chef-made recipes to make with your juicer? Sign up for our newsletter below to get them delivered to your inbox.
Comments
Will the pulp from a 2 stage hydraulic press juicer ( Pure) work ?
May 20, 2023
Robin Frey
Yes for sure!
May 21, 2023
I think we can also incorporate the pulp in burger patties! Esp. for kids who hate eating veggies.
Apr 6, 2023
Robin Frey
Great idea, thanks for sharing!
Apr 6, 2023
Robin I love your web page and the pulp recipe. I am working on completing a Coaching Program and eventually doing & creating some wonderful food dishes. The other day a library was giving away books and I found a book on pickling and relishes. When I was a little girl mom was always in the kitchen making guess what a dish called chow- chow and this recipe is in the book. For years I wanted a recipe to make what was so tasty, delicious and healthy. Mom is gone she is in heaven and I now can make her chow- chow relish. Carrol
Jul 24, 2022
Robin Frey
Thank you Carrol, glad you found us! Healthy recipes are the best way to show loved ones you care for them, thank you for sharing about the recipe memory you have from your mom!
Jul 24, 2022
So pleased I found you, it always seemed such a waste to throw away the pulp. I used the pulp from my Gazpatcho with the cream cheese (philly) it was delicious on plain crackers, thank you.
Jul 19, 2022
Robin Frey
Thanks Carol, glad you found it helpful and yummy!
Jul 19, 2022
Can you use apple pulp to set jam,
Jun 4, 2022
Robin Frey
Hi Polly, that sounds like an interesting idea! We have not tried it...if you do, let us know how it turns out!
Jun 6, 2022
I look forward to trying out the broth. It would be helpful though to be more specific on the amount of pulp, rather than "Once boiling, add in as much vegetable pulp as you have." 2 cups, 4 cups, 6 cups for example.
May 29, 2022
Can you include a pizza crust recipe from using the pulp?
May 5, 2022
Robin Frey
Hi Sylvia, Great idea! We will add this to our list of ideas 😄
May 5, 2022
Love the broth idea. I have used the pulp in tuna salad, 50/50 ratio with other ordinary ingredients. Really good flavor.
Apr 5, 2022
Robin Frey
That's sound great Ashley, thanks for sharing!
Apr 5, 2022
I use juicer pulp from carrots and celery to make Indian curry dishes - In a saucepan, mix it with enough water to make a thick soup, add a few cloves of garlic (chunked), about a tablespoon of curry for every 2c of this soup, a handful of peanuts or cashews, a generous pinch of salt, and I like to add a teaspoon of Szechuan pepper bean paste to give it some kick. Simmer it for 20 min over low heat, and spoon it over steaming rice. I also like to mix it with ground beef, as a replacement for the breadcrumbs, to make meatballs or meatloaf. You can hide a LOT of carrot/celery pulp in a small amount of meat without even noticing it and it gives it a great texture. Just be sure to mix it well, as biting into a clump is an unpleasant interruption to the experience.
Feb 25, 2022
Robin Frey
Sounds amazing! Thanks for sharing the idea with our readers, Daniel.
Feb 25, 2022
I just wanted to ask whether we can give pulp to wild animals!?
Feb 17, 2022
Robin Frey
Hi Loretta, Yes, I do! I dump my pulp, fruit, and veg scraps in a little wooded area by my house. The animals pick through it, they might not eat it all, but it makes great compost for the flower beds!
Feb 17, 2022
Hello, I'm not sure if this is already somewhere in here... what about using a dehydrator? since our juice bar is not equipped with an oven...Hope you can help me figured this out , much appreciated in advance
Dec 1, 2021
Robin Frey
Hi Yessenia, Great idea! Here is a conversion you can use: Baking in an oven at 350°F for 20 to 30 minutes is equivalent to dehydrating for about 8 hours at 115°F Hope this helps 😄
Dec 2, 2021
Hey, this is amazing! Thank you so much for the information! Question, the fiber is in the pulp right, with there being no pulp in the drinks, is the fiber content decreased significantly???
Mar 1, 2021
Robin Frey
Hi Hollie, You're so welcome! 😄 Great question! So, there are two types of fiber, insoluble and soluble. When you juice, you extract the pulpy matter which contains insoluble fiber (fiber that does not get digested, but passed through the body) and you are left with the soluble fiber in your juice. Soluble fiber has so many health benefits including slowing down the digestion rate of other nutrients which keeps our blood sugar levels from spiking. It also lowers fat absorption, helps with weight management, lowers cholesterol and feeds healthy gut bacteria. You can read more about how Goodnature juicers leave you with all of the good stuff and none of the bad here: https://www.goodnature.com/difference/
Mar 1, 2021
What is the Shelf Life(?) of the Pulp. For example if I juice daily, let's say carrots, to make it easy, how long do I have, to use the pulp in a baked good or a smoothy, I am fairly certain I'd have to refrigerate.... Does that question , make sense? lol
Jan 13, 2021
Robin Frey
Hi Carolyn, Yes! Great question. Definitely keep the pulp refrigerated, and if you're not going to use it within 24 hours, I would recommend freezing it for later use. I like to store mine in glass containers in the freezer. Happy juicing (and baking!) 😄
Jan 13, 2021
I'm interest in knowing how other juice bars keep the pulp separate (fruits from veggies) throughout the day. I'd love to repurpose our pulp, but our recipes often include both veggies and fruit resulting in a mixed pulp. **Note: we use a centrifuge juicer not a cold press, however, investing in a cold press is on our list!
Mar 24, 2020
Robin Frey
Hi Karissa, Great question! I would say it depends a bit on how you make your juices...some people juice all ingredients separately then mix together. This would make it easier to keep the pulp completely separate. We like to juice all ingredients per juice recipe, so what we like to do is make pulp recipes based on what would taste good using the pulp from our different juice blends. For example, do you have a nice carrot blend juice recipe? The pulp from that would most likely work really well with this carrot cake recipe. We used the pulp from our carrot juice recipe when we created it. If you can keep your pulp separated by juice recipe throughout the day (maybe keep labeled containers in your walk-in), you could use your juice blends to create pulp recipes based on those flavor profiles. If you are interested in seeing how other juice bar owners do it, this would be a great question to post on our Community Forums Hope this helps! 😄
Mar 24, 2020
Hello! Love these ideas! This may be a silly question, but besides fiber and the fact that it comes from fruits and veggies, what other health benefits does the pulp have? Thanks!
Oct 11, 2019
Robin Frey
Hi Anna! Not a silly question at all 😄 You are right, the leftover pulp contains a type of fiber that is considered a health benefit in most cases. While there might not be a ton of nutrients left over after juicing, (especially if you are using a true cold-press juicer), there have been studies done in recent years that have shown there are some nutrients that remain bound to the insoluble fiber (the type of fiber that adds bulk during digestion and does not make it into the juice). So, there are some nutrients left in the pulp. Another reason to use juice pulp in other food items is for flavor - I love the flavor that celery juice pulp gives my veggie stock! That being said, I think the most attractive thing about repurposing juice pulp is that fact that nothing goes to waste and that we are appreciating and respecting mother nature and everything she provides us!
Oct 11, 2019
I am 100% behind using every part of the fruits and vegetables and having as little waste as possible in my juice bar. And...I love these ideas! Thank you!
Sep 26, 2019
Robin Frey
Awesome! We are glad you found these ideas helpful 😄
Sep 26, 2019