National Love Your Pet Day is coming up, which makes now the perfect time to share our amazing recipe for vegan dog treats!
Here's the cool part: This human-grade recipe makes use of that leftover juice pulp from your juicer. Instead of tossing all that pulp in the garbage, use it to make a healthy treat your dog will love.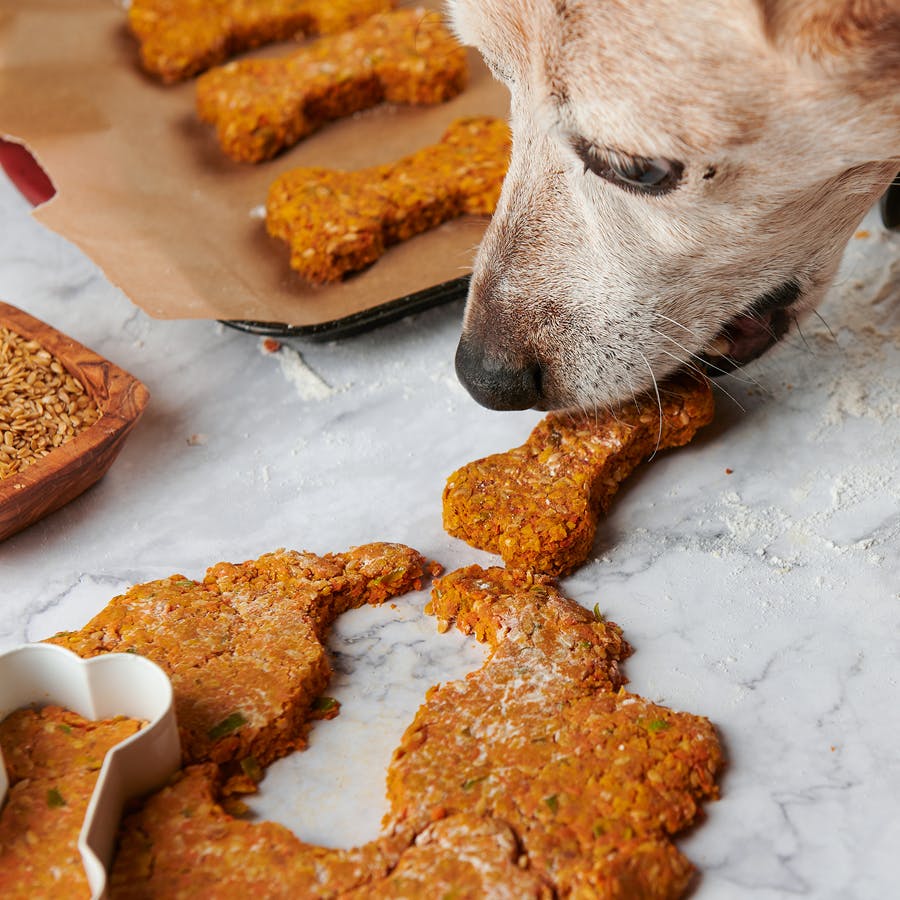 Why We Love These Juice Pulp Vegan Dog Treats
Our dogs absolutely scarf these treats down, but bringing a wag to their tail isn't the only reason we love this recipe. It's also incredibly healthy for our furry friends!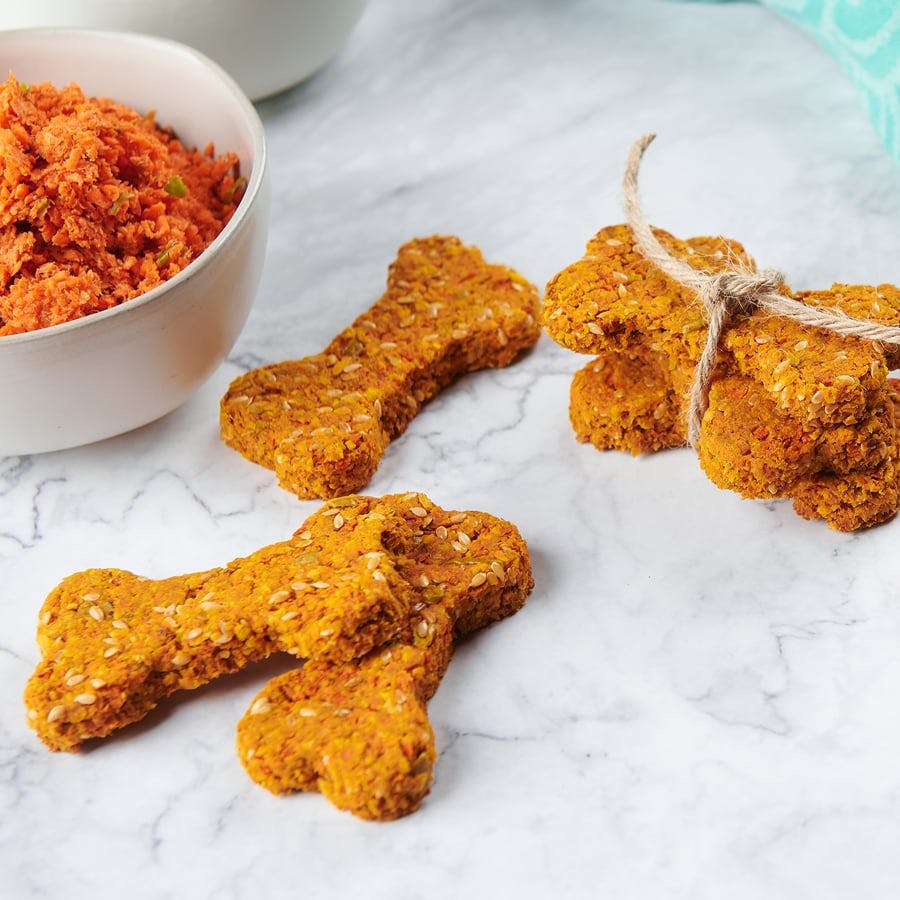 Flax seed is rich in omega-3 fatty acids, which are known to help dogs in a number of ways, including:
Conditioning their skin
Less shedding and dandruff
A shinier coat
Fewer ear infections
Reduced symptoms caused by chronic inflammation
Coconut oil can improve nutrient absorption, help counteract digestive disorders, boost energy and reduce overall inflammation in the body, according to some studies.
In moderation, peanut butter can be a great source of protein and healthy fats for your dog. Plus, it contains vitamins B and E, as well as niacin. Note that the healthiest option is unsalted peanut butter or homemade peanut butter (high sodium levels can be problematic for dogs).
Finally, fruit and vegetable pulp contains some vitamins, minerals, and antioxidants. Just be sure to only use pulp from produce that dogs can safely eat (click here for a helpful list).
Now, let's get into the recipe, which was inspired by a recipe from our friends at Greenhouse Juice.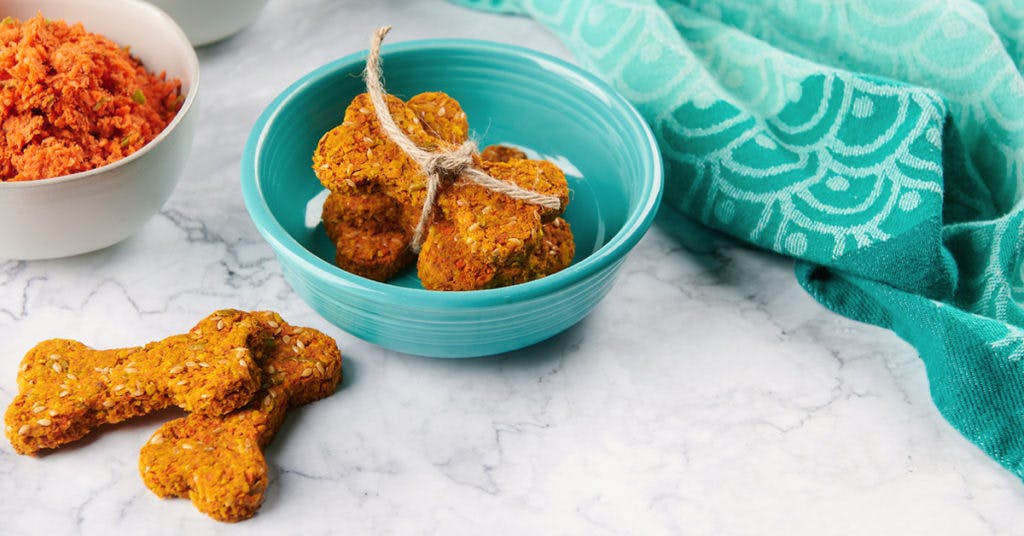 Looking for More Juice Pulp Recipes?
Check out our 11 Creative Ways to Use Leftover Juice Pulp