Breakfast is the most important meal of the day, but for people who are always on the go, it can be challenging to find the time to prepare a nutritious breakfast. However, there is a solution that is both easy and delicious—breakfast juices. 
These can be prepared quickly and easily (or even ahead of time), and can provide all the nutrients and energy needed to start the day off right.
In this article, we will explore some of the best breakfast juice recipes that will help fuel you early in the day.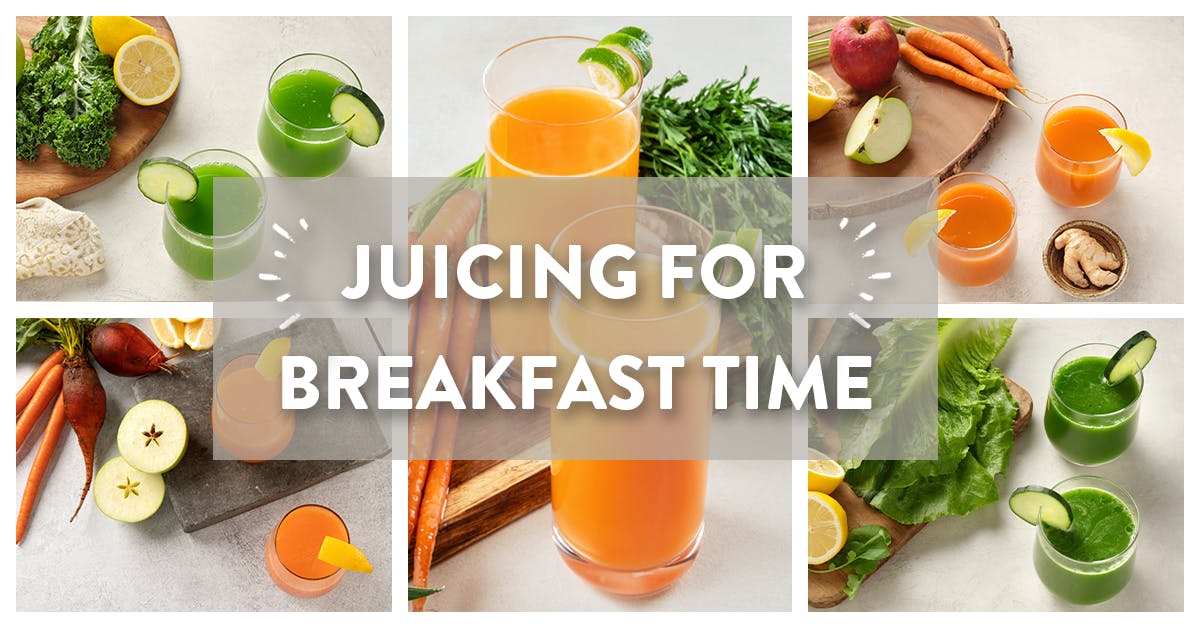 A Quick Note Before the Breakfast Juice Recipes
Nothing can truly replace a well-balanced breakfast, so these juices aren't necessarily recommended as meal replacements.
Rather, these breakfast juice recipes are perfect for supplementing your breakfast, especially if you're an avid eater of those simple and nutrient-lacking breakfasts like croissants and bagels.
These classic breakfast baked goods are high in carbs and calories but low in nutrition, and that's where a fresh juice (packed with the power vegetables) comes in to save the day.
Of course, you might just be someone who doesn't eat breakfast at all. If that's the case, then adding one of the following breakfast juices to your morning routine will go a long way to helping you feel more focused and less foggy throughout the day.
5 Best Juice Recipes for Breakfast Time
Scroll past the recipes to see a list of ingredients that are ideal for breakfast juices (just in case you want to come up with your own).
Note: 7 tasty and healthy juice recipes are yours when you get the free How to do a Juice Cleanse ebook! If you're interested in doing a juice cleanse, this book is a valuable resource for you. But even if you're not planning a cleanse anytime soon, the recipes alone make it worth grabbing.