This carrot juice recipe is one of our favorite nutrient-dense juices! Pure cold-pressed goodness here. Some of you may have your own variant of carrot juice, but even so, you must try our carrot juice recipe!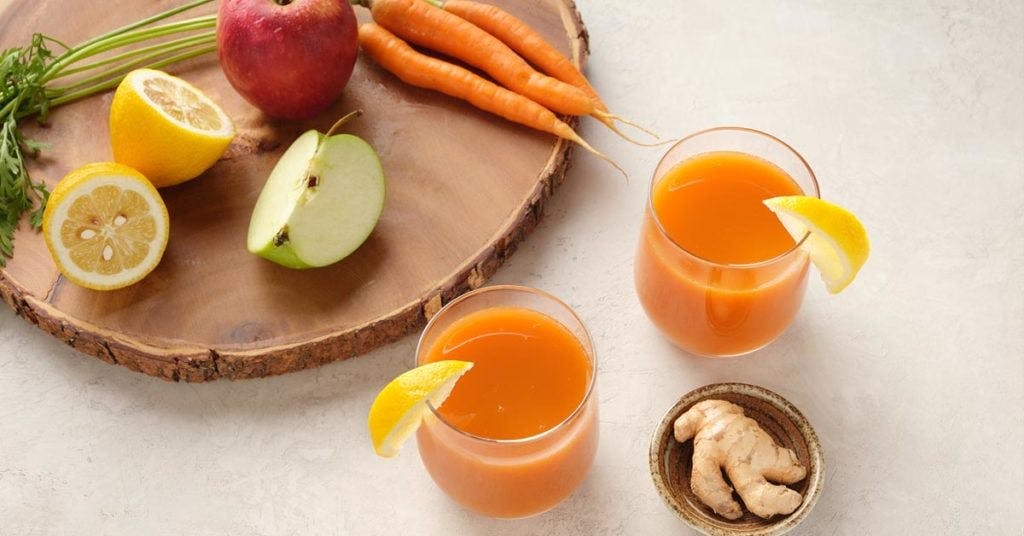 Before we get into the recipe, let's review the health benefits of carrot juice.
Carrots are packed with vitamins, making carrot juice a healthy choice for your customers and/or yourself. This powerhouse ingredient includes numerous health benefits such as:
Beta Carotene (vitamin A), this antioxidant is the yellow / orange color that is found in several different vegetables. This vitamin is an antioxidant that helps protect the body from free radicals – reducing the risk of chronic illnesses.
Boosting the body's immune system with vitamin C
Lowering cholesterol
Anti-inflammatory
Improving vision and eye health
Supporting bone health and blood coagulation
Help promote weight-loss (see also: 7 Easy Juice Recipes for Weight Loss)
Increases detox in the body
Correcting skin imperfections
Note that this recipe is a part of our 3-Day DIY Juice Cleanse.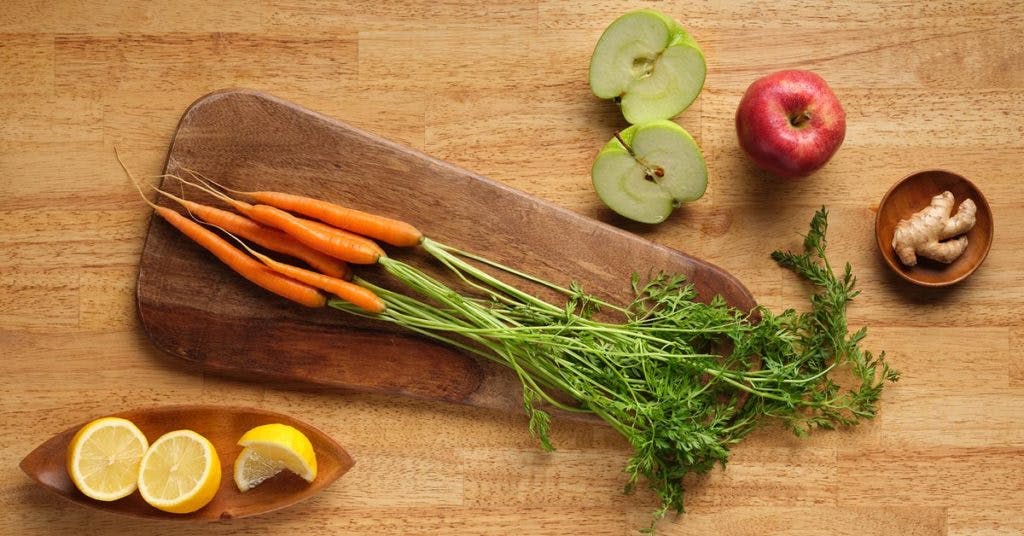 Why We're Crazy About This Recipe
This recipe is easy to make and of course it's vegan and gluten-free, perfect for those who are on strict diets or suffer from food intolerances . Carrots are a great staple in many different juice recipes. When combined with the other ingredients such as fresh ginger, apples, and lemon juice, this recipe adds an extra boost of vitamins that promote digestive health, vision, weight-loss and more.
Are you interested in learning more about the commercial cold-press we used to make this recipe? Check out our chef-approved juicers here