Looking for healthy juice recipes that your little ones will love? Then you're in luck.
As you certainly know, getting fresh fruits and veggies into your child's diet isn't always easy.
That's why we put together this list of kid-friendly juicing recipes. These 6 juices taste great and have loads of health benefits, so you can be proud of what your kid is sipping down.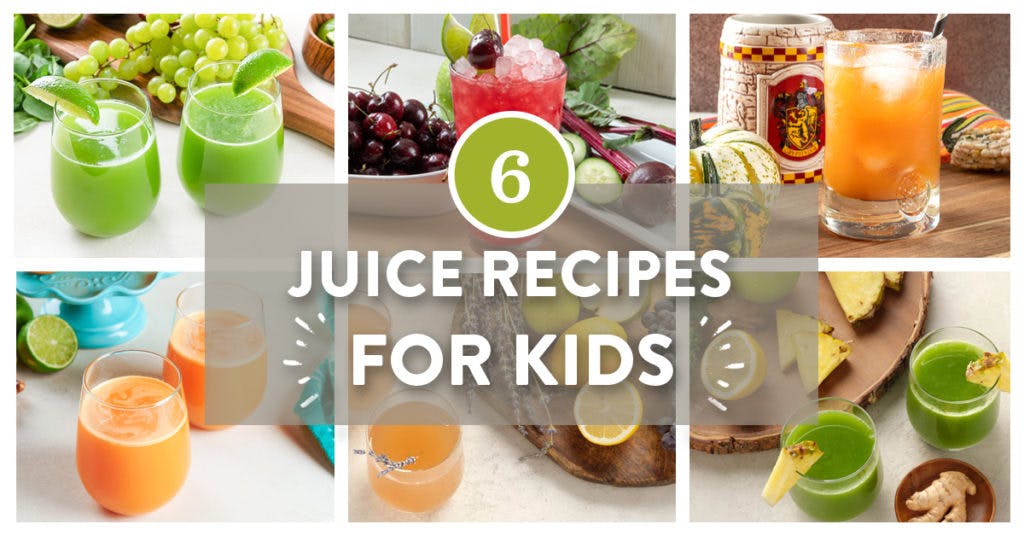 Note: Every healthy recipe is gluten-free and nut-free with no added sugar or sweetener. The total time to make each one, including prep, should be around 6-10 minutes.
The Best Juicer Recipes for Kids
Whether you're juicing for a toddler, a 17-year old or any age in between, these fresh juice recipes will get them excited to consume fresh produce: