Looking to stay cool during the hot summer days? This unique and healthy homemade limeade recipe is an absolute must-make!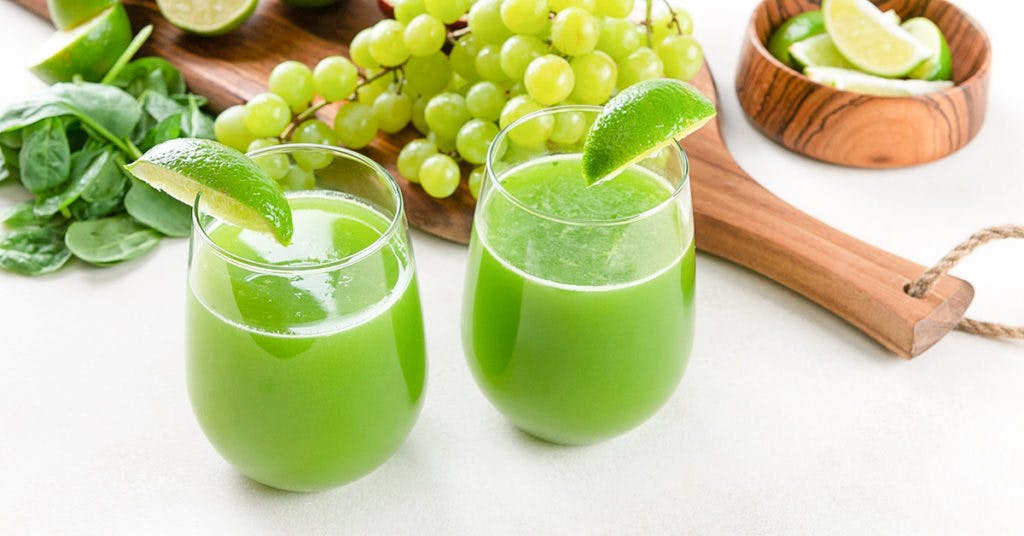 99% of limeade recipes you'll find online or in cookbooks are pretty much the same: lime juice, a few cups sugar (or simple syrup), and a few cups water. Maybe you'll find one with a mint leaf or two thrown in.
This chef-made limeade recipe is different. Here's how:
Sugar is replaced by the natural sugars from apple and grape.
Cold water is replaced by juiced cucumber, plus the liquid from the fruit.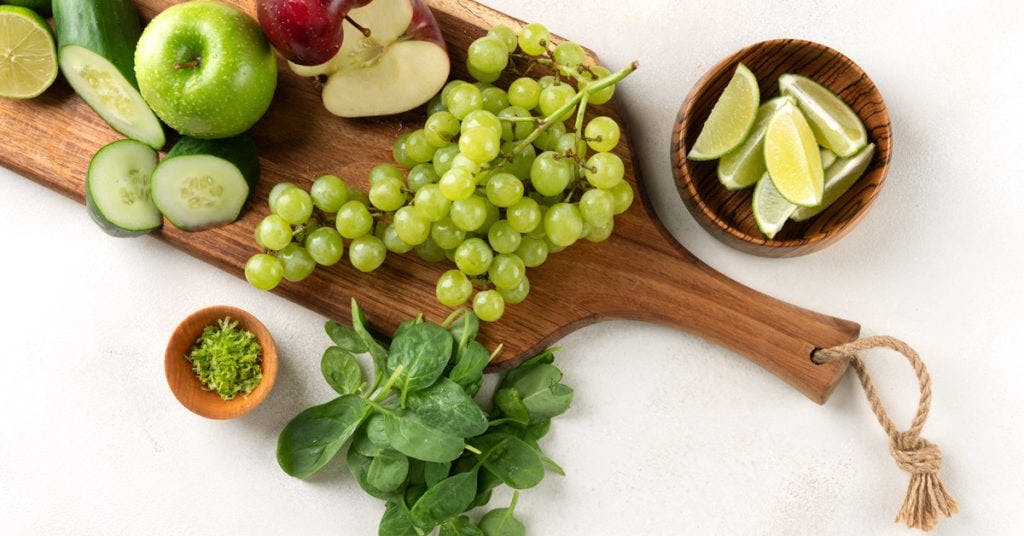 The result is a super healthy beverage that is packed with nutrients and unlike any limeade you've drank before. It's perfect for a day at the pool or impressing your guests. Plus, you don't have to spend time juicing lime slices.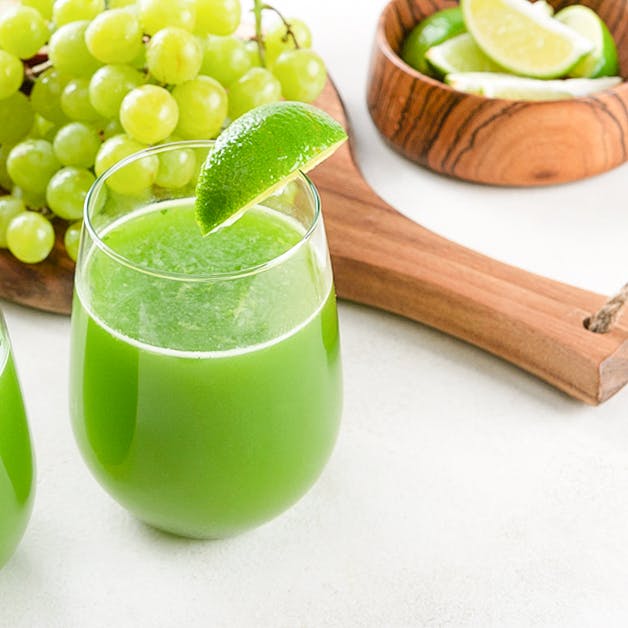 How Much Healthier Is This Homemade Limeade Recipe?
Most limeade recipes include about 1.5 tablespoons of sugar per serving. That comes out to 90 calories and 22.5 grams of carbohydrates (source). The amount of sugar in most recipes is striking!
Compare that to our mouthwatering limeade recipe, which contains 100 total calories. In other words, our chef-made limeade recipe has around the same number of calories as just one ingredient of other limeade recipes.
Plus, sugars from fruit are a much better and healthier option than the refined sugars you'll find in other recipes. To quote dietitian Lauren Fleming:
Fruits have a lot of great nutrients in them that are important for our body, [including] vitamin C, vitamin K, and fiber.Berries and apples also have flavonoids and antioxidants that can help in cancer and other chronic disease prevention.
Additionally, this limeade includes hydrating cucumber instead of water, which provides a chunk of your daily value of:
Potassium
Fiber
Magnesium
Vitamins C, K, and A.
Plus, cucumbers are 95% water anyway.
So, put away your cups of water and cups of sugar. Enjoy this healthy, fruity, juicer-made treat instead!