Dealing with cancer can really mess with your appetite. Whether you're going through surgery, radiation, chemotherapy, or any other treatment, there will be times when eating is the last thing on your mind. And on some days, only specific foods will actually appeal to you.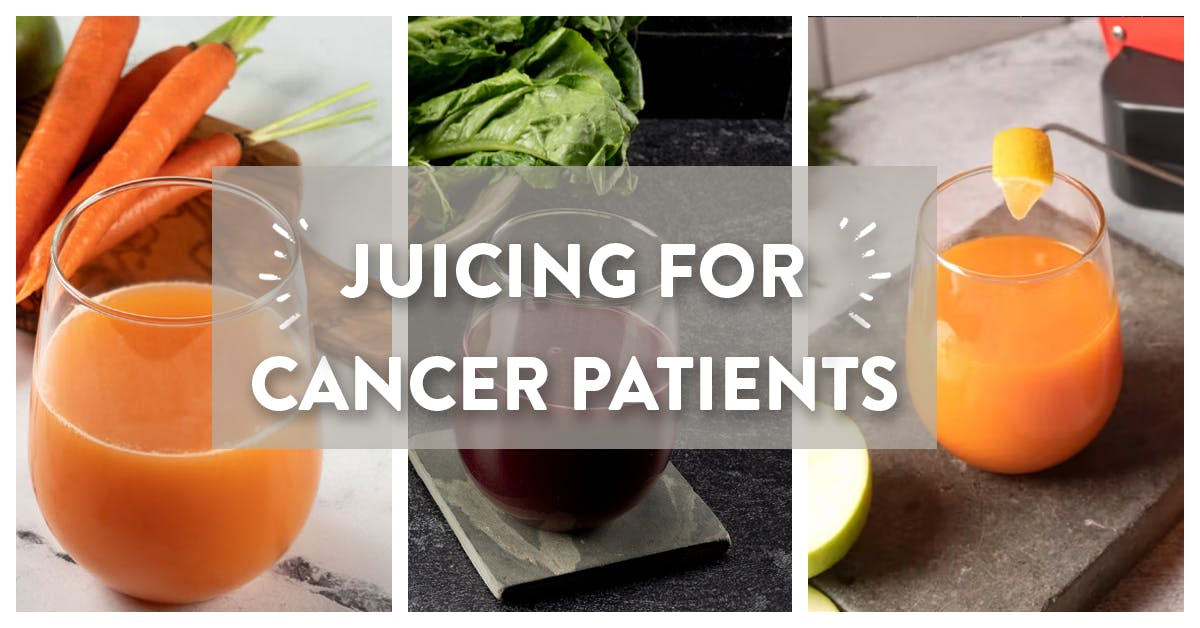 It's crucial to pay attention to your body, and healthy food nourishes your cells and tissues, boosts your energy, and aids in fighting off infections. Certain treatments are more effective when your body is properly nourished.
Just like fresh juices can help people with allergy symptom relief, there are certainly juices that can help cancer patients deal with the side effects of treatment. However, pasteurization reduces the nutrient content of juices, and they are also left without fiber. Therefore, we suggest you go for cold-pressed or homemade fresh juices that are not exposed to high temperatures.
In this article, we'll touch on the most common side effects of cancer treatment and key considerations for healthy juices for cancer patients.
We'll also provide some healthy juice recipes to help you cope with the treatment while also rebuilding your strength.
While healthy juices can't replace complete meals, they provide a simple way to incorporate fruits and vegetables into your daily routine.
3 Juicing Recipes for Cancer Patients
Scroll past the recipes for a list of juicing ingredients that contain the properties that can help ease cancer and cancer treatment symptoms. That list can be helpful if you're interested in coming up with your own unique recipes!
Related article: What is the Gerson Therapy?