Fire up your juicer* and prepare for a detox lemon ginger cayenne shot that your body will love!
*Don't have a juicer? Check the Pro Tips for an alternative method using a blender.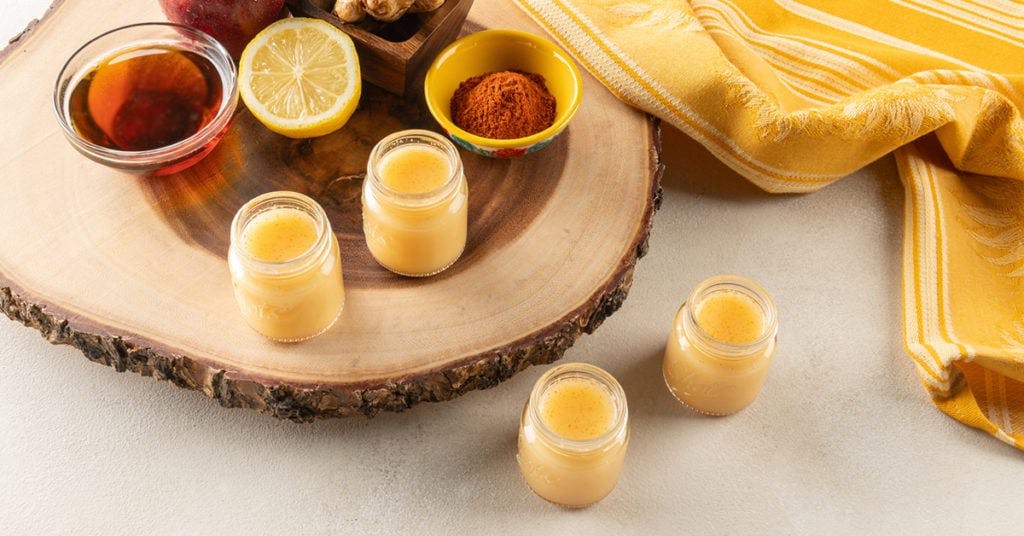 Ginger shots have been getting more popular in the last few years. And with so many health benefits, it's no wonder why.
This particular wellness shot is primarily made up of fresh ginger, fresh lemon, and apple. Less than a teaspoon cayenne pepper gives it an extra kick (for those who like a challenge) and maple syrup is our chef's sweetener of choice.

Read on to learn how this wellness shot can benefit your health.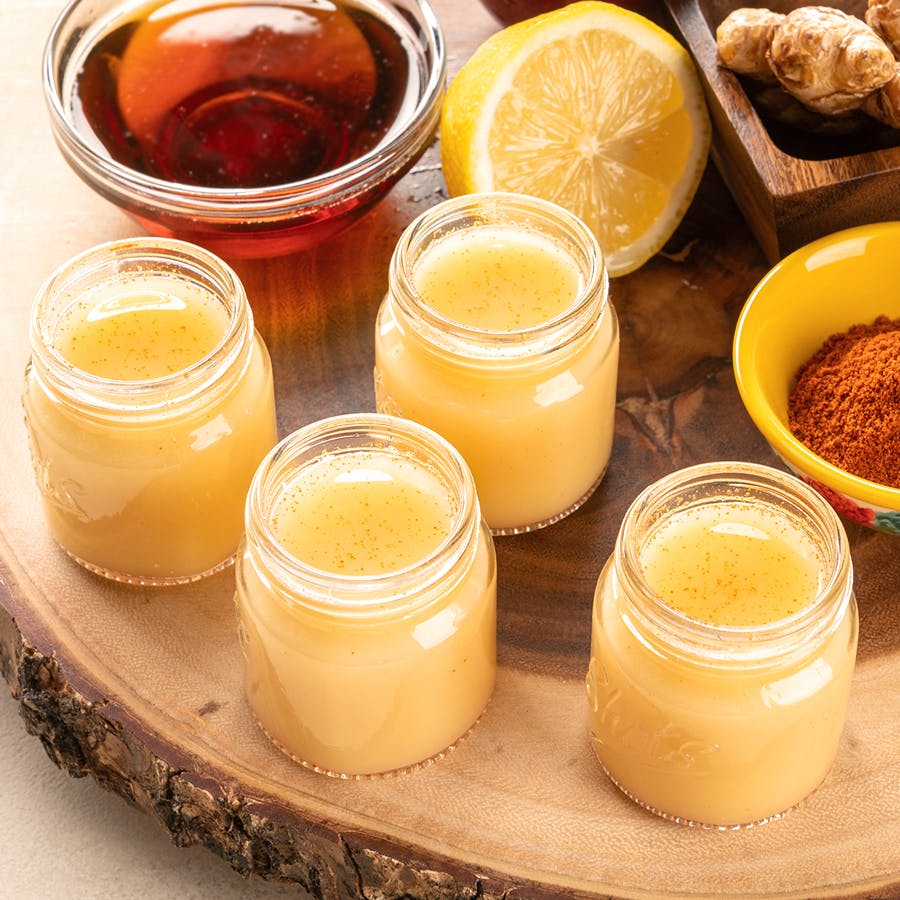 Why We Love This Lemon Ginger Cayenne Wellness Shot
The apple helps to balance the ginger and lemon while supporting weight loss and boosting the metabolism. At only 21 calories per 4 oz shot, you can easily add this into your daily routine even if you are watching your calorie count. Adding the cayenne not only gives this shot an extra flavor kick, it also gives your metabolism a kick too!
Here are some of this DIY elixir's powerful health benefits:
High in vitamin C and potassium. Both lemon and apple juice have a ton of vitamin C. Apple and maple syrup are rich in potassium.
Supports immune system. Every ingredient (besides maple syrup) can aid one's immune system and help fight off colds.
Great dietary aid. Many of the ingredients either help suppress hunger or aid weight loss. See also: 7 Easy Juice Recipes for Weight Loss
Anti-inflammatory. Almost every ingredient in this wellness shot has anti-inflammatory properties.
Antioxidants. Apple and lemon are both rich in antioxidants.
Increases energy. Apple and maple syrup are known to help improve energy levels.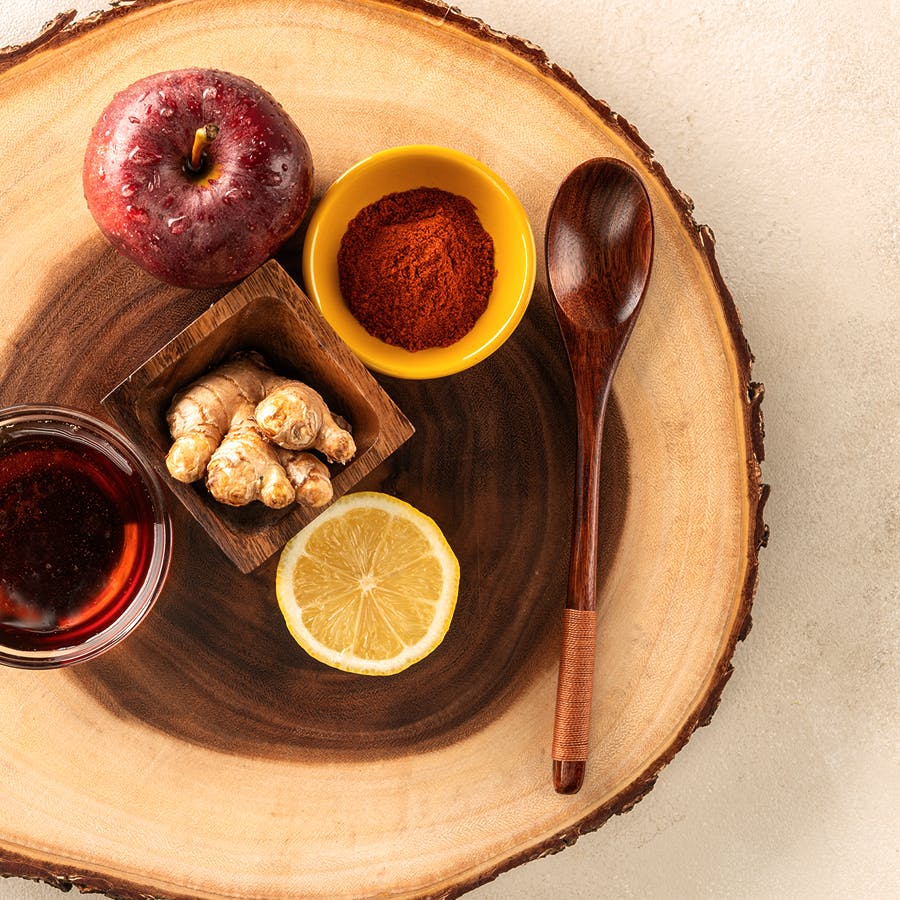 Ending with the obvious "health benefits": this wellness shot is gluten-free, dairy-free, and fairly low in carbohydrates (assuming one 2 ounce serving size).
Related recipe: Want to try our most popular wellness shot next? Check out Juice Shot: The Metabolic Bomb