Need some extra energy or some help with sore joints? Or looking to boost your immunity this fall season? We've got you covered with our latest recipe. These juice shots are a great way to give your body what it needs to fight inflammation and boost your immune system while providing a burst of energy.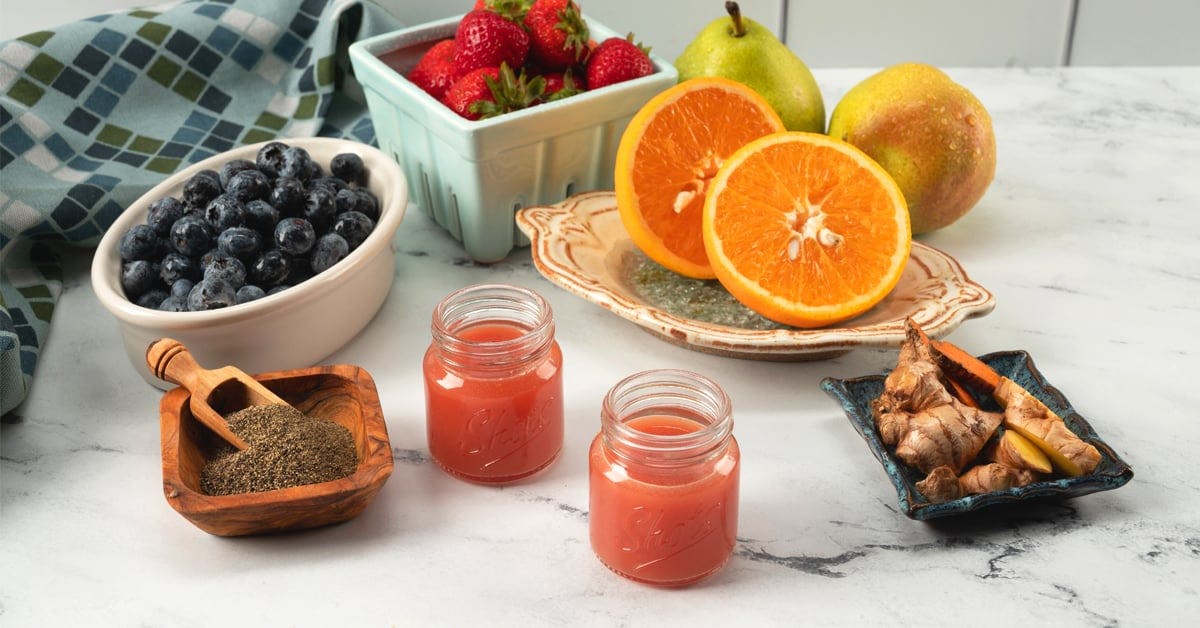 Last summer I shared my experience with overcoming inflammation and posted the Anti-inflammatory Juice Recipe. You all LOVED it, so Chef Ari and I decided we wanted to bring you yet another juicer recipe to help battle inflammation,  support your immune system (perfect for flu season), and give you a boost of energy!
I am obsessed with these juice shots because they are so easy to make with only four fresh ingredients needed along with some berries from the freezer and one pantry item (easy, black pepper!).
These fruity shots are great first thing in the morning on an empty stomach or if you need a little afternoon energy boost. 

You can even incorporate them into your juice cleanse. Download my free eBook on how to do a juice cleanse for more tips and recipes!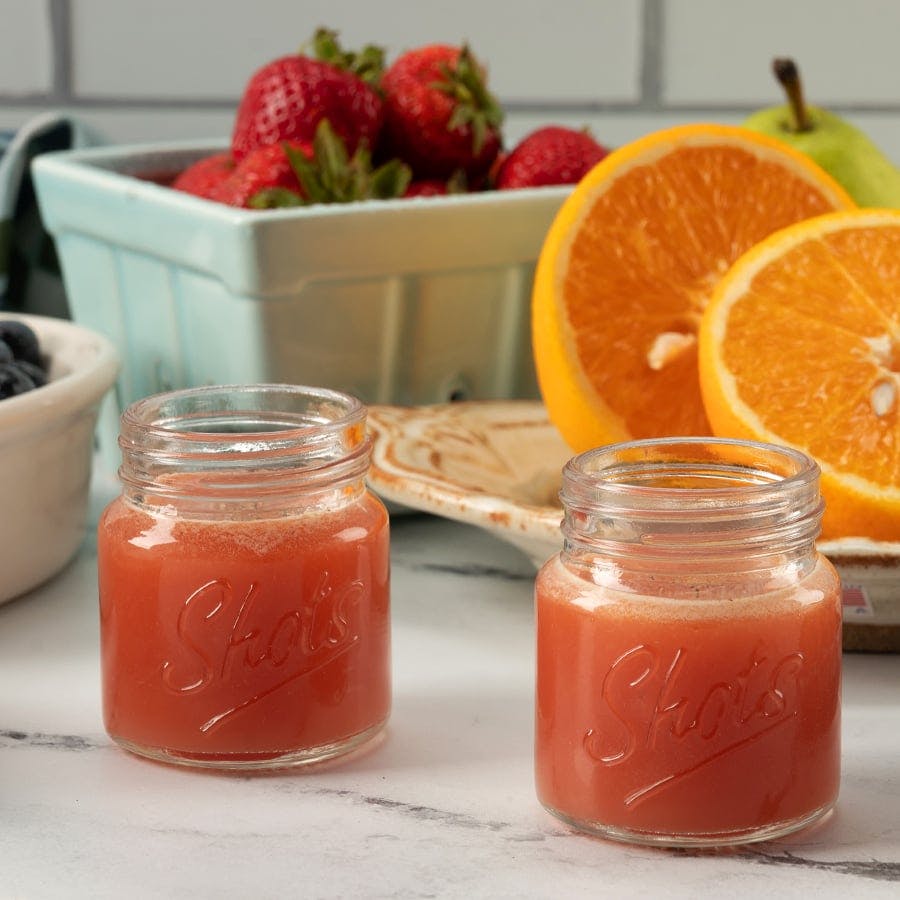 Why We Love This Juice Shot
Chef Ari did a great job choosing natural anti-inflammatory foods that pair well together when juiced.
Here's a look into the creative mind of Chef Ari on how he paired these amazing ingredients:
"The strawberry and blueberry base naturally lend a tart and sweet flavor to this juice. To increase the depth of flavor with a slight pungent heat, we added turmeric, ginger and a touch of black pepper. Oranges add a cheery, refreshing acidity, while the pear rounds it out with a light sweetness, but not so sweet that it overpowers the berry flavor."
Not only does it taste great, at only 42 calories per 4 oz shot, you can easily add this into your daily routine even if you are watching your calorie count.

Now that we covered the great taste, it's time to get into the real "meat" of the matter…the nutrition and health benefits.
Health Benefits of This Ginger Turmeric Juice Shot
Great for fighting inflammation. Every ingredient in this shot (yes, including black pepper), are full of compounds that have powerful anti-inflammatory effects.
Supports your immune system. This juice shot contains loads of antioxidants and vitamins that can enhance the immune system, plus fight harmful bacteria and viruses.
Naturally and safely boost energy levels. While most of the ingredients in this recipe contribute to boosting energy, oranges and ginger are especially proven to be high-energy foods.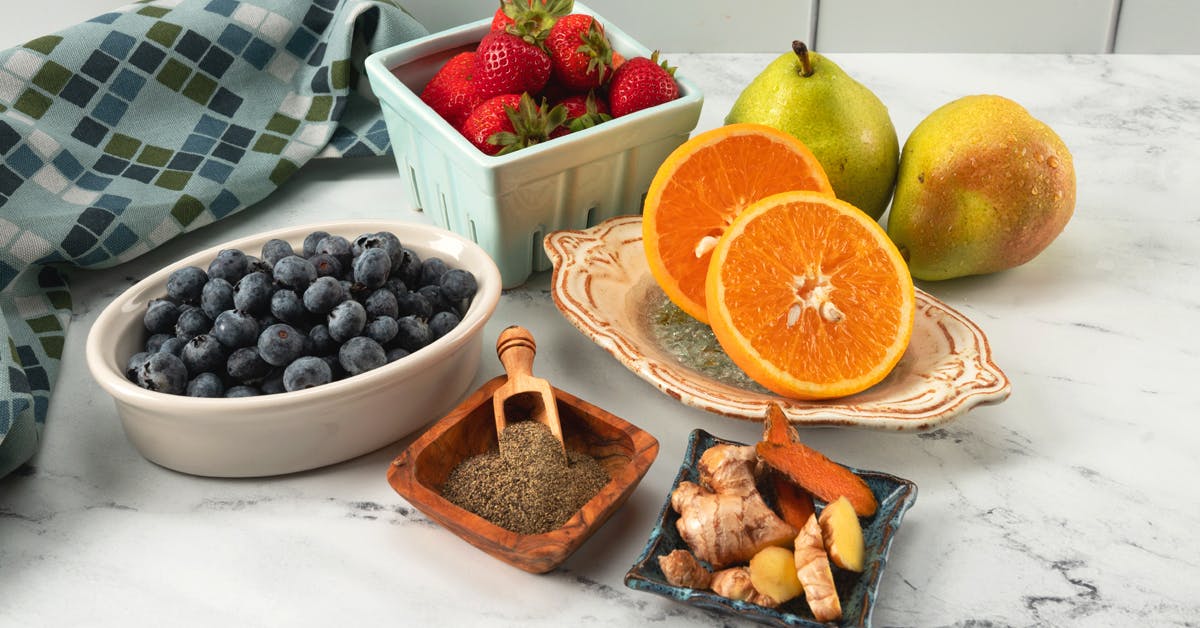 Want More Wellness Shots?
Try our other juice shot recipes: