If you like fresh fruit juices with amazing depths of flavor, break out your juicer and prepare to be blown away.
This super tasty, tart and sweet, fresh kiwi juice recipe is something special. We like to share both complex and simple recipes here at Goodnature, and this one certainly falls on the complex end, resulting in a unique flavor profile that you won't forget.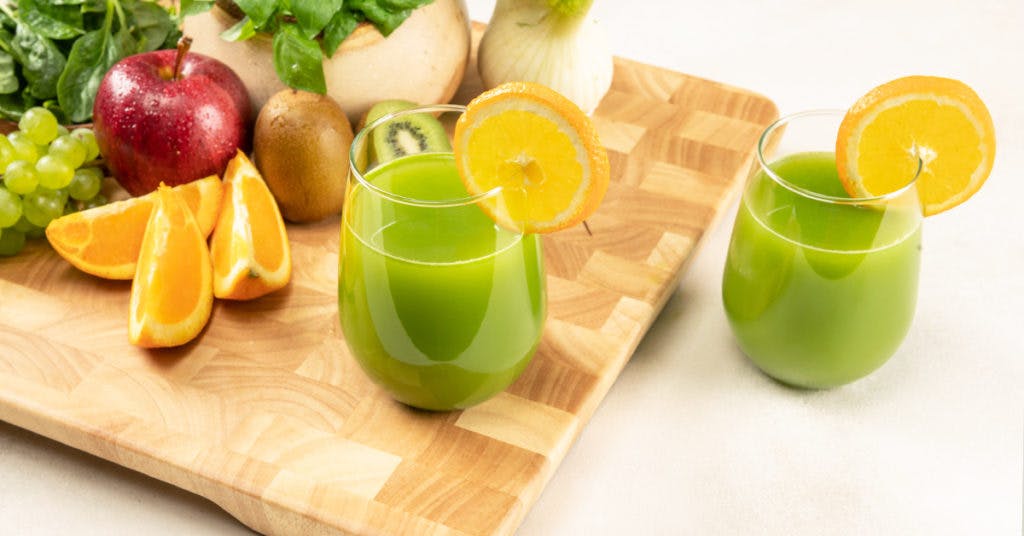 Related: Looking for a strawberry kiwi juice recipe? Check out our Strawberry Kiwi Juice Recipe with Chia Fresca

Why We Love This Fresh Kiwi Juice Recipe
First of all, this drink recipe has an incredible depth of flavor. Here's what our juice chef Ari Sexner had to say about his recent creation:
The inspiration behind this juicing blend was the classic fresh Italian-inspired salad made with crisp shaved fennel, oranges, and some fresh herbs.

I knew I wanted the main focal point to be the classic combination of fennel and oranges, then build it out from there. To keep with the Italian theme, I added fresh basil as the fresh herb element.

I then wanted to build depth of flavor for both citrus and sweet elements, so I added red apple juice for another layer of sweetness and green grapes and kiwi for both slightly acidic/tart and slightly sweet flavors. The spinach is there to adjust the color and keep it a light vibrant green.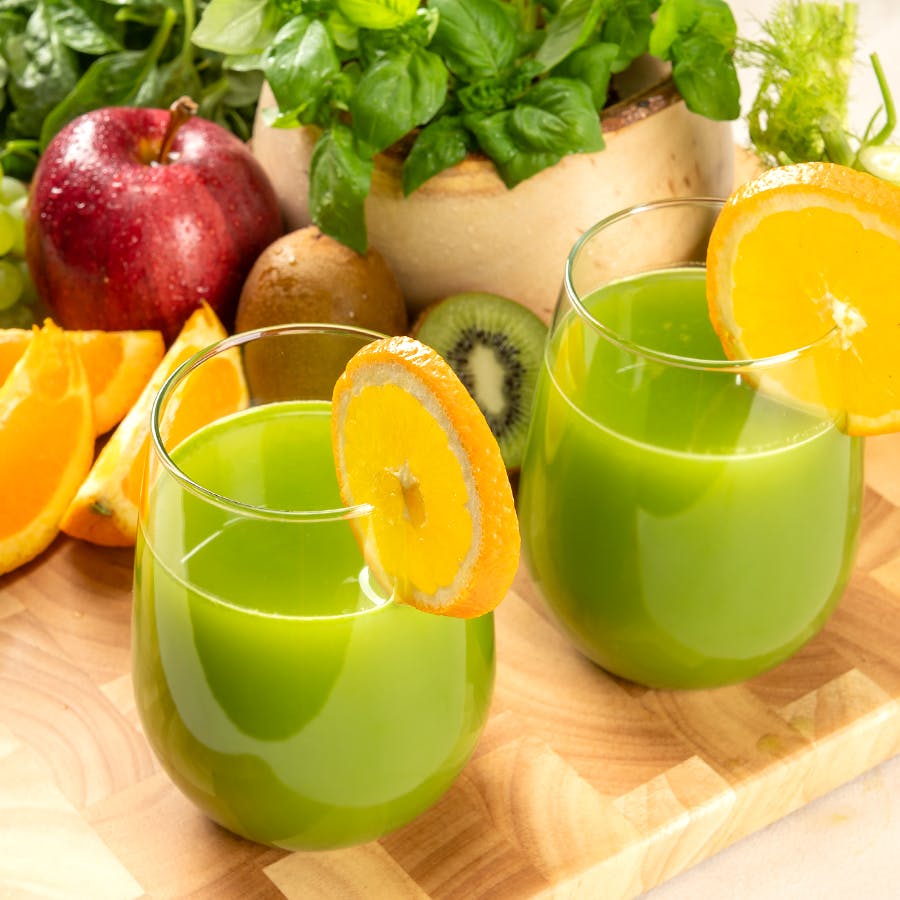 Besides the great taste, this gluten-free juice has loads of health benefits.
Let's run through the major ones:
Great for immune system health. Every ingredient (except basil) is rich in Vitamin C. Many also have vitamin K and vitamin A. Spinach and orange juice also have B9-folate. All of these vitamins and minerals are known to boost your immune system.
Rich in antioxidants. Everything but basil has antioxidants (such as potassium). Learn why they are important here.
Can help lower blood sugar, blood pressure and cholesterol. Apple, in particular, is great for all three.
Reduces inflammation. Every ingredient has anti-inflammatory properties.
Aids weight loss. Most apple juice heavy recipes are good for weight loss. And at just 90 kcal per serving, this juice recipe won't impact your number on the scale.
Promotes bone, eye, heart and skin health. That's thanks to the calcium, vitamin A and other minerals in the juice.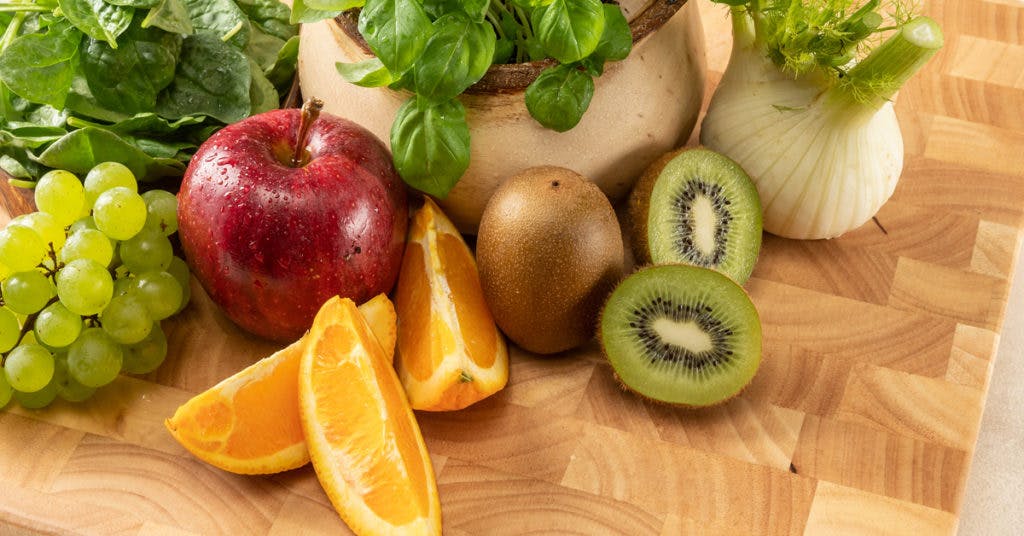 Not sure what to make next? Try one of our other favorite juice recipes:
Or, browse all of our juice recipes here.