Most juicing enthusiasts have never juiced a bell pepper…
…but as you're about to taste, there's no reason you shouldn't!
This fresh juice recipe is a delightful combo of red bell pepper, carrot and other fresh ingredients. It's also a nutrient powerhouse, as you'll see when we get to the list of health benefits.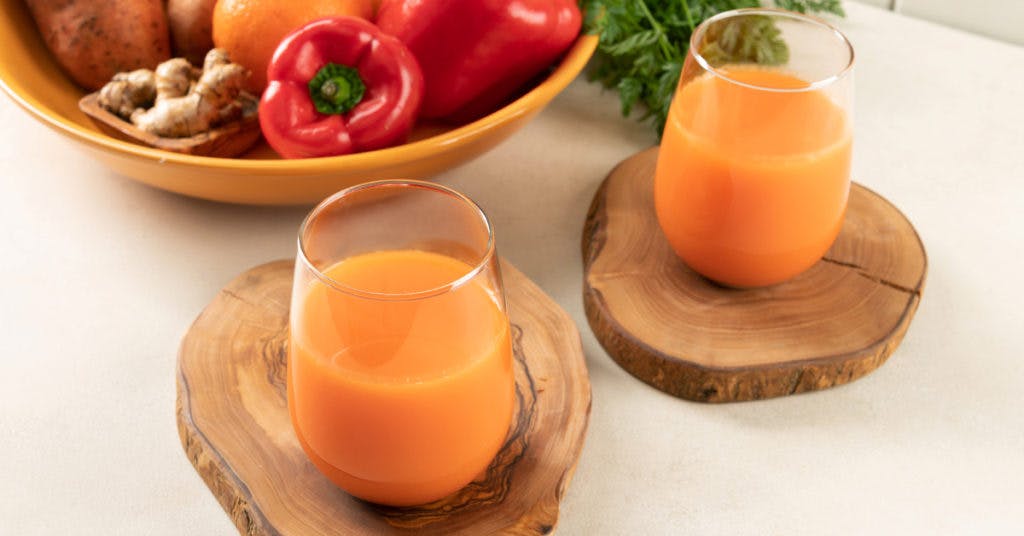 Fun fact: In the land down under, Australians call bell peppers capsicum!

Why We Love This Red Bell Pepper Juice Recipe
This juice has a unique and delicious flavor, and every ingredient compliments the bell pepper. 
Sweet veggies (carrot and sweet potato) give the juice a deeper, earthier sweetness than your typical fruit juice. Orange provides necessary citrus and ginger adds a little kick, further increasing the depth of flavor.
Here is what Chef Ari Sexner (the creator of this juicer recipe) had to say about it:
"Bell peppers in juice are starting to become more and more common. However, like beets, people usually stick to only using one variety. Most commonly, the beets used in juice are only the red variety. When people use bell peppers, it's almost always a green bell pepper. Not always, but in most cases. With produce like this, using and trying different varieties will give you more control over the end flavor and color of the blend.

For this blend, we started with a base made of sweet potatoes and carrots, which is typical when using sweeter vegetables because you gain a deeper sweetness than fruit.

For the acidity component, orange seemed like a good fit since it have a lighter acidity than lemon juice or lime juice. For the bell pepper, instead of using an orange bell pepper, I went with a red bell pepper to make the color much more unique and vibrant. The ginger is to add depth and another flavor to the blend."
There is an impressive amount of health benefits in this recipe!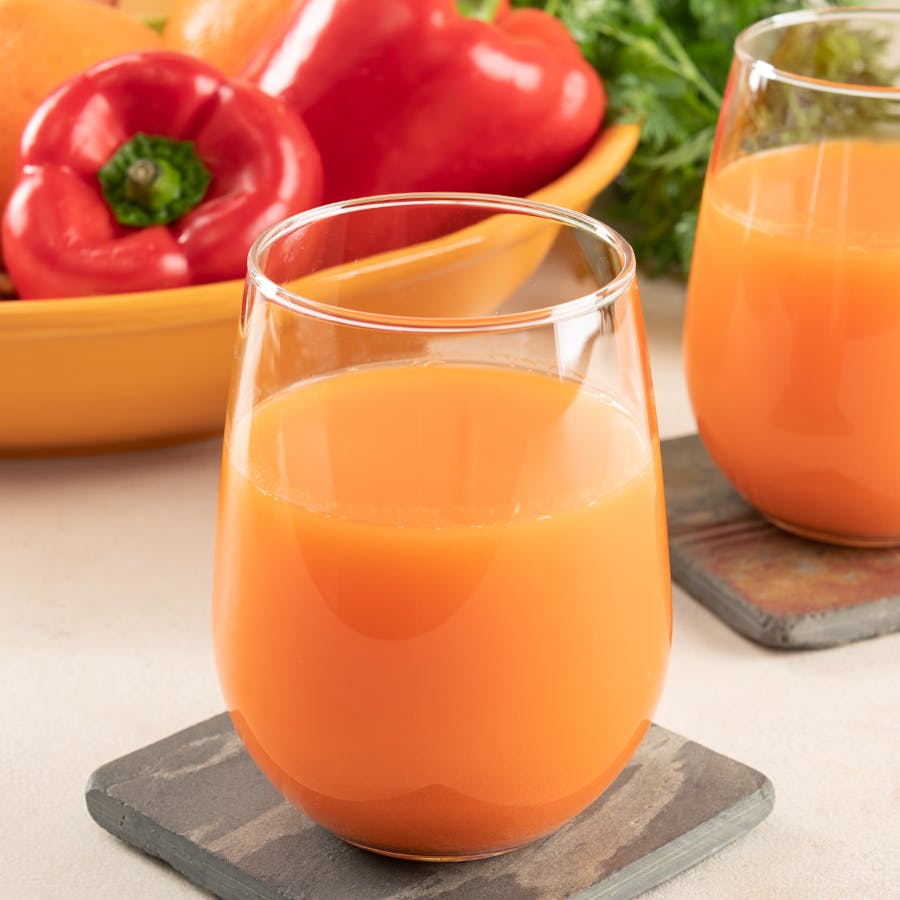 Health Benefits of This Red Bell Pepper Juice
Great for immune system health. There's a ton of the immune-boosting vitamin C in one glass.
Reduces inflammation. Every single ingredient has anti-inflammatory* properties.
High in vitamins and minerals. Vitamins A, B5and B9-Folate are present in this juice. There's a decent amount of vitamin K and vitamin B6 as well.
Antioxidant-rich. Beta-carotene (which converts to vitamin A), potassium, and manganese, to name a few.
Low sodium. This is a great juice for anyone who is trying to lower their sodium intake.
Can help lower cholesterol. Orange and carrot are known to help with this.
*Check out our Anti-Inflammatory Juice if you're interested in reduced inflammation.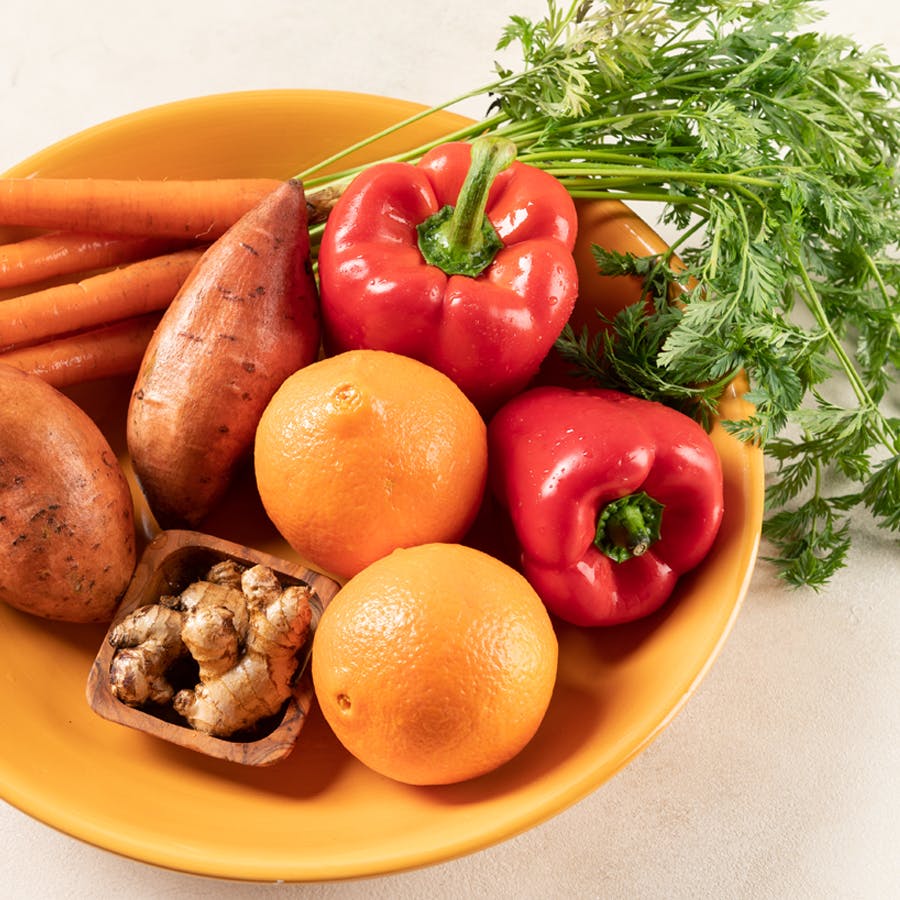 Want More?
Try another nutritious, delicious juice recipe: