What you eat and drink plays key roles in your overall health, including that of your lungs. This article will focus on juicing for lung health.
There are multiple studies that indicate the importance of proper nutrition when it comes to lung health. Research even shows that several plant food nutrients are essential in the regeneration and repair of lung tissue.
Freshly squeezed juices are the best option as most commercial juices contain additives, sweeteners, and preservatives for longer shelf life. They are also pasteurized, which is a high-heat process that destroys many of the nutrients and removes all the fiber.
To blend your own juices at home, all you need is a juicer, blender, or a cold-press machine and fresh produce.
Let's go over the best juice recipes for lung health.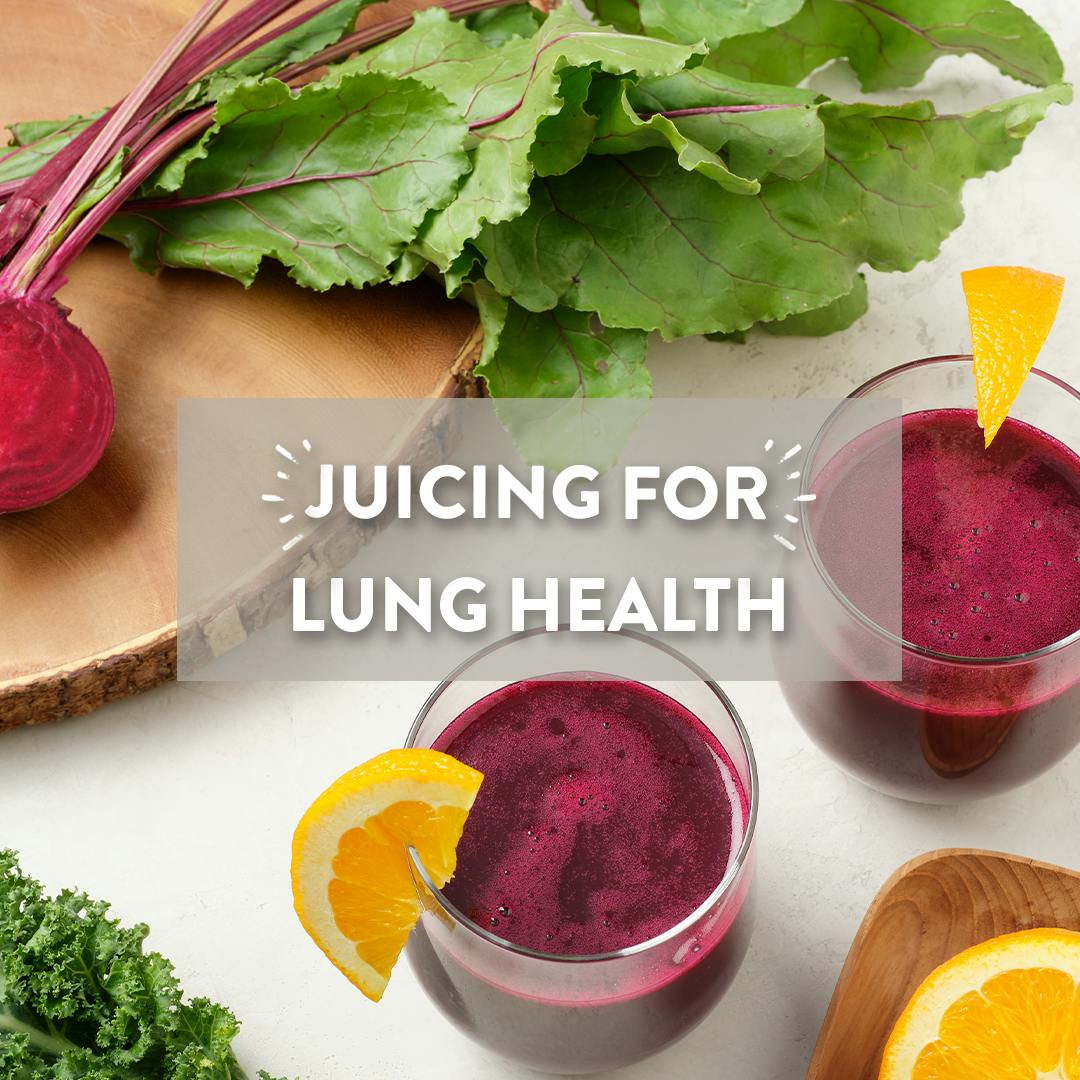 5 Best Juice Recipes for Lung Health
Scroll past the recipes for a list of popular juicing ingredients that contain the vitamins, minerals and antioxidants that help with lung health. That list can be helpful if you're interested in coming up with your own unique recipes!
Note: Speaking of coming up with your own recipes, there's no better resource for that than The Juicing Companion.
Written by chef and juice business consultant Ari Sexner, The Juicing Companion has a page for nearly every ingredient you can think of. Each ingredient page has suggested flavor pairings, nutritional info, and recipe ideas to get you started.
It's not just a recipe book -- it's an idea book! Order your copy of The Juicing Companion here.