This detox shot is so good for your health and your taste buds.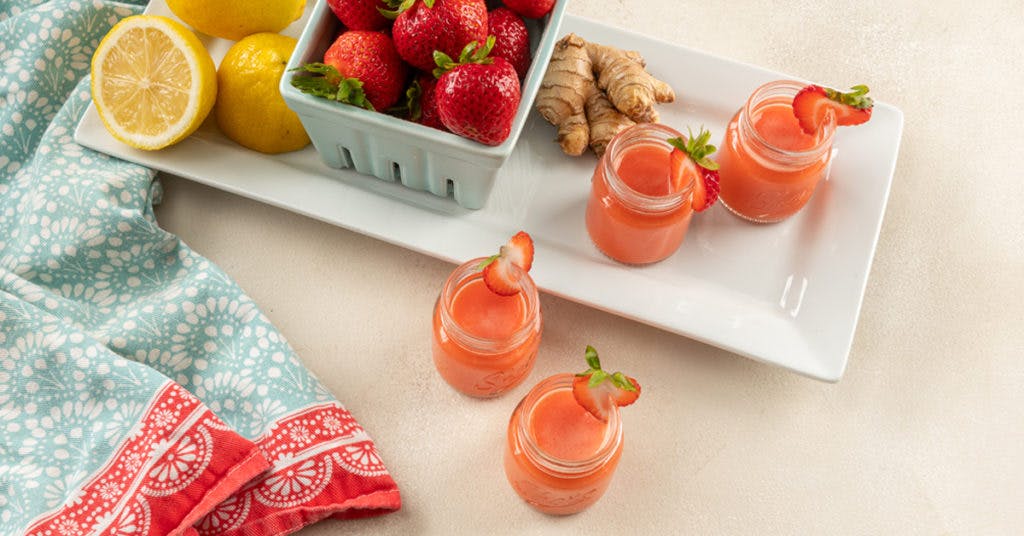 Most detox juice shot recipes focus solely on the health aspects and tend to be really strong tasting and not that easy to drink.
The tasty elixir you will learn to make today includes the standard wellness shot staples: lemon juice and ginger. But it doesn't stop there. The deliciousness dial is turned up to 10 with the infusion of strawberries.
Don't let the yummy taste fool you. This shot is a detoxification dynamo with a number of other health benefits.
Say hello to your new morning pick-me-up!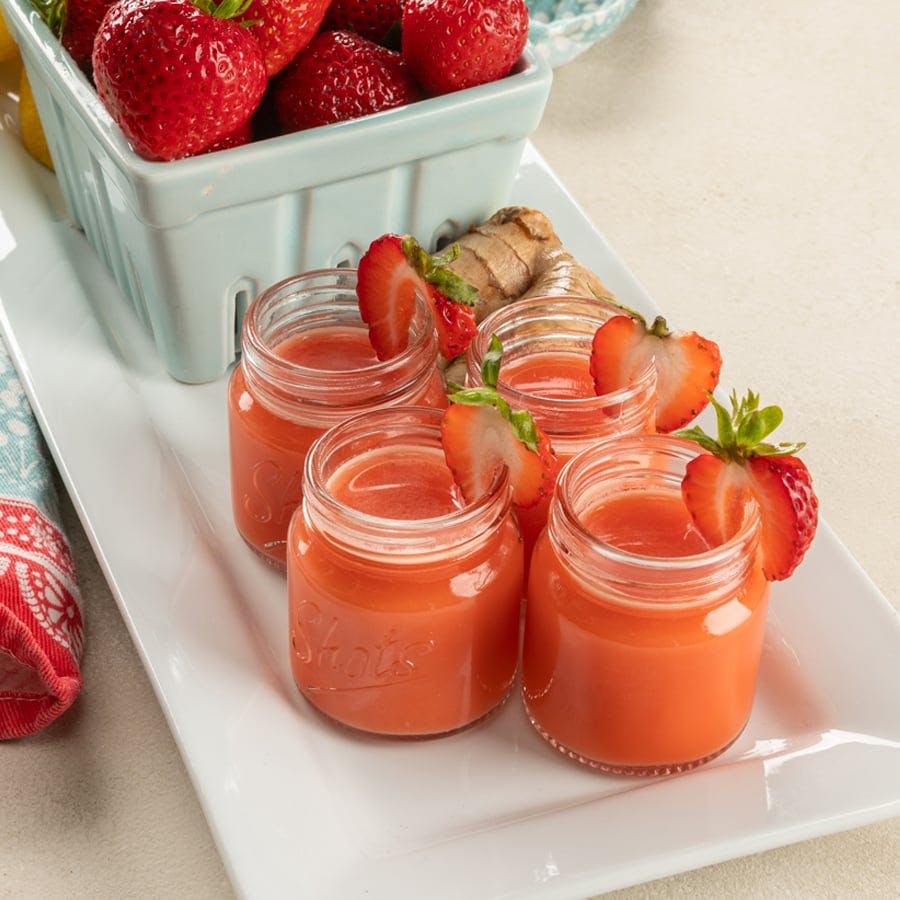 Why We Love Lemon Strawberry Ginger Shots
This recipe is gluten-free and vegan. It's also fairly low in carbs (around 4g per serving). You can reduce the carbs by reducing the number of strawberries. At only 20 calories per 4 oz shot, you can easily add this into your daily routine even if you are watching your calorie count.
Lemon and ginger are known for their high concentration of anti-inflammatory and antioxidant properties. This powerful team assists in promoting numerous health benefits. These include:
Detoxification, cleansing the liver and colon of built up waste and toxins
Boosting the body's immune system
Relief of symptoms from arthritis and other inflammatory illnesses
Balancing the body's PH
Neutralizing free radicals that turn healthy cells into sick or cancerous cells
Support of digestive health, settles upset stomach
Regulating blood pressure
Clearing skin and reducing premature aging
Improving eye care & brain function

The addition of strawberries softens the tart and spicy flavors of the lemon juice and ginger. Strawberries also bring their share of health benefits to this recipe, including:
A healthy dose of vitamin C*
Added antioxidants
Anti-inflammatory properties
Support for your immune system
*Everyone knows oranges are high in vitamin C. But did you know strawberries contain slightly more vitamin C? Say whaaat?! Plus, they're lower in calories!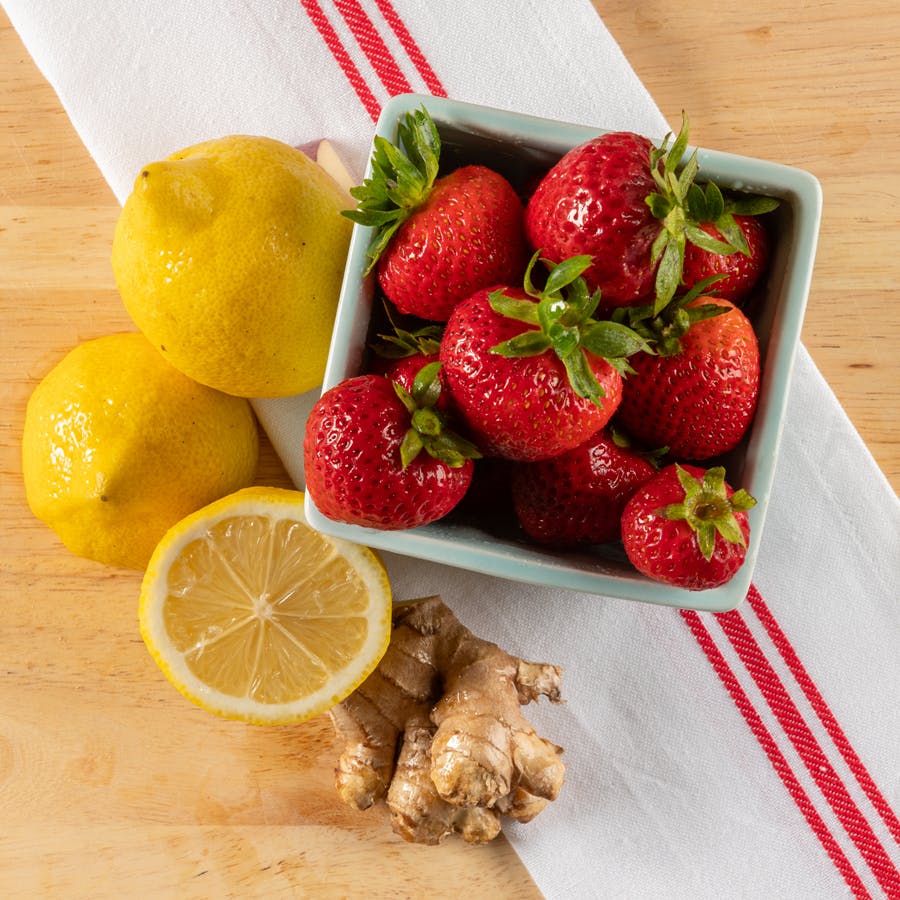 Juice Shot Recipes
Want to make more detox shots? Try our other chef-made juice wellness shots.