It's no secret that getting an adequate amount of greens on a daily basis is good for the body. That's not surprising. But can vegetable juices also help with the quest for longer, stronger, healthier hair?
Several juices may help hair growth by providing vitamins, minerals, and antioxidants the body needs. Cold-pressed juices, in particular, are the best way to get the most nutrients from your juice every day.
In this article, you'll find all you need to know about juicing for hair growth plus 5 recipes worth trying.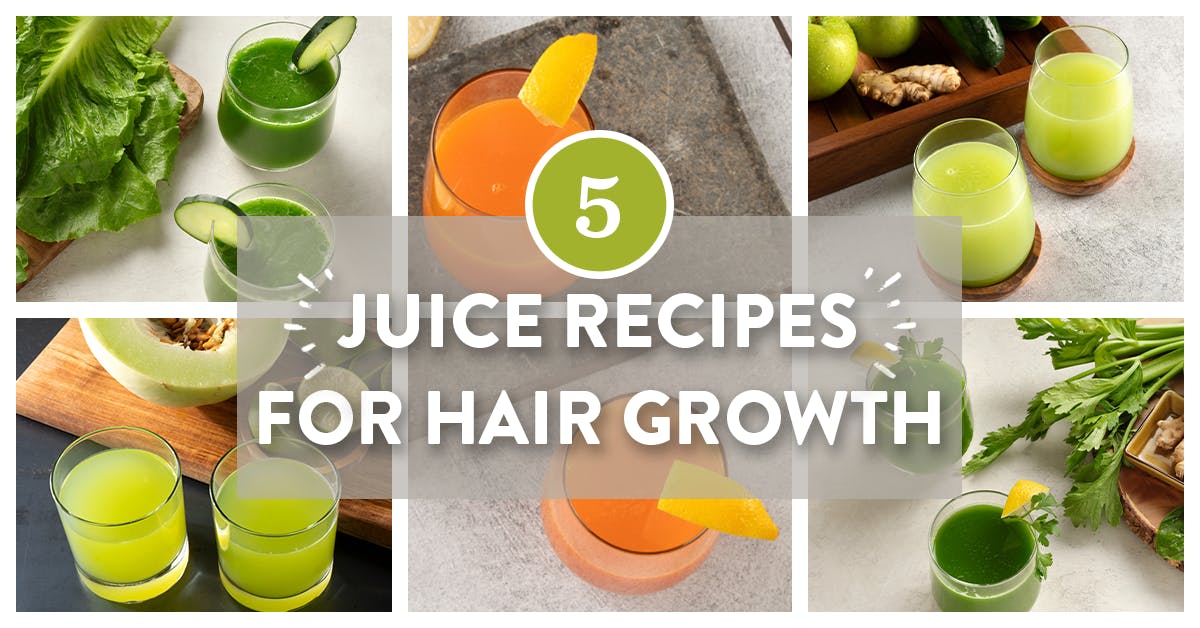 5 Juice Recipes That Can Promote Hair Growth
Scroll past the recipes for a list of popular juicing ingredients that contain the vitamins, minerals and antioxidants that can promote hair growth. That list can be helpful if you're interested in coming up with your own unique recipes for hair growth!