This might just be the most refreshing, hydrating juice recipe of all time.
Bursting with freshness, fresh cucumber and fresh mint are balanced with tasty oranges, mint and honey — the perfect summer drink!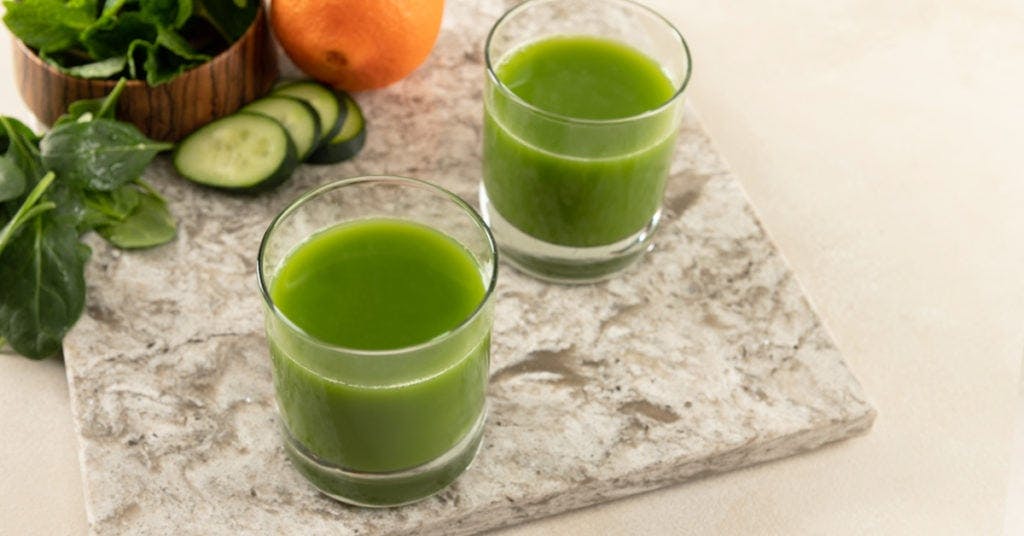 Note: If you're looking to learn how to make cucumber juice using a blender/food processor rather than a juicer, we recommend reading this article, Can You Make Fresh Juice with a Blender? If you go the blender route, you'll need a strainer of some kind (mesh sieve, mesh strainer, or cheesecloth).
If you like balanced juices with complex flavors, this easy recipe might be our best-tasting option. The light sweetness from the orange and honey balances the overwhelmingly refreshing combo of cucumber and mint. This drink goes down like water, only tastier.

 Ari Sexner, the chef and creator of this recipe, shares his thoughts on the recipe:
"This blend we created is based on the overused saying "Less is more". We wanted to produce a blend that is very simple to make but tastes amazing.  It can be made for hot days during the summer or when you are looking for something light and refreshing.

I chose to use cucumber as the base of this blend for both its hydrating factors and it being light/neutral in flavor. I add a little orange for light citrus notes to cut the cucumber, and a little local honey for not just added sweetness, but also to help those suffering from allergies. Mint helps to add a depth of flavor with an herbal and floral taste and finally, the spinach, which has two purposes:

1. Keep it vibrant green
2. Add more minerals and vitamins

This juice is not only perfect consumed over ice but  also works great when mixing with sparkling water."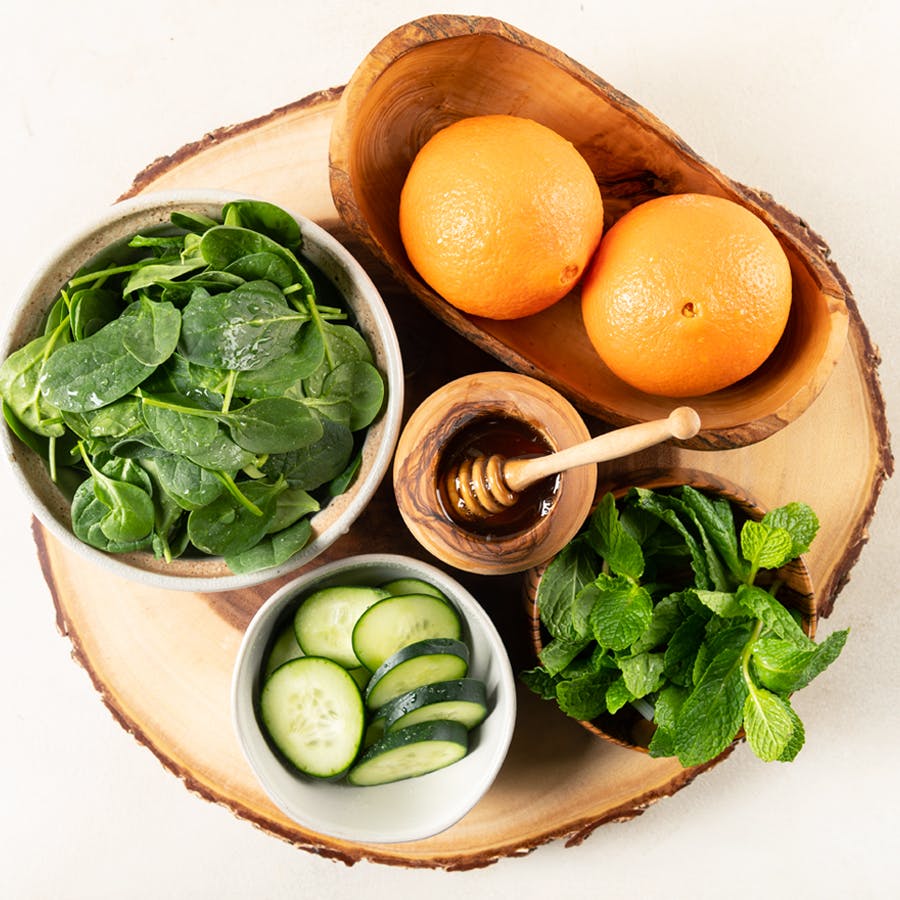 Now, let's talk health benefits:
Great for weight loss. Cucumber is a low-calorie, highly nutritious veggie. The same can be said for this cucumber juice concoction, which is a great weight loss aid.
Hydrating. Cucumbers are 95% water, making them great for hydration (and, again, weight loss).
Reduces inflammation. The three primary ingredients have anti-inflammatory properties.
Rich in vitamins and minerals. This includes vitamin A, K, C and B9-folate
Supports the immune system. There's more than 1 orange (super high in vitamin C) in every glass of this juice.
Can help lower blood pressure. That's thanks to the orange and cukes (that's what the kids call cucumbers).
High in antioxidants. Mint is the only ingredient not antioxidant-rich.
This juice is also gluten-free and fairly low in carbohydrates compared to most sweet juices (roughly 20 grams per serving).
Related recipes:

Want More Hydrating Juice Recipes?
Try one of our other amazing juice recipes: