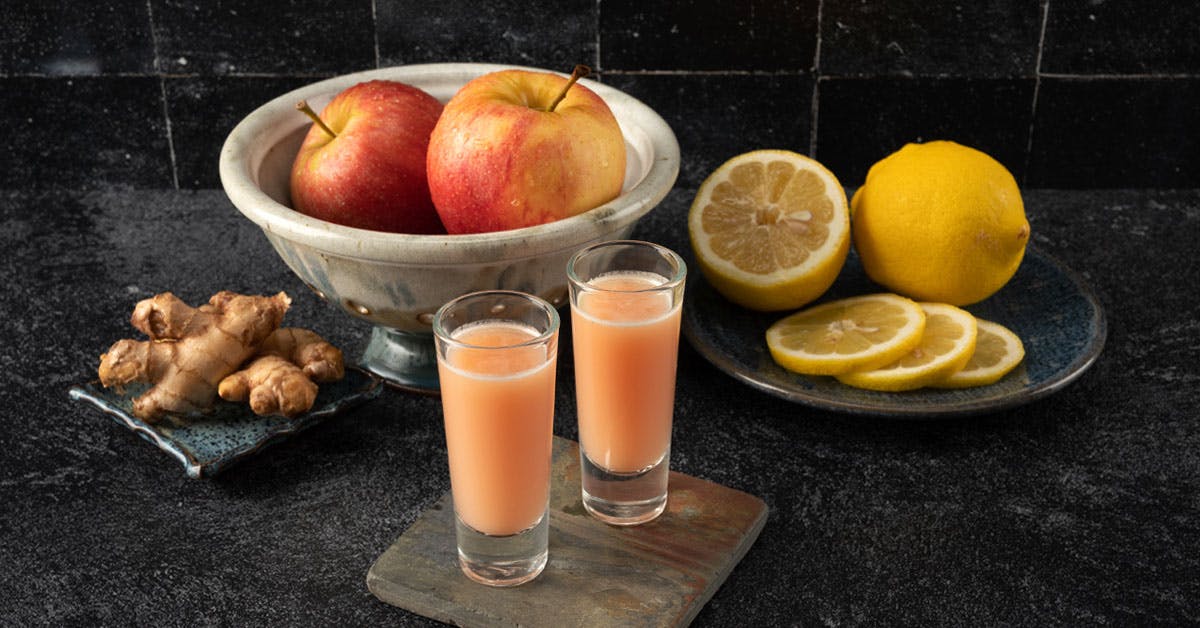 What is a Ginger Shot?
A ginger shot is raw juice made by juicing fresh ginger root. The ingredients of a ginger shot may vary depending on the recipe. Some shots are made with only fresh ginger juice, while others might contain other ingredients like lemon juice, orange juice, turmeric, cayenne pepper, and/or raw honey or maple syrup.
This particular ginger shot we are making today is a combination of not only fresh ginger juice, but lemon and apple juice as well.

Why We Love this Ginger Juice Shot
Created by Chef Ari, this recipe checks all the boxes...super healthy yet low calorie, totally balanced, and simply easy to make. This shot is really great to drink first thing in the morning on an empty stomach.
The 5-star formula for creating juice shots that you can learn from this recipe is equal parts of lemon to equal parts of ginger. This combination will give you the perfect juice shot base. From there, you can experiment by bringing in additional sweet fruit to take the edge off.
Learn more tips like this one in Chef Ari's hardcover book, The Juicing Companion, now in it's second edition with even more recipes and ideas!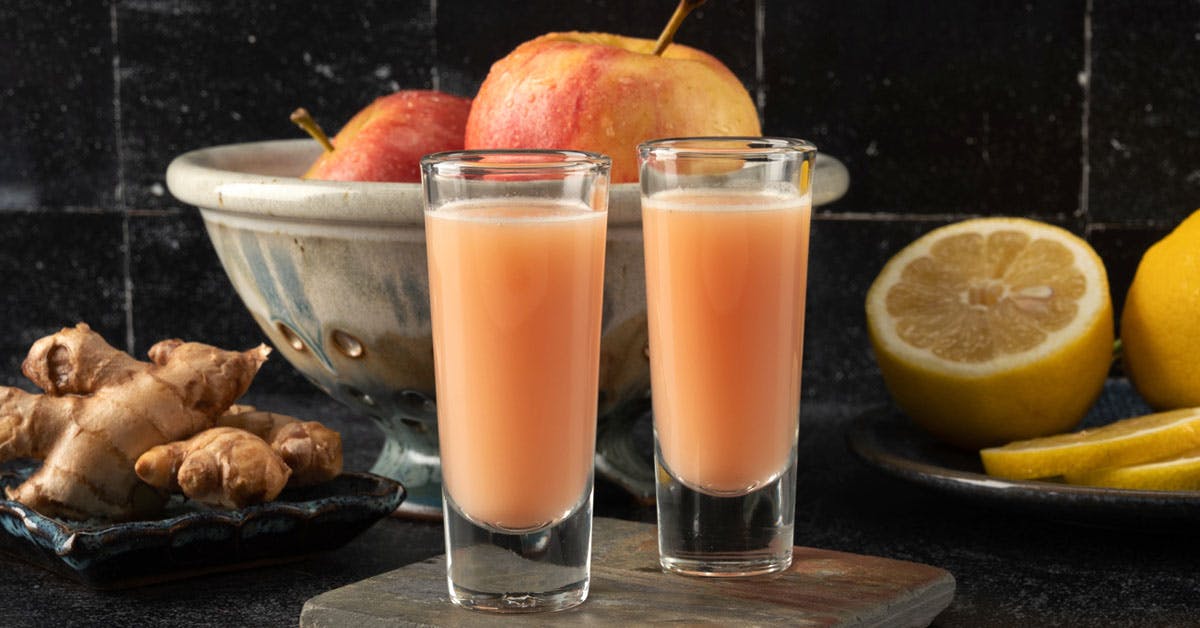 This tasty shot won't hinder your weight loss goals either, at only 23 calories per 4 oz shot (or 70 calories for the full 12 oz), you can easily add this into your daily routine.
You can even incorporate this healthy ginger shot into your juice cleanse. Download my free eBook on how to do a juice cleanse for tips and recipes!

Ginger Shot Benefits
Amazing at fighting inflammation. Ginger, lemon and apple are full of compounds that have powerful anti-inflammatory effects.
Supports your immune system. This juice shot contains loads of antioxidants and vitamins that can enhance the immune system, plus fight harmful bacteria and viruses.
Effective at lowering blood pressure. Fresh ginger juice lowers blood pressure by dilating the blood vessels and thinning the blood.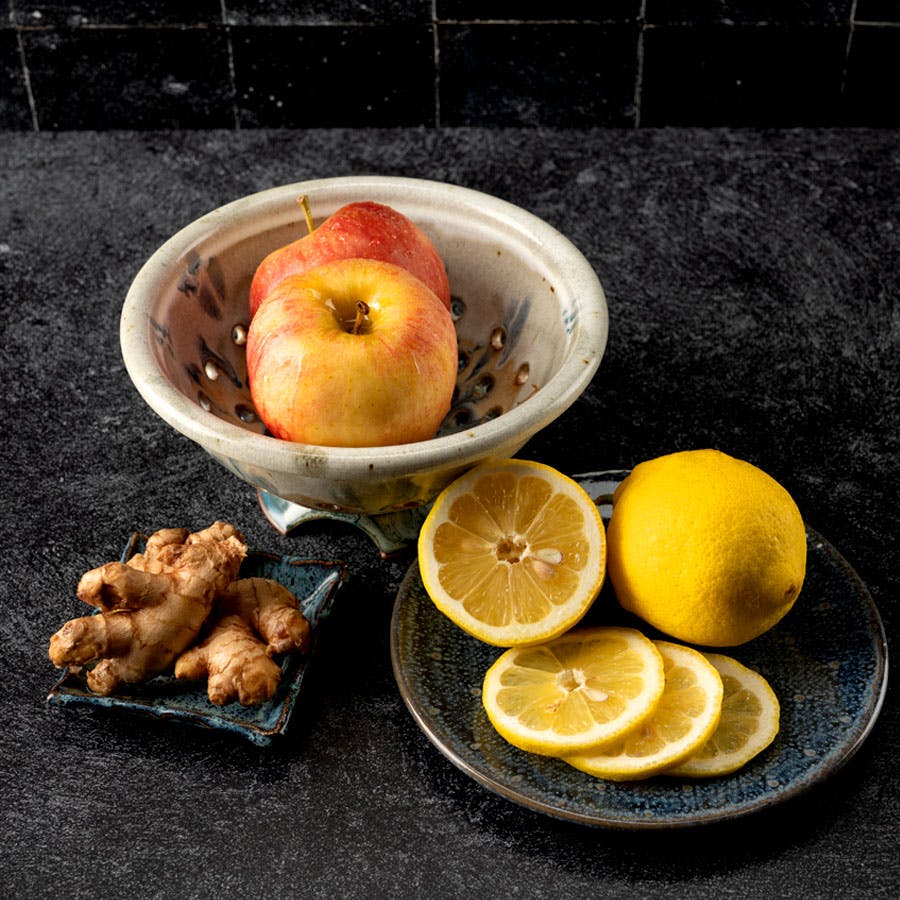 How To Make a Ginger Shot
Wash the fresh ginger root with a brush, then chop or break into smaller pieces leaving the skin on.
Juice the ingredients together. If you don't have a juicer, read up on how to make fresh juices with a blender.