There is some debate on how to make cold-pressed juice.
Real cold-pressed juice is made using a two-step process: chopping the produce with a grinder, then pressing slowly using thousands of pounds of force while its wrapped in a filter bag.
You may be most familiar with this method from equipment like the Goodnature X-1 or the Norwalk juicer, but this method actually dates back to 6000 BC when people in Israel would use a large stone as an olive crusher to grind the olives, and a rack-and-cloth press to extract the juice and oil.
Here are instructions for making real cold-pressed juice using the Goodnature X-1 Mini Pro in your cafe or restaurant. Similar quality juice can be made in larger production plants using the Goodnature X-1, Goodnature X-6, or Goodnature Maximizer.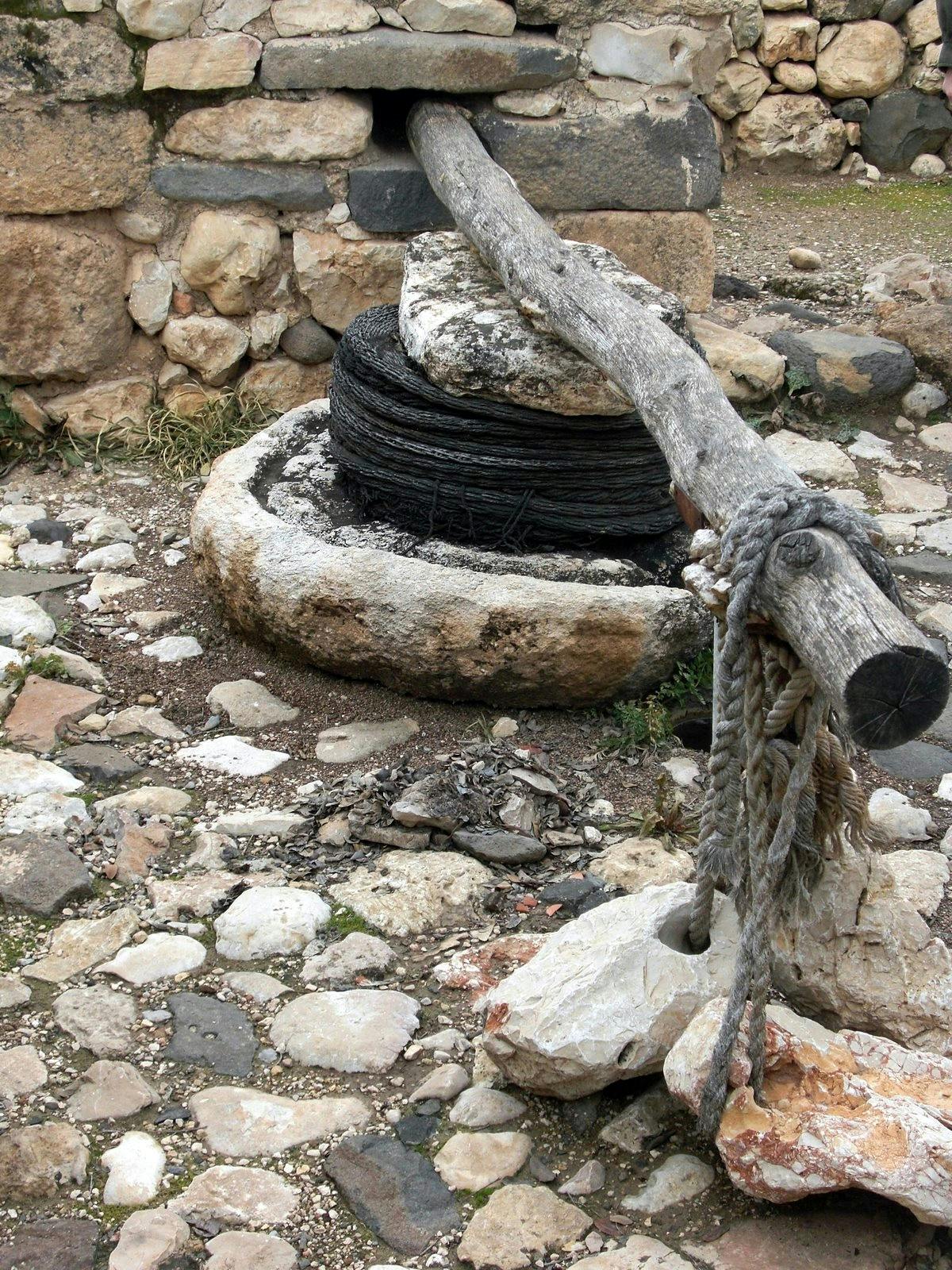 The Five Steps to Making Cold-Pressed Juice
Prepare the fruit by washing it using your preferred method.
If the fruit is too large to fit into the 4.3 inch wide opening of the Herbivore Grinder®, you will need to cut it down to size. For example, you will need to cut a pineapple into quarters.
Grind the fruit and vegetable and let it fall into the press bag. This bag acts as a filter, and will keep skins, seeds, and pulp out of your juice, improving the taste and shelf life of the juice.
If you are making a single juice (less than twenty ounces), you can use the "Single" speed button which is a ninety-second press. If you are making a larger batch of juice (up to sixty ounces in a single press) you can use the "Batch" speed which takes about four minutes.
The press will slowly apply pressure onto the fruit and vegetable pulp, extracting delicious, nutritious, and beautiful cold-pressed juice. Once the press is finished, you can refrigerate the juice for up to 3-5 days, or pour and serve immediately.
I hope this was helpful. If you have any questions please let me know in the comments below!
Related article: What is Cold Pressed Juice?
Comments
Hi, Why no need to homogenize cold-pressed juice? Could you explain why pls?
Jun 6, 2023
Robin Frey
Hi Luna, our chef and juice business consultant will email and help to answer your questions, thanks!
Jun 6, 2023
Is there a need to homogenize the product in the industry?
Jun 5, 2023
Hi Luna! No, there is no need to homogenize cold-pressed juice.
Jun 5, 2023
WOULD BE INTERSTED TO KNOW MACHINES AND THE PROCESS
Jun 2, 2022
Robin Frey
One of our team members will reach out to help answer any questions you have, thanks!
Jun 3, 2022
Am from uganda and i need more knowledge on how to start and ideas on preservatives thank you
Jan 13, 2022
Robin Frey
Hi Billy, One of our team members will be in touch, thanks!
Jan 14, 2022
Hi Charlie, I am currently developing some juices in a Green Star elite, with the intention of then converting them onto larger commercial machine. Apart from volume will the recipe input and yields change and effectively will may development work be redundant when I transfer to a commercial masitication. Thank-you.
Jan 18, 2021
Robin Frey
Hi Joanne, You can expect your juice ingredient yields to change whenever you switch to a different extraction technology, and sometimes they vary even by machine. All of our Goodnature juicers use true press extraction technology (a two step process) and the ingredient juice yields are relatively the same in all of our commercial juicers. That being said, it's always good to have a starting point for your recipes and you can always make adjustments when you switch extraction methods. We recommend reading up on the differences in the extraction methods and their pros and cons here: goodnature.com/blog/centrifugal-vs-masticating-vs-cold-press-juicers/ Let us know if you have any other questions, and if you need expert advice on recipes, we have a full time chef and juice business consultant on staff that can help!
Jan 19, 2021
Yes it is hard to juice out mango, but why can't the pureed mango be added just for a little thickness. I have tried it and it turned out great.
May 26, 2020
Charlie Wettlaufer
That is the way I recommend adding mango to juice when people ask about juicing a mango.
May 27, 2020
Raw juice better or organic Cold-Pressed Juice
Dec 14, 2018
Charlie Wettlaufer
Cold pressed juice is raw unless it is then HPP'd. There is confusion in that companies are using the term "cold pressured" to describe HPP, which is then confused with "cold pressed."
Dec 16, 2018
Please can I have a full list of fruit and vegetables that can be pressed by the goodnature cold press?. Thank you.
Nov 28, 2018
Charlie Wettlaufer
Here you go: https://community.goodnature.com/t/x-1-mini-batch-size-tips/350/3?u=charlie
Jan 17, 2019
Also, out of curiosity, how is it possible to cold press veggies like carrots (based on reviews on masticating juicers), but not a mango which is relatively soft and juicy.
Jun 23, 2018
Charlie Wettlaufer
The problem is that soft fruit like mangoes and bananas turn to mush and you can't squeeze the juice out. It is much easier to juice firm fruit and vegetables
Jun 25, 2018
Hi, I'm curious about juicing mangoes. Could I use one of those home juicers like Omega for a farmer's market type set up? If I were to scale it up from farmer's market to a small scale delivery type business (locally, city wide, or to an already established store), would I need to invest in a bigger machine? I'm new to this so please bear with me! Thank you.
Jun 21, 2018
Charlie Wettlaufer
It is difficult to extract the juice out of a mango. Most mango juice is actually mango puree with added sugar. So, you would puree mango in a blender with some water and add sugar. This is why you don't see mango as an ingredient in cold-pressed juice.
Jun 23, 2018
I love the X 1 mini its awesome!!
May 6, 2018
Hi Charlie, Do you have any recommendations for glass bottle manufacturers? Thank you for your blog and resources! Amey
Apr 10, 2018
Charlie Wettlaufer
Amey, Glass is hard to source. There are some nice expensive ones online you can find with a google search, or you can try to source them from China through alibaba. Most companies will send samples so you can check them out. Good luck!
Apr 11, 2018
Isnt cold pressed juice supposed to last for 30 days?
Apr 6, 2018
Charlie Wettlaufer
Not if it's raw! Only if it has gone through the HPP process.
Apr 8, 2018
I am interested to open juice bar shop For Fruits only it can be for Mango and ofokduo
Mar 27, 2018
Charlie Wettlaufer
Mohammad, a Mango cannot be juiced in the classical sense. Mango can be pureed with a blender. Lots of beverages that claim to be mango juice use mango extract which is made from syrup, not juice. I'm not sure what ofokduo is and couldn't find any info on it. What is it?
Apr 1, 2018
Good day Charles, is it possible to peel off the skin before feeding it into goodnature x-1 mini and again can I make atleast two glasses of juice using goodnature x-1 mini . Finally, can this machine be shipped to Nigeria. Thank you. Theo.
Mar 24, 2018
Charlie Wettlaufer
You can prepare the fruit or vegetables in any way you'd like before putting them into the X1 Mini. I recommend leaving the skin on most varieties, as it is faster this way and there are usually lots of nutrients in the skin (depending on the type). Normal output of a full batch of juice on the Mini is about 40-60 fluid ounces, or 1.1 - 1.6 Liters. So yes, you can definitely make two glasses of juice. We can ship world wide and have customers in Nigeria. Thank you
Mar 24, 2018