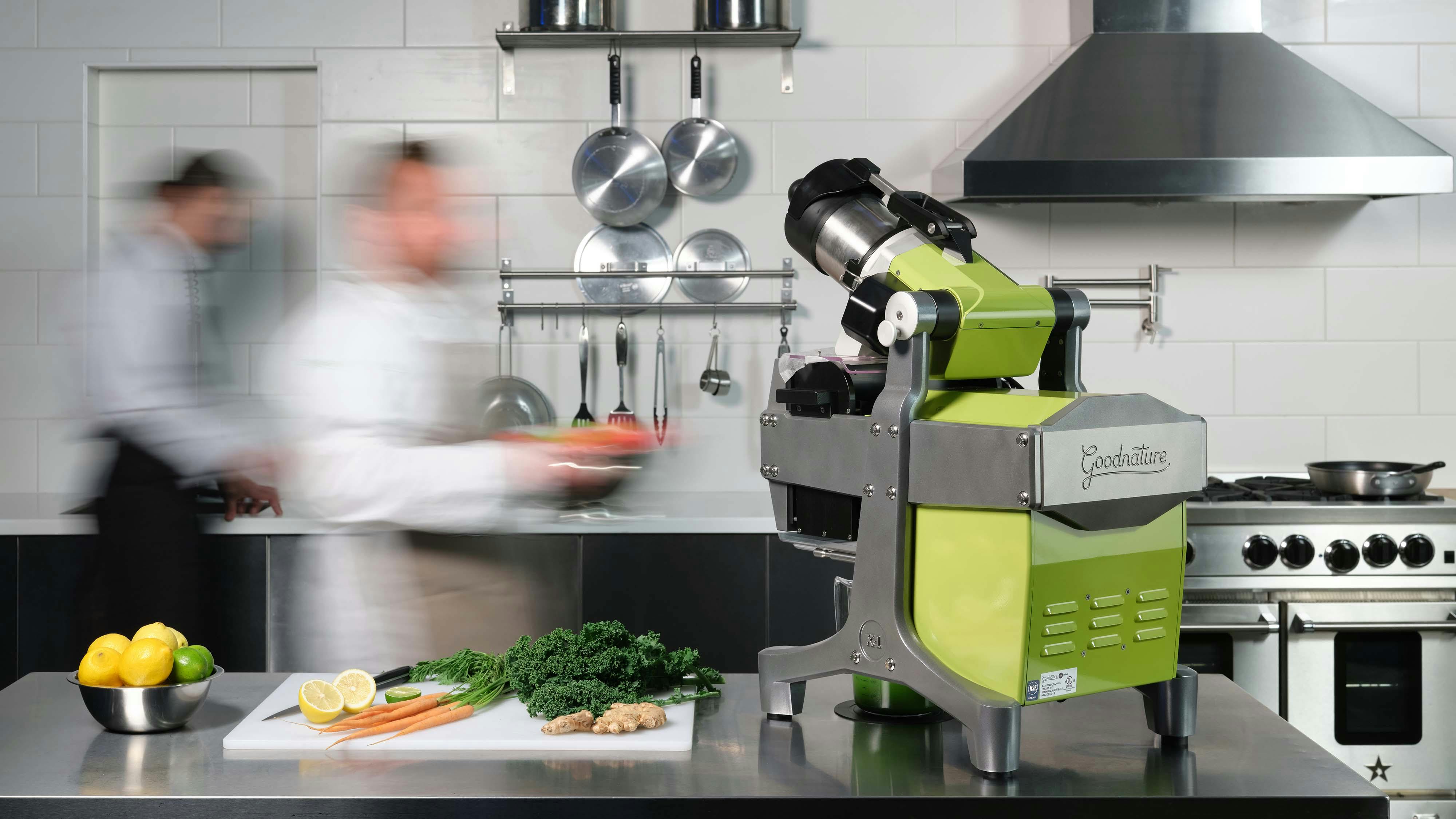 Goodnature X-1 Mini
As a continuation of our legacy with the Goodnature X-1, the X-1 Mini was invented to be small enough to fit on a counter, but large enough to serve businesses that demand commercial production volumes. Used by thousands of juice bars, restaurants, and juice delivery businesses.
X-1 Mini
When starting a cold-pressed juice business, the most important investment you'll make is the juicer. The X-1 Mini is engineered with one purpose in mind - be the heart of a successful juice bar, juice delivery, or bottled juice business.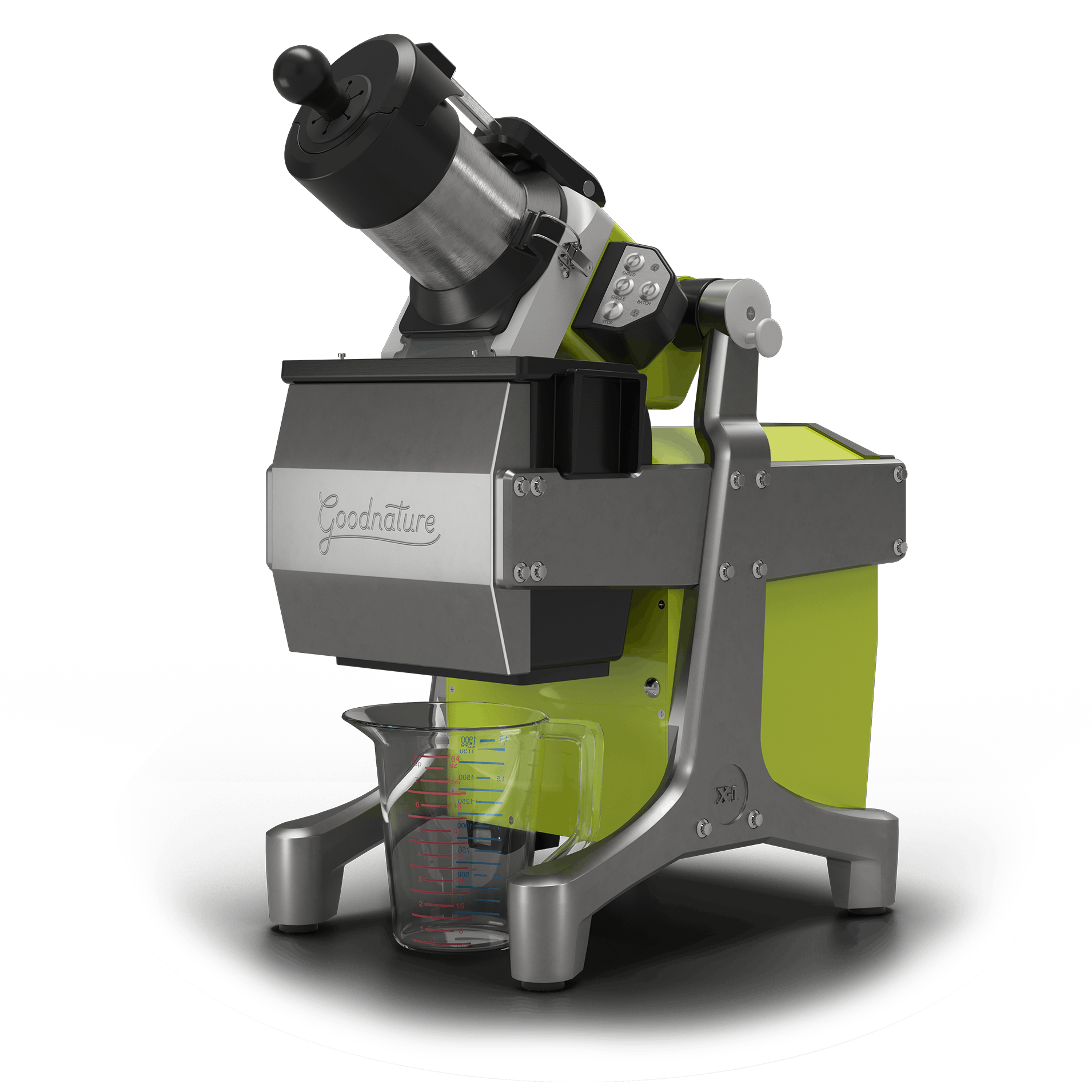 Why We Love the X-1 Mini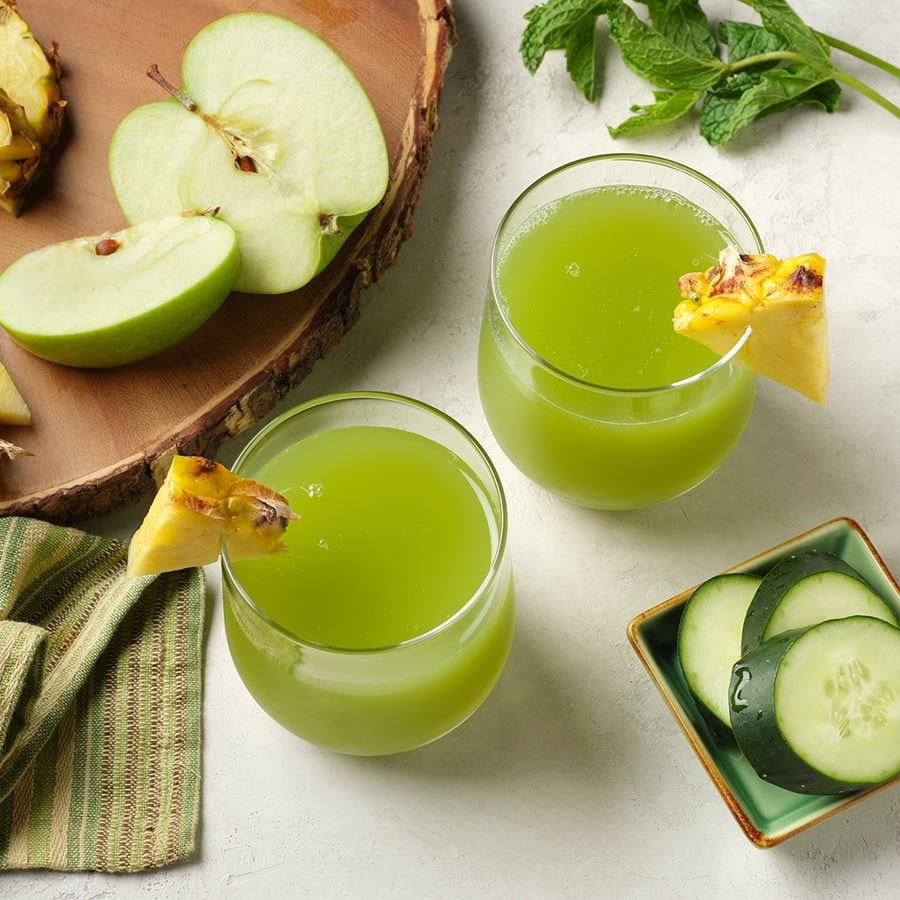 True Cold Pressed Juice
A Goodnature juice press is designed to deliver the most delicious and nutritious juice, staying as close to nature as possible.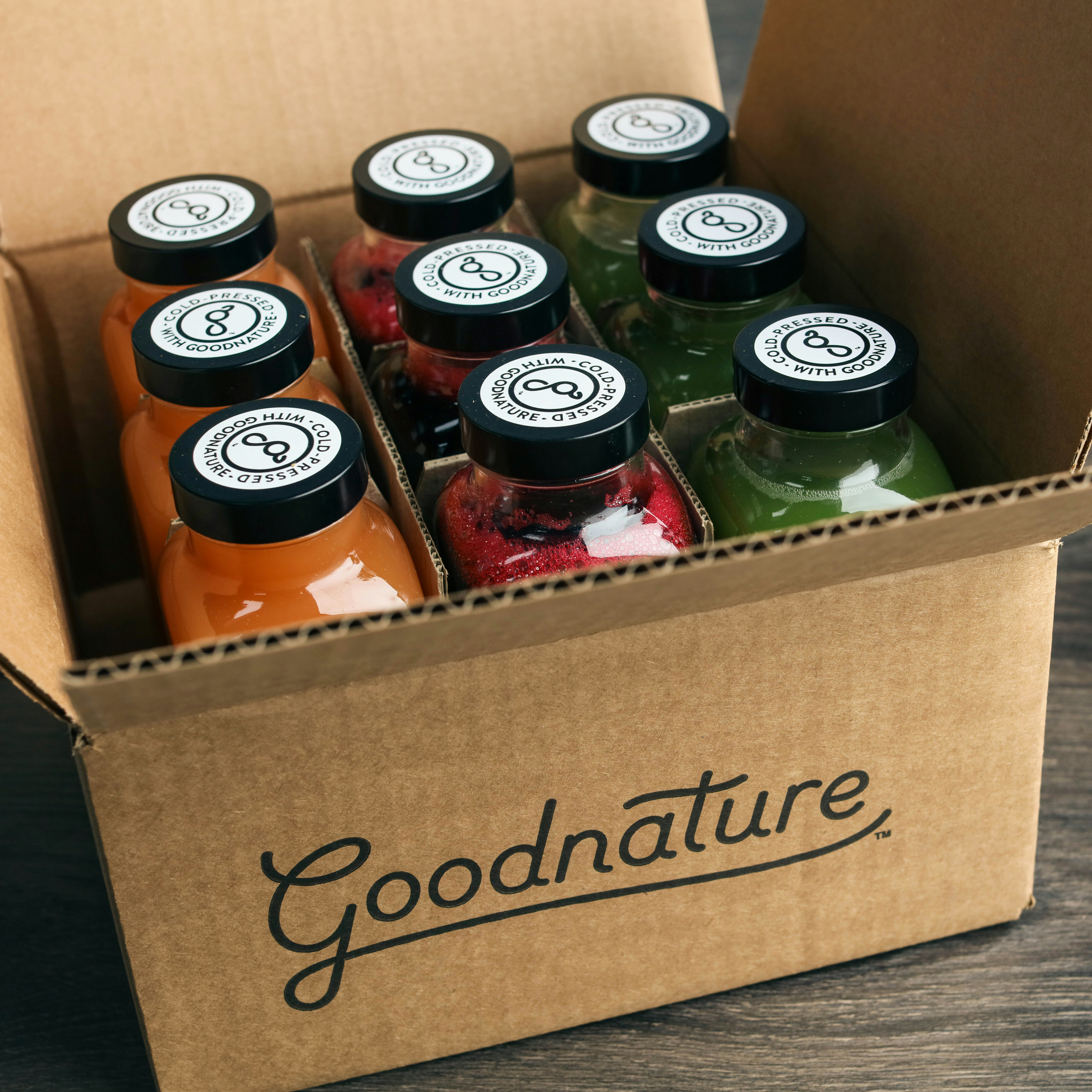 Commercial Quantities
The X-1 Mini is capable of producing more than 30 bottles of juice per hour for a juice bar or juice delivery business.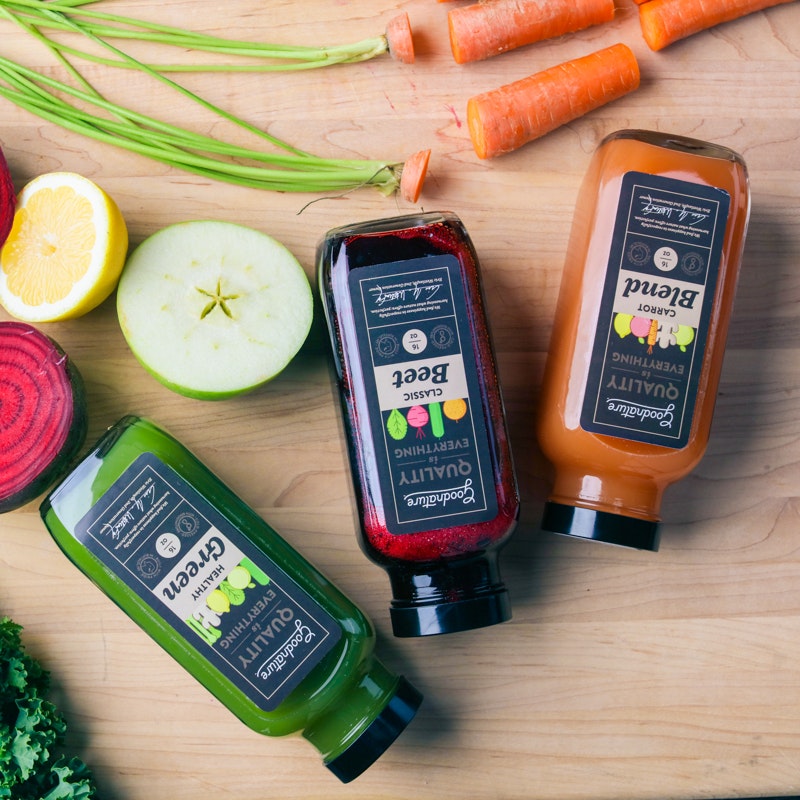 Ultimate Versatility
Goodnature juice presses extract nutrient dense juice from thousands of produce varieties.
Quality is everything
A Goodnature juice press brings out the best of each and every ingredient in your juice. Our patented two step process stays as close to nature as possible, helping you craft the most delicious juice you've ever served.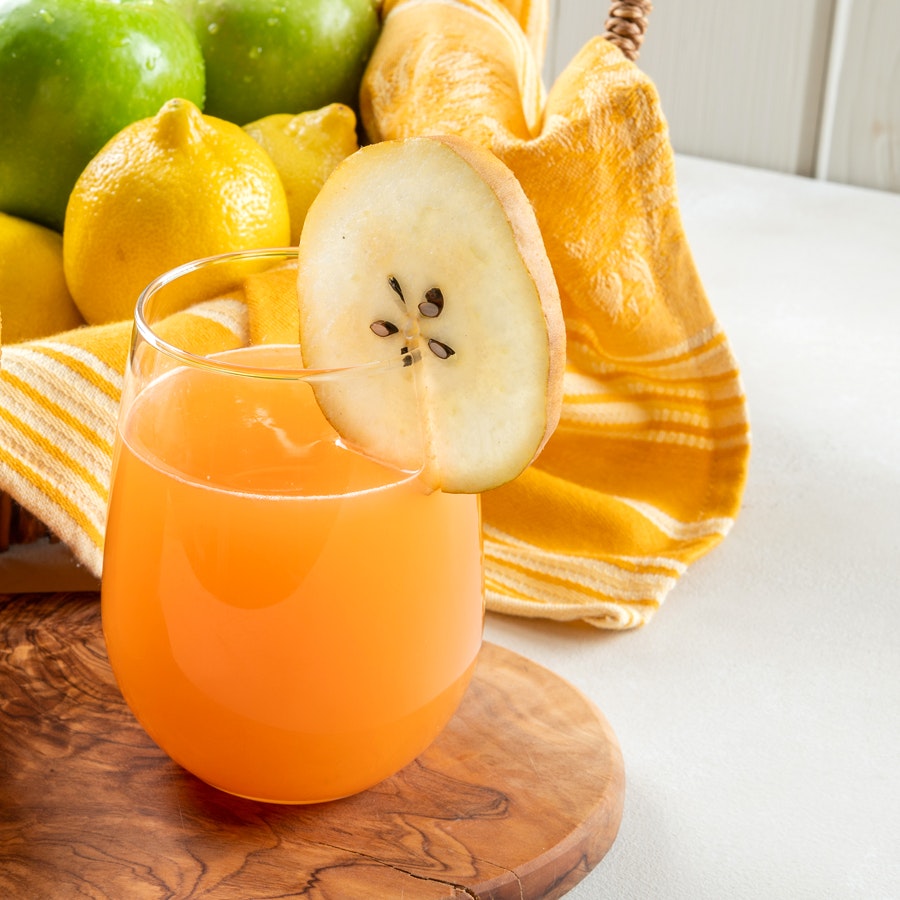 Happy Goodnature Customers
"The number one thing that sets us apart from our competitors is our machine, the Goodnature X-1 Mini."

Francesca and Freddy - Cranky Carrot Juice Co.
X-1 Mini Features
FreshFilter® Press Bags
Compostable, biodegradable press bags made from renewable resources. Single use bags cut down on labor time and help protect your customers from food-borne illness.
Herbivore® Grinder
Our patented grinder loves kale just as much as it loves apples, ginger, and even almonds, making it the most versatile grinder ever created.
WholeFruit Hopper
With a 5 inch wide mouth, there's no need to cut or peel most fruit and vegetables. Easily feed Herbivore® handfuls of kale, whole lemons, and more.
Press and Walk Away
Press-Safe Interlocks
Grinder and press are fully enclosed while operating. This protects the juice from contamination, and the operator from injury.
Elegant Engineering
A beautifully hand-crafted machine. Sweeping curves and rugged materials give the iconic Goodnature look. Two color options to choose from.
X-1 Mini Specifications
Capacity

5-7 lb/batch
2.3-3.1 kg/batch

Dimensions

31"h x 15"w x 27"d
79cm x 38cm x 69cm

Key Features

Dual pressing speeds, 8" hopper length, Herbivore® Grinder, WholeFruit Hopper, Adaptive Press, PresSafe Interlocks, FreshFilter® Press Bags, compact, quiet, elegant design

Max 12 oz Bottle Production

40-60 bottles/hour

Max 16 oz Bottle Production

28-56 bottles/hour

Max Output

3-6 gal/hour
11-23 l/hour

Typical 16 oz Bottle Production

22-30 bottles/hour

Weight

150 lb | 68 kg

Electrical Ratings

Single phase, 120v, 60Hz, 9 Amps
Single phase, 240v, 50-60 Hz, 2 Amps

Origin

Made in Buffalo, NY, USA – NAFTA certificate available upon request