Relieve stress, boost energy and enhance your mood...sound too good to be true? Well it's not! This Tropical Maca Smoothie recipe tops the chart with the powerful adaptogen maca as the star ingredient. Get in the mood for summer by starting off your day with this energizing smoothie for breakfast!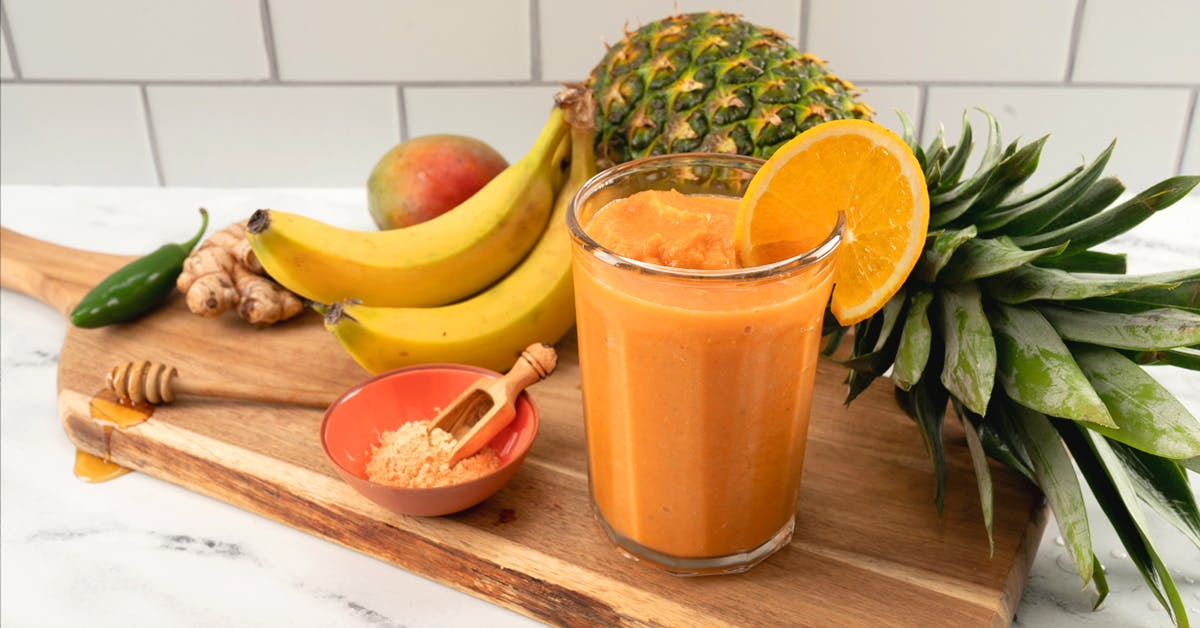 Chef Ari added in a touch of heat with the addition of a little jalapeño, which is also great for getting the metabolism going.

Why We Love This Smoothie
Good for managing weight. Fruit smoothies can tend to be sugary and high in calories. This tropical smoothie recipe is relatively low in calories, coming at only 200 calories per serving. There is some talk out there that maca can cause weight gain, however, after some research I found that maca helps support muscles which is why some people who are looking to gain muscle weight like to add it to their smoothies along with protein powder. But have no fear! This smoothie promotes overall heath in ways that support weight management, like kickstarting metabolism and increasing energy.
Amazing Taste. Sipping on this smoothie will take you to memories of sunbathing on the beach with the palm trees waving in the wind. Tropical flavors abound with the mango, pineapple, orange and banana ingredients.
Feeds your body and your brain. Maca, with it's mild taste and slight hints of butterscotch, is a great addition to smoothies. Not only does it have good flavor, it is also helps to reduce anxiety and enhance mood, improving mental health.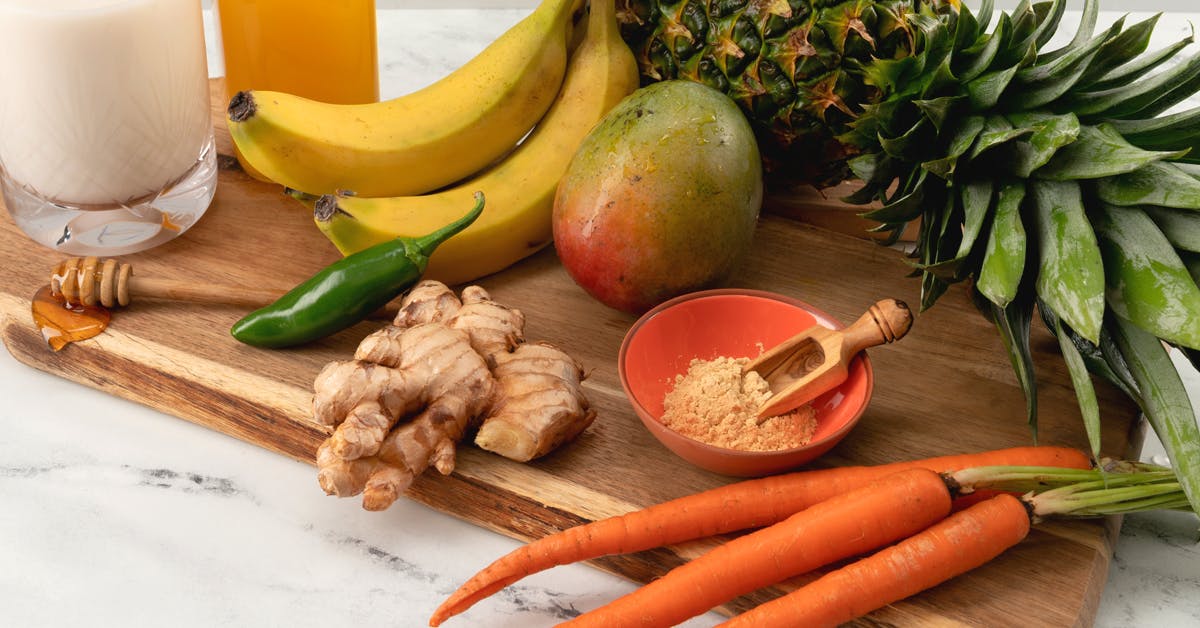 Don't forget to follow us on Instagram @goodnaturepro for recipes, tips and giveaways!