Vegetables are undeniably good for you. Full of vitamins, minerals, and phytonutrients, who couldn't use more veggies in their lives?
Now, let's be real for a moment. Many of us struggle to eat recommended the 2-3 cups of vegetables per day. What's more, some nutritionists and doctors are suggesting that we should be eating 8 (!) servings of veggies every day!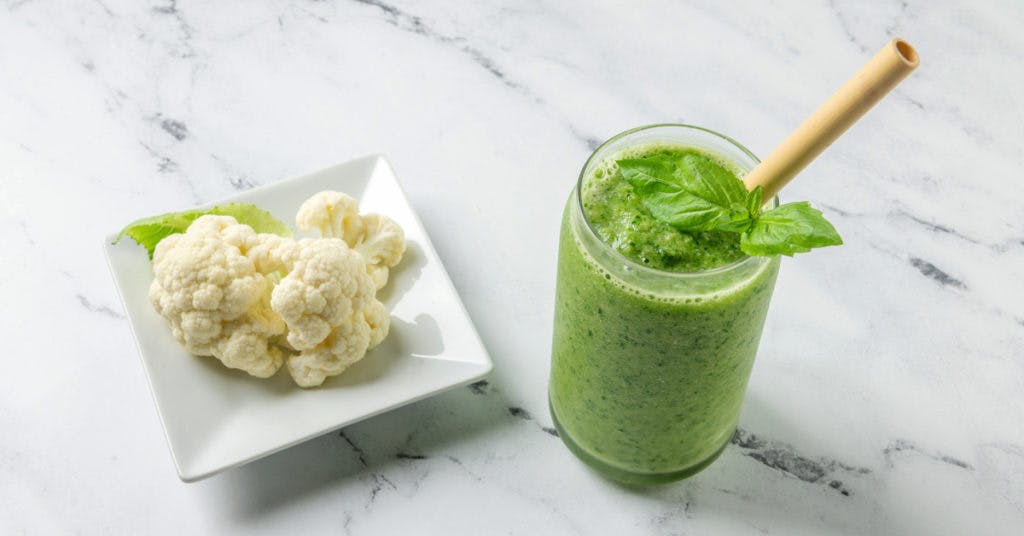 But don't panic! You don't have to cram an extra salad into every meal. Whether you're cooking for yourself, or for young ones, smoothies are an easy way to sneak an extra serving of veggies into your day. 
However, the prospect of doing so can be daunting. You may wonder "Which veggies taste good or are unnoticeable in smoothies?" Or maybe "How do you make sure your smoothie tastes good and not like a runny, blended salad?"
Expert chef Ari Sexner has done the work for you. Through trial and error, he developed the perfect cauliflower smoothie recipe.

It tastes like a bright and fresh fruit smoothie, with no indication that you are drinking veggies! It's mild taste is perfect for anyone, even if you have veg-averse kids (or are veg-averse yourself)!
Take the first step towards a healthy, vegetable-rich life with this yummy and fresh blend. 

Why We Love This Cauliflower Smoothie Recipe
Cauliflower is the perfect vegetable to include in smoothies. It has a mild flavor, is and is full of nutrients. Dietitians and nutritionists recommend it as part of a clean eating lifestyle due to its vitamin and mineral content and low kcal. 
Chef Ari created this healthy recipe to highlight cauliflower's flavor and texture in a delicious blend.
Here's what he had to say about his creation:
"Cauliflower is a very underused item in smoothies, but is sort of a hidden gem. It is very neutral in flavor, provides great nutrients, and is an emulsifying element. It works really well in green smoothies and less sweet smoothies. For this blend, we wanted to take the flavor profile up a notch by including another underutilized ingredient, the herb, basil."
As good as this smoothie tastes, its health benefits are even more impressive.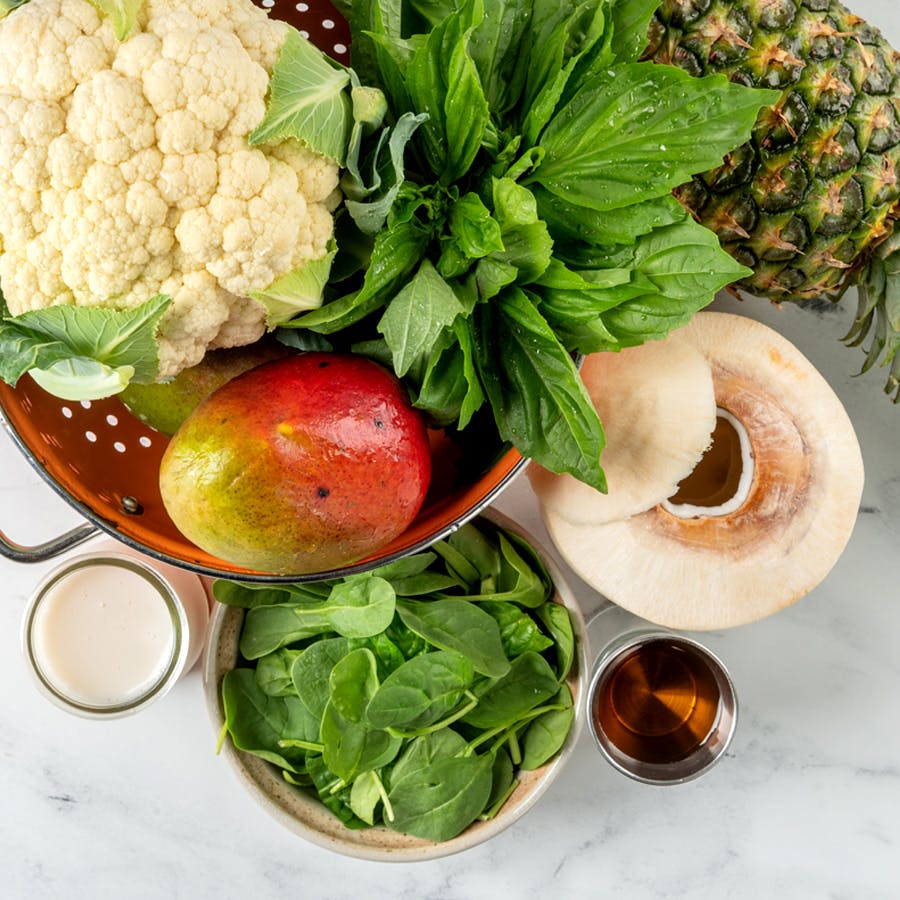 The Health Benefits of This Cauliflower Smoothie
The many benefits of this recipe include:
Great for overall wellness. Cauliflower should be called a superfood with its high levels of vitamin C,  calcium, potassium, and antioxidants. The basil in this blend gives you a great dose of vitamin A and phytonutrients!
May lower cholesterol. Cauliflower is high in fiber which has been found to lower cholesterol and support a healthy heart!
Anti-inflammatory. Basil and cauliflower naturally contain anti-inflammatory properties. 
Nutrient dense and gut healthy. The pineapple, almond, and mango in this blend are full of vitamin C and manganese while supporting your immune system and improving digestion.
Low carb, gluten-free and dairy-free. That keeps it kosher for a lot of common diets.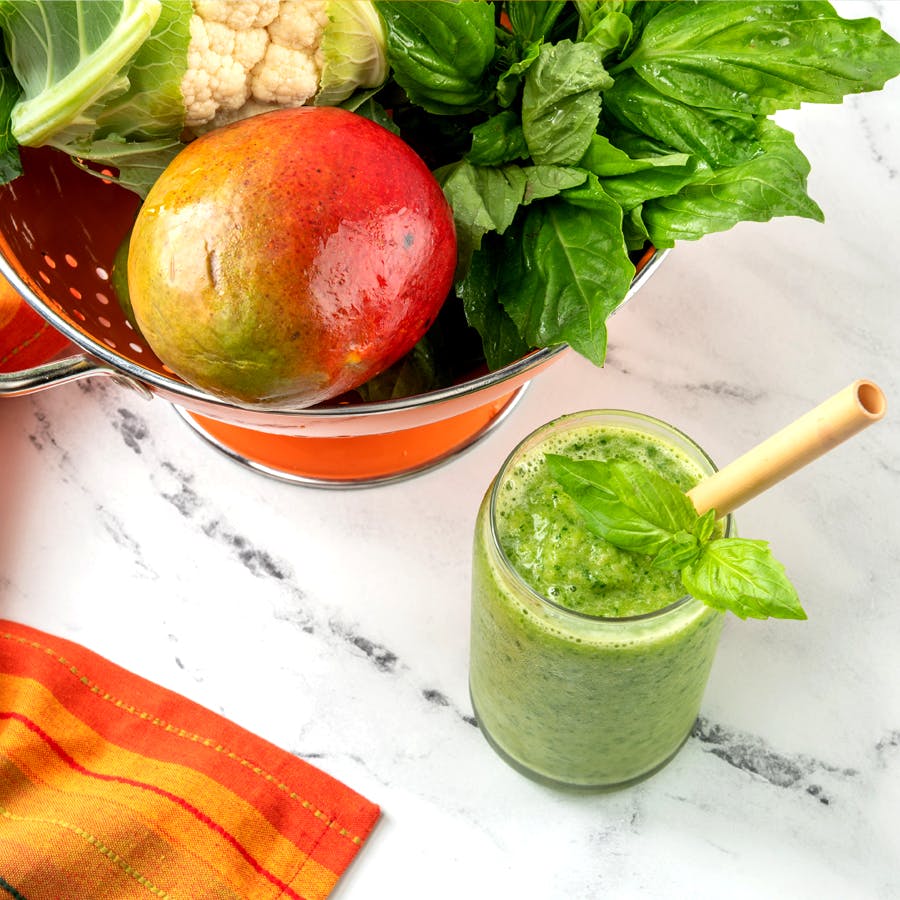 How to Pick a Ripe Mango
Finding a perfect, juicy, and sweet mango at your local grocery store or farmers market may seem like a challenge.
If you're unsure of what to look for to find a perfectly ripe mango, check out our article: How to Pick a Ripe Mango