This healthy immune boosting juice has it all, amazing taste and restorative power.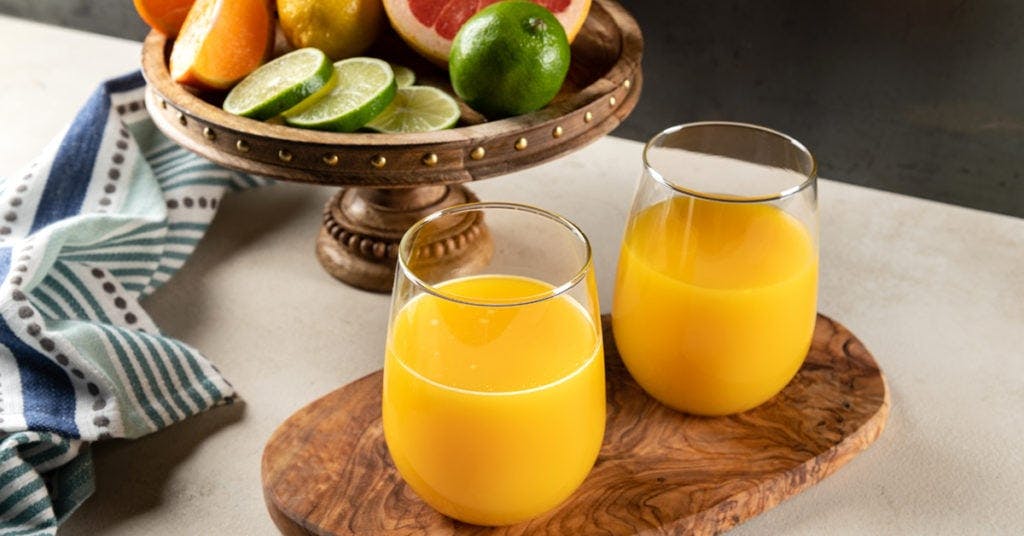 We are all looking for ways to boost our immune system, especially in the age of coronavirus. Chock full of nutritious ingredients like local honey and zinc, this juice will help you conquer  sore throats and take on flu season.

Why We Love This Immune Boosting Juice Recipe
Ginger juice, orange juice and grapefruit come together in this recipe to make a delicious, zesty and healthy juice that will help you feel energized and well.
Here's what chef Ari had to say about his creation:
"For this blend, we wanted to add as many immunity-boosting ingredients as possible. We added the most common citrus and local honey. The honey not only takes the edge off slightly from the acidic citrus, but can help with allergies. We use flavorless liquid zinc to support immune health too. Ginger and turmeric add a bit of heat and spice to round the whole blend out."
As delicious as this juice is, you won't believe all of its health benefits.

With cold and flu season almost upon us and COVID-19 still rearing its ugly head, keeping our immune system functioning at its peak performance is more important than ever.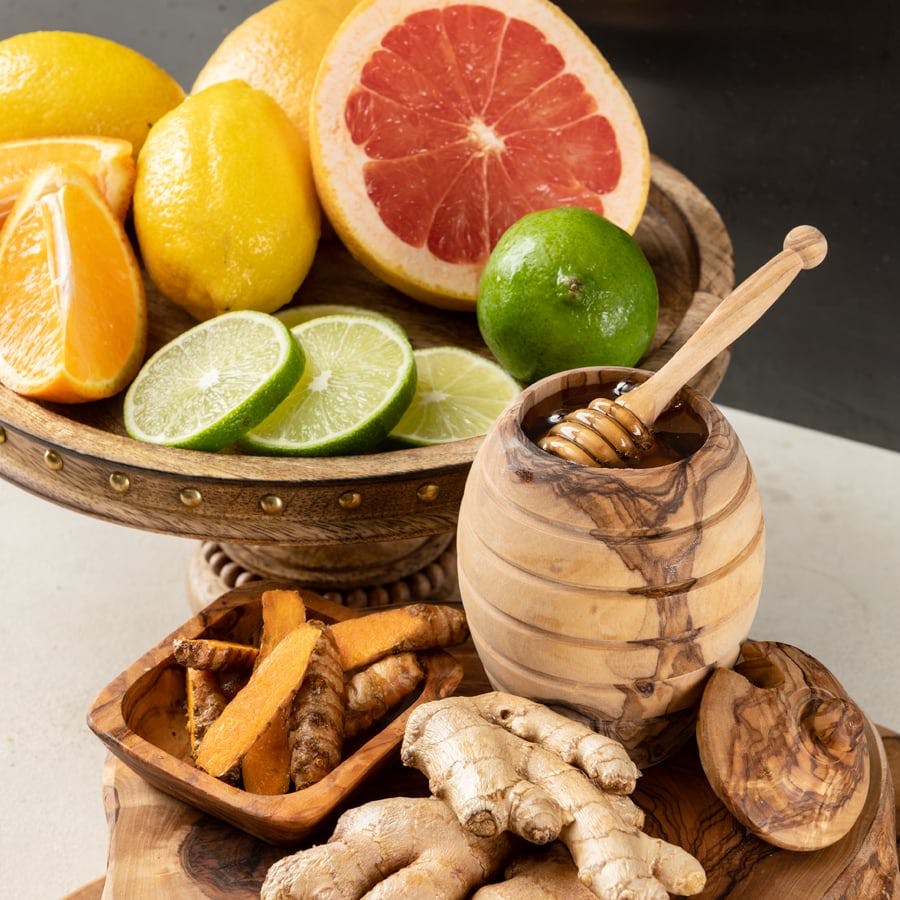 Check out this recipe's nutritious elements and their roles in boosting your immunity and keeping you healthy:
Citrus fruits are high in Vitamin C. Fresh juice from oranges and grapefruit give a healthy dose of Vitamin C. This nutrient contributes to immune defense by supporting various cellular functions of the immune system. Vitamin C also supports barrier function against pathogens and protects the body from environmental stress.¹
Zinc activates enzymes that fight viruses and bacteria. Zinc actually "turns on" cells that helps to destroy viruses and bacteria by breaking down their proteins!² What a great tool to have in your virus-fighting arsenal — I recommend getting a good dose of Zinc daily.
Consuming honey can help your body fight bad bacteria. Research has shown that eating honey increases cells (lymphocytes) that identify, build antibodies against, and kill microbes and microorganisms that are invading the body.³
Curcumin, the component found in turmeric, enhances antibody responses. Even at low doses, curcumin supports antibody responses by its ability to modulate the immune system.⁴
Nutrient-rich and naturally gluten-free. Fresh grapefruit juice adds vitamin A, potassium, and calcium and can support your body's ability to detox.
Cold and flu relief. Zinc helps your immune system and metabolism function, and has been shown to shorten recovery from a cold or flu.
Anti-inflammatory properties. Fresh ginger and fresh turmeric pack a nutritious and antibacterial punch that can even lower your cholesterol!