Summer has come to a close, and our beach days are behind us.  Luckily, you can have the best the ocean has to offer all year long with this sea moss smoothie recipe.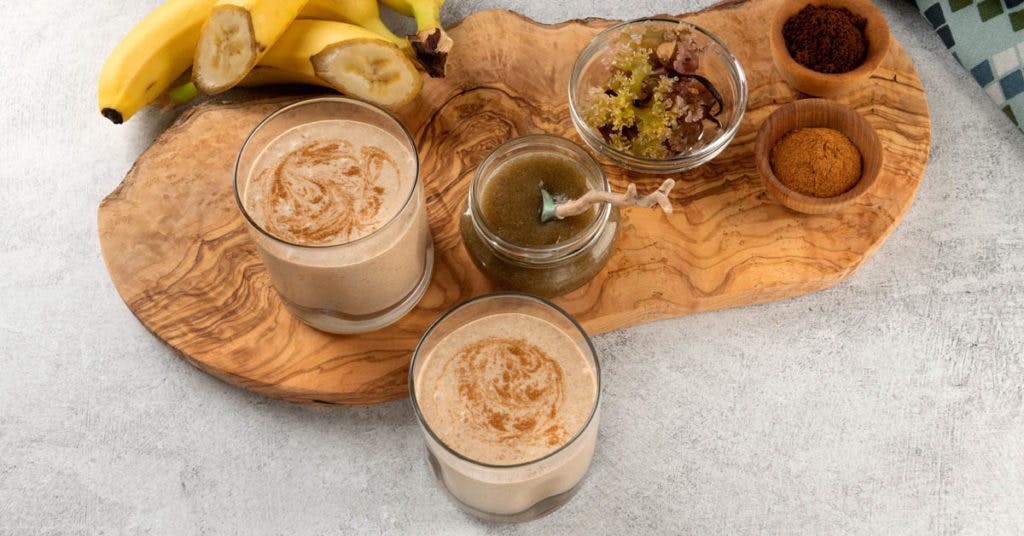 Sea moss became a major trend on social media when Kim Kardashian mentioned that she's a fan of it. Known as Irish moss or Irish sea moss, sea moss isn't actually moss, it's a type of algae common to Jamaica and St. Lucia!
It's a popular superfood with tons of health benefits. However, it's ocean-y flavor can be a turn off for some. Additionally, some sea moss on the market is bleached, making it questionable for your health (yikes!).  We recommend Scotts Wholistic, our trusted source for wild-harvested, raw sea moss.
Expert chef Ari Sexner has created a recipe that balances this nutrient-rich Jamaican delight with creamy coconut milk and natural sweeteners for a delicious and beachy blend. Warm autumn spices give this recipe a kick and a welcome fall twist. 
He's also provided instructions and tips on how to make sea moss gel. Join the hundreds of juice bars and wellness cafes that are selling homemade sea moss gel, increasing profit for their business and improving the health of their customers! You can find the recipe for making a jar of plain sea moss gel on our recipe archive.
Why We Love This Sea Moss Smoothie Recipe
Raw sea moss has a naturally strong flavor, but chef Ari doesn't shy away from a challenge. His recipe is flavorful and balanced, and respects the local ingredients of the Caribbean.
Here's what he had to say about it:                                                                                        
"Sea moss has only become more and more popular over the years. What you need to look out for most with sea moss is that you are sourcing the correct product. Many options available to the public are cultivated and/or bleached. The product should smell like the ocean and not bleach. We use wildcrafted raw sea moss from Scott's Wholistic (available on the Goodnature Markeptlace).

Sea moss is very popular and grown in the Caribbean, so we wanted to incorporate some of those flavors into the blend, but also use items that could be sourced locally. For the smoothie base, we use coconut milk lightly sweetened with dates and bananas, and for the spices, we use both fresh ginger and turmeric (for a kick) as well as cinnamon and clove for a toasty, autumn flavor. Feel free to experiment with other dry spices to put your own unique twist on it, such as allspice, nutmeg, etc. "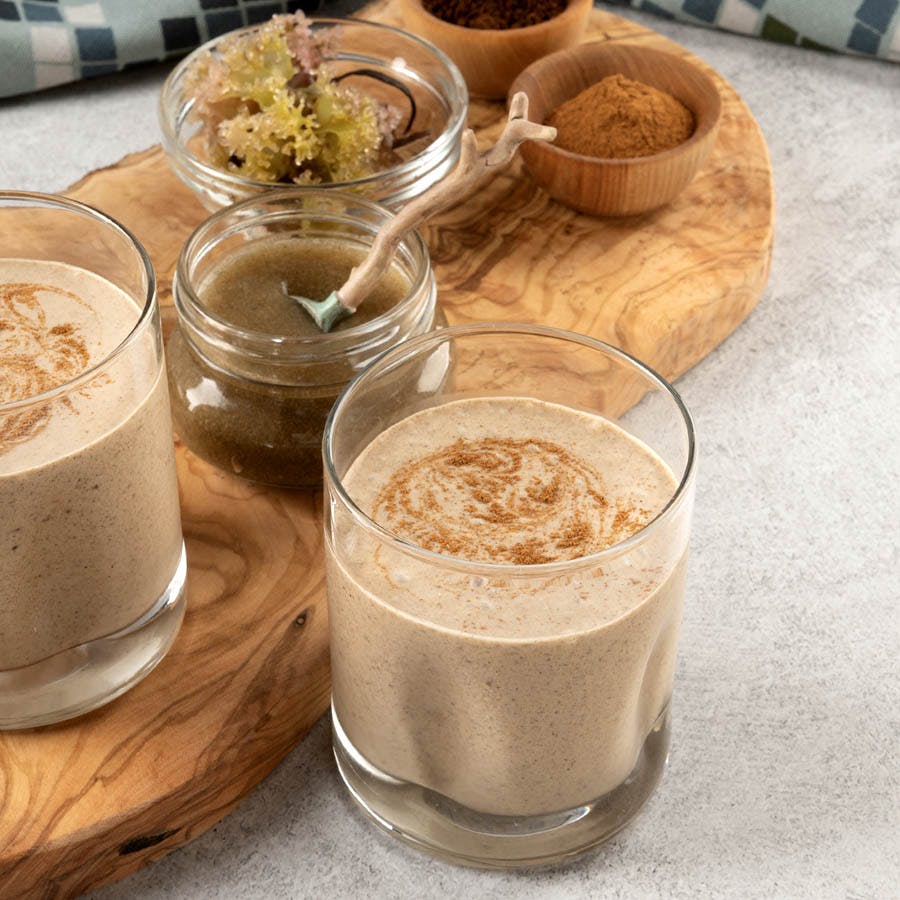 As bright and yummy as this smoothie is, the health benefits are even more impressive. 
The Health Benefits of Sea Moss
Naturally gluten-free and nutrient dense: Sea moss is a fantastic source of vitamin C, magnesium, calcium, and amino acids. No need to take supplements with this drink!
Antioxidant-rich: Sea moss and other algae are full of antioxidants. 
Great for your thyroid:  Rich in iodine, sea moss supports the health of your thyroid gland.
Alkaline: With a PH of 9.0, sea vegetables are an alkaline food group.