When we asked Chef Ari to come up with an energy-boosting smoothie that would be good for pre-work out, stamina and endurance, he gave us this quick and easy-to-make Blueberry Smoothie with Cordyceps Mushrooms recipe.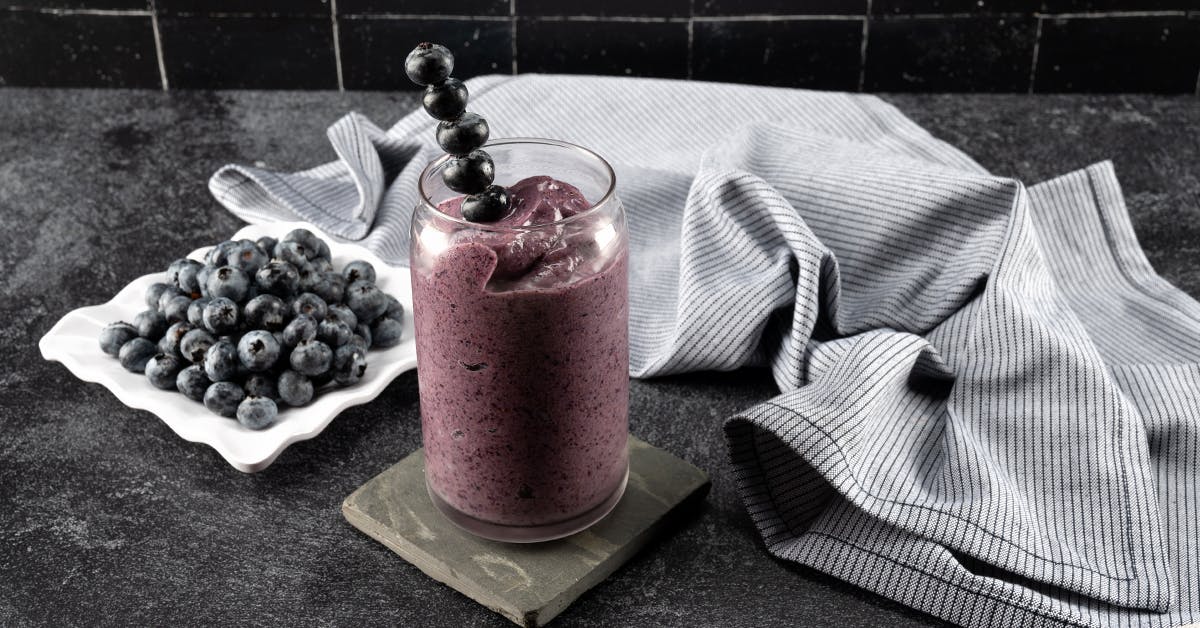 Why We Love This Pre-Workout Smoothie
Simple recipe and easy to make. With only 7 ingredients and virtually no prep other than taking items out of the fridge and freezer, this smoothie recipe is perfect for breakfast on-the-go or a pre-workout meal.
It's a great to have before hitting the gym. Compounds in cordyceps help to increase blood flow and oxygen while exercising, giving you the energy to work out longer with increased endurance.
Feed your brain. When taking cordyceps, research has shown an increased oxygen uptake in the brain that helps increase blood flow to brain cells, improving many aspects of cognitive performance. This includes improving memory and learning capacity, as well as fighting mental fatigue. Yet another reason to make this your morning go-to smoothie.
Fight inflammation the healthy way. It's no secret adding berries to your diet is good for inflammation. They are full of vitamins and antioxidants and also compounds that regulate your immune system, which can reduce chronic inflammation.

Check out our other healthy smoothie ideas: