We've all seen the little microgreen leaves gracing the plates of chef-made dishes in fancy restaurants, but other than their visual appeal, why should we use microgreens?
Aside from looking like cute little miniatures of our favorite greens, microgreens are actually super healthy, being concentrated in nutrients. They can contain up to forty times the amount of nutrients found in the mature leaves of the same plants!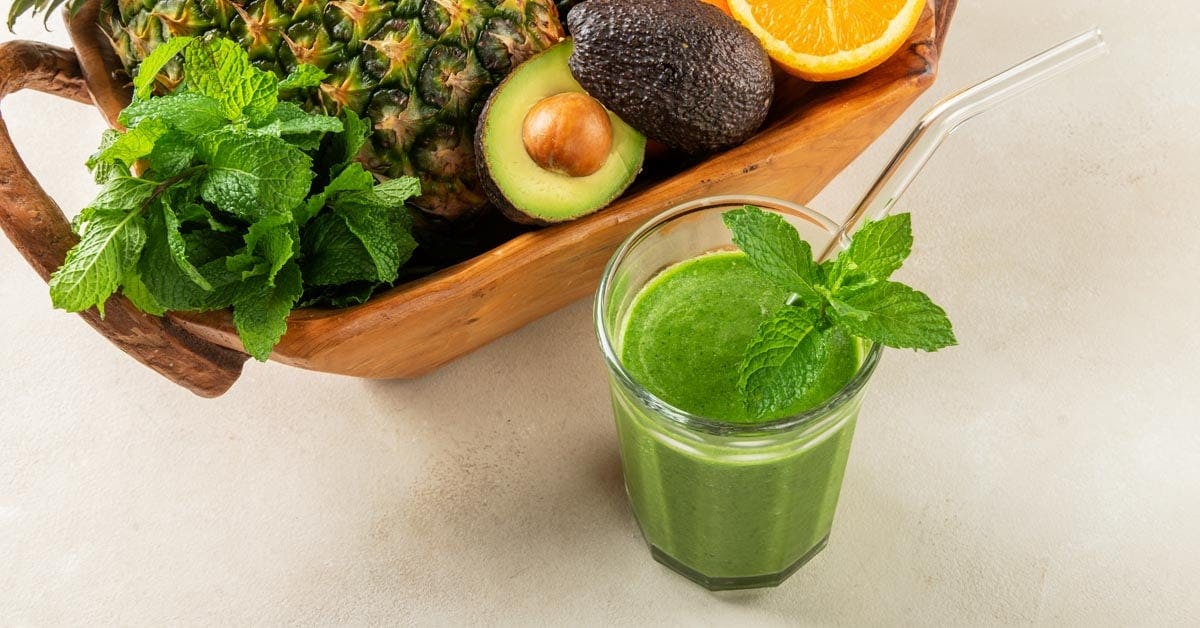 How To Make a Microgreen Smoothie
Are microgreens good for smoothies? You bet they are! Being so chock full of vitamins, minerals, and enzymes, you don't need a lot of them to make a big nutritional impact on your smoothie. Perfect for breakfast or a boost of energy in the afternoon, this green smoothie is just the ticket to give your body the fuel it's been craving.
But whatwhat microgreens are good for smoothies? Pea shoots make a great smoothie ingredient due to their high concentration of nutrients while imparting a fresh and light flavor. See what our chef said about the ingredients in his latest smoothie recipe creation:
"Microgreens are very nutrient dense, and for this smoothie I wanted to keep it fresh and light, so I chose a micro pea shoot. This balances well with the avocado, orange, and coconut water. A touch of mint brings the freshness up to the next level."
Can I blend microgreens? Yes, most definitely!  Blending microgreens is one of the easiest and quickest way to consume your daily quota of healthy green vegetables.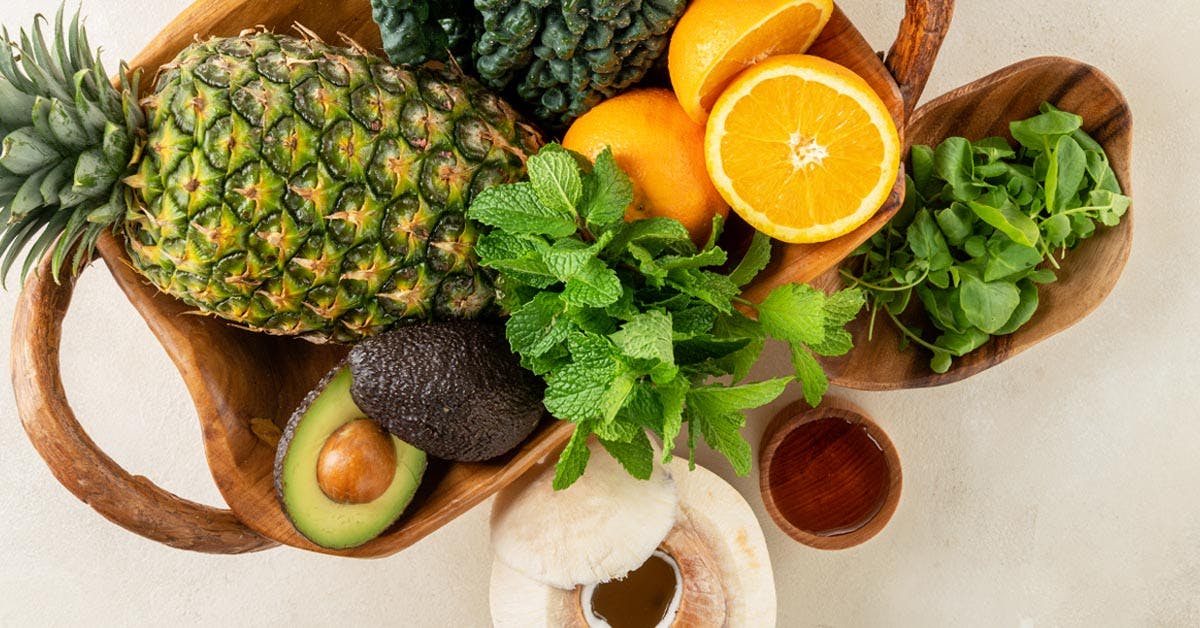 Smoothie Ingredients
Avocado
Microgreen Pea Shoots
Coconut water
Frozen pineapple
Orange juice
Kale
Agave nectar (or other natural sweetener)
Fresh mint
Ice
Equipment Needed
This smoothie recipe is really easy to make, just blend all the ingredients together!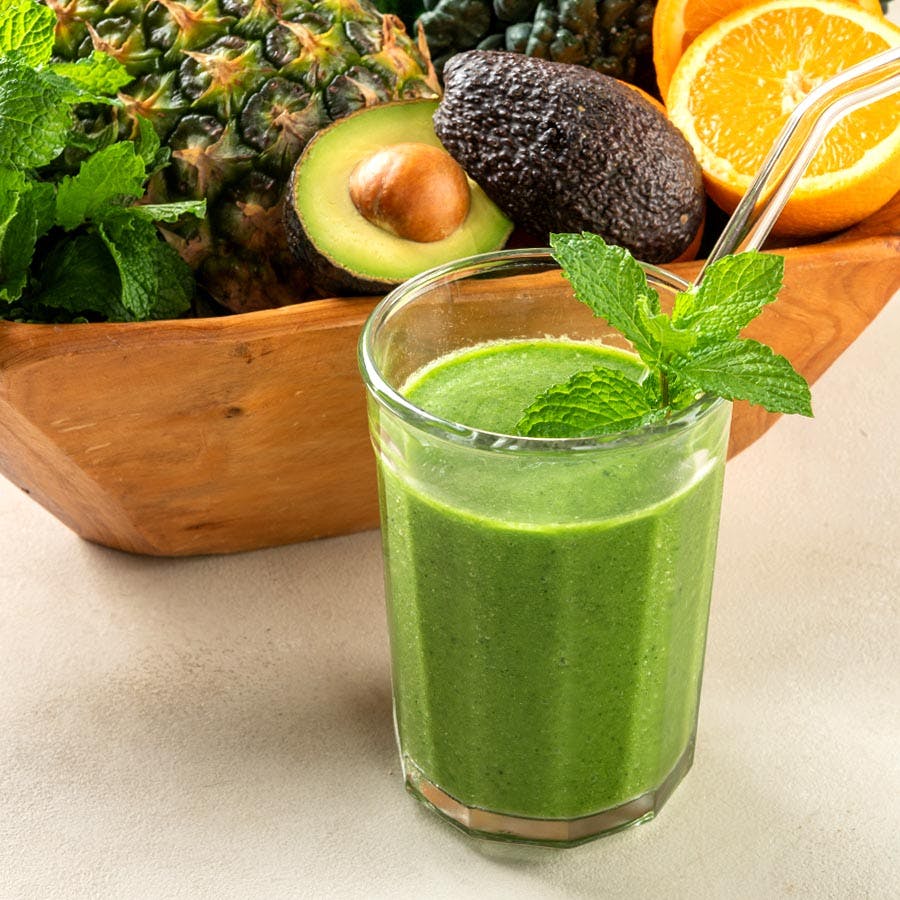 Frozen fruit smoothies make great breakfast choices. Check out our other healthy smoothie ideas: