If you're looking for a unique nut milk recipe that not only tastes great, but has amazing anti-aging benefits, look no further! This almond milk recipe was formulated by Chef Ari to help the body maintain healthy skin, bones, and cardiovascular function.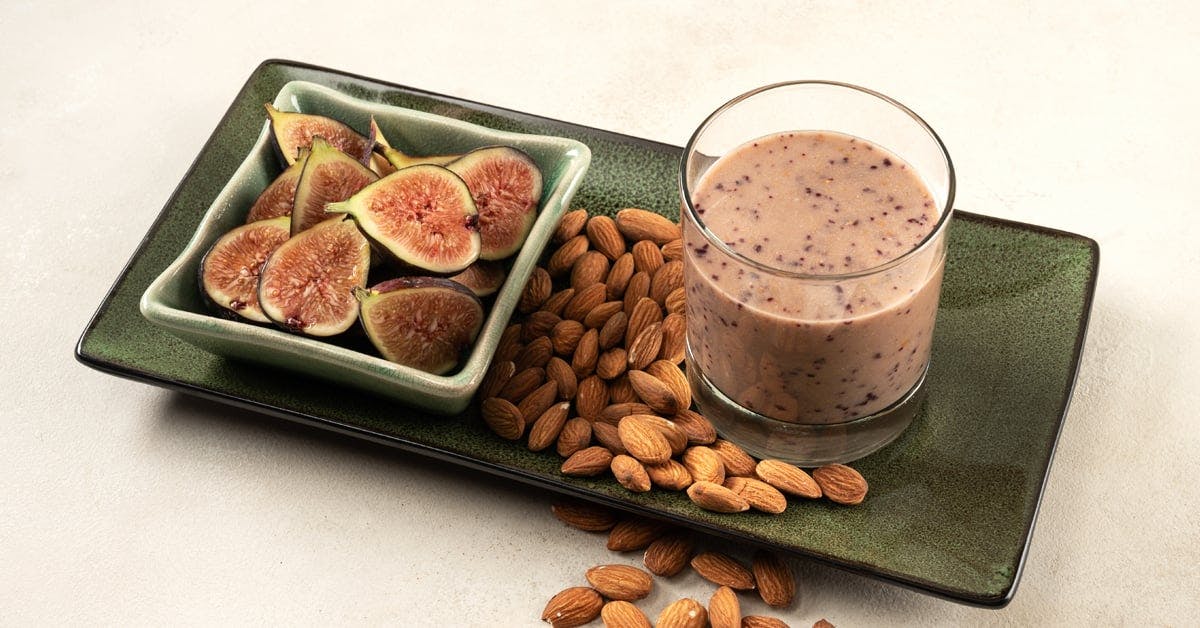 Learn why Chef Ari chose these specific ingredients for his amazing recipe creation:
"For this almond milk, we wanted to build the recipe around figs and chaga mushroom powder for their medicinal health benefits. The flavor is earthy but not too overpowering. We used fresh figs for a more mellow and deep sweetness, you can also use dried figs or fig syrup if not in season.

To go along with the earthy sweetness, we find adding citrus zest to the milk is a great way to add some freshness that can really cut through not only the richness of the plant-based milk but also balances out the earthiness. We used the zest of oranges to infuse the citrus flavor instead of the juice because adding citrus juice could cause the milk to curdle.

The Chinese Five Spice is used to add some depth, which highlights the flavor. You can make your own Chinese Five Spice blend if you would like—it always consists of cinnamon, fennel seed, star anise, and clove, and the fifth ingredient is made with either ground ginger or peppercorn (white or Szechuan)."

Why We Love This Fig Almond Milk
The flavor. When I sipped this fig milk for the first time, I thought, "This has all the autumn feels".  It reminded me of gatherings around a warm bonfire, cozy sweaters, and colorful, crisp fall leaves. I think this is due to the warming Chinese Five Spice and the orange zest. Whatever it is, it's really darn good and I can't wait to share with my friends and family this fall.
The benefits. I am a big fan of medicinal mushrooms, and I take them as supplements every day, so needless to say this fig milk is my jam. You can read more about the benefits of chaga mushroom in the article I wrote here: Chaga Mushroom: Benefits, Uses, and Recipes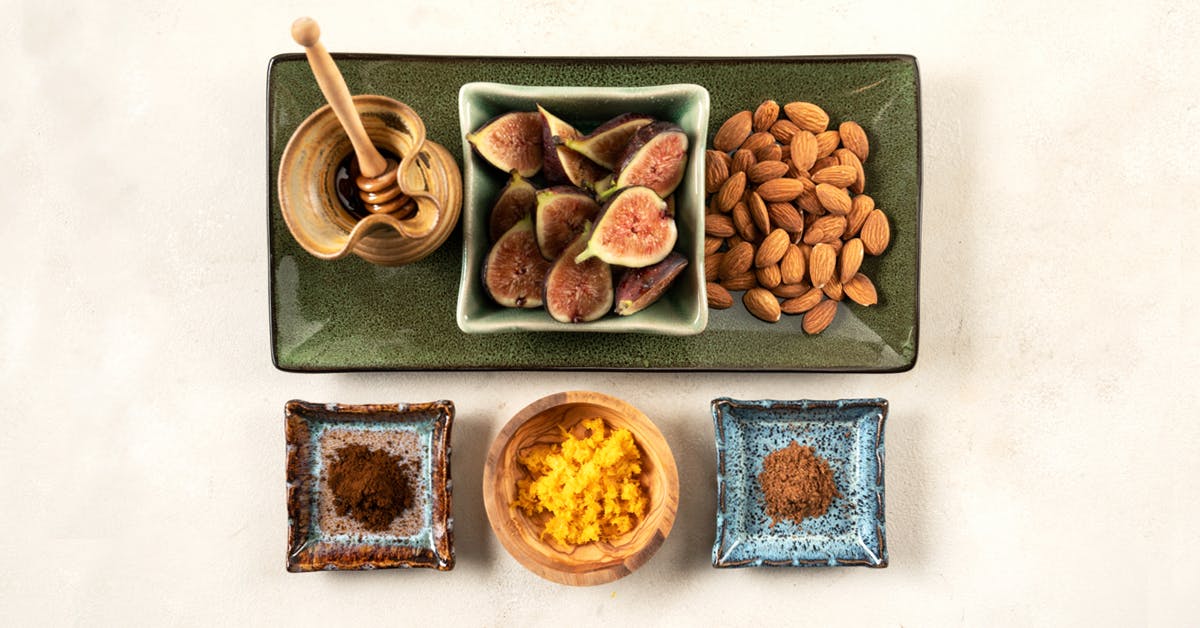 Fig Milk Benefits
Strengthens Bones
Lowers Blood Pressure
Protects Cells and Tissues 
This particular fig milk recipe has been crafted using chaga mushroom powder to make it even more beneficial to the body.
Strengthens Bones
Figs are a good source of calcium and potassium, both known to improve bone density, which can help to prevent osteoporosis and other bone health issues.

Lowers Blood Pressure
Figs contain large amounts of potassium, which can help control blood pressure by causing blood vessels to relax. Potassium can also help improve vascular health and decrease the risk of heart disease. The polysaccharides and phenols present in chaga mushroom make it incredibly effective at reducing blood pressure and decreasing the risk of developing hypertension. Almonds have also been known to reduce blood pressure and improve blood flow.

Protects Cells and Tissues
Figs and chaga mushrooms are rich in protective plant compounds called polyphenols, that act as antioxidants. These polyphenols provide a significant protection against several chronic diseases such as cardiovascular diseases, cancer, diabetes, infections, aging, and more. 
Want More?
Check out our other plant-based milk recipes on-point for fall weather!