Premium Grade Matcha Green Tea - 500g (1.1 lbs) bulk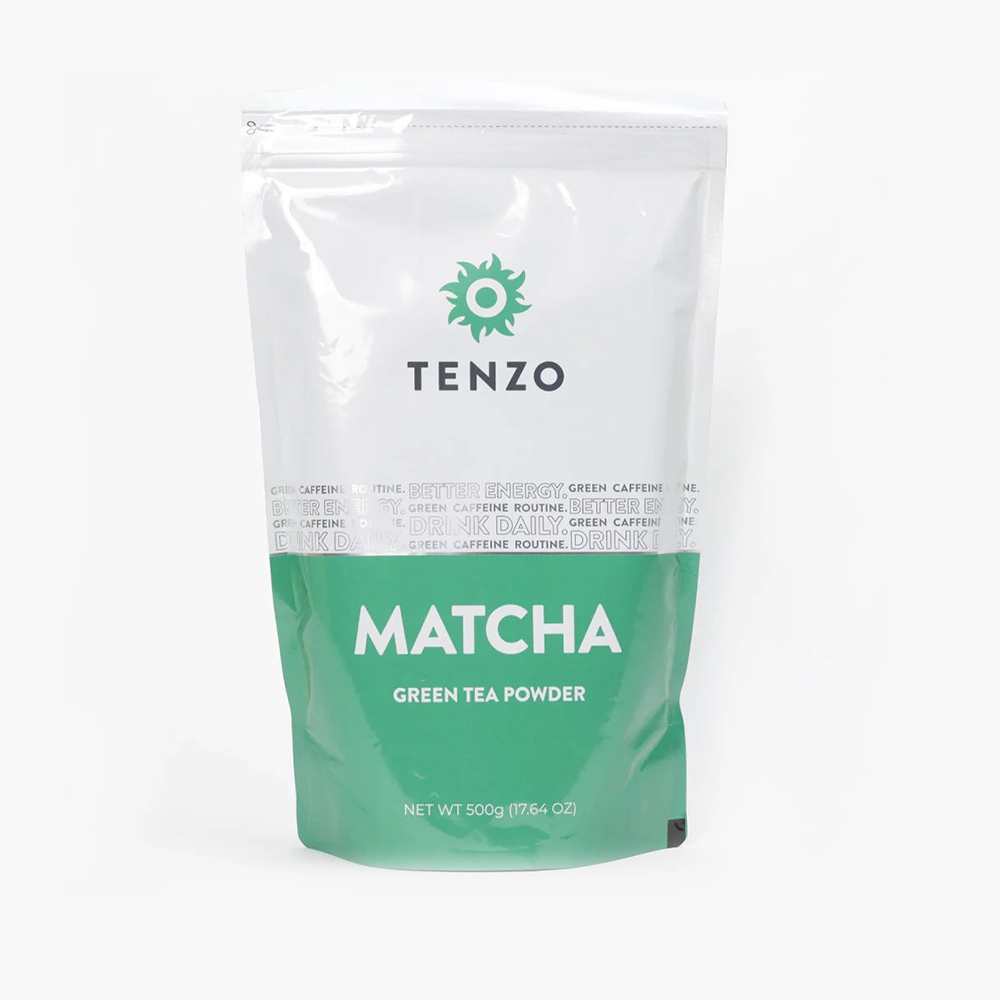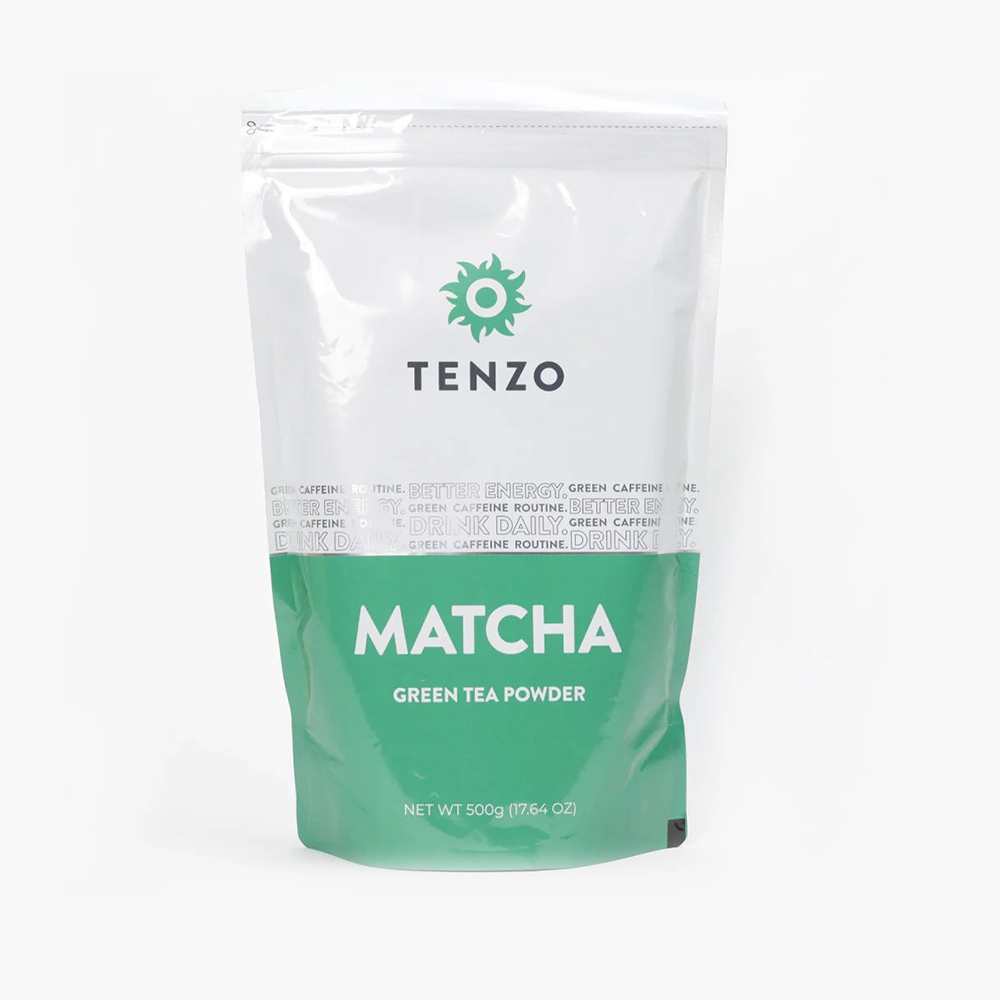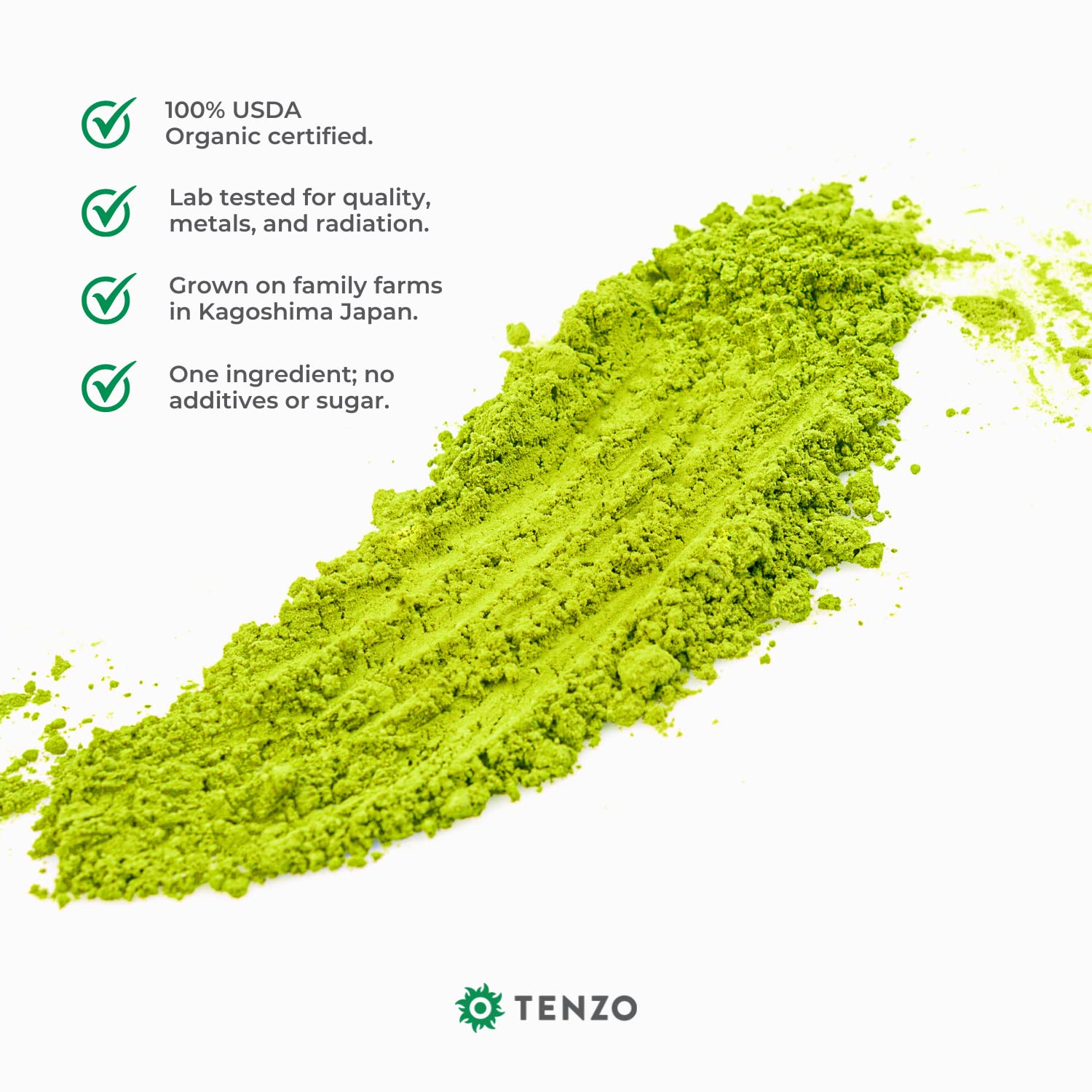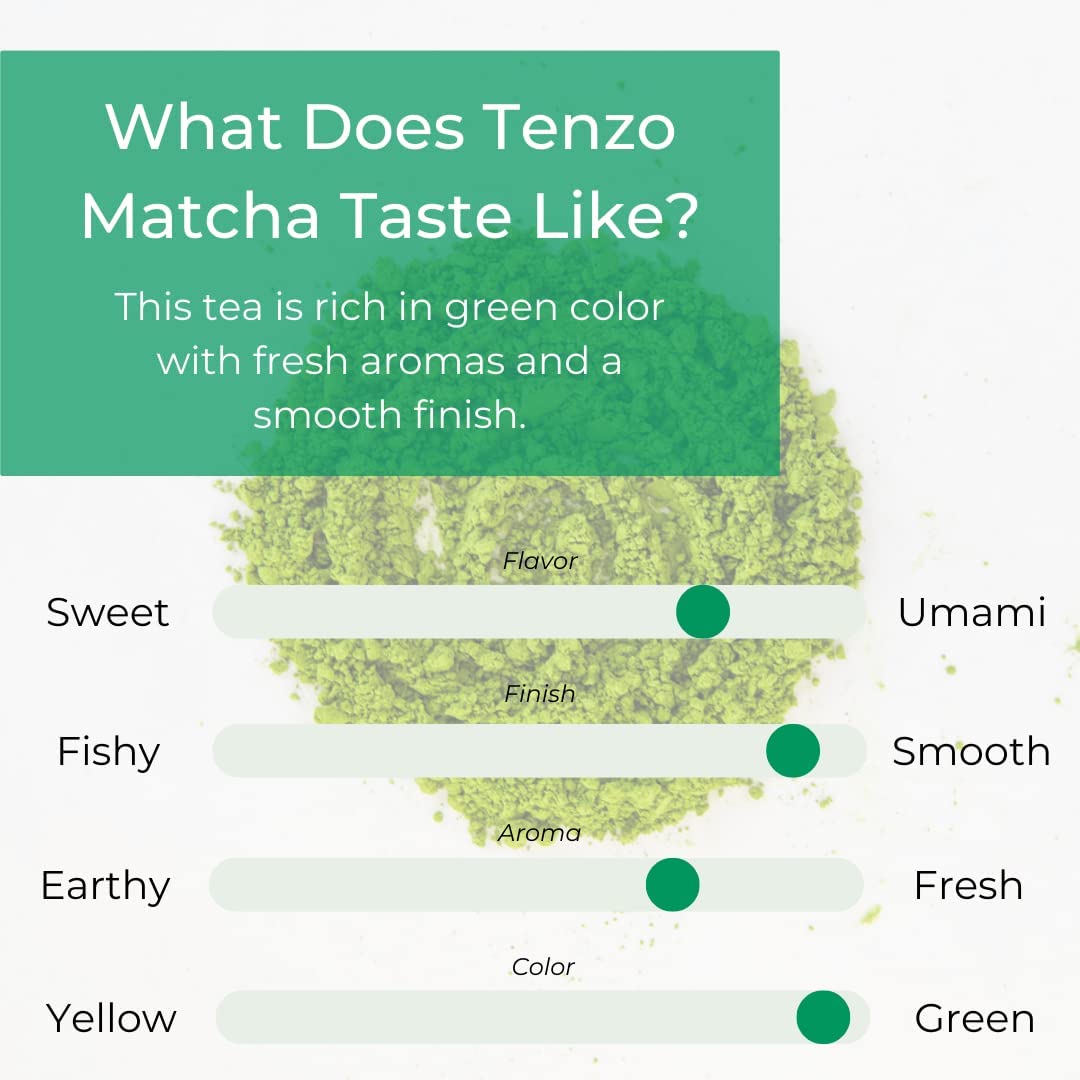 Quantity Discounts
| | |
| --- | --- |
| Reg. | $55.00 |
| 4 | $52.25 |
| 8+ | $49.50 |
Brand Details
Shipping Price

FREE Shipping

Shipping Region

Only available to ship to the 48 US contiguous states.
Premium Grade Matcha Green Tea - 500g (1.1 lbs) bulk
Sold in 500g bulk pouch - 250 servings

Tenzo Matcha is Kosher, Paleo, and Vegan! We work directly with farmers in Kagoshima, Japan to provide you with a delicious matcha powder!

Our teas are shade-grown sustainably, handpicked, de-veined, de-stemmed, First Flush (our farmers only use the youngest, most nutrient-rich leaves from the ceremonial matcha harvest each year).
Best used in high-quality, matcha enhanced CPG SKUs, lattes, teas, cocktails & premium desserts, but can also be used for a variety of other products that do not require a USDA organic certification as well.
Long-Lasting Energy: One serving of Tenzo matcha powder contains 36mg of natural caffeine. Tenzo Tea matcha powder offers a steady stream of energy throughout the day with no crash.
Matcha is a Superfood: Tenzo green tea matcha powder is rich in antioxidants and is a great source for natural caffeine and energy.
Matcha is easier and faster to make than espresso-based drinks. There's no roasting, weighing or grinding of beans, no shot-pulling, no waste.
All you need to do to make the perfect matcha latte is either whisk, shake or blend 1 tsp of Tenzo matcha into 2 oz water. Then, replace the espresso shot with your Tenzo matcha shot in the latte-making process you already have set up.
Many of our bulk matcha partners use Tenzo matcha as an easy add on & upcharge to their current recipes as well. The most popular add-on is a Matcha shot added to an espresso-based latte. We call this The Green Eye. It provides the customer with a quick boost of energy from the espresso and long-lasting uplifting energy from the matcha while providing the business owner with a $7 - $9 ticket.