Seoul – A Prime Juice Market
One of the first things you'll notice when visiting Seoul for the first time is the quantity of cafes and coffee shops. Seoul literally has more cafes per capita than any other city in the world. There are over 15,000 cafes in a country of under 50 Million people.
Besides the American chains like Starbucks (over 800 Korean locations), and Coffee Bean (over 100 Korean Locations), there are plenty of other chains you most likely haven't heard of. Caffe Bene (no, not coffee bean) is a Korean cafe chain with over 1,000 locations that is now expanding globally. I'm not exaggerating when I say you can stand on a random street corner in Seoul and will be able to see 3-5 cafes.
Above: A TV ad for Caffe Bene in South Korea.
I believe the cafe culture in Seoul makes for a prime juice market. The people here are very accustomed to spending money for a good beverage, and there is a recent push towards healthier, organic living. In addition, the regulations regarding raw juice are more relaxed than in the US. As long as the juice company is HACCP certified, it may wholesale juice without HPP or other extra processing.
Within the last year there have been 4 cold pressed juice companies to enter the market: I Mean Juice, Mercy Juice, Colin's Green, and Juicy Bros. John Moon, the owner of Mercy Juice, was kind enough to give me a tour of his juice stores and factory.
Mercy Juice
John Moon is a soft spoken yet determined business owner, with a mission to improve the lives of all the people his company touches. John said the name of his company, "Mercy Juice," has a deep meaning behind it. "Be merciful to your body, merciful to you employees, and merciful to your customers."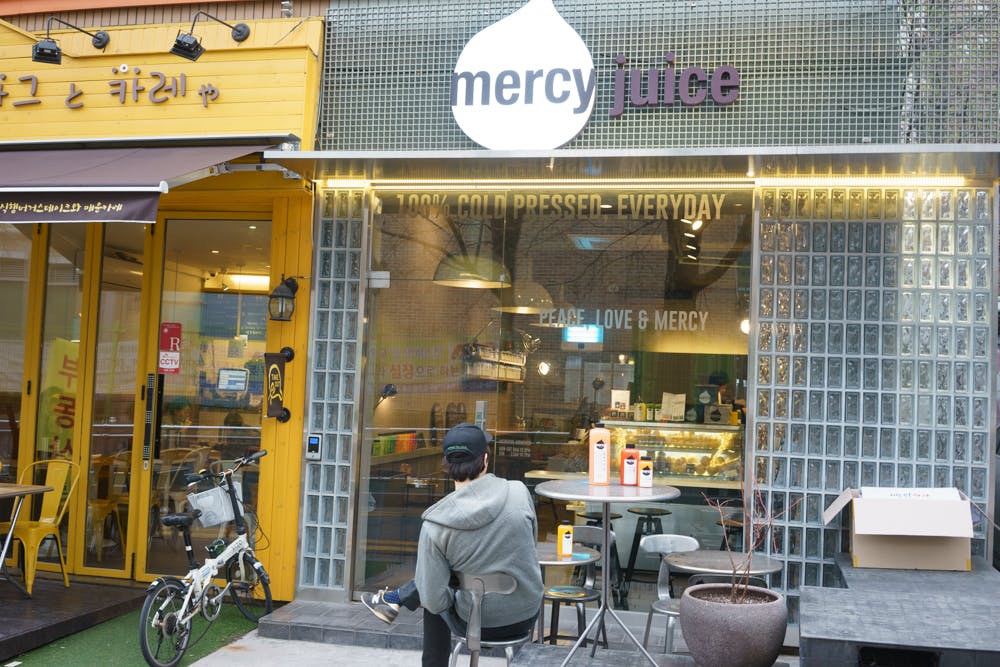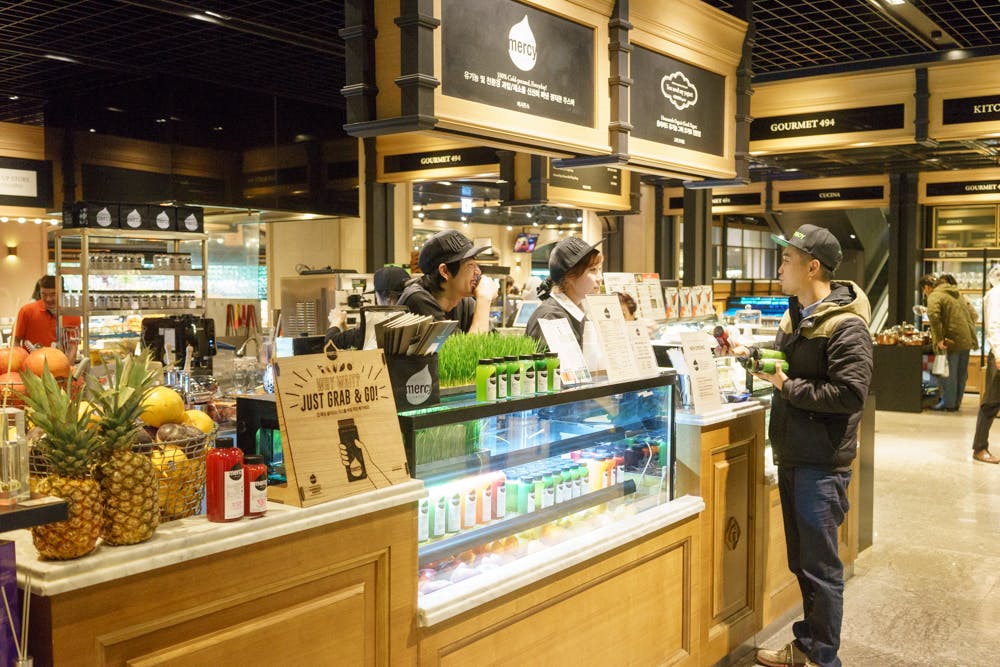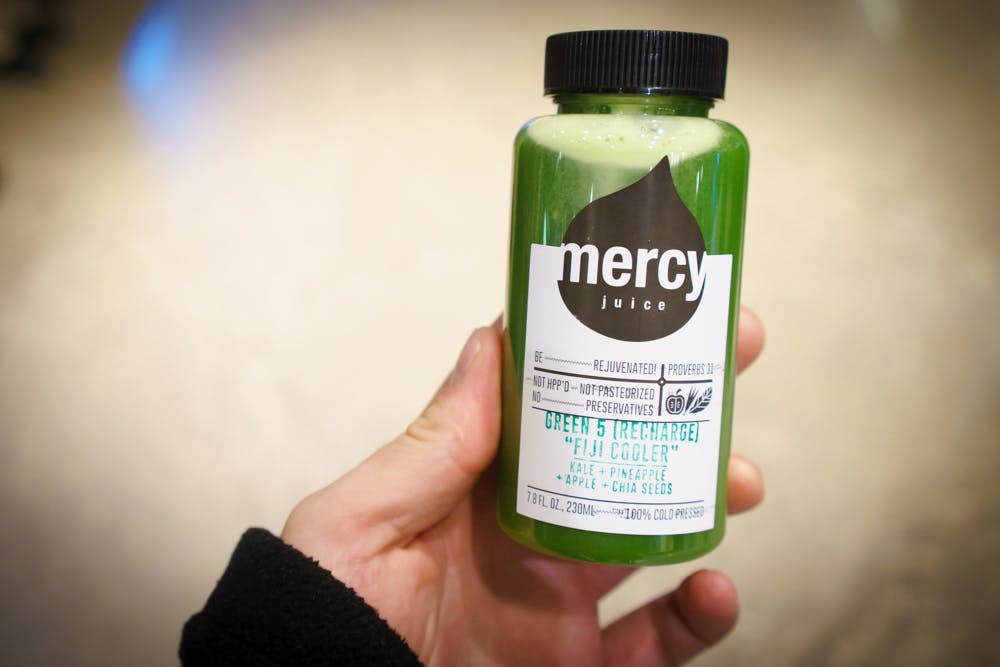 The Mercy Plant
Mercy Juice has one of the cleanest, most well thought out mid-size juice factories I have seen. They came up with some great icons and diagrams printed on the factory walls to demonstrate the workflow.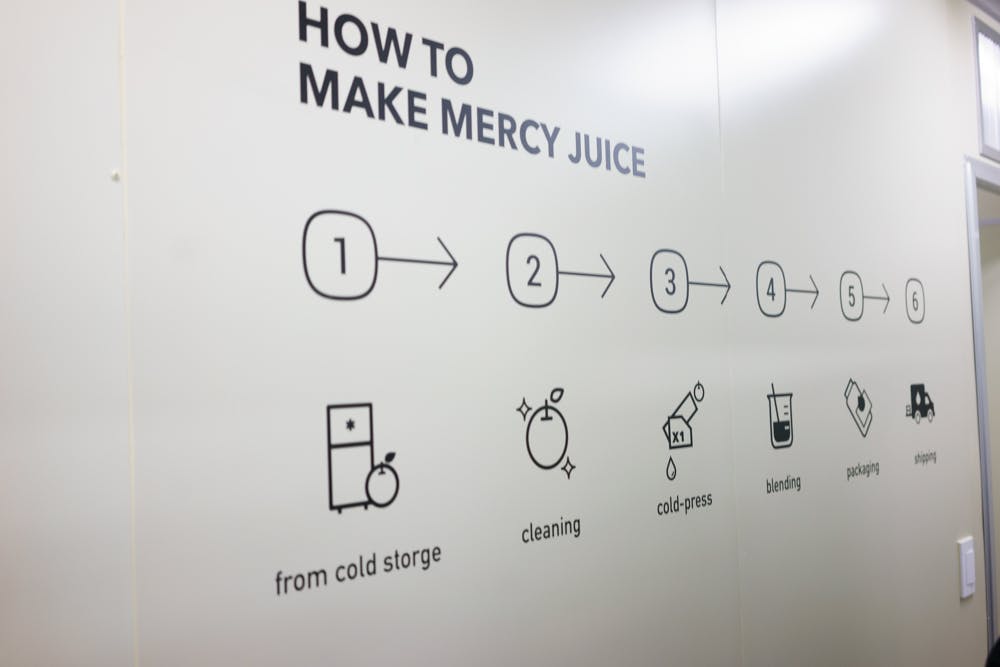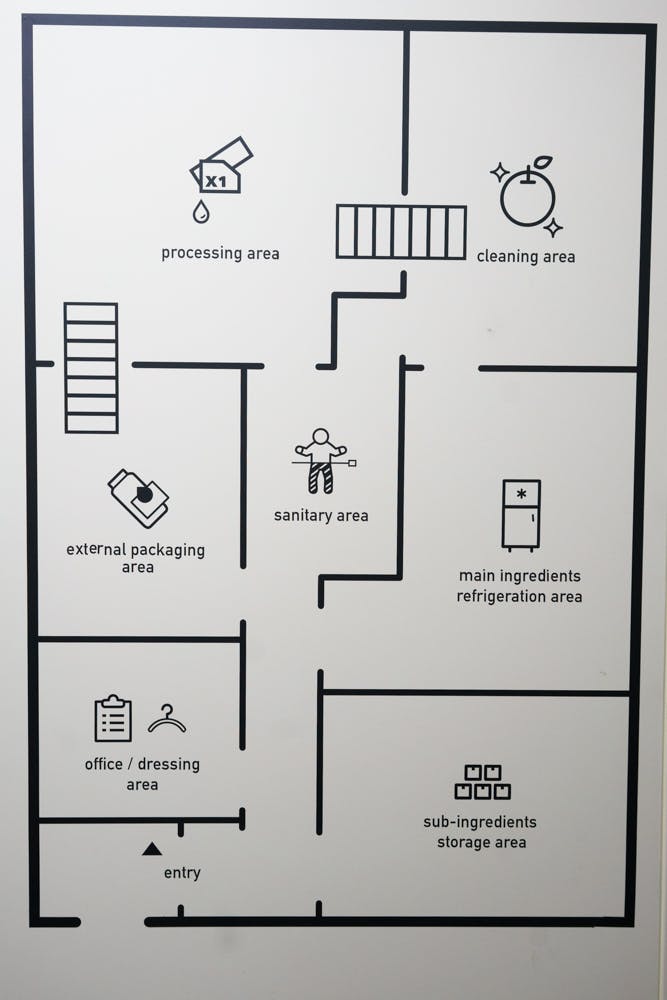 The above wall diagram shows the different areas of the factory (click for larger image). The factory workflow is streamlined with the sub ingredients / dry storage next to the main ingredients / refrigeration, which then leads to the cleaning area, with a conveyer into the processing area, which then leads directly into the packaging area. I was vey impressed.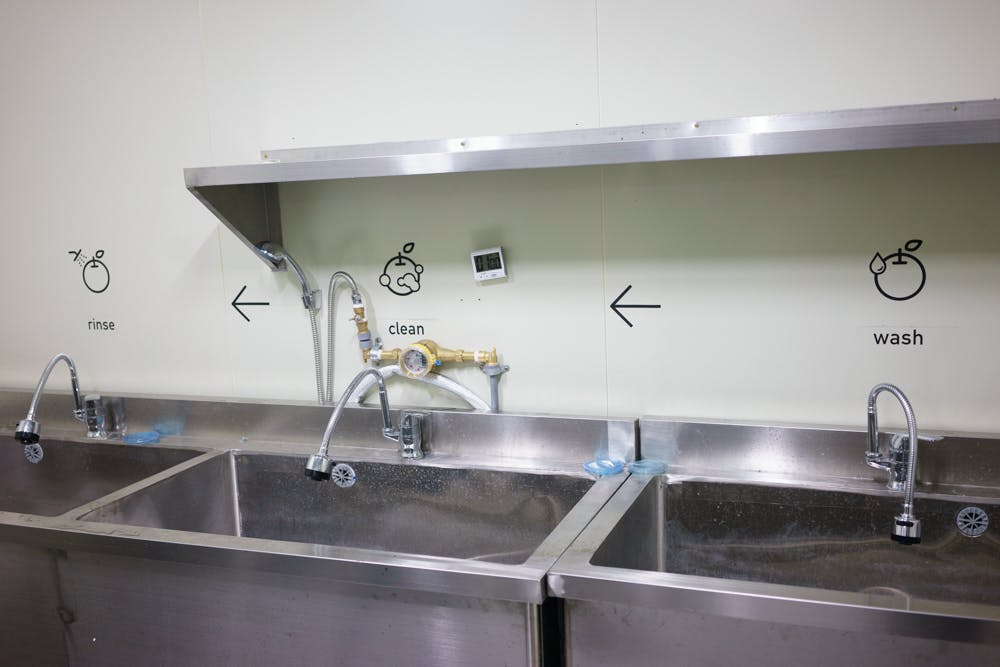 The cleaning area has three nice, big sinks with sprayers. Having the right tools for the job makes the juicing process feel effortless.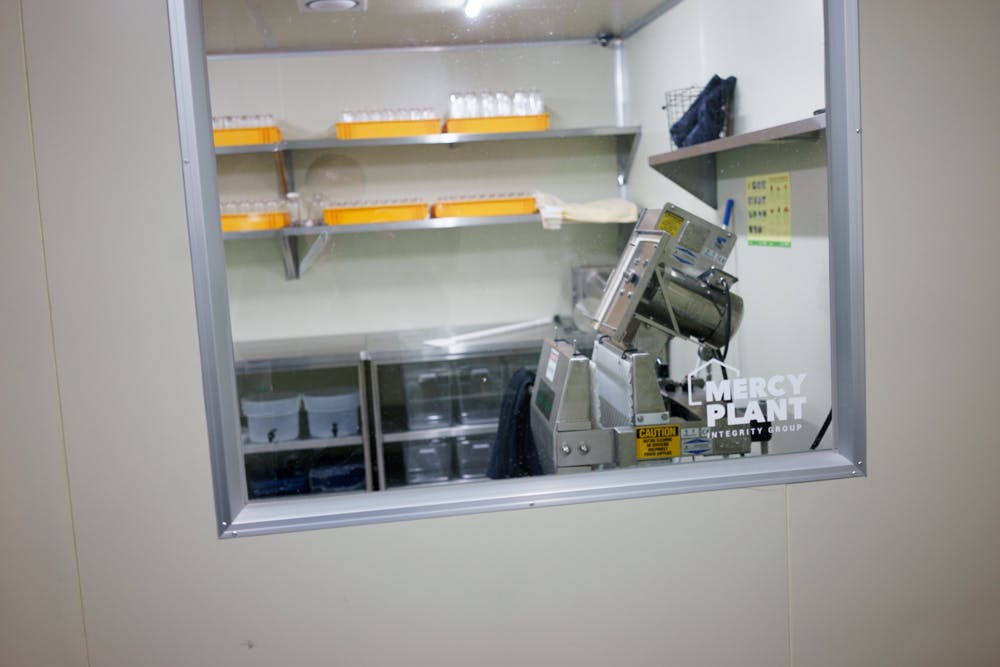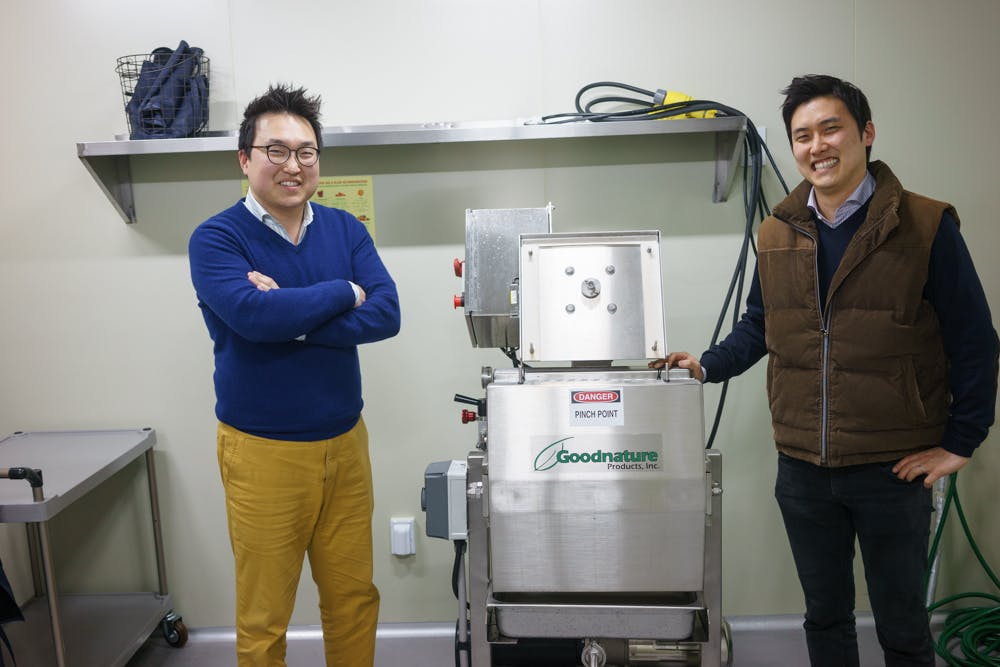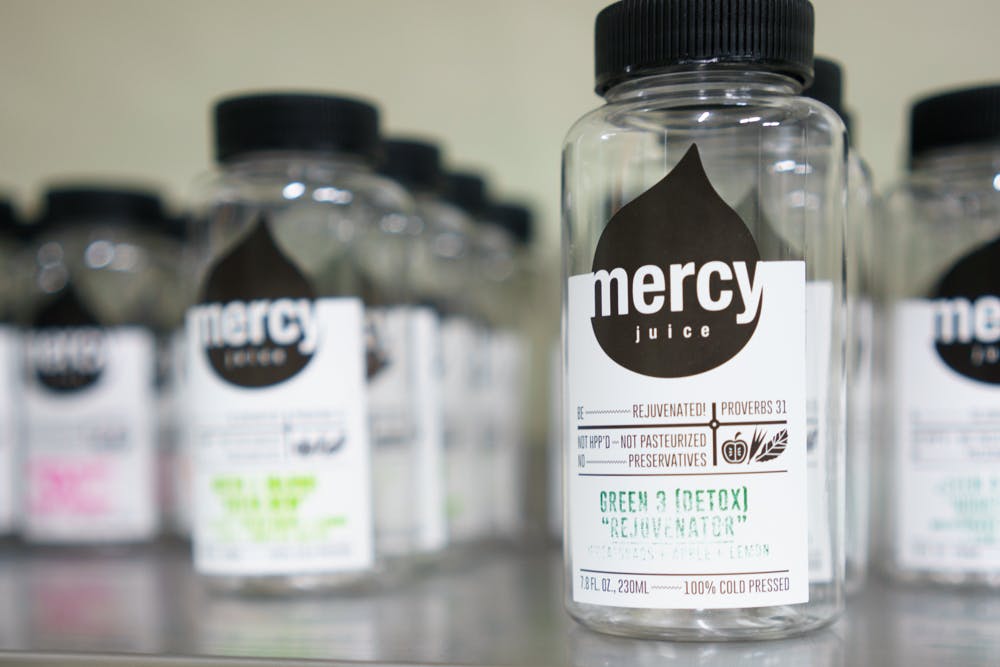 The factory is fully HACCP certified and is large enough to allow growth for several more stores. In addition to their two current locations, Mercy will be opening 4 more stores this year, including a June 1, 2015 opening in the famous Incheon International Airport near Seoul.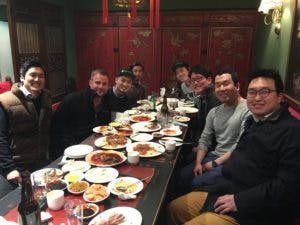 Towards the end of my stay, I was invited to dinner with not only Mercy staff, but also Colin's Green, and Pomeroy Korea. It's always nice to see owners of multiple companies working together and being friendly. This industry has a lot of room to grow, and the more we can collaborate and share information, the better off we will all be.
Interested in opening a cold pressed juice business in S Korea? Contact bryank@pomeroyequipment.com, the CEO of Pomeroy Korea.
Comments
Awesome post!
Apr 24, 2015
This is really helpful. Thanks so much for sharing and wish all the success.
Apr 23, 2015
Charlie Wettlaufer
Thanks for the comment!
Apr 23, 2015
Luv your machine
Apr 23, 2015