The Master Cleanse diet, also known as the Lemonade Diet, was once touted as a safe weight loss and detox diet. It became an overnight sensation when celeb Beyoncé told Oprah she lost 20 pounds in 14 days for her role in Dreamgirls, released in 2006.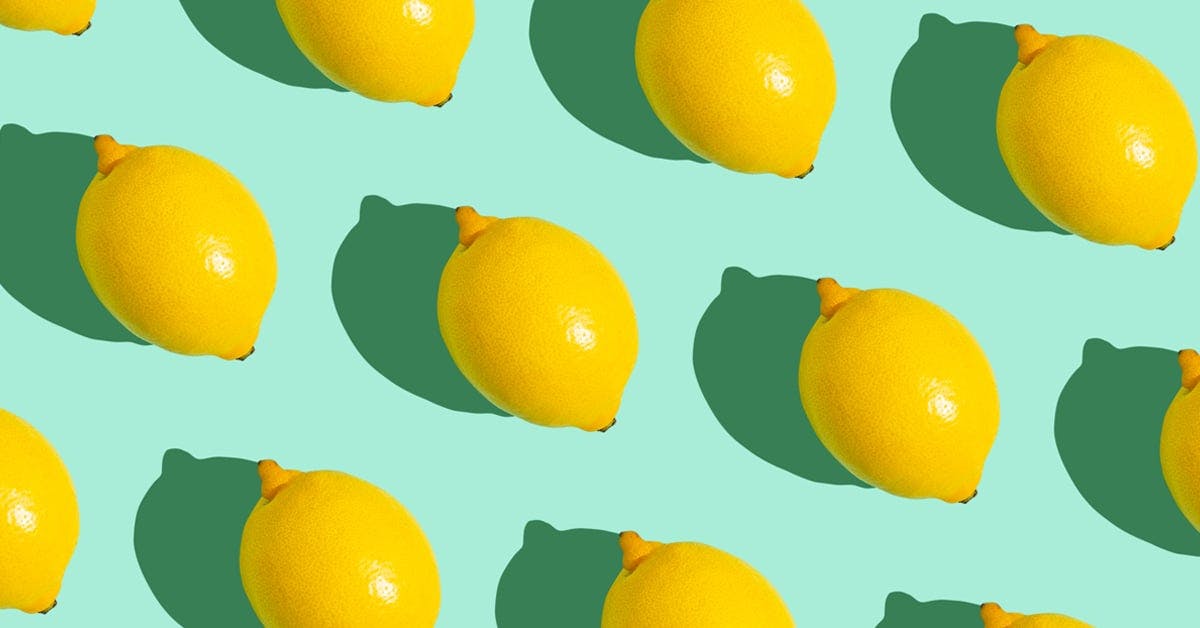 What Is The Original Master Cleanse?
The Master Cleanse, also known as The Lemonade Diet, is a dietary regimen consisting of a lemon juice drink, a salt-water drink, and laxative herbal tea. Originating in 1941, this liquid diet was the brain child of Stanley Burroughs, a dietitian whose career was plagued with controversy and legal issues. In his publication, The Master Cleanser, Burroughs conveys his belief that cleansing is the remedy for every and all disease.
"For the novice and the advanced student alike, cleansing is basic for the elimination of every kind of disease. The purpose of this book is to simplify the cause and the correction of all disorders, regardless of the name or names. As we eliminate and correct one disease we correct them all." – Stanley Burroughs, The Master Cleanser
Health Benefits of The Master Cleanse
According to the Master Cleanse originator, there are many benefits of this liquid-only diet, and it can be used to:
Dissolve and eliminate toxins and congestion that have formed in any part of the body
Cleanse the kidneys and the digestive system
Purify the glands and cells throughout the entire body
Eliminate all unusable waste and hardened material in the joints and muscles
Relieve pressure and irritation in the nerves, arteries, and blood vessels
Build a healthy blood stream
Maintain youth and elasticity regardless of age
Assist in better assimilation and building
Remove cravings for alcohol, tobacco, and caffeine
Eradicate disease
Lose weight
Burroughs recommends performing the liquid fast three to four times a year for a minimum of 10 days, to a maximum of 40 days for serious cases.
Note: A good alternative to the Master Cleanse is a traditional juice cleanse, which has a lot of the same positive effects and is arguably safer. If you decide to go with a juice cleanse, get the free How to do a Juice Cleanse ebook before starting to make sure you do it right.

How To Do The Master Cleanse
There are three simple steps to performing the Master Cleanse, typically for a period of ten days or more:
Drink one quart of salt-water first thing in the morning
Consume six to 12 glasses of lemonade drink per day
Drink herbal laxative tea at night
Rules of The Master Cleanse:
No solid food should be eaten
No enemas or colonics should be performed
No pills or food supplements should be taken
Master Cleanse Recipes
Salt-Water Flush Recipe
Ingredients:
One quart luke-warm water
Two teaspoons sea salt (do not use iodized salt)
Directions:
Combine water and salt.
Drink the entire quart of salt and water first thing in the morning.

Lemon Juice Drink Recipe
Ingredients:
Juice from one-half lemon or whole small lime (about 2 tbsp.)
Two tablespoons pure maple syrup or molasses
Dash of cayenne pepper
Eight ounces of medium hot water
Directions:
Combine the lemon juice and sweetener in an eight-ounce glass of medium hot water, add a dash of cayenne pepper.
Drink six to 12 glasses per day, depending on hunger levels.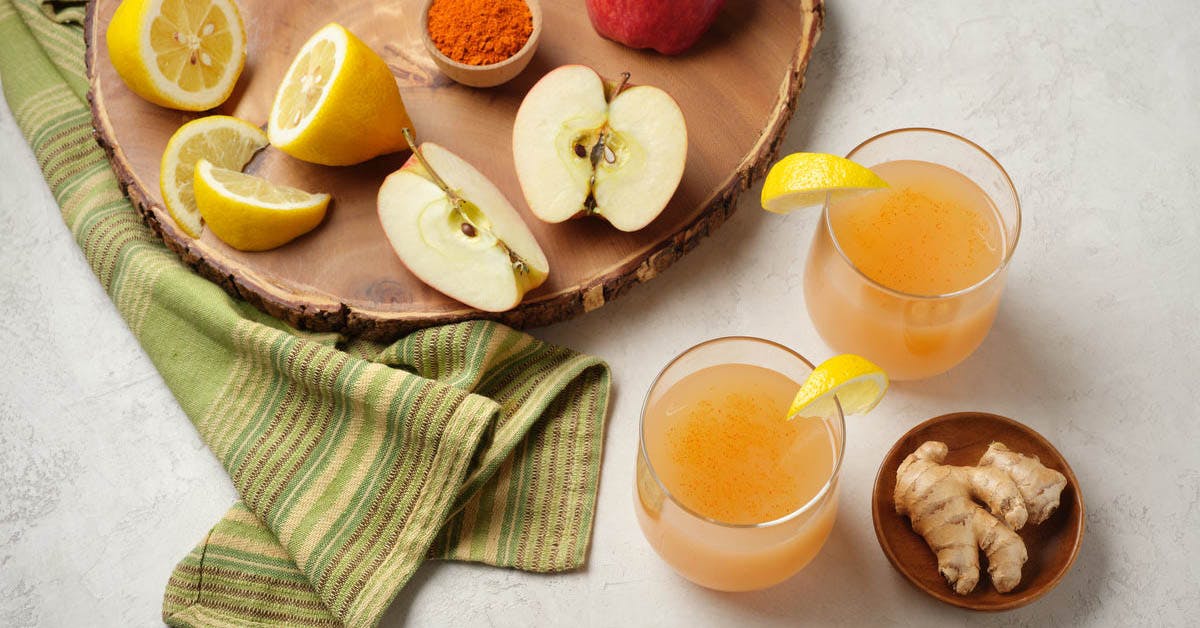 In my Ebook, How To Do A Juice Cleanse, I recommend starting off cleanse days with our cleanse starter juice recipe, which is similar to the lemon juice drink used in the Master Cleanse. It incorporates the lemon and also the cayenne to get your metabolism going first thing in the morning. You can find that recipe here: Morning Kickstart Juice with Apple, Lemon, Ginger and Cayenne
Does The Master Cleanse Work?
There is no scientific evidence that supports the claim that the cleanse helps to eliminate disease and toxins out of the body. People have reported extremely fast weight loss on this fad diet, however, they have also reported that the weight comes right back on when resuming their normal diet.
The reason for this? Most of the weight lost is water weight (and maybe some muscle…eek!) That being said, the Master Cleanse is basically a fast. If you are interested in fasting, you may want to consider other, more healthy ways to fast. I recommend a 3 day juice cleanse fast, where you are at least getting the nutrients your body needs to function properly!
Is The Master Cleanse Safe?
There are some health risks you should consider before starting the Master Cleanse or any other low calorie fasting diet:
It can cause unwanted side effects. Feeling dizzy, lightheaded, tired and foggy are all symptoms of not consuming enough calories—not to mention being super hungry!
It can lead to lean muscle loss. When we are not consuming essential nutrients and protein that our bodies need, we can start to lose muscle. According to Melissa Wadolowski, a registered dietitian, "Lack of protein is a huge culprit when it comes to muscle loss. The body doesn't store protein the same way it stores other nutrients, so, we have to eat it regularly. We can't expect fasting to do all the work, if what we do consume isn't well-balanced."
It's not sustainable. This is not a diet you will want to incorporate into your lifestyle for good, as it is basically a fast. When you are fasting, you are depriving your body of essential nutrients and it is not something that is healthy to do long-term.
It could be dangerous for people with health conditions. Those with diabetes, anemia, cancer, and other serious medical conditions need to be especially careful with low-calorie cleanses. Before you change your diet, you should consult with your physician. Also, pregnant women or women who are breastfeeding should avoid the Master Cleanse.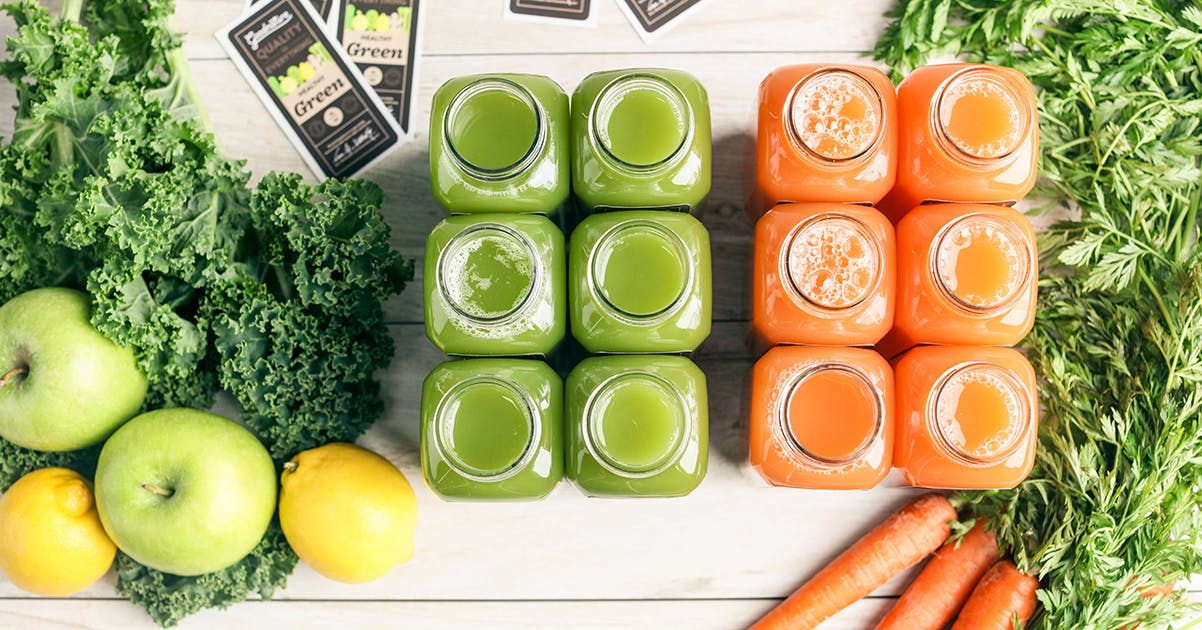 Resources
Burroughs, Stanley. The Master Cleanser. Snowball Publishing, 2012.
Woloshyn, Tom. The Complete Master Cleanse. Berkeley, Ulysses Press, 2007.
The information shared in this post is a combination of my personal experience, research, and knowledge as a certified holistic health coach, and is intended for educational purposes only. These statements have not been evaluated by the FDA and are not intended to diagnose, treat, cure, or prevent any disease or to be considered a substitute for professional medical advice.

Comments
Very good article. You're right. The Master Cleanse works, but it is not sustainable. It should only be used if you wish to lose weight fast. Thereafter, eat right and exercise daily.
Oct 28, 2023