We just wrapped up JuiceCon 2019 – this year in Miami, Florida. Wow! What a turn out and what an amazing event. Last year after the first JuiceCon I thought "oh my gosh, how could we possibly make JuiceCon better next year?" We managed to pull it off.  But now… the same thought crosses my mind. How can we make it even better next year?
Don't miss the next JuiceCon! Preregister today at JuiceCon.co.
There were a few favorite sessions and events from the weekend that I'll highlight below:
The VIP Welcome Reception
The night before the conference, about 200 people attended the welcome reception at Eden Roc / Nobu hotel in South Beach, Miami. The gathering was on a beautiful terrace overlooking the resort property and ocean. Attendees sipped on cocktails, enjoyed food and hors d'oeuvres, and  caught up with old and new friends alike—excited for the weekend ahead.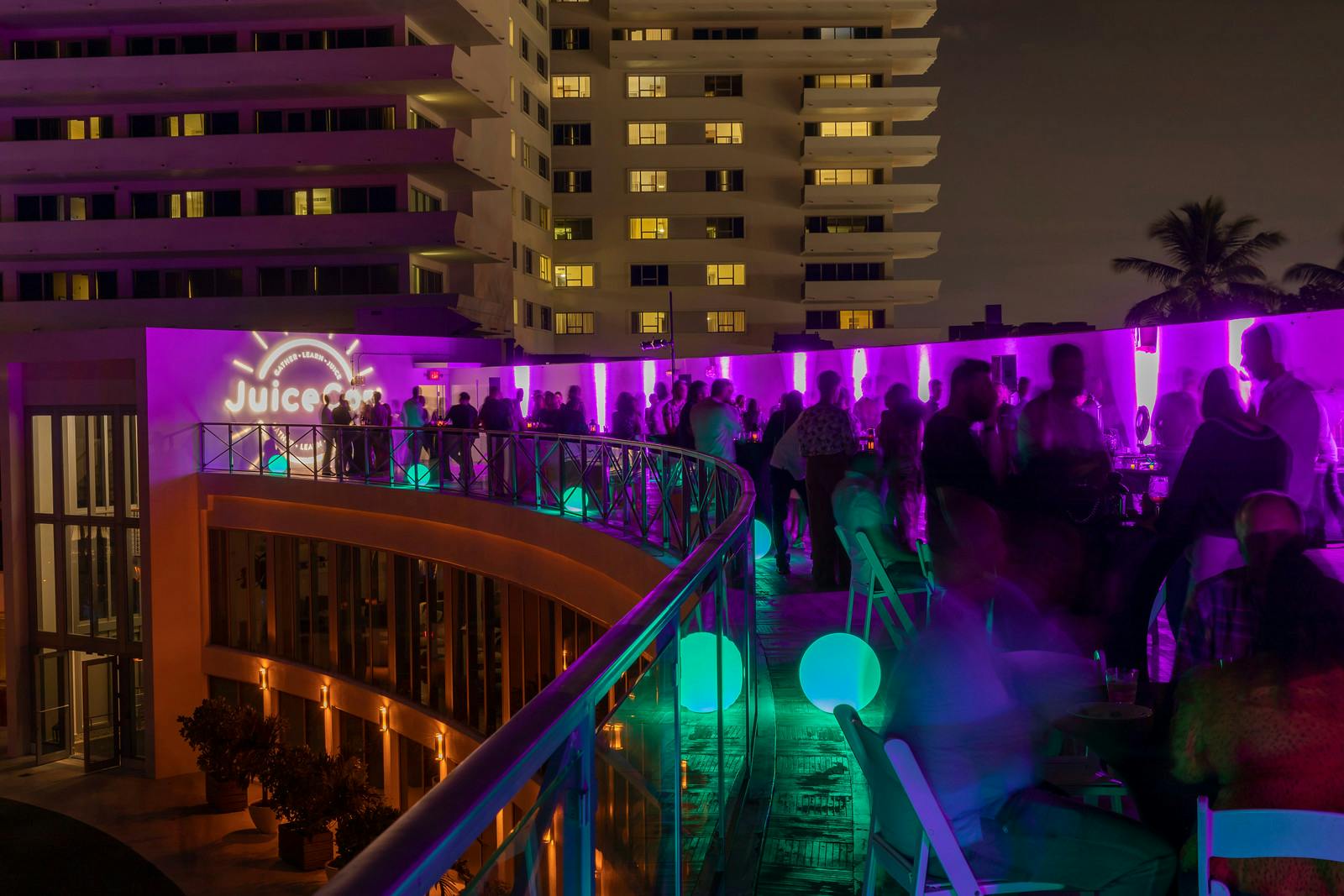 Day 1 Highlights
Best Speech Award
I chose Chris Goode, CEO of Ruby Jean's Juicery in Kansas City, to begin the day because I know how passionate he is about our industry. And he didn't disappoint! He opened the conference with a heart felt, inspiring speech about why he started his juice company and how businesses can work with their local communities for positive change. Afterwards we sat down and opened it up for Q and A from the audience.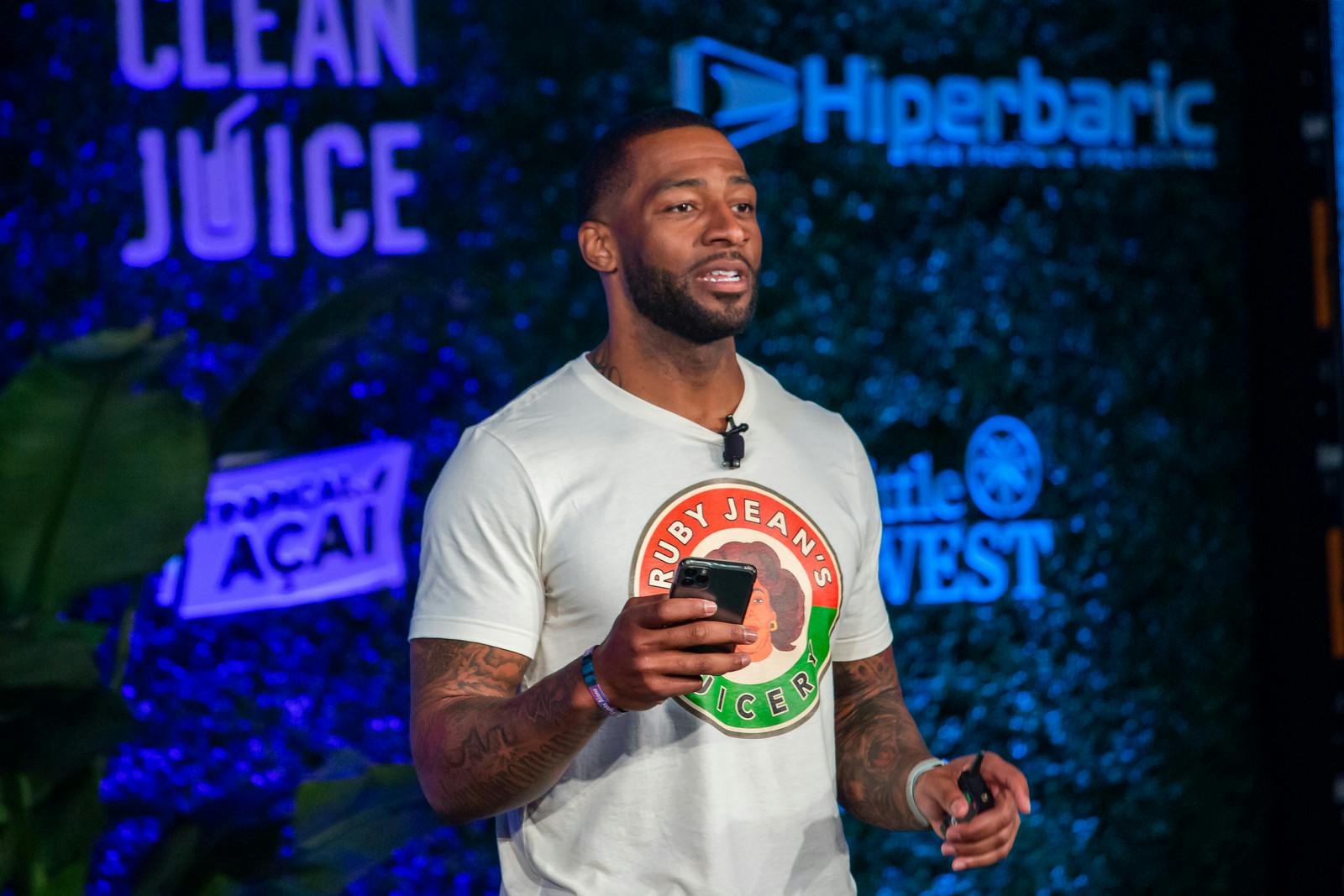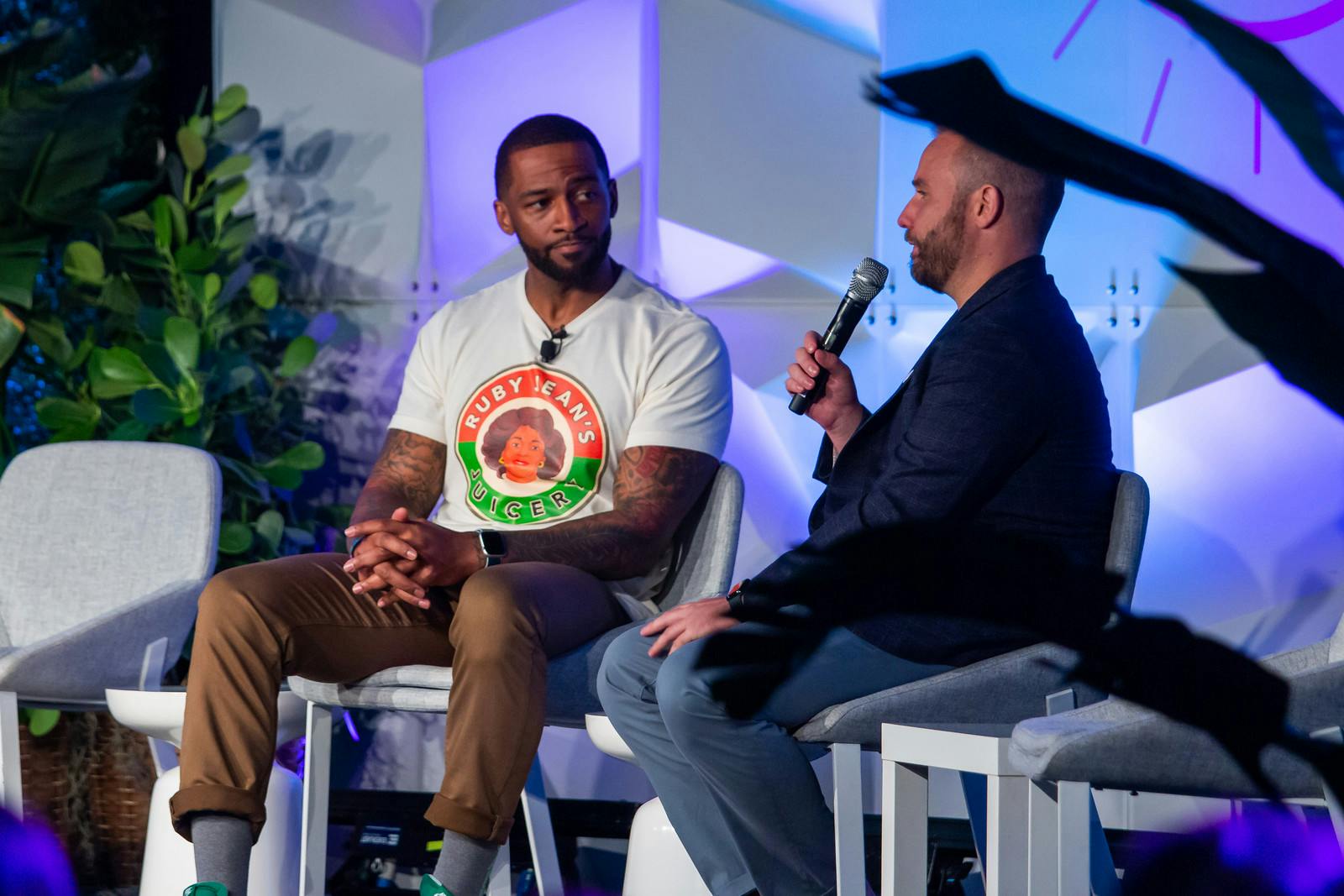 Most Educational
Cherie Calbom, "The Juice Lady" is an expert in nutritional science and a best selling author of several juicing books, including "Juicing for Life", which has sold over 2 Million copies. Cherie went through all of the current hot topics in the juicing world including fiber consumption, detox programs, and celery juice.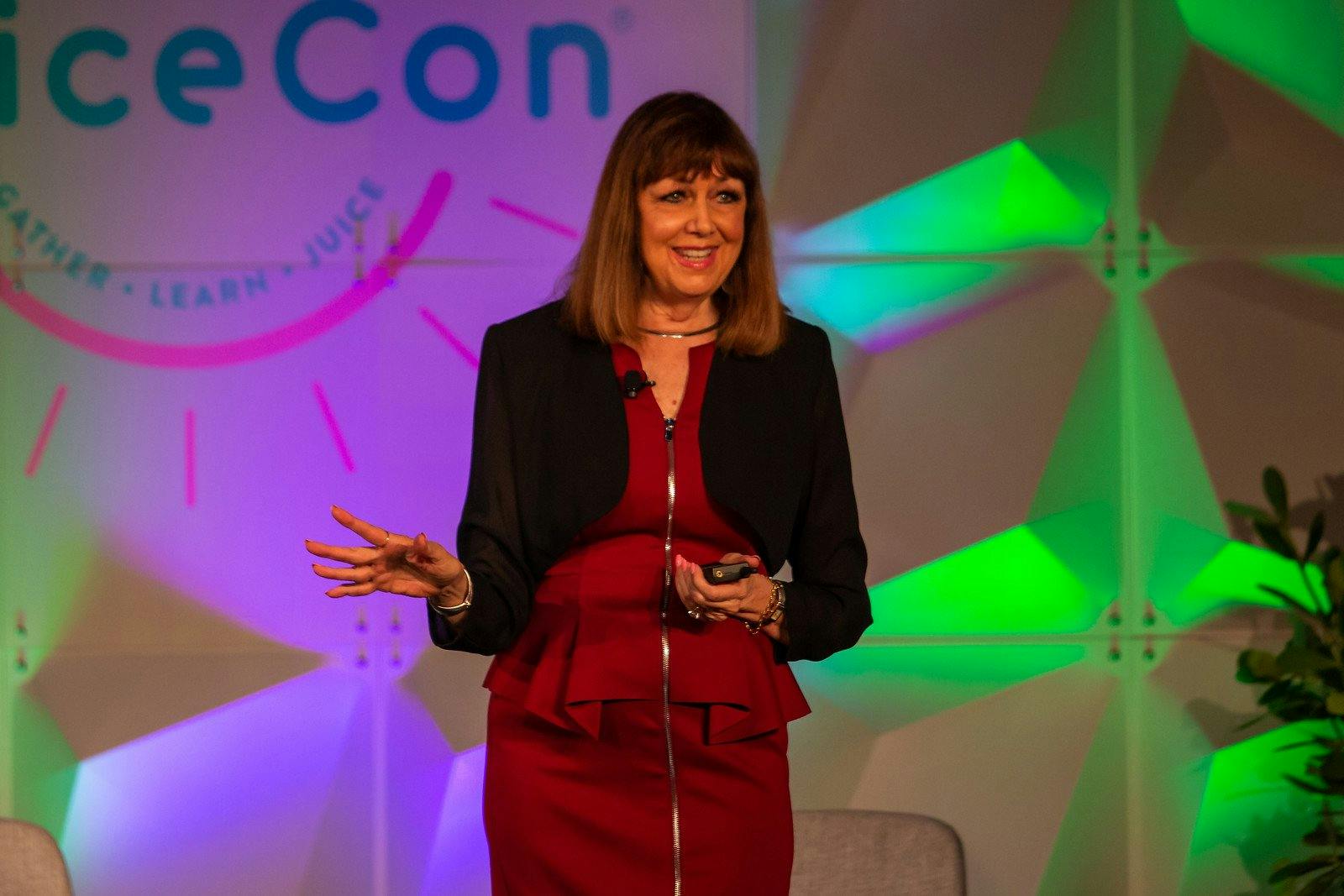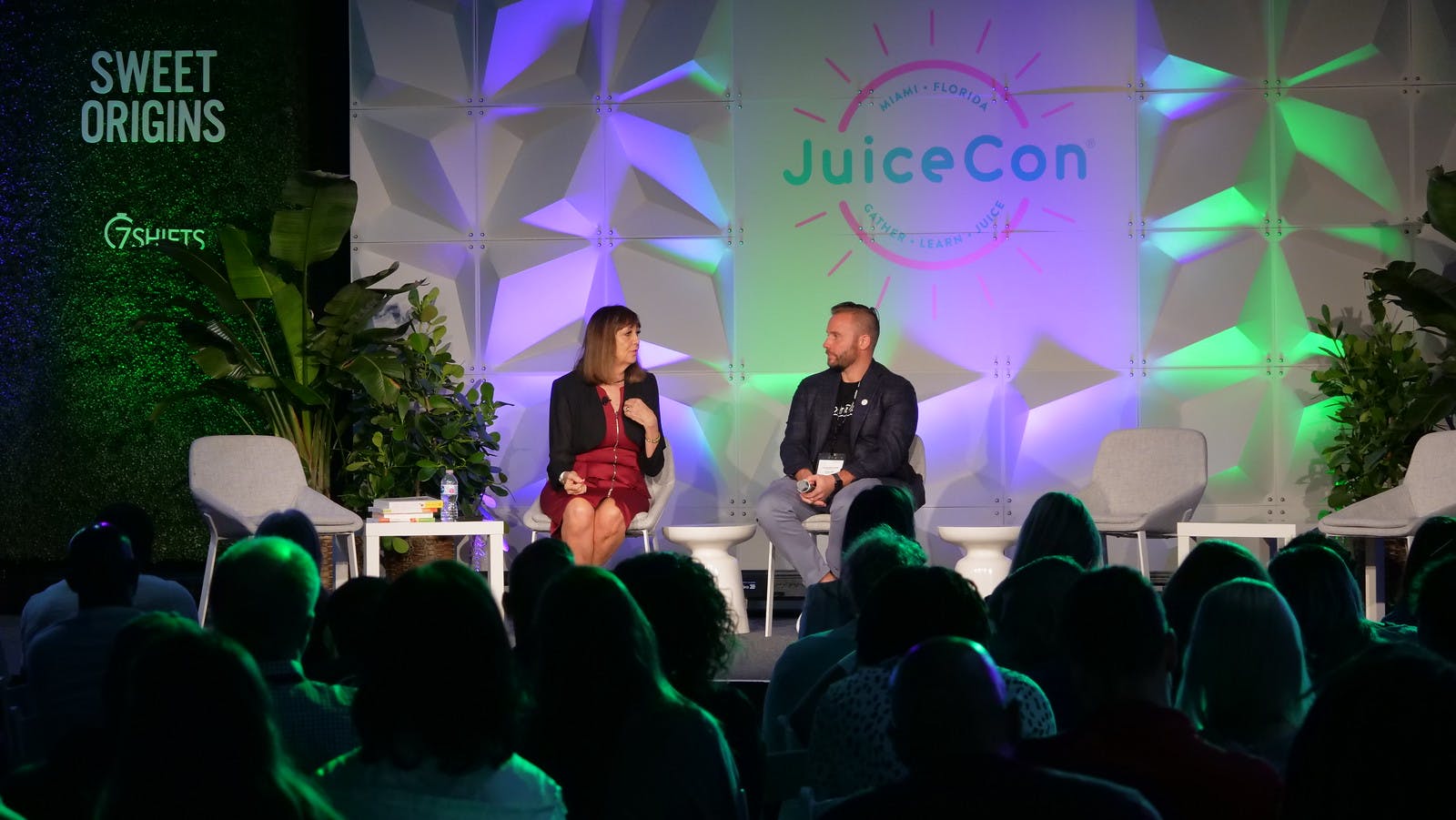 The First-Ever Goodnature World Juicing Championship
Saturday evening at the end of the conference we launched the first international juicing competition with competitors from US, Canada, France, and Mexico. The winner, Kwai-Chang Publico of So Juicy HILO in Hilo, Hawaii took home the grand prize of a brand new Goodnature M-1 and a one-of-a-kind trophy. I will be writing more about this event soon (including the winning recipes), and we will release a video of the event on YouTube.
Celebrity Chef judges for the competition were:
Chef Banjamin Goldman of Planta, Miami
Chef Fernanda Alvarez of Manna Life Food, Miami
Chef Ari Sexner, Goodnature juicing consultant and author of the Juicing Companion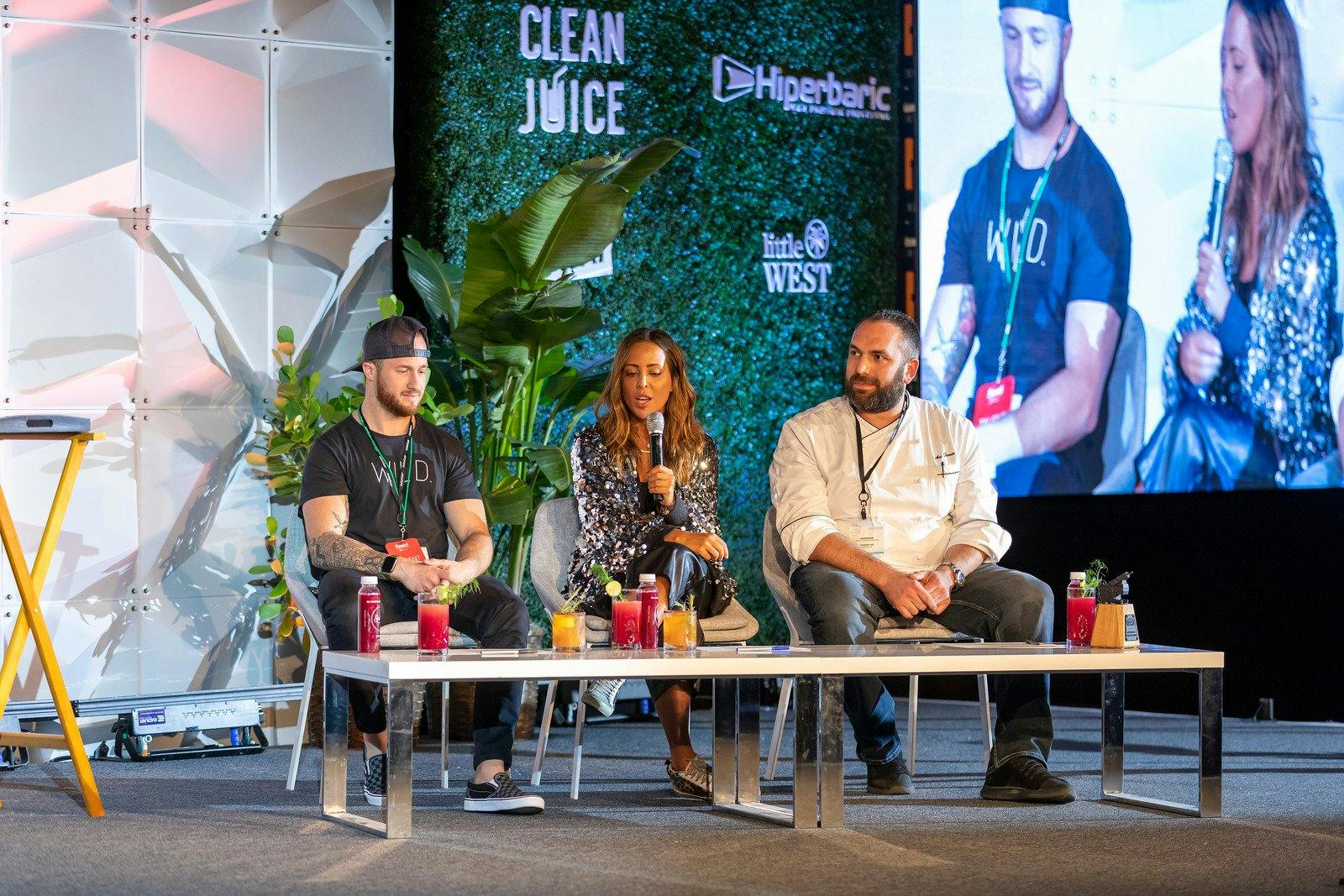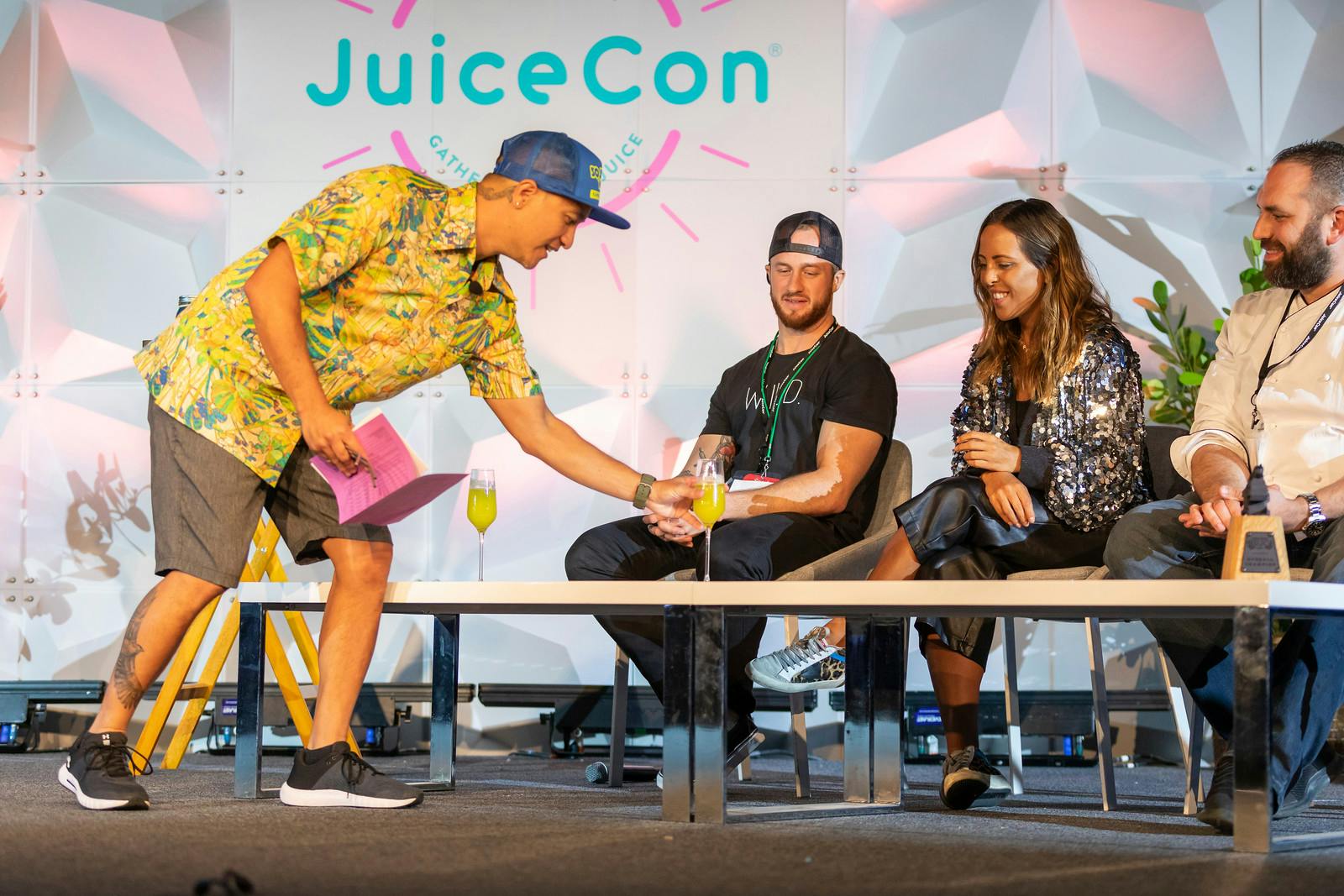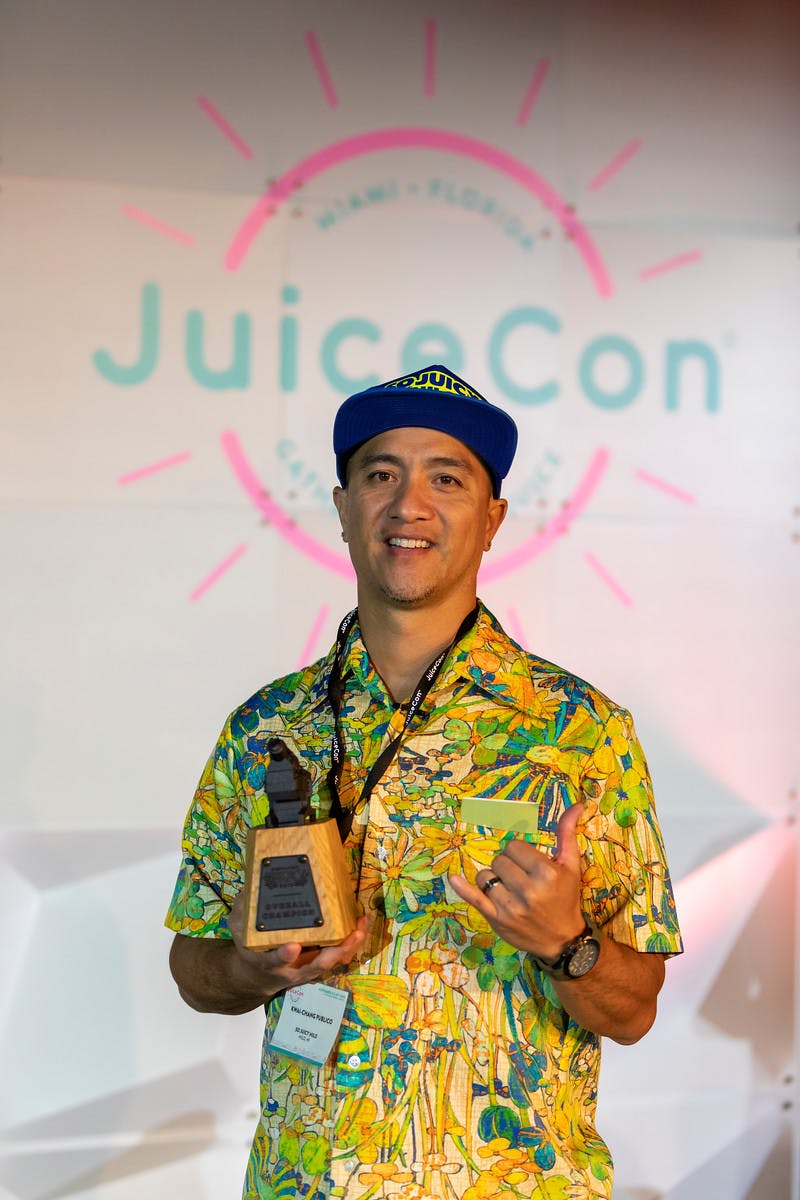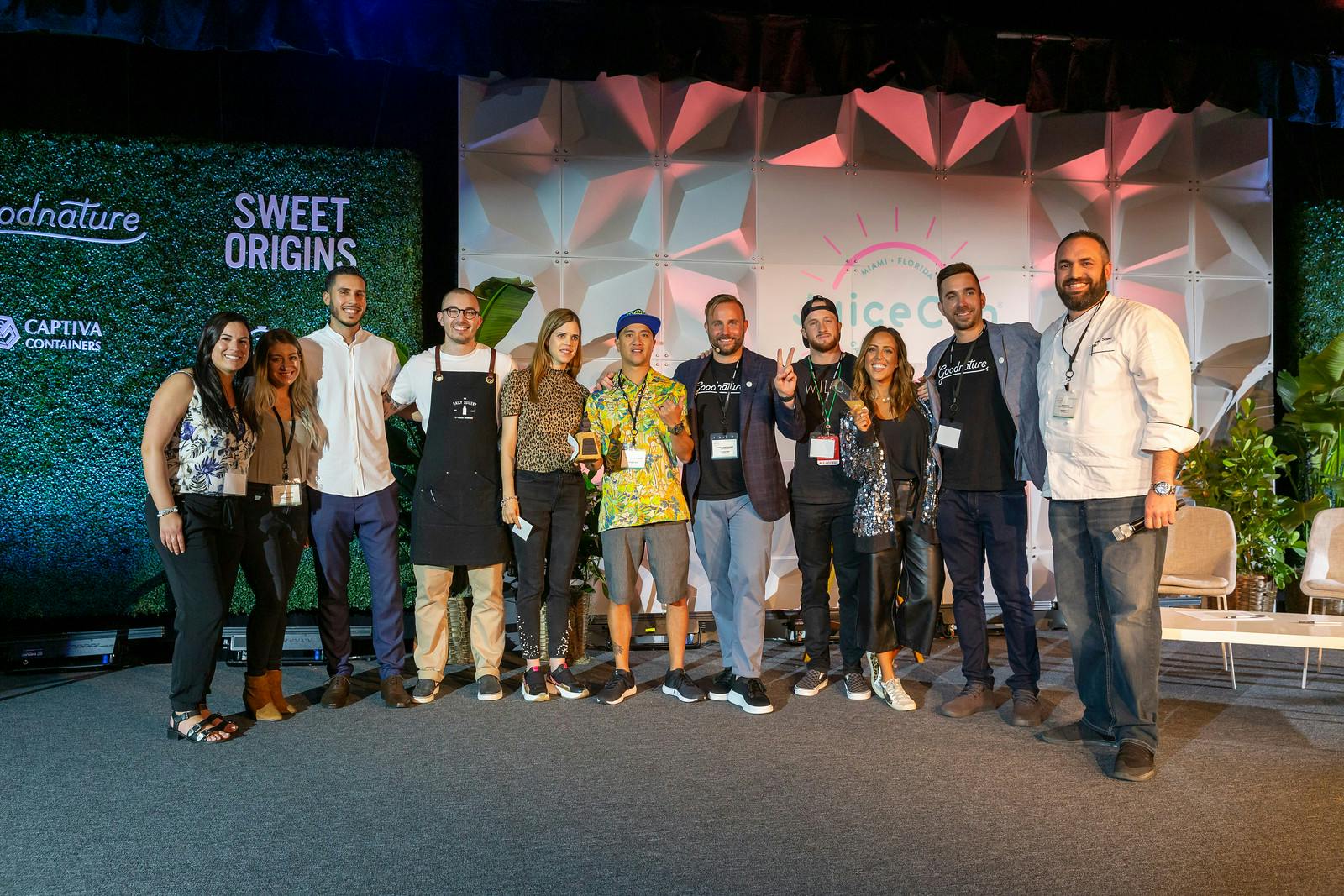 Day 2 Highlights
Marketing Panel
On Sunday, Shizu Okusa (JRINK, Wellthy & Co.) and Olivia Esquivel (Southern Pressed Juicery) joined me on stage for an in-depth discussion on marketing. Shizu is an expert in digital marketing, and Oliva an expert in PR, so the two of them together could write a complete book on marketing.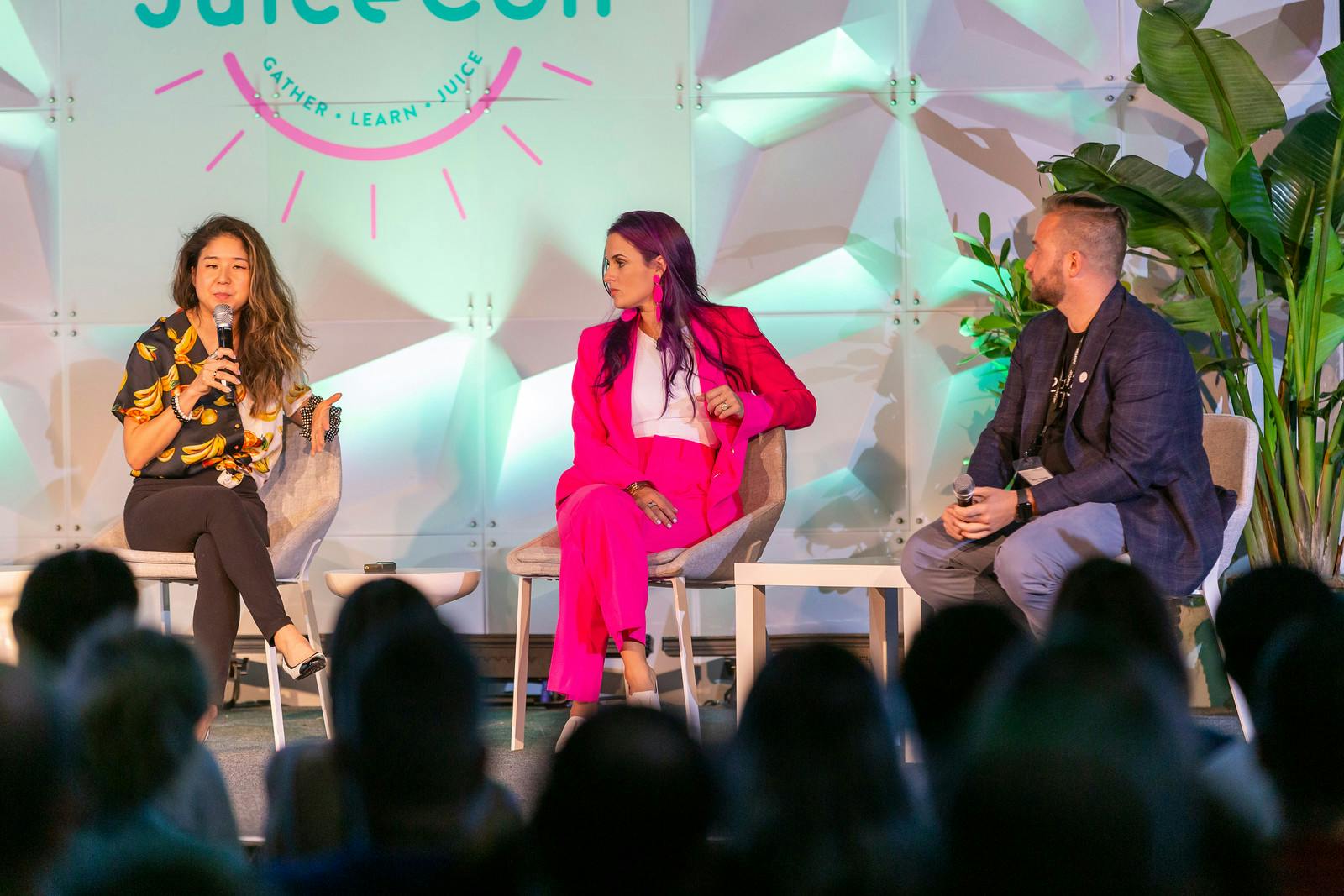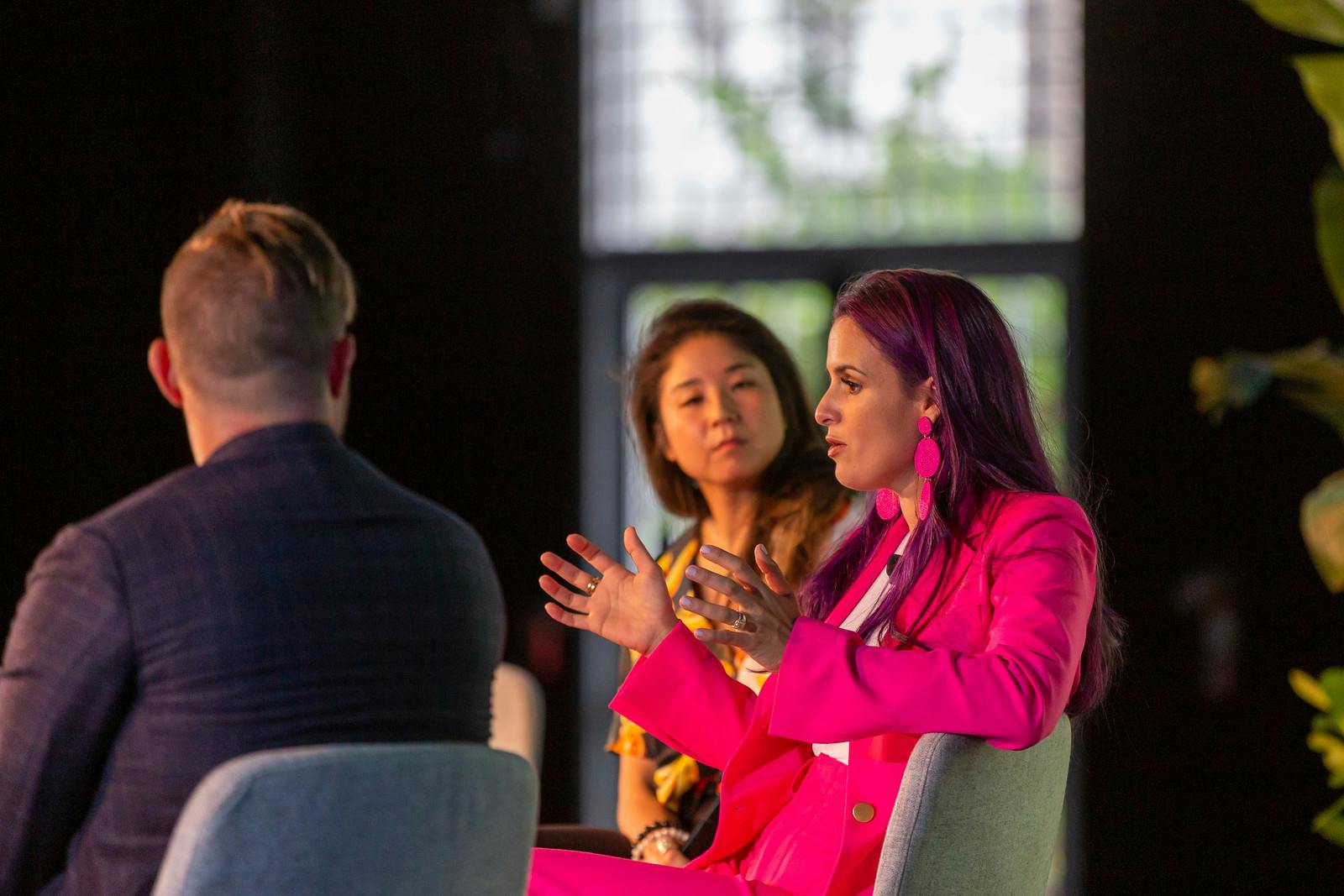 Juice Makers Association Launch
JuiceCon 2019 marked the official launch of the Juice Makers Association non-profit association to unify thousands of independent juice companies for a unified voice.
The initial board of directors held an open discussion with the audience about why we need the JMA. The interim JMA president, Erin Powell rallied the troops and announced the goal of getting 50 members to join that weekend. Happy to say we surpassed the goal and got over 60 members and raised over $25k for the association!
We will be sending out updates about the JMA once they're ready. For now, you can add yourself to the email list at juiceassociation.org, and follow @juicemakers on Instagram.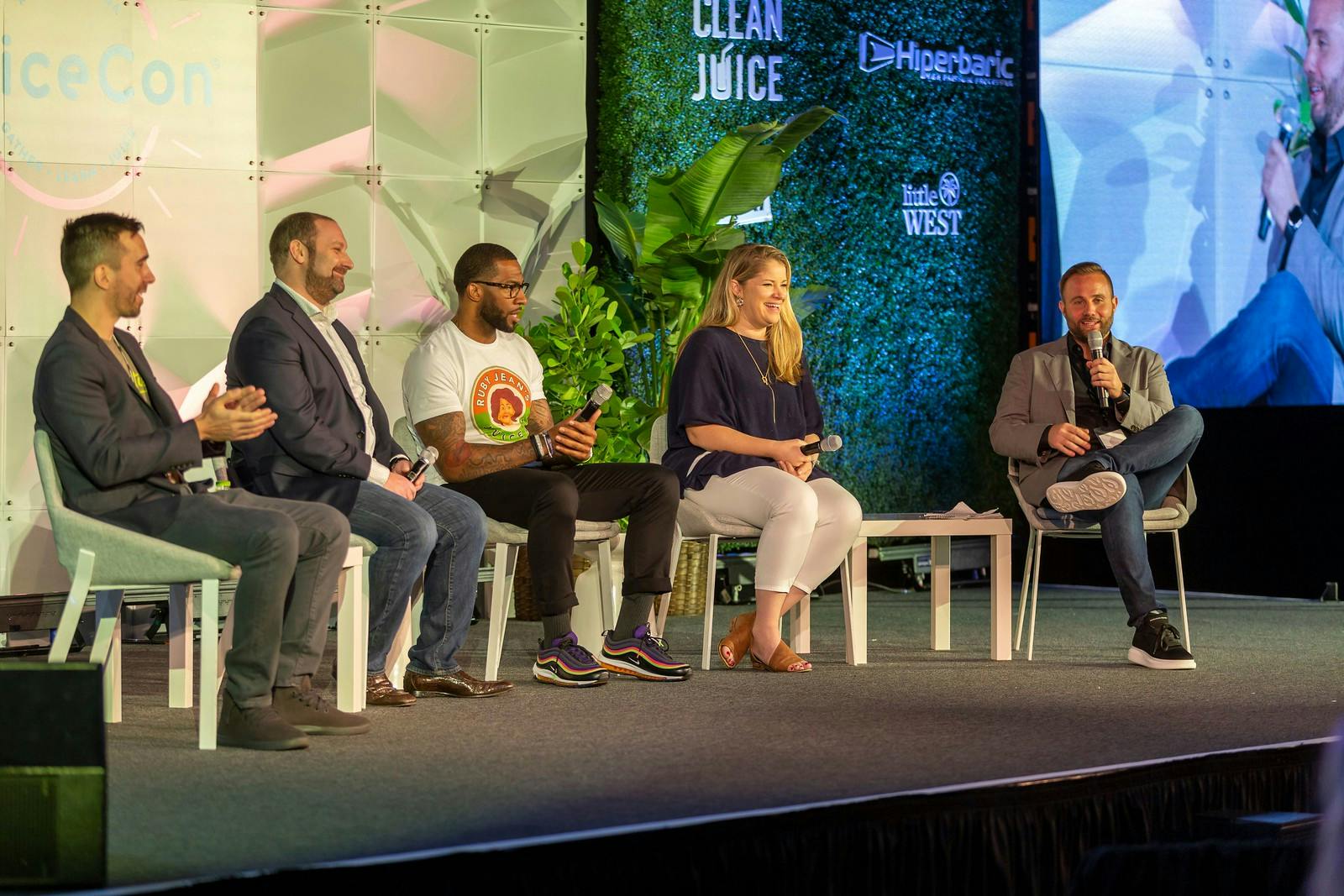 Most Inspirational
The most inspirational session award goes to Matthew Sherman, the founder of Jugofresh. Jugofresh was a juice company in Miami that was very successful and grew into 10 locations, then all-of-a-sudden went out of business. Matt was gracious enough to come to JuiceCon and tell his story and give advice to the hundreds of juicepreneurs in the audience. My brother Eric ran the session as an open discussion with lots of involvement from the audience.
Matt even read heart-felt original poetry, which garnered a standing ovation. I want to add that I've asked three CEO's of failed juice companies to speak, and Matt was the first one to say yes. It's easy to get up in front of a crowd and talk about your business when things are going well, but it takes real confidence and the ability to be open about your mistakes when things have gone in the other direction. Thank you Matt, for your amazing energy and contribution to our industry!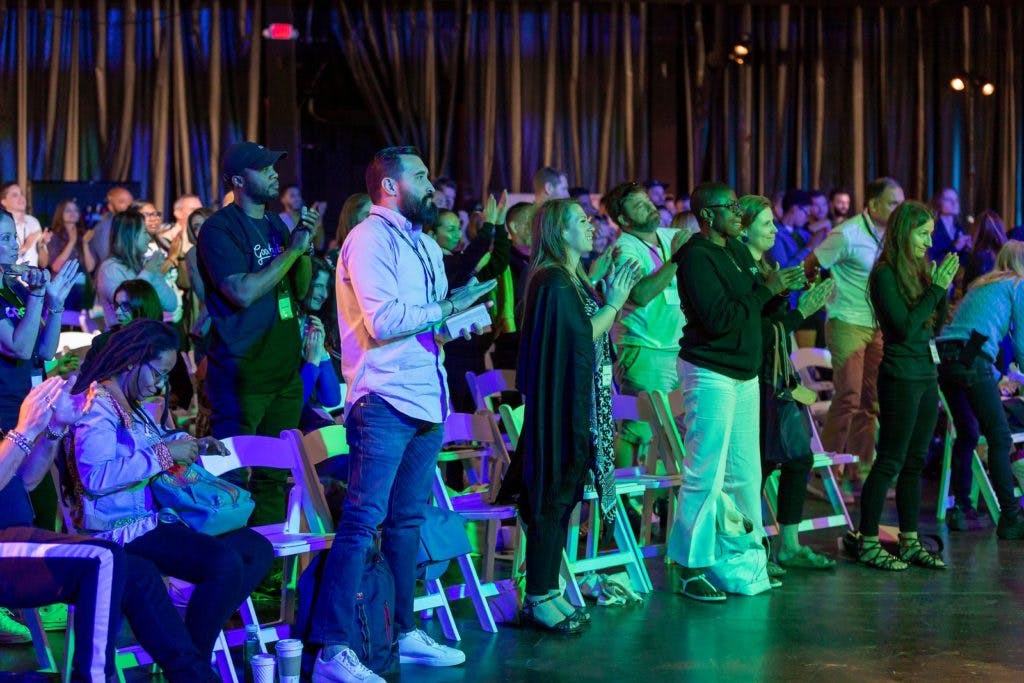 Goodnature Equipment Training and Demos
Goodnature was giving demos of juice equipment at the live juice bar all weekend long. This was also the first time we displayed the new M-1 juicer in person.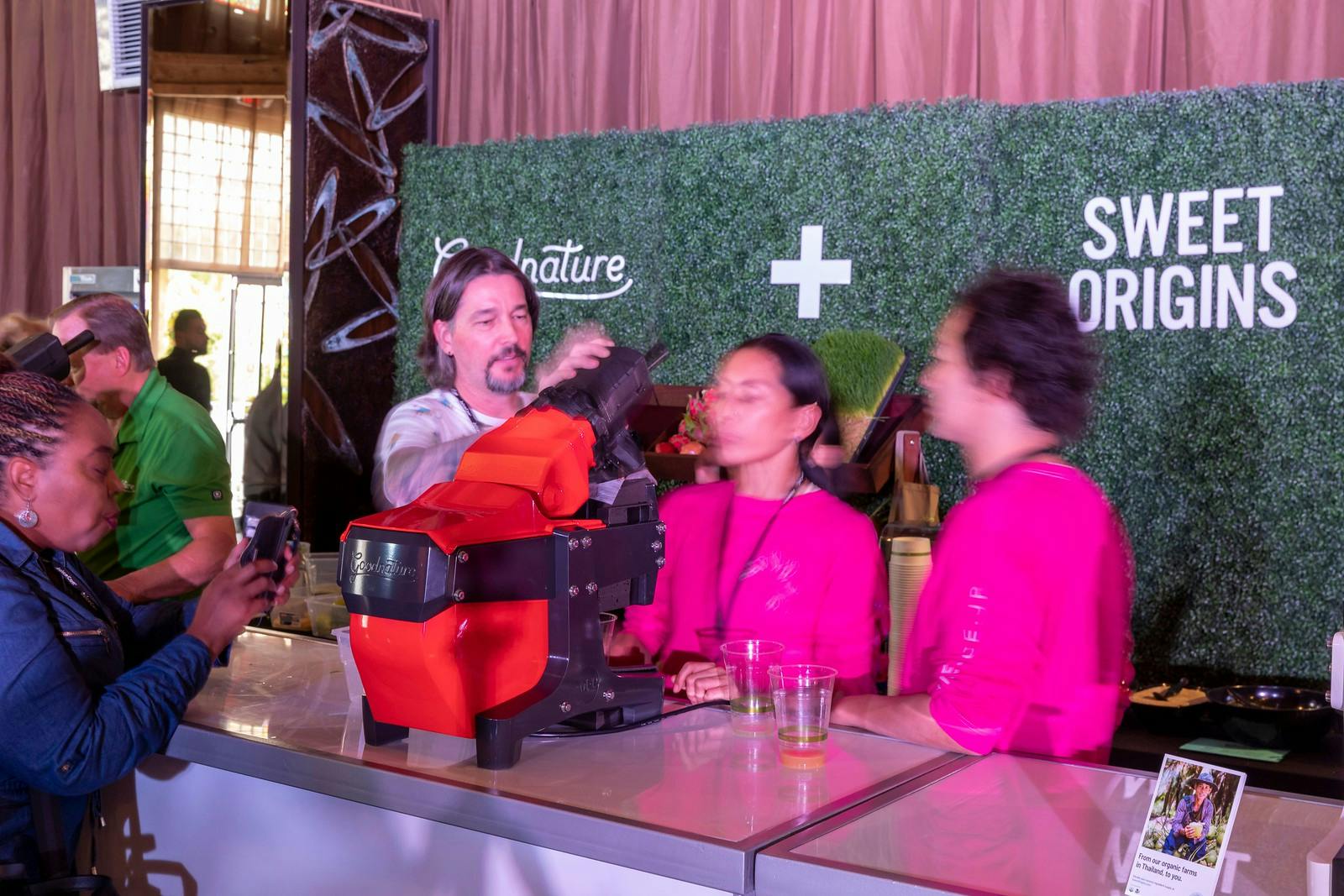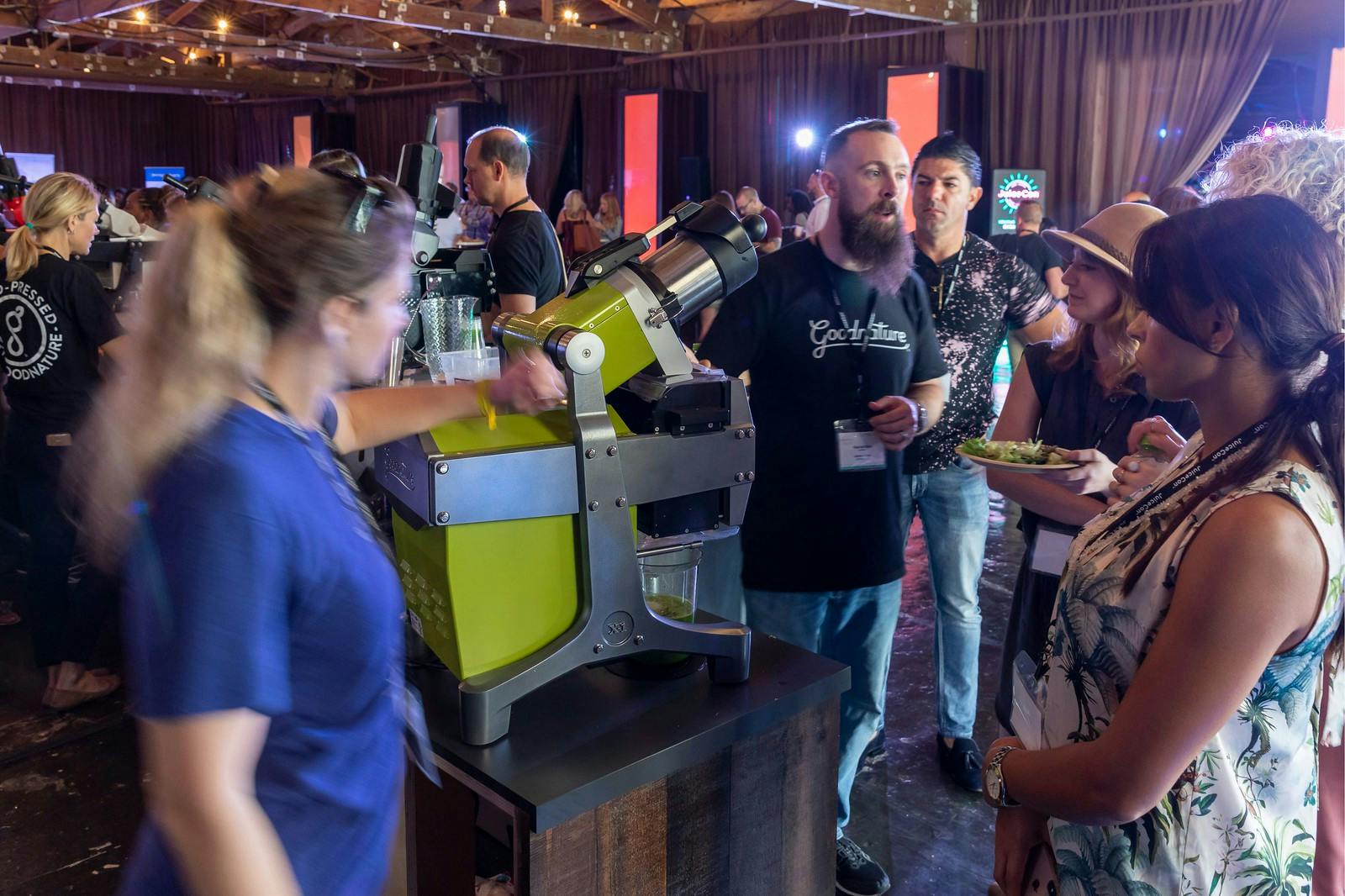 Group Photo
Of course no event would be complete without a group photo!! Photo was taken at the end of day two, so some people that left early are missing 🙁

Did you attend JuiceCon? What was your favorite moment? Let us know in the comments below!
Comments
Amazing! Thank you for sharing some of the highlights with those of us who could not make it this year, Charlie. Are you planning to share any videos of the speakers and/or ingredients that wowed the crowd in the winning JWC juice?!
Nov 22, 2019
Charlie Wettlaufer
Yes we will be sharing all of that soon once it's ready!
Dec 7, 2019