It is with great pride and excitement today that we bring you the X-1 Mini. The world's first commercial, all in one, countertop cold-press system. Fruit goes in, juice comes out, a few bottles at a time, with simple operation.
The original X-1 is the most popular commercial press in the world, first invented in the 1990's by Dale Wettlaufer, Goodnature's founder and my dad. Dad has always had a unique ability to distill a process down to only its most critical steps. This is something that you don't design, but you discover. You might know where you want to go, but mother nature will make sure you find the best route through difficult trial and error. Truly curious and inventive people so often discover something new because they are the ones playing and tinkering all day. Inventing is an exercise in immersion.  
We knew where we wanted to go, but how we were going to get there was something we had to discover. We wanted to make a machine that would take about five pounds of fruits and vegetables and turn it into the world's best cold-pressed juice. It took thousands of tests to finally get there. Our lab gets as much produce delivered every day as a busy cafe because we are constantly making juice, tasting, and testing.   
Goodnature isn't a big company; Product development is a motley crew of engineers and designers with a common passion for quality.  We set out to make something that does its job–in as simple a way as possible, and as reliably as possible. Its job is to make the best juice in the world. The way that it does this is a two step process: opening fruits and vegetables to a cellular level, then squeezing them in a special way: gently, but very, very hard.  
There are a lot of new innovations and technology inside of this machine.  Most of them will go unnoticed. The stuff that does go noticed might seem obvious, like it's the way it's "supposed" to be. We hope that's the case. We want this machine to just be right and do it's job. We hope this tool will allow you to run your businesses better, make the world a little healthier, and spread the juice.  
-Eric Wettlaufer, CEO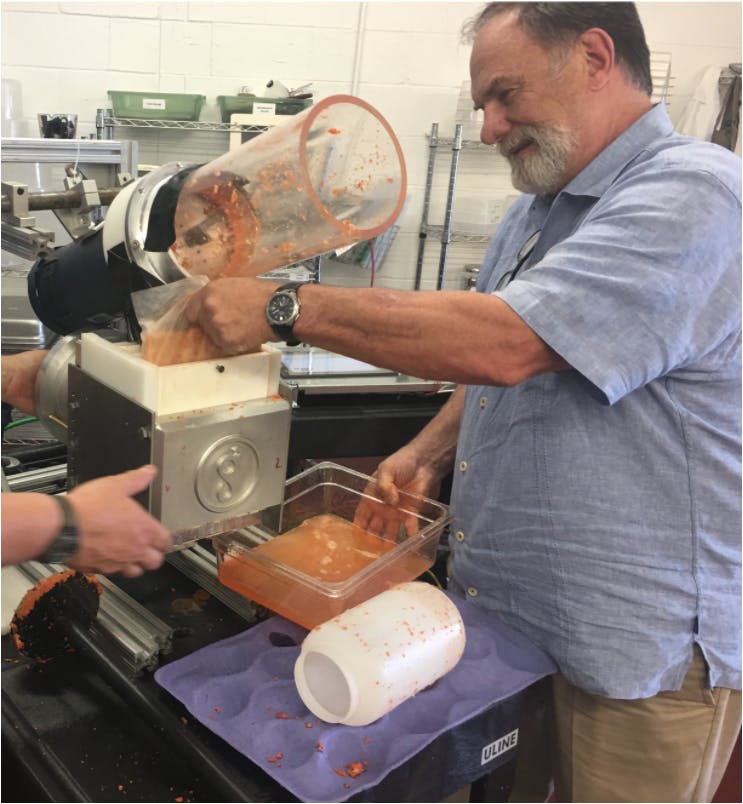 Comments
WOW es genial yo quisiera ooner un negocio de jugos y me interesaria. Adquirir uno. Podrian mandarme información sobre funcionamiento y precio porfavor , Gracias
Dec 10, 2017
Love what you all are doing! I'm currently in business plan stage of exploring potentially opening a juice & smoothie bar (in NZ). I've had a quote sent to me already for the CT7 but now I see this baby! Can you tell me the main differences between them? Which would you recommend for a small (but hopefully one day huge!) juice shop start up? Thanks!
Dec 4, 2017
Charlie Wettlaufer
The X-1 Mini has an attached grinder, which is the main difference. It makes the process easier and more efficient. I would recommend the X-1 Mini for juice bar startup over the CT7. Let us know if you need any more info!
Dec 6, 2017
Thanks son, It's been a lot of fun, frustrating at times I must admit, but that's the fun of it. When you finally figure out how to defeat a problem it feels pretty good! It was great working with you and your team....Press on!
Dec 2, 2017