This vegan eggnog recipe is a creation from our in-house chef, Ari Sexner. Freshly made almond milk (from whole almonds) is the primary ingredient, but cashews are also used to get that creamy velvet-like texture. You can also opt to use a premade almond milk or one of these premium milk bases.
Read on to learn why we love this egg-less, dairy-free eggnog.
Why We Love This Vegan Eggnog Recipe
Reason #1 is the exquisite taste, of course! Chef Ari elevated the flavors in this healthy rendition of an old holiday favorite. If you love traditional eggnog but want a great tasting plant-based option, this is the recipe for you.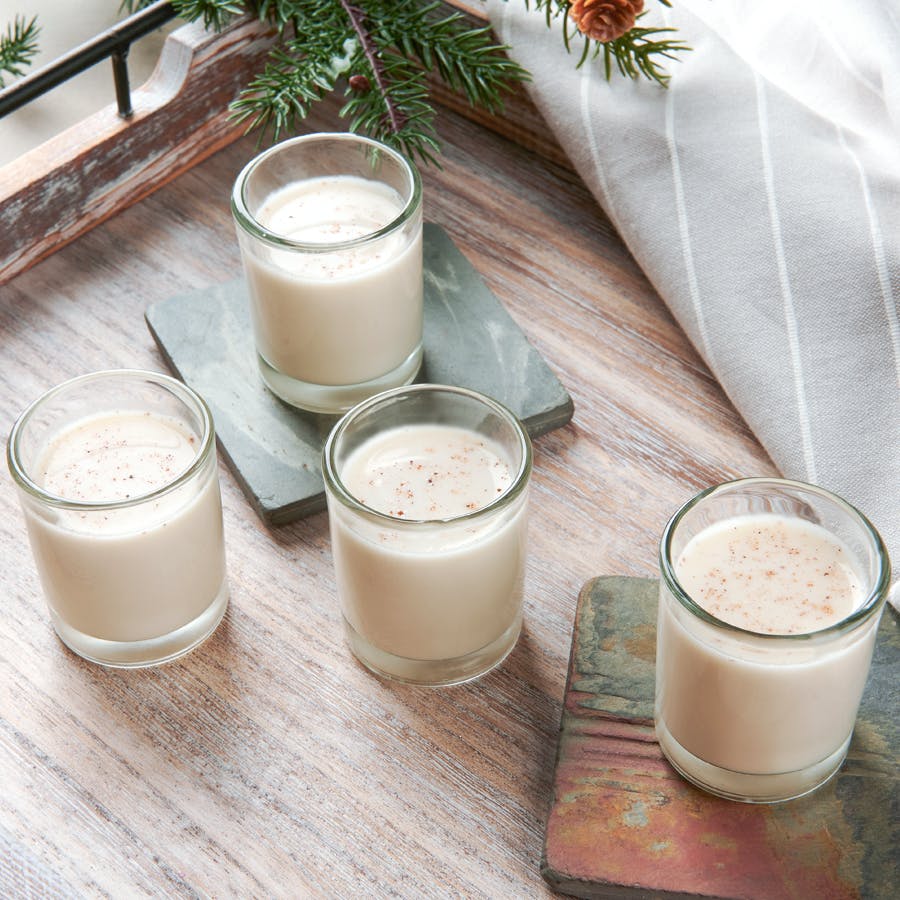 Unlike traditional eggnog, there is no added sugar or heavy cream. This recipe uses maple syrup and dates to add sweetness naturally. Plus, it's free of meat, no eggs needed!
But that's not all. Other health benefits include:
High in calcium, magnesium, copper, iron, protein and vitamin E. That's thanks to the almond milk and cashew milk, as well as the dates.
Lowers cholesterol. One of the most notable health benefits of almonds in general.
Antioxidant rich. Nut milk and dates are packed with disease-fighting antioxidants.
And of course, this non-dairy milk is gluten-free and paleo-friendly!