In this recipe, we used the leftover pulp from cold-pressed almond milk, but you could use the pulp from cashew milk and it would also be delicious. Soooo good, you'll go nuts! (sorry I had to)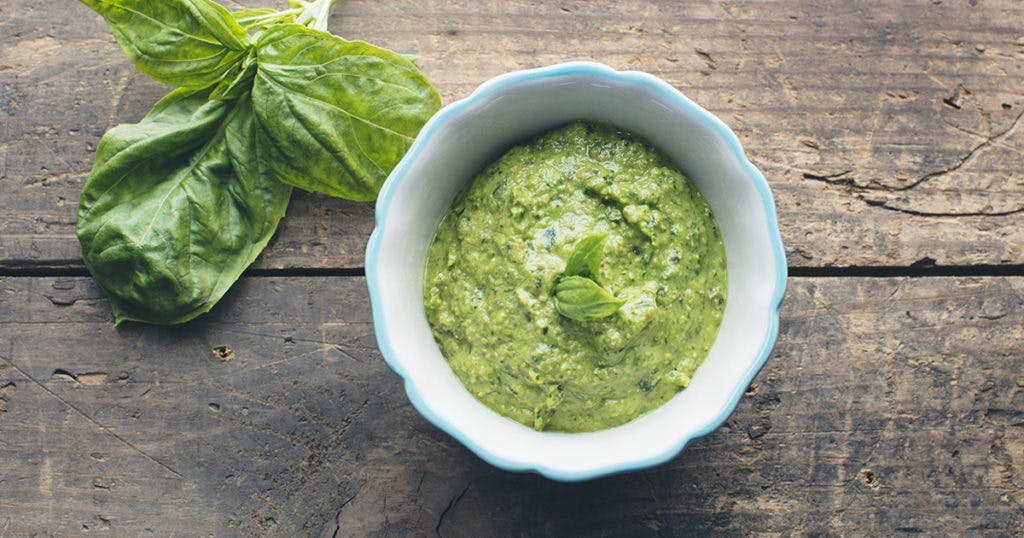 When Chef Ari created this recipe in the Goodnature Innovation Kitchen, I was so excited! I love basil pesto and having recently gone vegan, I couldn't wait to taste it. Let me tell you, I was not disappointed. This pesto is so creamy and good and I love the fact that it incorporates spinach for that added nutritional benefit. 
This pesto will keep in the fridge for about a week, although I wouldn't know by experience, it's never lasted that long for me to find out 🙂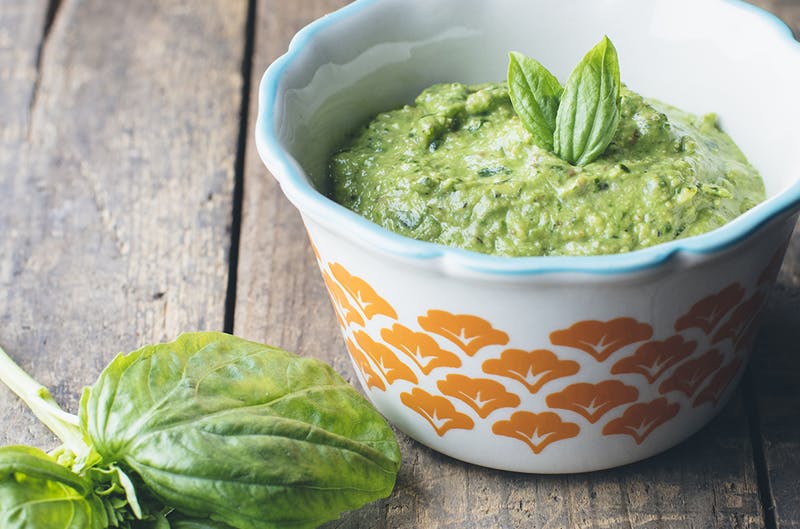 What About the Cheese?
This original recipe does not call for a cheese substitute, but if you find yourself missing the cheesy flavor, you can add in 3-4 tablespoons of nutritional yeast.  Nutritional yeast, sometimes referred to as "hippy fish food", is a great source of complete protein, B Vitamins and trace minerals. I use nutritional yeast in a lot of the recipes I make at home. It has a cheesy, nutty flavor that I just love in soups, sauces, and of course my favorite, vegan mac and "cheese".
Let us know how you like the recipe and please share your creative uses for juice pulp by leaving a comment below!